Blumenthal Performing Arts Adds Broadway Hit What the Constitution Means to Me to 2019-20 PNC Broadway Lights Season
(July 18, 2019) Charlotte, NC – One of the hottest shows currently on Broadway, What the Constitution Means to Me, will play June 23 – July 5, 2020, in Knight Theater as part of the 2019-20 PNC Broadway Lights series.
What the Constitution Means to Me will replace Charlie and the Chocolate Factory on the upcoming PNC Broadway lights season. A change in Charlie and the Chocolate Factory's touring schedule made the show's December 2019 engagement at Ovens Auditorium unworkable. Blumenthal Performing Arts President Tom Gabbard said Blumenthal hopes to bring Charlie to Charlotte at a later date.
The schedule problem with Charlie allowed Blumenthal to take advantage of the recent decision by the Tony nominated What the Constitution Means to Me to launch a national tour. "We are the beneficiaries of great timing in terms of when this change occurred," said Blumenthal President/CEO Tom Gabbard.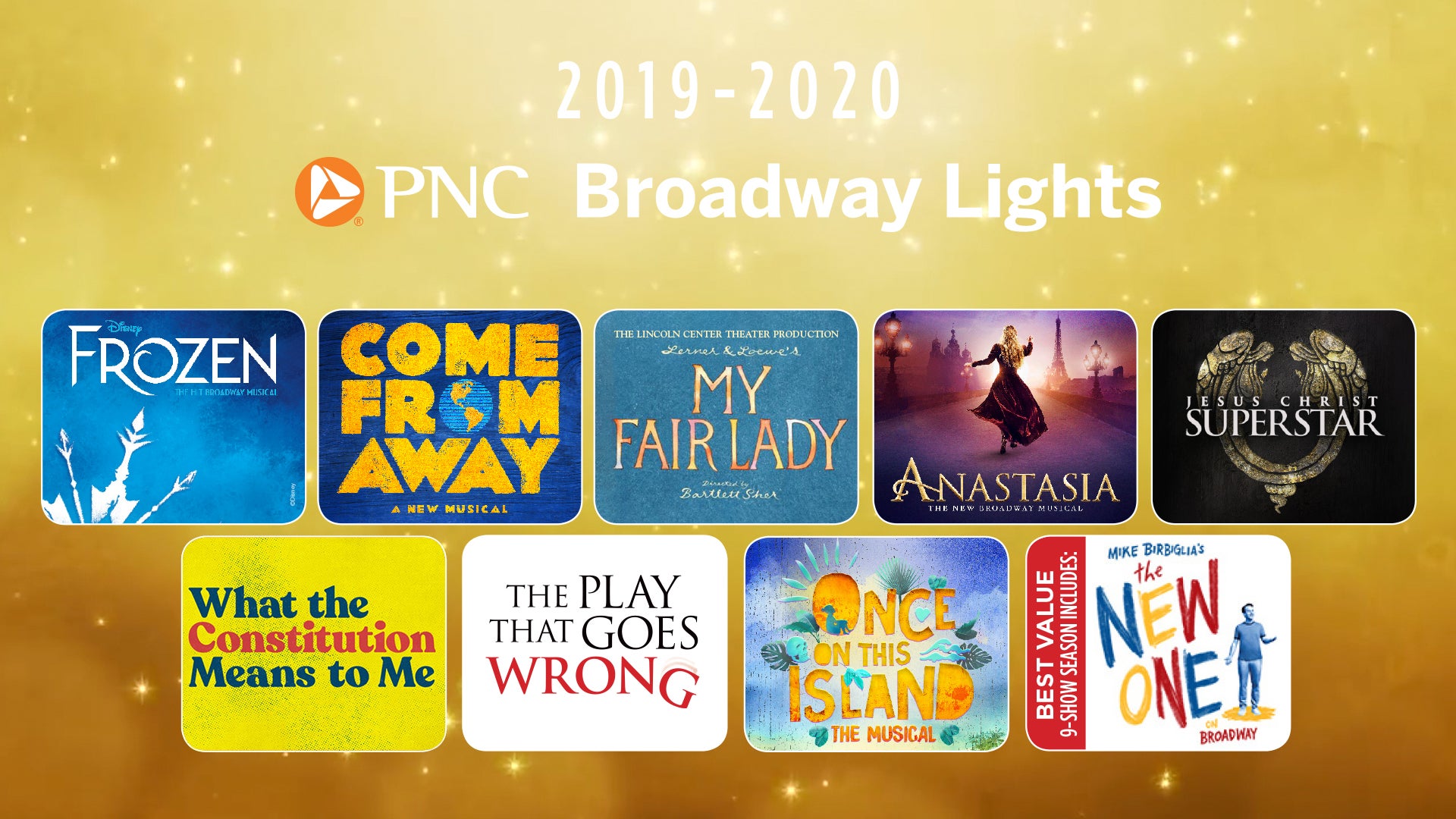 "We're are thrilled to be one of the first cities in the country to present What the Constitution Means to Me, direct from Broadway. It's a fantastic addition to the PNC Broadway Lights season, and we hope our season subscribers will be as excited as we are to see the show at Knight Theater."
Broadway's Pulitzer Prize finalist and Tony nominated Best Play What the Constitution Means to Me, by Heidi Schreck and directed by Oliver Butler, arrives in Charlotte for a limited engagement.
This boundary-breaking play breathes new life into our Constitution and imagines how it will shape the next generation of American women. At fifteen-years-old, Heidi Schreck earned her college tuition by winning Constitutional debate competitions across the United States. In this hilarious, hopeful, and achingly human new play, she resurrects her teenage self in order to trace the profound relationship between four generations of women and the founding document that dictated their rights and citizenship. See the play The New York Times calls "not just the best play on Broadway this season, but also the most important." Casting for the national tour of What the Constitution Means to Me will be announced shortly.
2019-20 PNC Broadway Lights Season Announcement from Blumenthal Performing Arts on Vimeo.
What the Constitution Means to Me will be automatically included in PNC Broadway Lights season tickets when they are mailed in early fall. Should a season ticket holder prefer another show, they can swap into any other show in a Blumenthal managed theater, including family favorites like The SpongeBob Musical, Blue Man Group, Wicked and this summer's return of Cats. Other options include more Broadway hits, special attractions and concerts including The Hip Hop Nutcracker, The Temptations/Four Tops and three National Geographic Live experiences.
For more information, visit BlumenthalArts.org/Broadway or call (704) 335-1010. Season ticket holders may also schedule a call-back appointment to discuss swap options at BlumenthalArts.org/BLSswap.
LOCAL MEDIA CONTACT
Becky Bereiter, (704)348-5814
###
ABOUT BLUMENTHAL PERFORMING ARTS
Blumenthal Performing Arts serves the Carolinas as a leading cultural, entertainment and education provider. For more information, call (704) 372-1000 or visit BlumenthalArts.org. Blumenthal Performing Arts receives operating support from the Arts & Science Council and North Carolina Arts Council. Blumenthal Performing Arts is also supported by PNC Bank, sponsor of the PNC Broadway Lights.