BLUMENTHAL PERFORMING ARTS AND URBAN MINISTRY CENTER TO PARTNER ON HOUSINGFEST 2019
Charlotte, NC — Blumenthal Performing Arts and the Urban Ministry Center are joining together to end chronic homelessness in Charlotte. HousingFest 2019 is an Urban Ministry Center music and arts festival culminated by a concert featuring North Carolina duo Mandolin Orange. For every ticket sold, $2 will be given back to the Urban Ministry Center's efforts to provide housing to Charlotte's homeless population.
HousingFest 2019 will take place on Thursday, June 20 at Knight Theater. Tickets are available at BlumenthalArts.org, or by phone at 704-372-1000.
ABOUT HOUSINGFEST
There are almost 300 people dealing with chronic homelessness in Charlotte. The Urban Ministry Center works to end homelessness for these individuals through several initiatives, the most prominent of which is its Housing Program. Housing is not only the compassionate answer – it's the cost-effective solution to homelessness. The average chronically homeless individual costs the city of Charlotte $40,000 per year. But to house a person in one of UMC's Housing Programs costs substantially less, at only $14,000 annually.
After successfully launching the inaugural HousingFirst program, UMC now serves as project manager for the HousingFirst Charlotte-Mecklenburg initiative. The initiative strives to end chronic homelessness by housing Charlotte's more than 500 chronically homeless people by the end of 2016.
ABOUT URBAN MINISTRY CENTER
The Urban Ministry Center serves as a point of entry to services offered by a network of agencies that work closely together to provide necessary opportunities for the Charlotte homeless population. UMC is an interfaith agency drawing support and volunteers from more than 130 houses of faith.
ABOUT BLUMENTHAL PERFORMING ARTS
Blumenthal Performing Arts employs the arts as a major catalyst to strengthen education, build community cohesiveness and advance economic growth. For more information, call (704) 372-1000 or visit BlumenthalArts.org. Blumenthal Performing Arts receives operating support from the Arts & Science Council and North Carolina Arts Council. Blumenthal Performing Arts is also supported by PNC Bank, sponsor of the PNC Broadway Lights.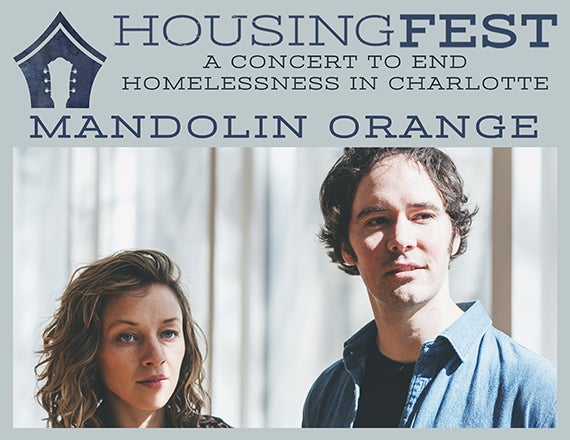 With special guest Daughter of Swords