Blumenthal Performing Arts President and CEO Tom Gabbard Becomes Lifetime Broadway League Member, Receives Lifetime Tony Award Voter Status
(October 24, 2022) Charlotte, NC – Blumenthal Performing Arts is thrilled to announce that its CEO and President Tom Gabbard has received recognition for his meaningful contributions to the theater industry over his illustrious career, including 25 years as a distinguished member of the Broadway League.
The trade organization of the Broadway industry, the Broadway League is comprised of theater owners and operators, producers, presenters, and general managers of Broadway and touring Broadway productions, in addition to other roles in the industry from theatrical suppliers to booking agents, and more.
"Achieving lifetime membership in The Broadway League signifies 25 years of commitment to Broadway and commercial theatre," said Charlotte St. Martin, President of the Broadway League. "It is members like Tom Gabbard who not only have been a member for 25 years, but have committed their personal time and effort to ensure that our industry remains as robust, viable, accessible, and important to our communities as possible. Tom Gabbard has been that kind of member for all of his 25 years!"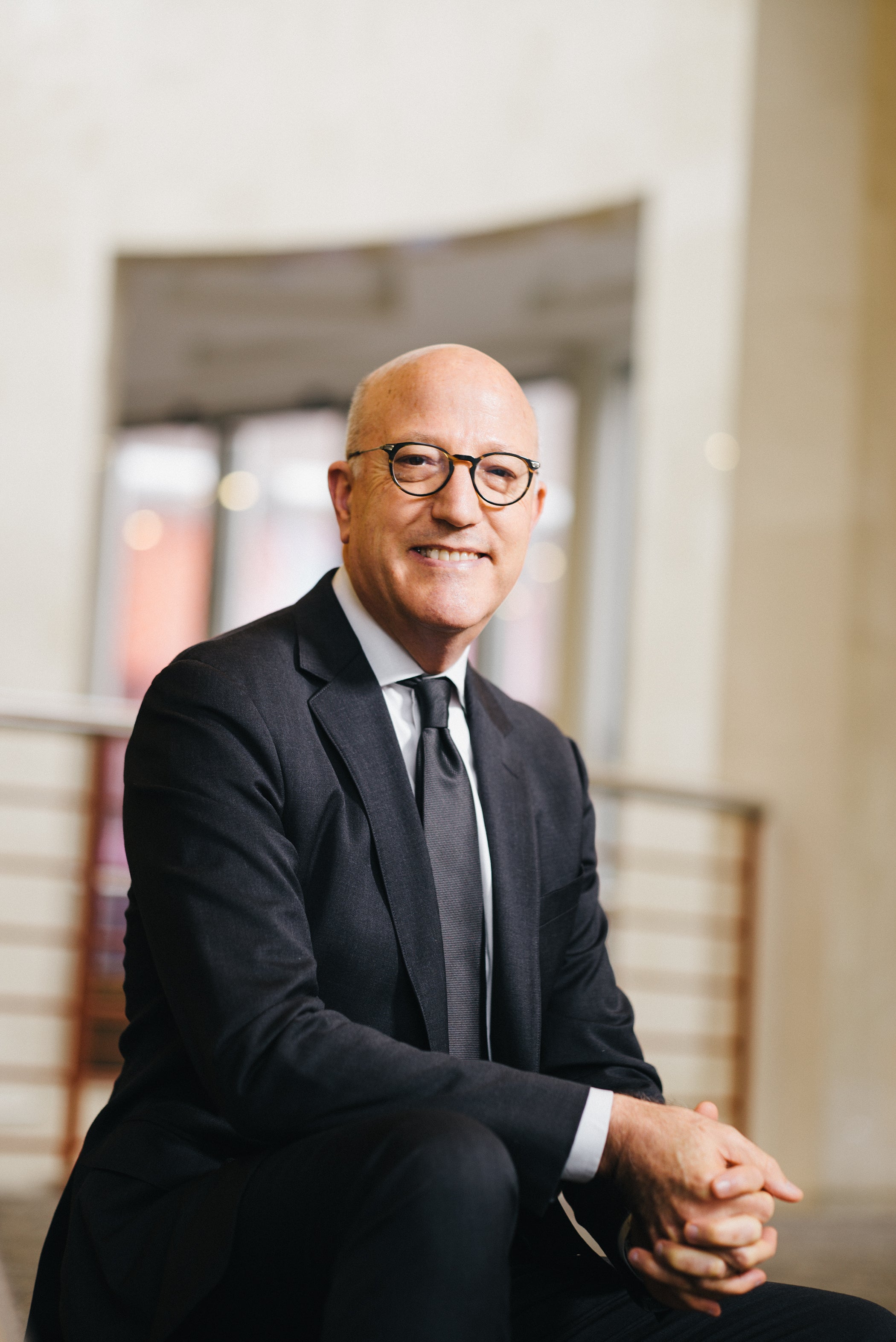 (Blumenthal Performing Arts President & CEO Tom Gabbard)
Tom Gabbard has been CEO of Blumenthal Performing Arts since 2003. During his tenure, Blumenthal became a Top 10 market for touring Broadway shows in North America.
In addition to being a lifetime member of the Broadway League, he is a member of the League's board of governors, legislative council, finance committee, and intra-industry committee. He has been a voter for the Tony Awards since 1997. In 2012, the League awarded him the Samuel J. L'Hommedieu Award for Outstanding Achievement in Presenter Management.
He serves as co-chair of The Jimmy Awards, the National High School Musical Theatre Awards held annually on Broadway.
Tom is Immediate Past President of the Independent Presenters Network (IPN), a consortium of 40 leading touring Broadway presenters in North America, Asia, and the UK. Tony Awards as a co-producer/investor include Monty Python's Spamalot, Thoroughly Modern Millie, La Cage aux Folles, RED, Pippin, Kinky Boots, The Color Purple Revival, Hello Dolly, Dear Evan Hansen, The Band's Visit, Oklahoma!, Hadestown, A Strange Loop, and Lehman Trilogy.
Other Broadway, Off-Broadway, national tour, and London West End credits include Moulin Rouge, Ain't Too Proud, David Byrne's American Utopia, Death of a Salesman, Legally Blonde,, Frost/Nixon, Waitress, Jagged Little Pill, The Broadway Museum, and Back to the Future. Tom is a leader in developing partnerships between the UK and the US, working on over 25 UK/US transfers and London productions.
He was the Founding Managing Director of Pepperdine University's Center for the Arts in Malibu, the Executive Director of the Arvada Center for the Arts and Humanities in Denver, and the Weidner Center for the Performing Arts in Green Bay. He holds an MBA in Arts Management from Golden Gate University and a BA in Music Performance from Pepperdine University, where he also attended Law School.
ABOUT BLUMENTHAL PERFORMING ARTS
Blumenthal Performing Arts serves the Carolinas as a leading cultural, entertainment and education provider. For more information, call (704) 372-1000 or visit BlumenthalArts.org. Blumenthal Performing Arts receives support from the Infusion Fund and the North Carolina Arts Council. Generous support is also provided by PNC Bank, sponsor of the PNC Broadway Lights series, and Equitable, sponsor of the Equitable Bravo Series
Follow Blumenthal Performing Arts on Facebook, Instagram, Twitter, and YouTube.