Blumenthal Performing Arts' Spotlight On: The Leon Levine Foundation
Blumenthal Performing Arts' Spotlight on: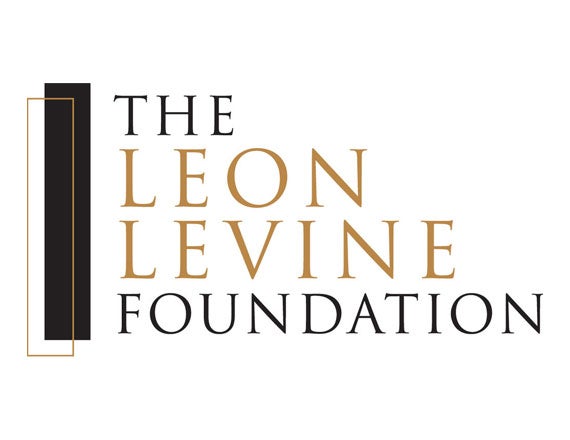 The Leon Levine Foundation (TLLF) has been a long-time, generous supporter of the Blumenthal Performing Arts (BPA), and over the past 4 years the foundation has served as the presenting sponsor of the Charlotte Jazz Festival.
The team at Blumenthal Performing Arts sat down with TLLF to learn more about their passion for supporting the arts. Here's what they shared…
"Sandra and Leon Levine are deeply connected to the Charlotte region and they have a keen interest in seeing the city grow and prosper. A thriving arts sector is one of several components that can set a city apart by improving the quality of life for its residents and establishing it as a world-class destination. And so, when a local cultural organization is serving as a catalyst for community development, TLLF is committed to being part of the conversation.
Year over year, the Charlotte Jazz Festival draws thousands of people together from all walks of life. Supporting the festival opens the door for our organization to connect with our community in new and meaningful ways.
TLLF's community mission area is reserved for innovative proposals from best-in-class institutions that seek to enhance the region. Blumenthal Performing Arts excels in its role as a cultural hub for the city of Charlotte. We attribute its success to the strength of its leadership, its focus on maintaining organizational sustainability, and its track record of bringing preeminent cultural programming to the region. For these reasons, we are honored to collaborate with Blumenthal on the Charlotte Jazz Festival. Not only is the festival an opportunity to spotlight Charlotte's rich jazz history, it is also an opportunity to create space for people of all ages to encounter the magic of music. Each year, the Levine Center for the Arts comes alive during the festival because of the vibrancy of our community. It's remarkable to behold and we're grateful to Blumenthal for its continued involvement.
The 2018 Charlotte Jazz Festival was attended by over 11,000 individuals – a record turnout. This means that over 11,000 lives were impacted by the power of music and the arts. More importantly, many activities and performances were provided free of charge, because we recognize that lack of resources can be a barrier to experiencing all that the cultural world has to offer. A festival of this scope and caliber wouldn't be possible without a trusted partner like BPA. Together with other sponsors, we are able to champion the city of Charlotte as a place of innovation and inclusion."