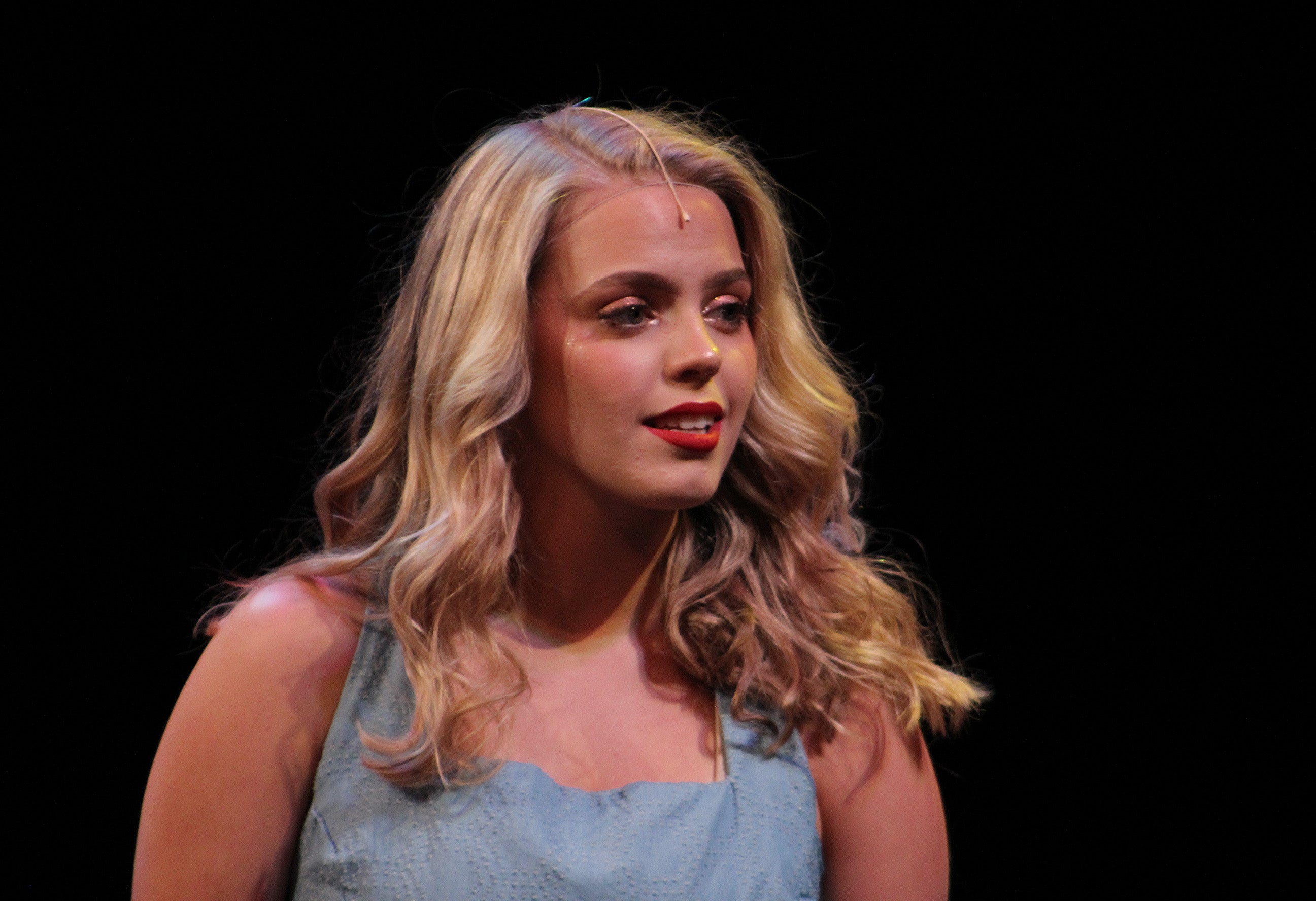 Northwest School of the Arts Graduate Wins Best Actress at 10th Annual National High School Musical Theater Awards
Charlotte, NC (June 26, 2018) - Reneé Rapp, named Best Actress at the 7th Annual Blumey Awards presented by Wells Fargo in May, took home the top female honor and a $10,000 college scholarship last night at the 10th Annual National High School Musical Theater Awards in New York City.
Rapp is a recent graduate from Northwest School of the Arts in Charlotte. She played "Sandra Bloom" in the school's production of Big Fish.
(Rapp performing "When It All Falls Down" from Chaplin the Musical)
The National High School Musical Theatre Awards, also known as The JimmyTM Awards, is a weeklong Broadway "boot camp" and competition for the winners of high school musical theater awards programs from across the United States. 80 students competed in the tenth annual ceremony, marking the largest pool of talent the program has seen to date. The national competition, hosted by Tony winner Laura Benanti, was held on Broadway at the Minskoff Theater, home to Disney's The Lion King.
The first act of the ceremony featured four medleys that showcased the performances that earned the students acclaim in their communities, as well as a tribute to Disney Theatrical Productions. From the group performances, eight finalists were selected; each performed a solo number in the second act before final deliberations from the panel of judges, comprised of casting directors, producers, industry leaders, and more.

The students participated in a professional training intensive at NYU Tisch School of the Arts in the week leading up to the ceremony and received mentorship from a variety of industry professionals, including Adam Kantor (currently on Broadway in the Tony-winning The Band's Visit), Tony nominee Howard McGillin, Lisa Brescia, Maryann Hu, Natalie Weiss, and Schele Williams.
The ceremony also included appearances by The Band's Visit Tony winner Ari'el Stachel, Disney Channel's Freaky Friday stars Heidi Blickenstaff and Cozi Zuehlsdorff, and three Jimmy Awards alums currently on Broadway: 2014 winner Jai'len Christine Li Josey (SpongeBob SquarePants), 2010 winner Kyle Selig (Mean Girls), and 2012 finalist Nathan Salstone (Harry Potter and the Cursed Child).
For the first time ever, the 10th Annual Jimmy Awards were LIVESTREAMED in its entirety thanks to support from Wells Fargo and Dear Evan Hansen.
Rapp and Ethan Holtzman, a recent graduate of Charlotte Latin School, represented Charlotte in New York after competing in the 2018 Blumenthal Performing Arts High School Musical Theater Awards last month. Sponsored by Wells Fargo, the Blumey Awards program was created by Blumenthal Performing Arts seven years ago to recognize, celebrate and nurture the talents of high school musical theater students in the Charlotte region, as well as offer area students a pathway to the national competition in New York.
"It is such an incredible honor to be on this incredible stage with these incredible performers. This is absolutely unreal," said Rapp during her acceptance speech in New York City. "I want to thank my teachers back home who have inspired me to dream bigger than anything in the world."
This year marked the fourth time one of Charlotte's winners made it to the finals at The Jimmy's. Rapp is the second area performer to take top honors. Amina Faye, a graduate of Central Academy of Technology and Arts in Monroe, currently studying musical theater at Penn State, took home the Best Actress award in 2016.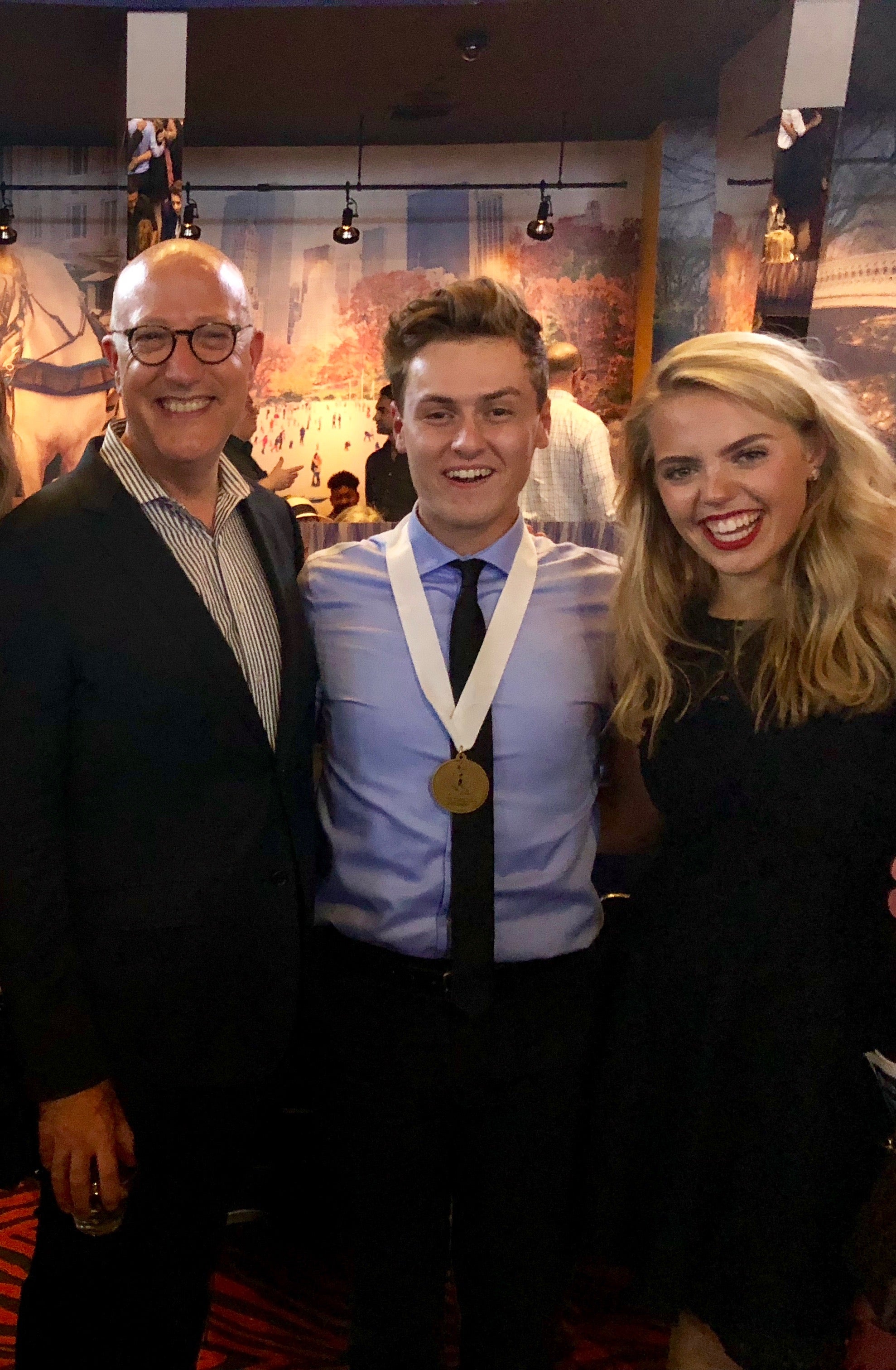 (Blumenthal Performing Arts President Tom Gabbard with Holtzman and Rapp)
"We are so proud of Reneé Rapp and Ethan Holtzman. Reneé earned her Best Actress Award with a performance that was truly electrifying," said Blumenthal Performing Arts President Tom Gabbard. "The success of our students at this national competition over the last 7 years is remarkable. It validates that when we invest in our kids and open a few doors, they will achieve great things."
"Wells Fargo's investment as presenting sponsor of the Blumey Awards yields continued education and recognition for outstanding students like Reneé Rapp," added Jay Everette, Community Affairs Manager for Wells Fargo. "We are excited for her growth and career potential!"
The Jimmy Awards, named for the late theatre owner and producer James M. Nederlander, were founded in 2009 by Nederlander Alliances, Pittsburgh CLO, and the Broadway Education Alliance and are presented through the Broadway League.
ABOUT BLUMENTHAL PERFORMING ARTS
Blumenthal Performing Arts serves the Carolinas as a leading cultural, entertainment and education provider. For more information, call (704) 372-1000 or visit BlumenthalArts.org. Blumenthal Performing Arts receives operating support from the Arts & Science Council and North Carolina Arts Council. Blumenthal Performing Arts is also supported by PNC Bank, sponsor of the PNC Broadway Lights.