#TBT: Belk Theater Fun Facts
By Becky Bereiter

Aug 17, 2017
Get ready for a #TBT of epic proportions! Ahead of Thursday night's Open House at our beautiful Belk Theater - we took a stroll down memory lane to when the theater first opened to the public!
We got our hands on a copy of The Charlotte Observer's special Arts section ahead of the week of grand opening festivities. Sunday, November 15, 1992. Even with the "minor damage" to the front page (preservation is hard) - it still gives me chills!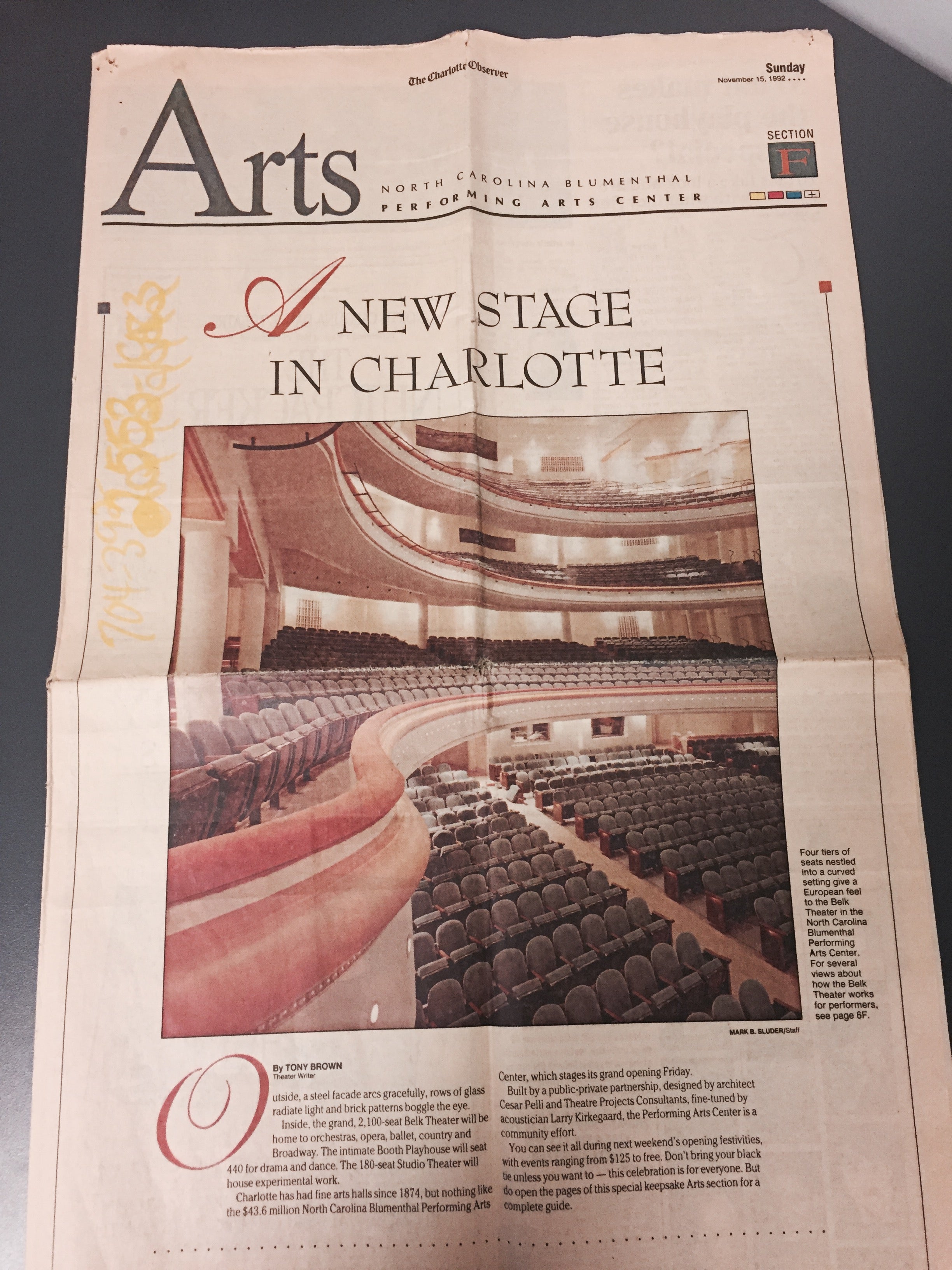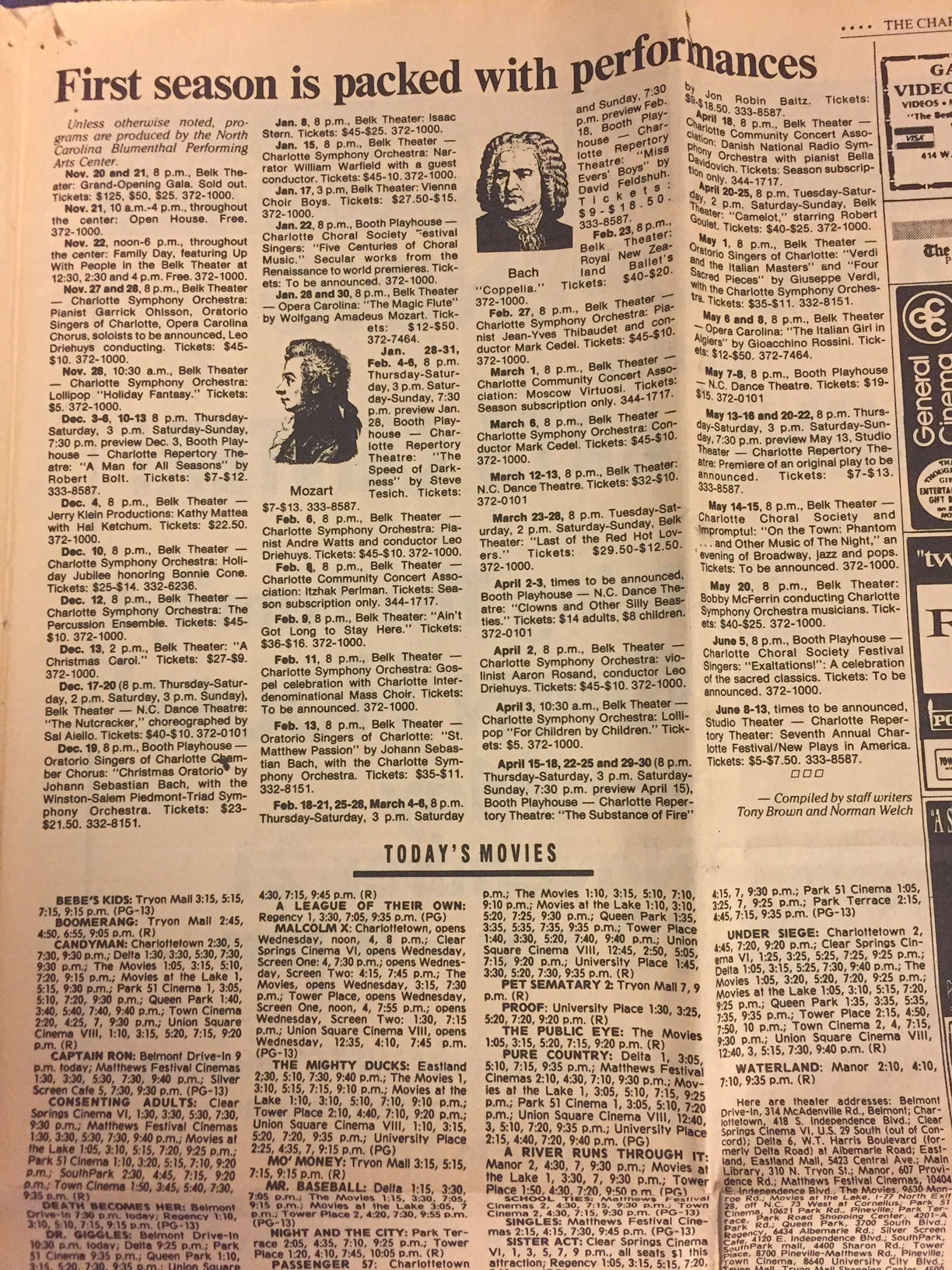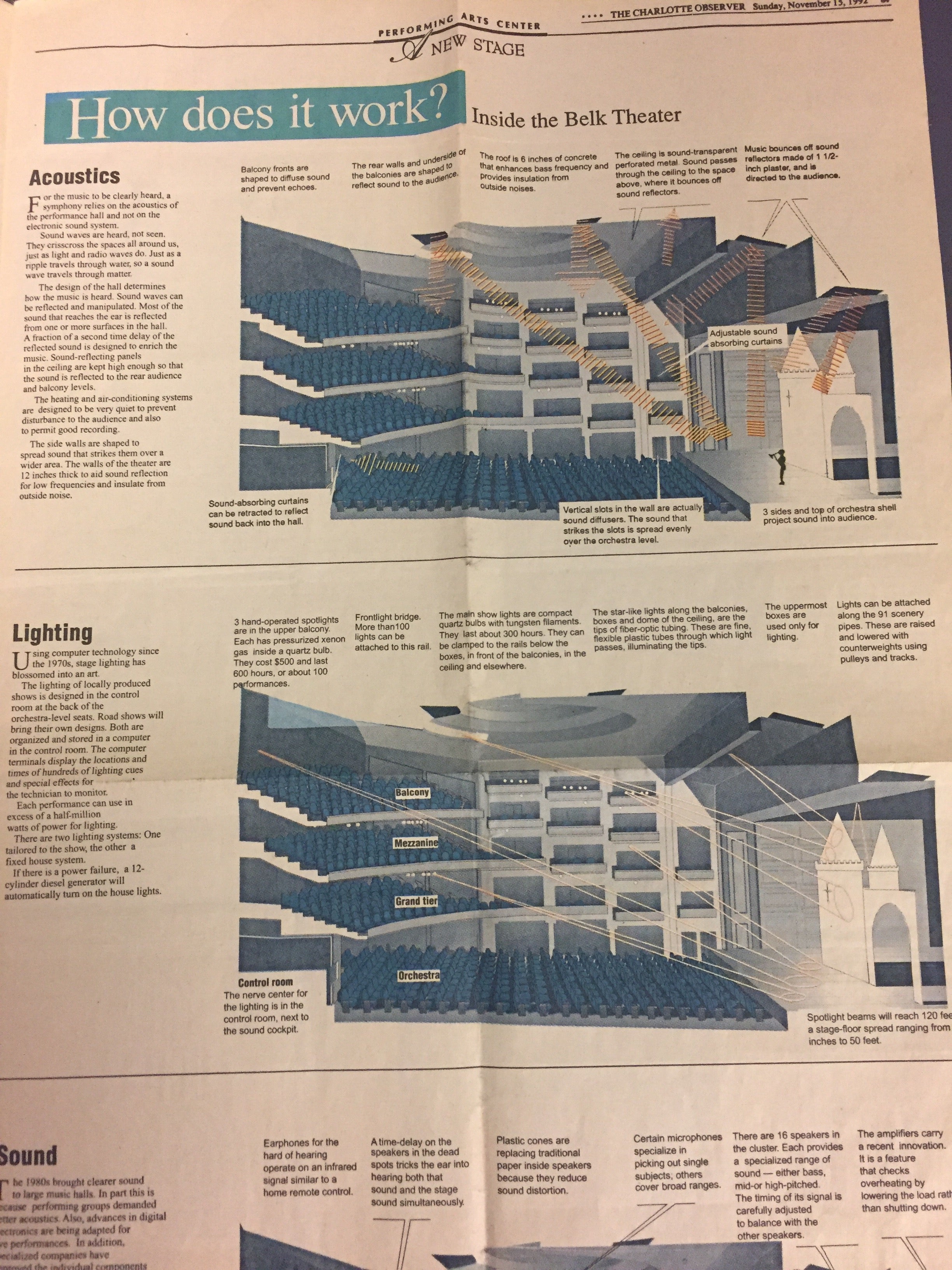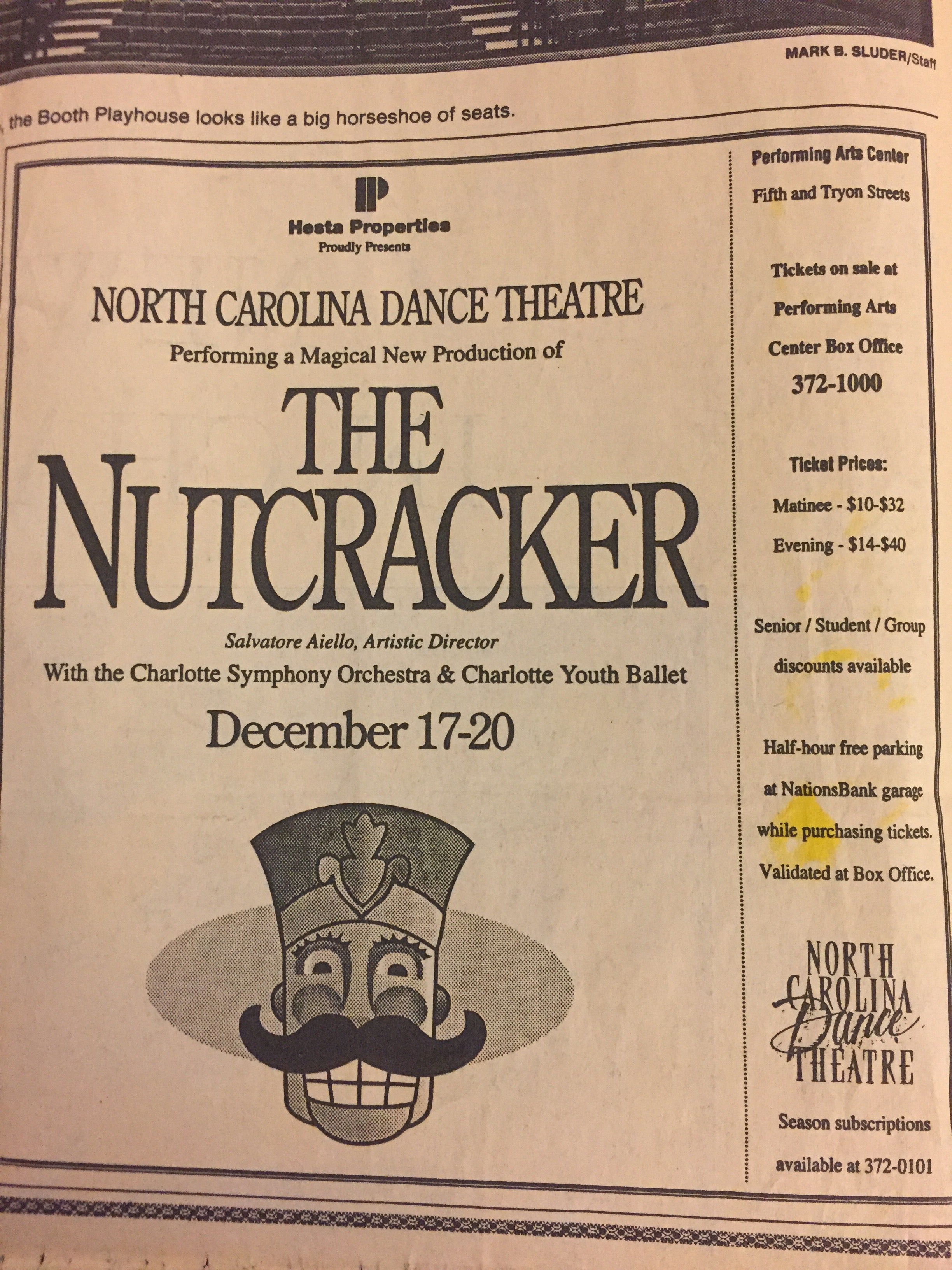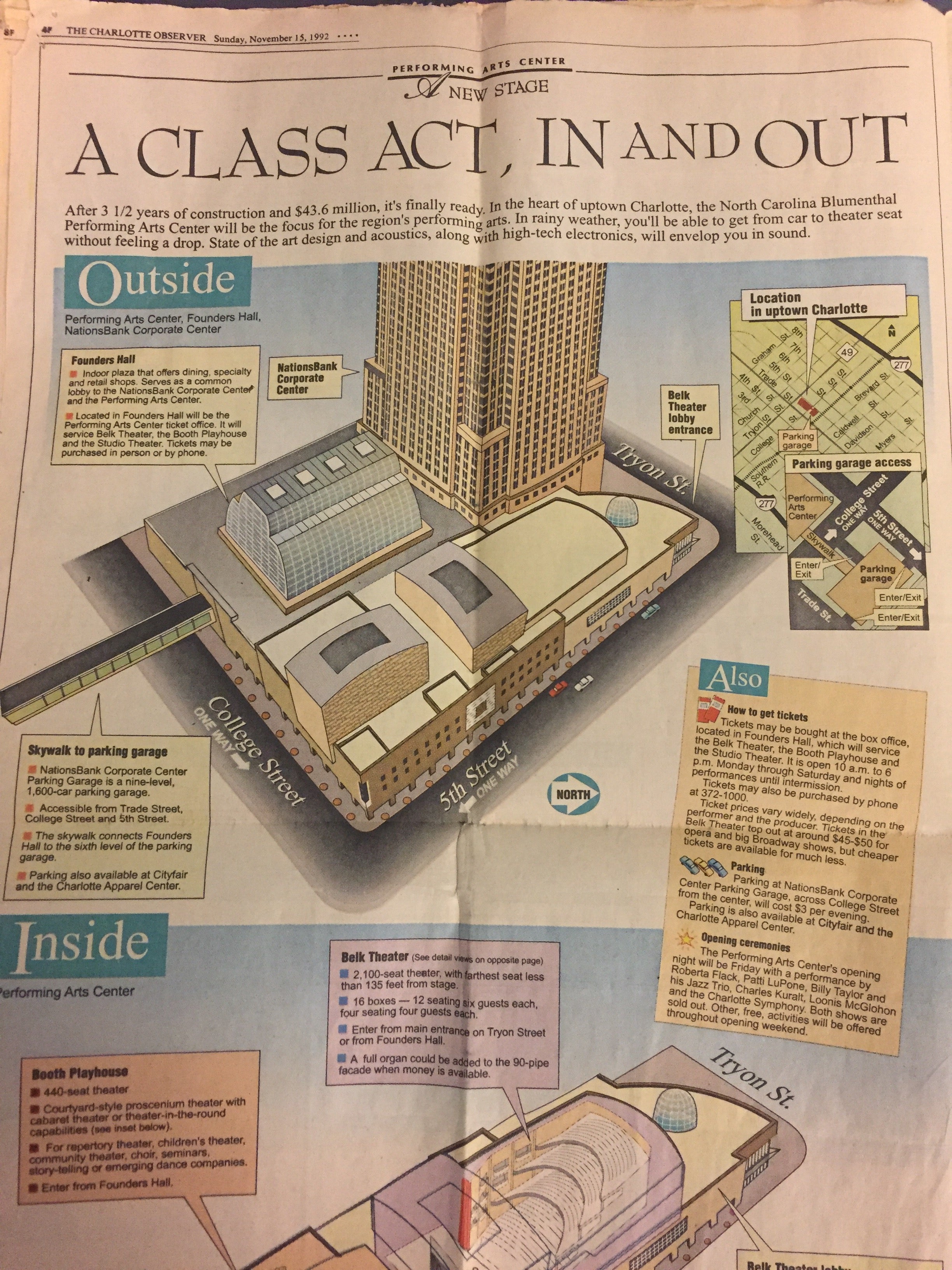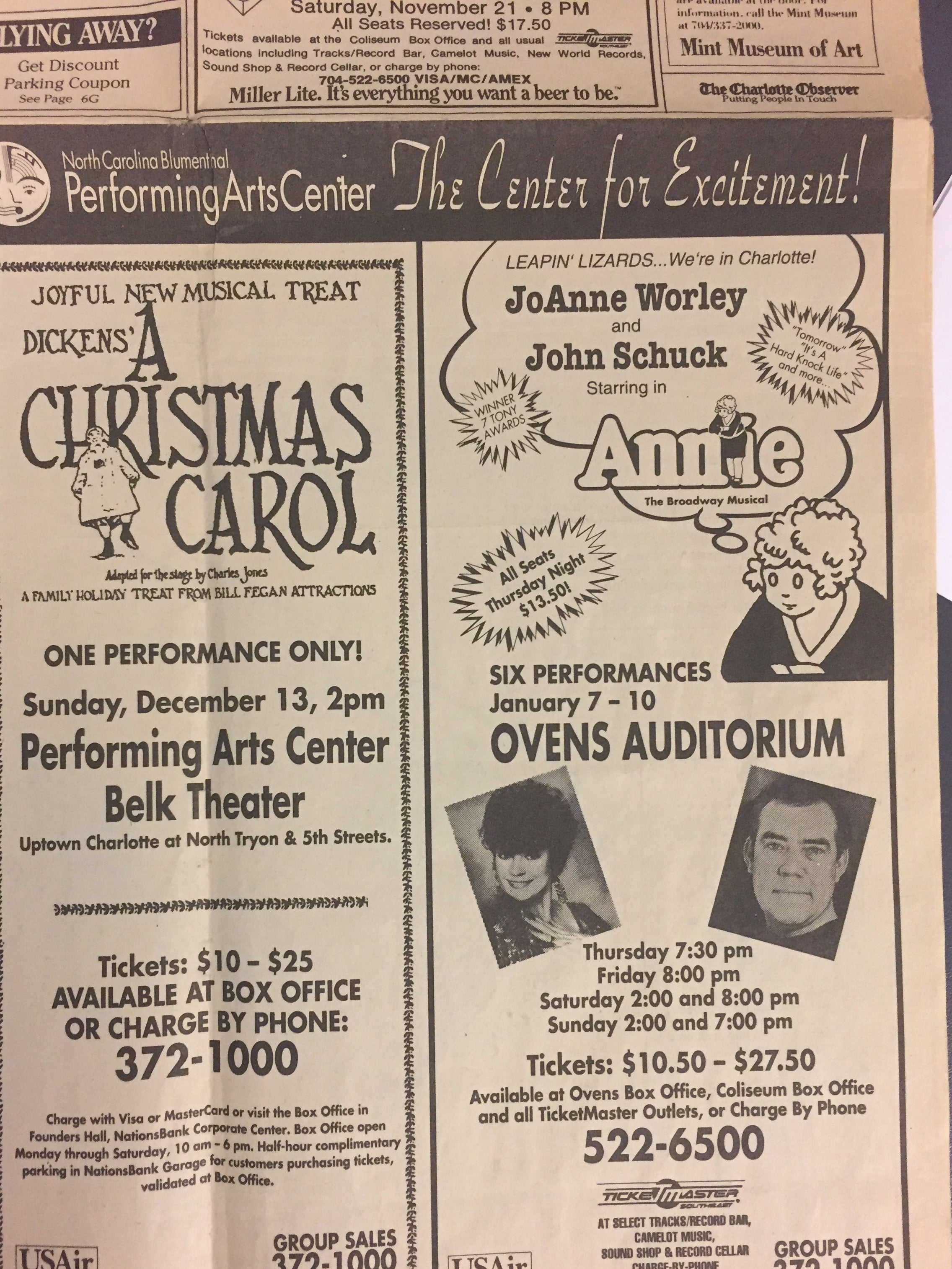 Here's the listing for the first big performance to ever take our amazing stage!
Friday. 8 p.m. Grand opening gala, Belk Theater. Sold out. Starring Roberta Flack, Patti LuPone and Billy Taylor and his Jazz Trio. Featuring Charles Kuralt, Loonis McGlohon, The Charlotte Symphony under Leo Driehuys, The Charlotte Choral Society under William Dailey, the Charlotte Contemporary Ensemble under Frank Williams. Followed by a party for all in Founders Hall.
Most of the shows that followed over the next few months featured the Charlotte Symphony Orchestra. Since it was around the holidays, there was also a production of The Nutcracker and A Christmas Carol.
Other Fun Facts:
- It cost roughly $43.6 million to construct
- There are a lot of different seating options for various shows/productions. At its max, Belk Theater can seat 2,118.
- The theater (together with the Bank of America Corporate Center, Founder's Hall and the balance of the Performing Arts Center) was designed by Cesar Pelli.
- The ceiling of the theater is actually made of micro-perforated metal. Hidden above it are service catwalks, lighting equipment and air supplies for the theater.
Other Funny Fun Facts:
- At intermission we put 3 "powder puff girls" in the ladies restroom to ask as traffic directors. They can get the huge line down in 10 minutes. We've had other Performance Arts Centers ask about this technique. We should have trademarked it...
- We have had at least 13 wedding proposals in the lobby during intermissions, 3 in the theater and one ONSTAGE!
Come learn more at our Open Houses!
August 17 from 6:00 PM to 7:30 PM and August 20 from 3:00 PM to 5:00 PM
They include an "Inside Broadway" chat with Blumenthal President/CEO Tom Gabbard, an exclusive backstage tour (we don't do these a lot so this is a GREAT opportunity), and an INCREDIBLE chance to win a pair of Encore Series Season Tickets for opening night and an invitation to opening night cast parties.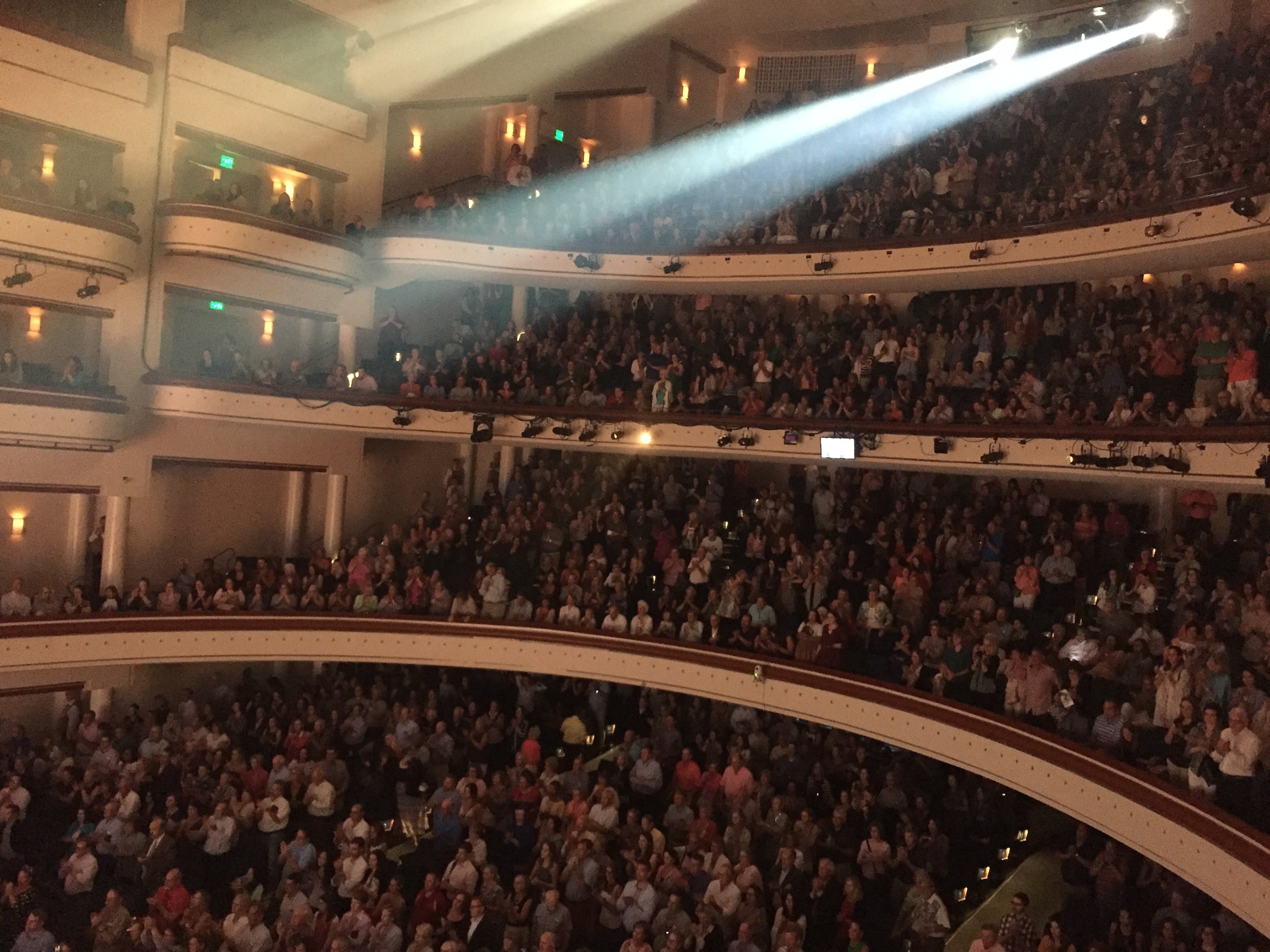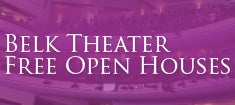 BELK THEATER at Blumenthal Performing Arts Center