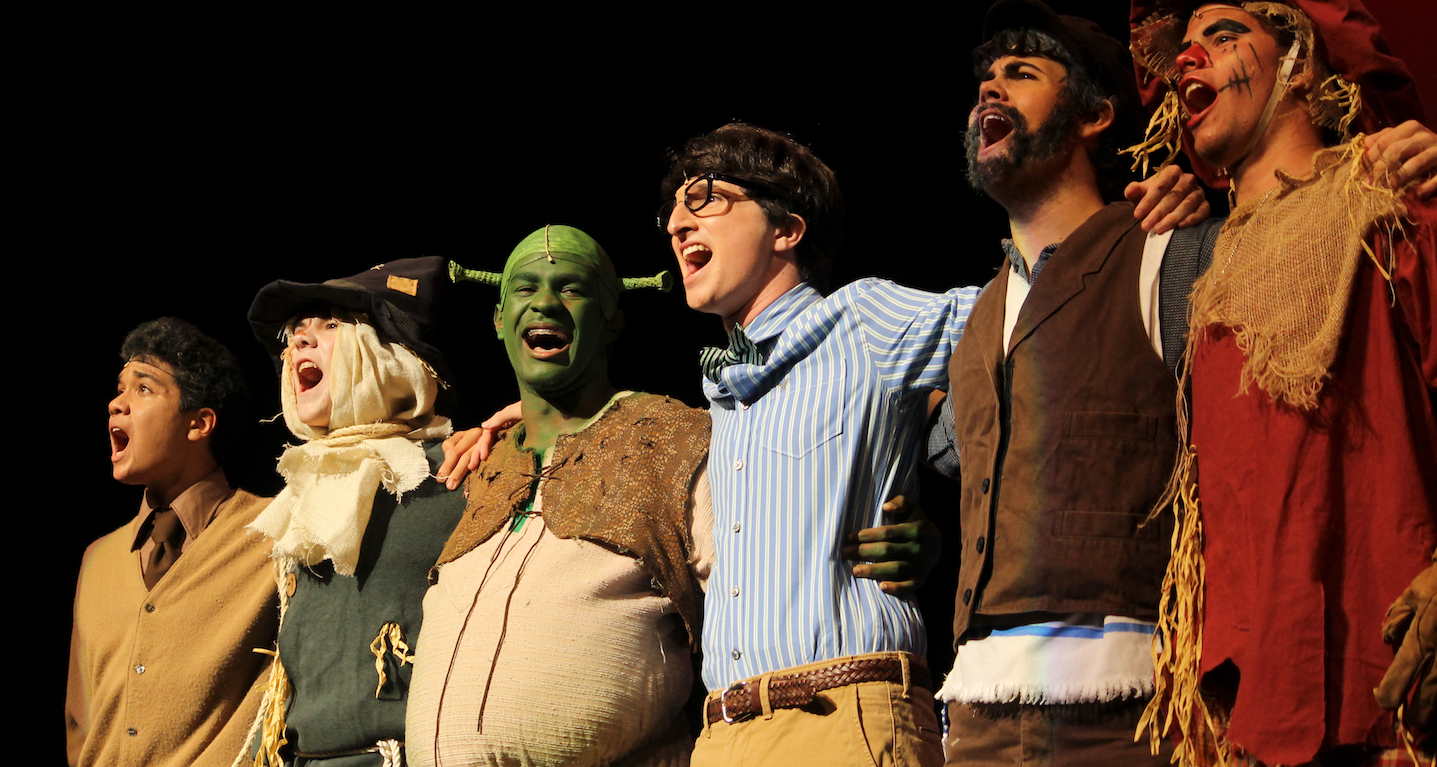 Two-Time Blumey Awards Best Actor Nominee Makes Broadway Producer Debut
Thomas Laub grew up in Charlotte, performing in school and community productions, now he's embarking on an exciting career in New York City. The two-time Blumey Award nominee for Best Actor graduated this past May from the University of Michigan and is already making a name for himself on Broadway. By day, he works for Disney Theatricals in the Sales and Ticketing Department. In his spare time, he is helping to produce two shows headed to the Great White Way this fall through Runyonland Productions, the company he launched during his junior year of college.
When Laub packed his life into a 15' moving truck headed to New York City, it was only days after his graduation from Michigan. But he'd already been working remotely for several months for Disney Theatricals in a position focused on sales analytics and dynamic ticket pricing for Broadway shows like THE LION KING, ALADDIN and FROZEN. For most people that would be enough of a high-speed intro to the New York theater world.
But for Laub that's just one of several hats he wears these days.
He's also a producer of two upcoming Broadway shows: David Byrne's American Utopia, a theatrical concert featuring Rock N Roll Hall of Famer Byrne (Talking Heads) and 11 other musical artists from around the globe, as well as Slave Play, a provocative piece about race and sexuality by young playwright Jeremy O. Harris that was an off-Broadway hit last season at New York Theater Workshop.
"When I had to raise money for my first show, I thought of the first person who inspired me to go into producing," says Laub. He shot Blumenthal's Tom Gabbard an email, and the organization soon signed on as an investor in American Utopia.
Laub says he is grateful for the continued support and opportunities Blumenthal has provided him over the course of many years. "There's nobody who supports youth theater harder than Tom," says Laub. "He walks the walk and he created all of these amazing programs where people like me grew up in an environment where there was so much theater to experience at our level."
CREATING HIS OWN PRODUCTION COMPANY
At Michigan, Laub got his first real taste of the creative work involved in producing. While pursuing a BFA in Musical Theatre with Minors in Business Administration and Performing Arts Management, he started Runyonland Productions. The company's mission is to tell innovative and dynamic stories for the most diverse, widest audience possible. Laub also wanted to create a pipeline to New York for creative work developed on campus. Noting that 90% of Broadway shows are written within 50 miles of Manhattan, he believes there should be an infrastructure in place that brings shows from other parts of the country to New York so stories are not only being told through a New York lens.
Runyonland takes that mission seriously and one of its productions, SHEL, a musical about the unusual life of children's poet Shel Silverstein has been in development since the company's first workshop production in Ann Arbor in February 2018. The show, written by Noah Kieserman (Michigan, BFA, 2018), delves into lesser-known aspects of Silverstein's life, including his time serving in Korea as an American GI, his country music hits, and his decades working as a columnist and cartoonist for Playboy magazine. The show's initial production included a live sketch artist whose drawings were projected 180° around the theater. A professional set of demos are planned for this fall with a Broadway developmental reading slated for spring 2020.
Runyonland Productions, which received a $5,000 grant from the University of Michigan's competitive Performing Arts EXCELerator, continues to produce works on campus and provide opportunities for students to meet professional artists to inform or add to the work they do.
"U of M is the greatest place in the world," says Laub. "I firmly believe it's the only place I could've done what I did." Faculty were incredibly supportive, he says, allowing him to focus on what interested him most. His university years also gave him a firm foundation in the history of theater. "I don't think you can really respect the work you're doing without understanding [who came before you]," Laub says, segueing easily into a list of impresarios of the past he admires most, from David Merrick and Cy Feuer to Hal Prince.
At Michigan, he also had the opportunity to connect with other talented Charlotteans, who are continuing careers in the arts. They include former Blumey nominees Will Branner (Charlotte Latin School: currently performing in Bat Out of Hell in NYC and soon joining the National Tour of Mean Girls) and Nkeki Obi-Melekwe (Central Academy of Technology and Arts, who stars as Tina Turner in the West End production of TINA: The Tina Turner Musical). Maya Sistruck (Northwest School of the Arts), another Blumey nominee, is a current student and Rixey Terry, a two-time Blumey Award winner for Best Supporting Actor (Northwest School of the Arts), begins at Michigan this fall.
WHERE IT ALL BEGAN
Laub traces his initial passion for theater to a production of Guys and Dolls at Providence Day School in Charlotte. A seventh grader at the time, Laub had a bit part in the show. As he sat in the auditorium, listening to the high school students belting out Frank Loesser's iconic score, he knew he was in his element. "[T]hat was the moment I was sure I wanted to spend my life in the theater," says Laub. "It was what I loved to do, it [was] what I wanted to do when I woke up in the morning…" Years later, in tribute to this spark of inspiration, he decided to name his production company Runyonland Productions, after the opening number in Guys and Dolls.
Throughout middle and high school, Laub appeared in many other Charlotte productions. He says the massive number of arts opportunities that were open to him and other young people growing up in Charlotte helped set him on a path toward a professional career in theater.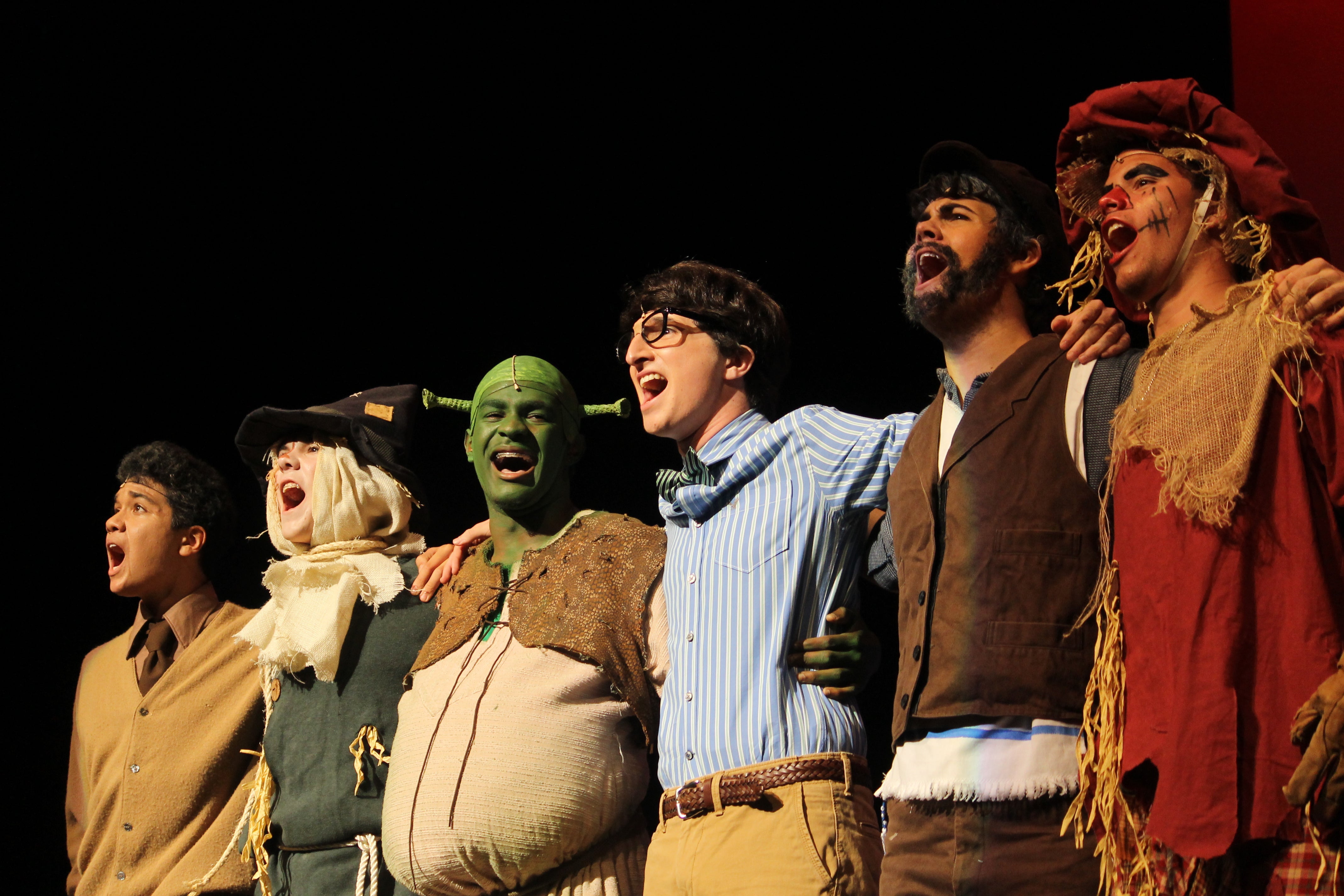 (Thomas Laub performing in the 2014 Blumey Awards Best Actor Medley as "Seymour" in Little Shop of Horrors)
"There were so many adults who were there to stand [by us] and help us in so many ways," says Laub. These include people like his high school theater teacher, Caroline Bower, whom he credits with elevating productions at Providence Day School to a new level and Linda Booth, the choreographer for the Blumey Awards, who helped him prepare one-on-one for his dance auditions at the University of Michigan, as well as Ron Law, Executive Director of Theatre Charlotte, who took a chance on him as a management intern at Theater Charlotte after his first year of college.
"There are so many touchpoints in Charlotte that are the building blocks of where I am today," says Laub. "When you follow the trail back, the amazing infrastructure of youth theater that exists in Charlotte is the only way this was possible. It's not to say where I am now is the endgame but it's certainly a start and it wouldn't have been possible without Charlotte."