Club Blume
What is CLUB BLUME?
A social group for young adults in their 20s and 30s sponsored by Blumenthal Performing Arts. CLUB BLUME members enjoy special offers like pre-show mixers, reserved seating with other young adults and other great perks.
There are no dues, no officers and no membership requirements. You can become a member simply by signing up!
How do I join?
Just send your name, address and email address to us at [email protected]
Keep up with us on Facebook!
2015-16 Season Events
July 6, 2016 - THE WIZARD OF OZ
July 20, 2016 - IF/THEN
Oct. 5, 2016 - FIRST DATE
Nov. 9, 2016 - CABARET
2016-2017 Season Tickets are now available for purchase! See below for details!


Available Offers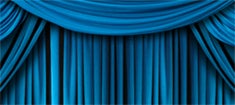 Grand Tier Ticket - $331.09, Balcony 1 Season Ticket - $230.27
Buy Now
Details