Charlotte Jazz Festival Returns with More Music and New Features!
The Dogwood trees won't be the only thing blooming, when the Charlotte Jazz Festival returns to uptown April 29 - May 4. Expect this 4th annual event to be the biggest and best yet, with more opportunities to enjoy the many shades of jazz shimmering throughout the city. With new events, word-renowned performances and loads of free events too, you won't want to miss a moment of the action. Here are some highlights:
MAINSTAGE EVENTS
Jazz at Lincoln Center Orchestra with Wynton Marsalis will once again headline the festival in a range of formats—bringing their unparalleled virtuosity and inviting some of the best new talent on the scene to join them. "I'm really looking forward to the debut of Wynton's performance with Future of Jazz Orchestra," says Blumenthal President and CEO Tom Gabbard. "It's a very exciting concept to be introducing these exceptional young jazz artists."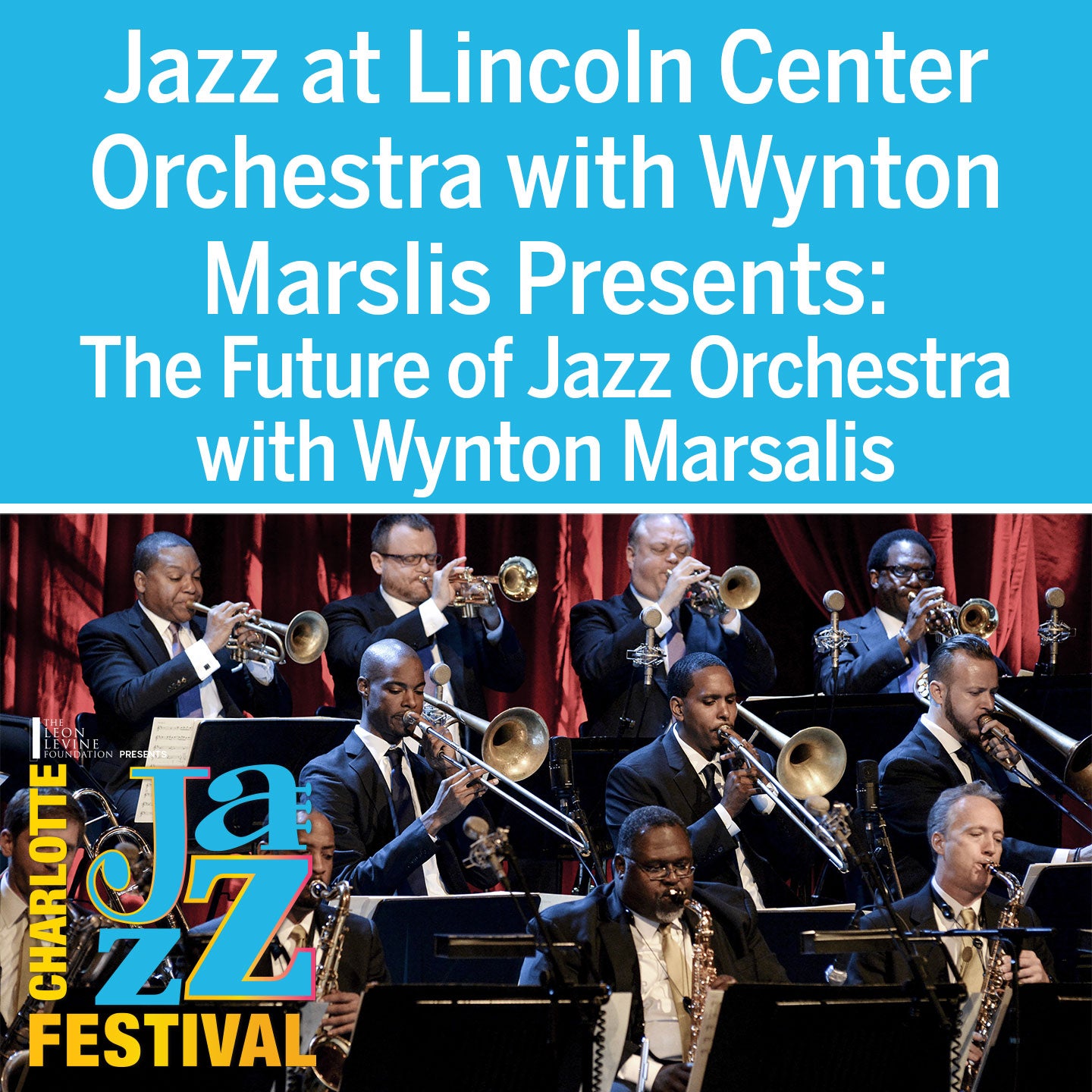 In fact, Charlotte audiences will get a chance to preview Wynton Marsalis with the Future of Jazz Orchestra (Friday, May 2) even before its New York premiere! This concert features an all Duke Ellington program, spanning from his early hits to his later suites. Marsalis, bassist Rodney Whitaker, trombonist Wycliffe Gordon, and saxophonist Dan Block will lead 16 of the best up-and-coming professionals—many of whom got their start through JLCO's Essentially Ellington Program for High School students—in this high-energy performance.
Spaces (Sat, May 3), an original composition by Marsalis for orchestra and dance will headline the following evening. While Marsalis will not be part of this performance, his whimsical piece exploring the animal kingdom through music and movement will be front and center. Jazz at Lincoln Center Orchestra will be joined by award-winning theater and "jook" dancer Myles Yachts and Broadway triple threat tap artist Jared Grimes to bring 10 different animals to life, from the playfulness of the rooster to buzzing bees, incorporating hip-hop, jazz and tap dance with big band sounds
"It's a fascinating way into the music that's fresh and innovative," says Joi Brown, director of the Charlotte Jazz Festival. "It is especially well-suited for families introducing younger and new audiences to jazz."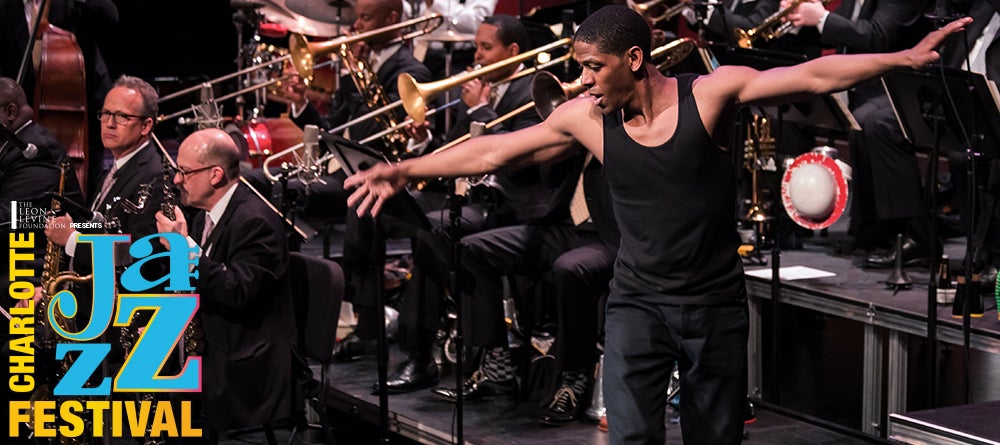 FULL EVENINGS OF MUSIC UNDER THE JAZZ TENT
You can also catch a different side of JLCO musicians, when they perform with their own small combos at The Jazz Garden Tent at Romare Bearden Park. "These are extraordinary musicians with many facets to their work, including projects outside the jazz big band format." says Brown. "They are all consummate composers and performers."
Camille Thurman, who has been compared to Ella Fitzgerald when she sings and to Dexter Gordon when she plays tenor sax, kicks things off (Wed, May 1). She's joined onstage by the Darrell Green Trio with guest appearances by trumpeter Wynton Marsalis.
JLCO members Carlos Henriquez (bass), Kenny Rampton (trumpet), and Paul Nedzela (baritone sax) appear each with their own individual combos as a triple bill (Sat, May 4). Stay for all three shows or come and go as you wish with one admission price.
There will be more continuous music under the tent other nights too, including a Latin Jazz Dance Party (Thurs, May 2) and an all Blues line up (Fri, May 3). You can also start your day off with the Saturday Morning Jazz Brew (Sat, May 4), hosted by internationally recognized musician Ocie Davis, who serves as Artistic Director of Charlotte's own Jazz Arts Initiative.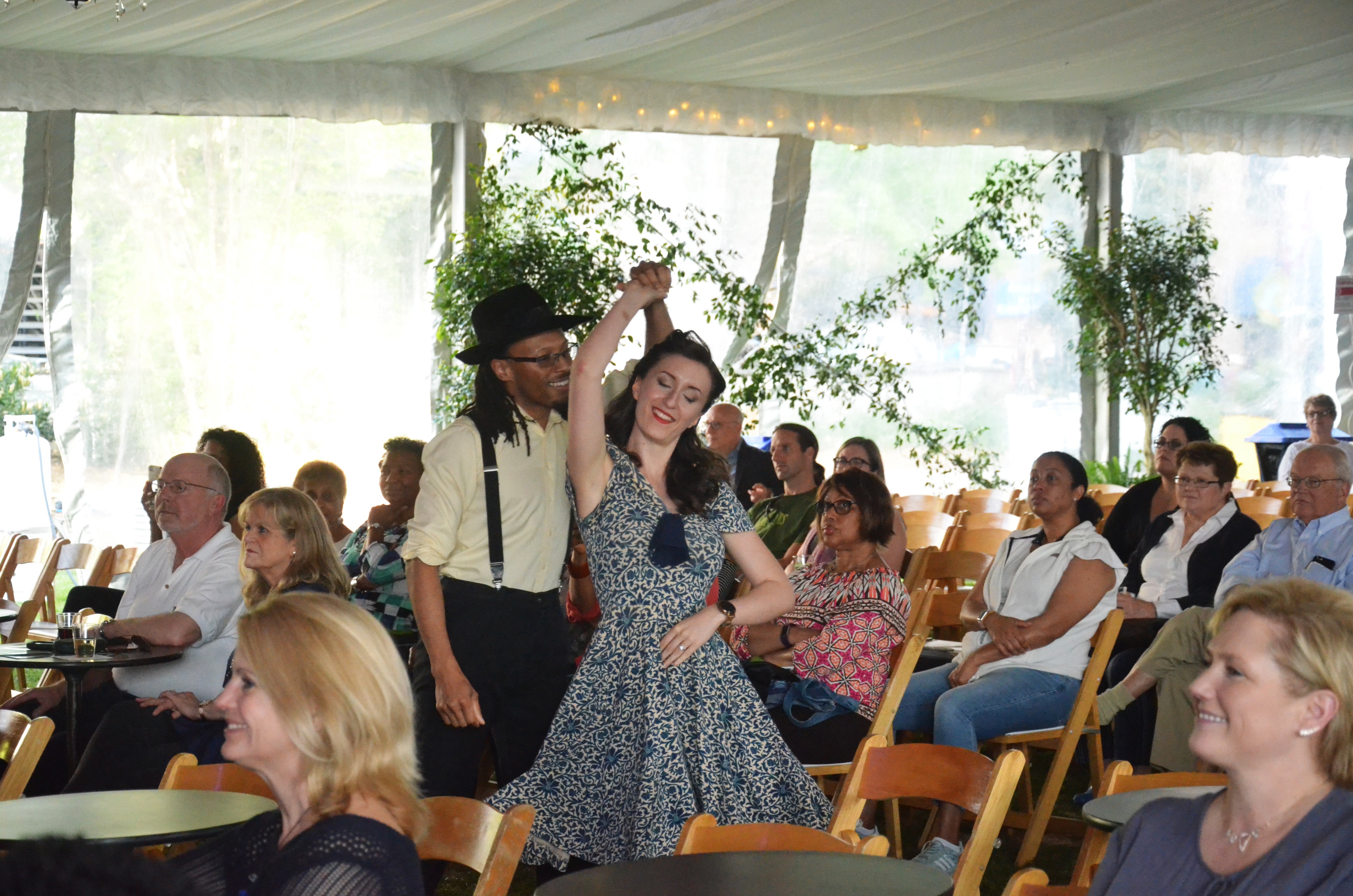 FREE EVENTS
Last year's popular Late Night Jam Sessions return to the basement of Knight Theater Friday and Saturday nights. "It's a very cool speakeasy environment," says Gabbard.
The New Orlean's style Second Line Parade, a perennial favorite returns too, with a new time slot (Thurs, May 2 at noon.) "We're hopeful that workers will pour out of those office towers and join the second line," says Gabbard.
Enjoy lunchtime and happy hour shows throughout the week at the Levine Outdoor Pavilion with performances by some of the leading local and regional artists. And speaking of local stand outs—don't miss the finals of the Loonis McGlohon Young Jazz Artist Competition under the Jazz Tent at Romare Bearden park (Sat, May 3).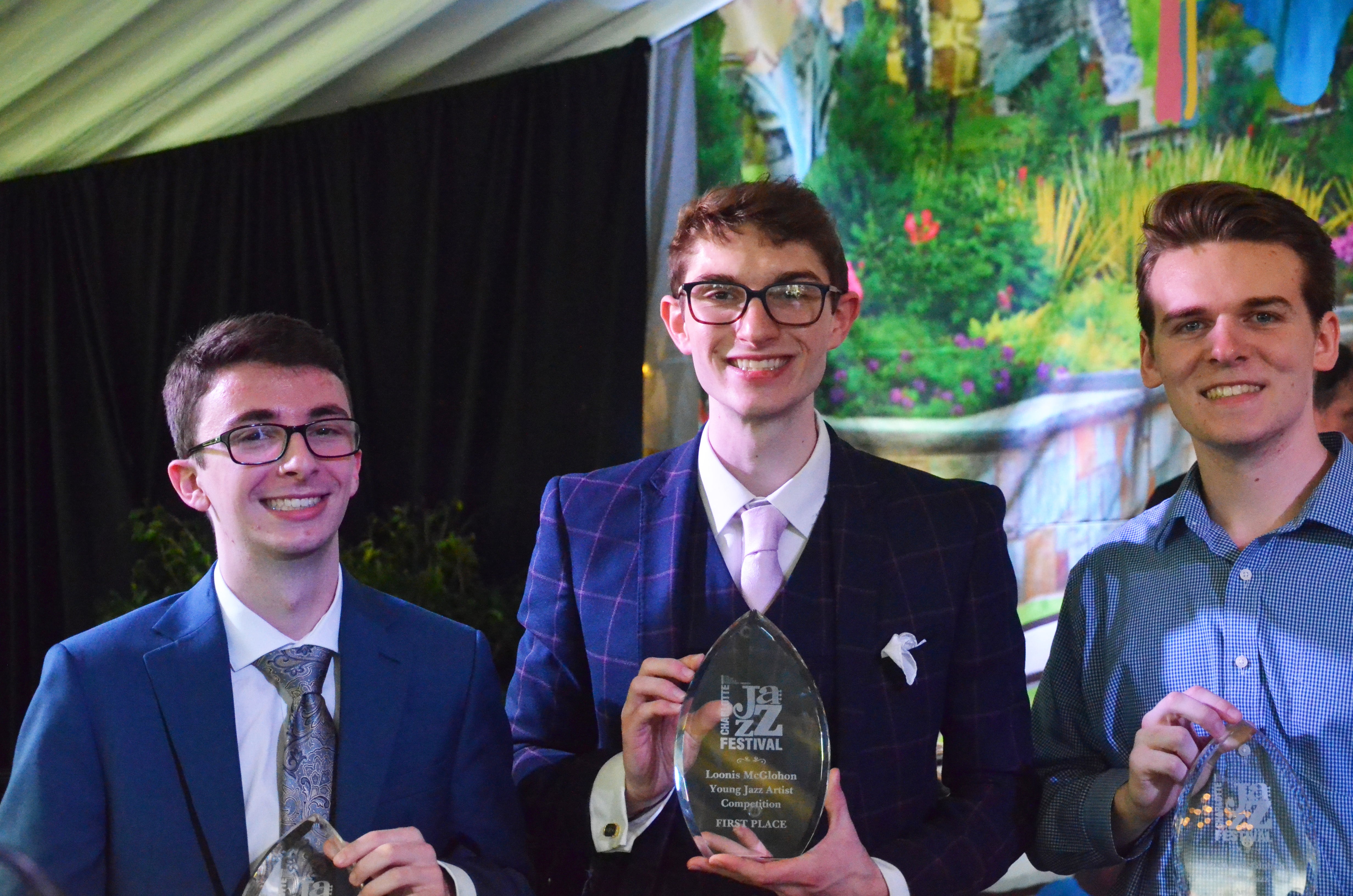 The Charlotte Jazz Festival is more than a celebration of great music and exceptional artists. It's an opportunity to bring the community together. "The social aspect is really important to us," says Gabbard. "We're trying to use jazz as the great connector to nurture relationships and good vibes between family members."
For tickets and event info, visit: CharlotteJazzFestival.com