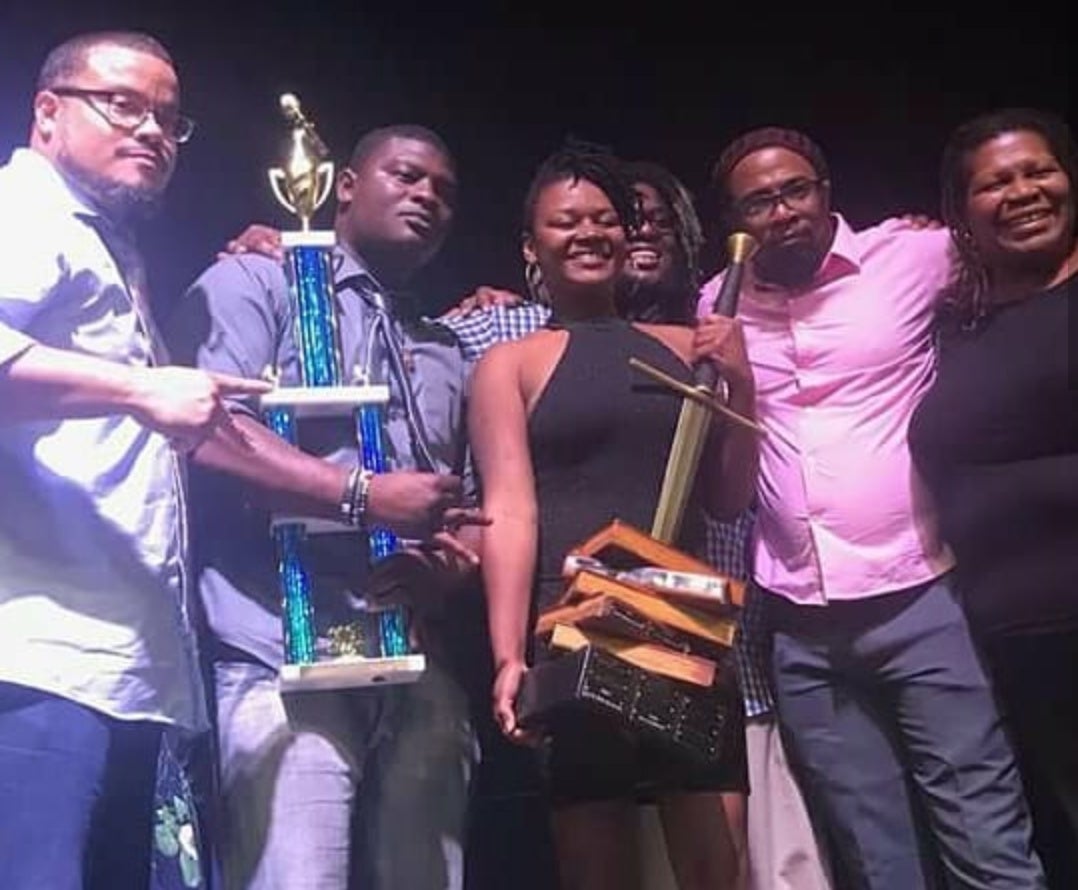 THREE-TIME NATIONAL CHAMPS, SLAMCHARLOTTE, TO PERFORM FRIDAY NIGHT AT MCGLOHON THEATRE
Last month, SlamCharlotte, the city's premiere slam poetry organization, did something even our mighty Carolina Panthers and Charlotte Hornets haven't accomplished yet: it won a third national championship. SlamCharlotte is the only slam poetry team in the entire country ever to be crowned national champs on three separate occasions (the others were back-to-back victories in 2007 and 2008).
You can see this all-star team perform its winning poems Friday, September 21, after the regularly scheduled monthly Poetry Slam in McGlohon Theatre. The championship trophy will also be officially presented to the team and audience members can join in a free post-show celebration. (Event location and details will be announced from the stage.)
This year's winning team included six poets--five performers and one alternate. They trained together and competed in various regional competitions leading up to the National Poetry Slam (NPS), which took place this year in Chicago, August 13 - 18. The 2018 championship team members are: Jahbu, Eyeambic (Angelo Geter), Kia Flow, Jay Ward, Breeze, and Jordan Bailey.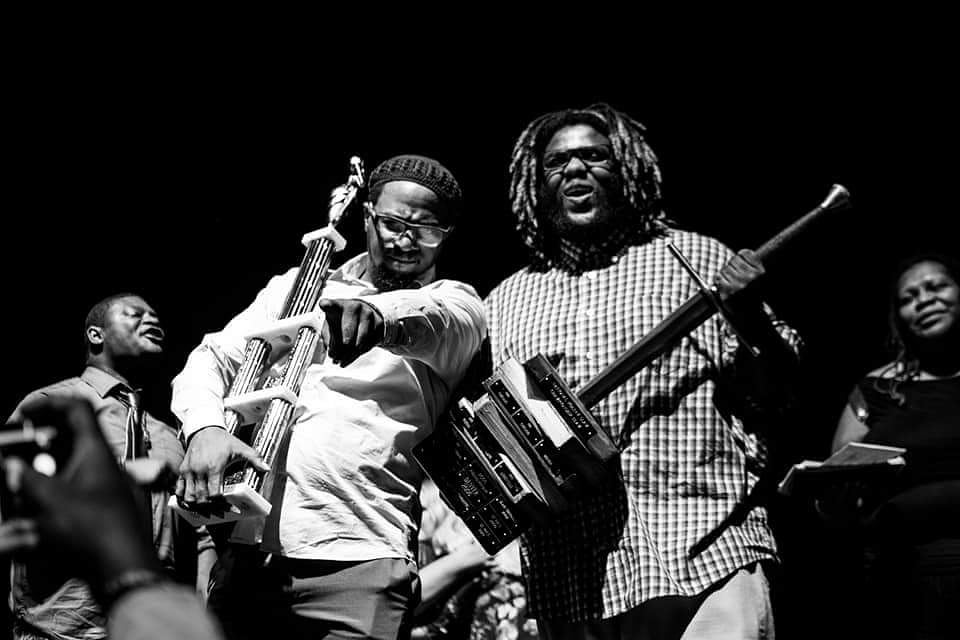 In Chicago, 74 teams competed over the course of several days. The format was identical to regular slam competitions: each poem was limited to three minutes and ten seconds and was judged by a panel of five randomly selected people from the audience. All poems were original compositions written and performed by the poets themselves. In the finals, each team presented four poems which could be individual or group performances. SlamCharlotte opted to perform all four poems as group works.
This is particularly impressive since the team included two rookie performers and the lineup of poets changed twice during the season due to unexpected circumstances. "I think this particular team is special just because of the dynamic of what we had to go through in order to keep a team consistency," says SlamMaster Bluz, who coached the team. Roster changes are tricky because they often mean rewriting poems or even having to cut them entirely from the repertoire. Since each poem can only be used once during the two nights of preliminary bouts and the semi-finals at NPS, it requires teams to have many top-notch poems ready to go.
"SlamCharlotte is very versatile in ways it can win," says Bluz, who holds the title as the 13th ranked individual poet in the world. "...They wanted to show everyone in Charlotte that SlamCharlotte is a really dope team. Win or lose, that's what they wanted to prove."
(See Bluz's remarks on SlamCharlotte's 3rd National Poetry Slam Championship Win at our 2018 Business Leaders for the Arts Awards Dinner)
Want to find out more about our three-time national champs? Follow @SlamCharlotte on Instagram and Twitter or visit their webpage at slamcharlotte.com. You can also purchase tickets to their monthly poetry slams at blumenthalarts.org --> just search Poetry Slam!