2022 Mary Doctor Performing Arts Scholarship Goes to Two Talented Charlotte Teens
Local high school seniors Marley Noel (Harper Middle College High School) and Laila Brothers (Northwest School of the Arts) have been selected as the 2022 recipients of the Mary Doctor Performing Arts Scholarship.
This $10,000 annually renewable award helps students who have a passion and demonstrated ability in the performing arts to pursue an undergraduate degree in a related field. The award, named in honor of Charlotte businesswoman Mary Doctor, a tremendous supporter of young people and Blumenthal Performing Arts, can be used for tuition, housing, books and other expenses.
A focus on film for Marley Noel
Marley Noel is a visual artist and filmmaker with a deep appreciation for the arts in all forms. She will be heading to North Carolina A&T State University in Greensboro, the country's largest HBCU. She plans to major in Visual Arts with a double minor in Biology and Mass Media Production.
"This [award] was a huge help," Noel said. "Along with a merit scholarship I got from the school, and a couple other grants I got, that covers the full tuition so I don't have to worry about school expenses."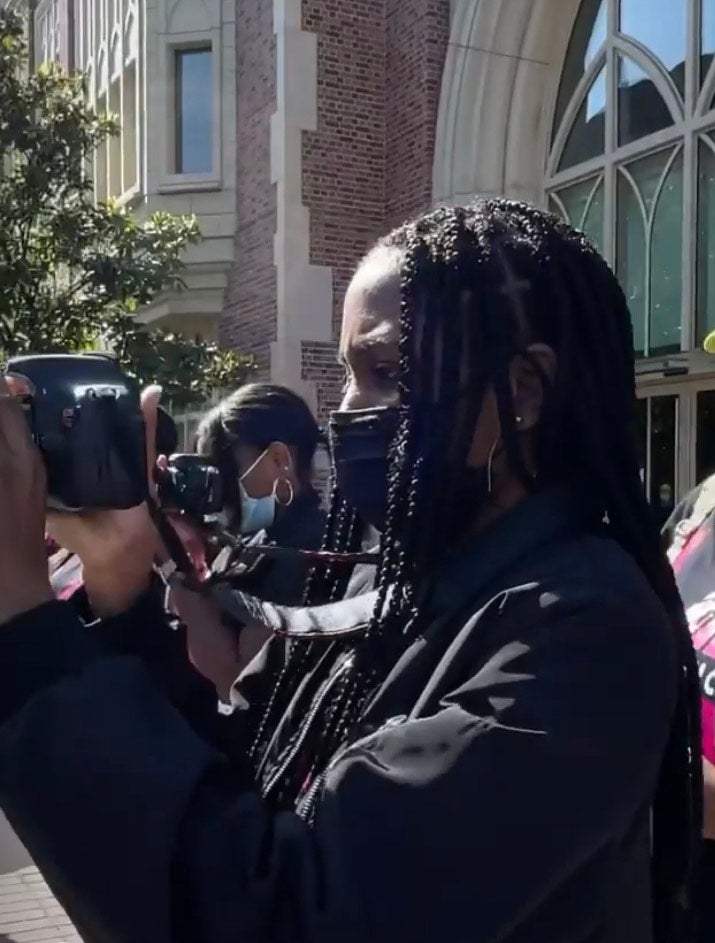 Noel's been passionate about the arts for as long as she can remember, and she has pursued a number of opportunities to educate and challenge herself as she's built new skills. Initially, her interest was only in the visual arts. In middle school, that evolved into a desire to get involved in animation, which soon grew into a fascination with screenwriting and film.
In the last two years, she won an honorable mention and a merit recognition for scripts she wrote and entered into the prestigious YoungArts competition. The national non-profit recognizes the most accomplished emerging young artists, ages 15 to 18, and offers ongoing networking and professional development opportunities to them. She is also currently one of ten young women across the country participating in Black Girls Film Camp. The program includes bi-weekly seminars with experts from a variety of fields within the film industry.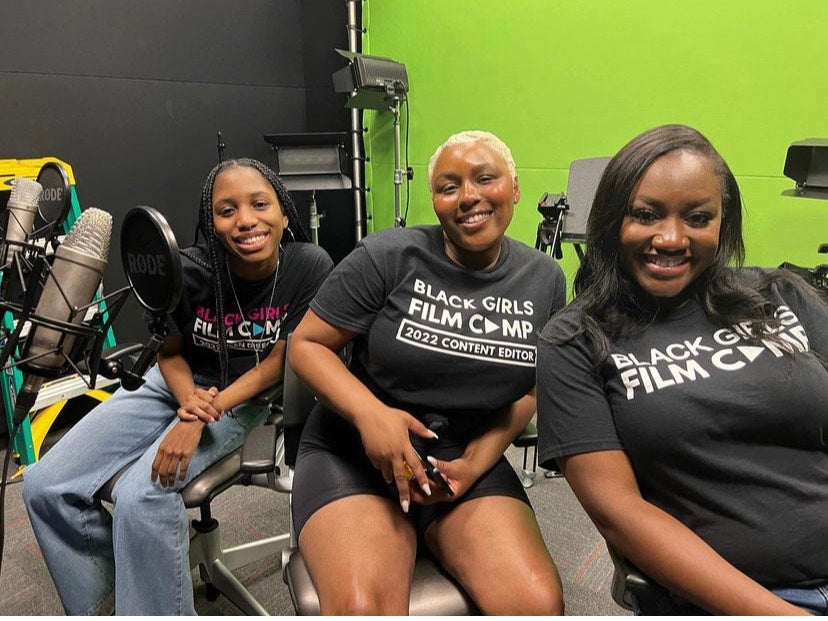 In summer 2020, at the height of the pandemic, Noel assigned herself a project: to explore the types of careers that exist for artists in a variety of disciplines. What started as means to convince her mom that a college degree in the arts could lead to gainful employment evolved into a website for others too: Dude, you can be an artist is a resource for young people anywhere to use and discover the many opportunities that exist in arts-related fields.
"I just wanted to bring attention to those things so a career in the arts would seem more attainable and realistic," Noel said.
These days her interests also include live performing arts fields, including dance, music and theater. She has developed her familiarity with these disciplines by participating in several Blumenthal Performing Arts' programs for young people.
For the last two years, she has served as a Junior Ambassador. Through that experience, she has volunteered as an usher, participated in seminars about careers and issues related to the arts, and networked with others who enjoy the arts.
"That was amazing," Noel said. "...I met so many great people."
She also recently participated in the Blumey Awards Student Critic program, through which she learned about best practices in theater criticism for print and new media, followed by hands-on experience reviewing area high school productions.
Noel definitely plans to pursue a career in the arts. Her dream job is to be a script supervisor or work on a film set in some other capacity. "[B]ut I really do think with the skill set that I'm developing through school and through my extracurriculars that I could really end up in a few places," she said, "somewhere that I may not even be aware of right now—and still be really happy with what I'm doing."
It's all about dance for Laila Brothers
For Laila Brothers, dance has always been at the center of her world. Next fall, she will begin coursework at the Conservatory of the Performing Arts at Point Park University in Pittsburgh, where she plans to pursue a BFA in dance and a BS in business management.
"My passion for dance started at a very young age," Brothers shared via an email interview. "I struggled sitting still as a baby watching my older sister dance on the big stage. I wanted so bad to be out there with her. At age two, I took my very first dance class and by age four, I was the youngest dancer at my dance studio competing at major dance competitions."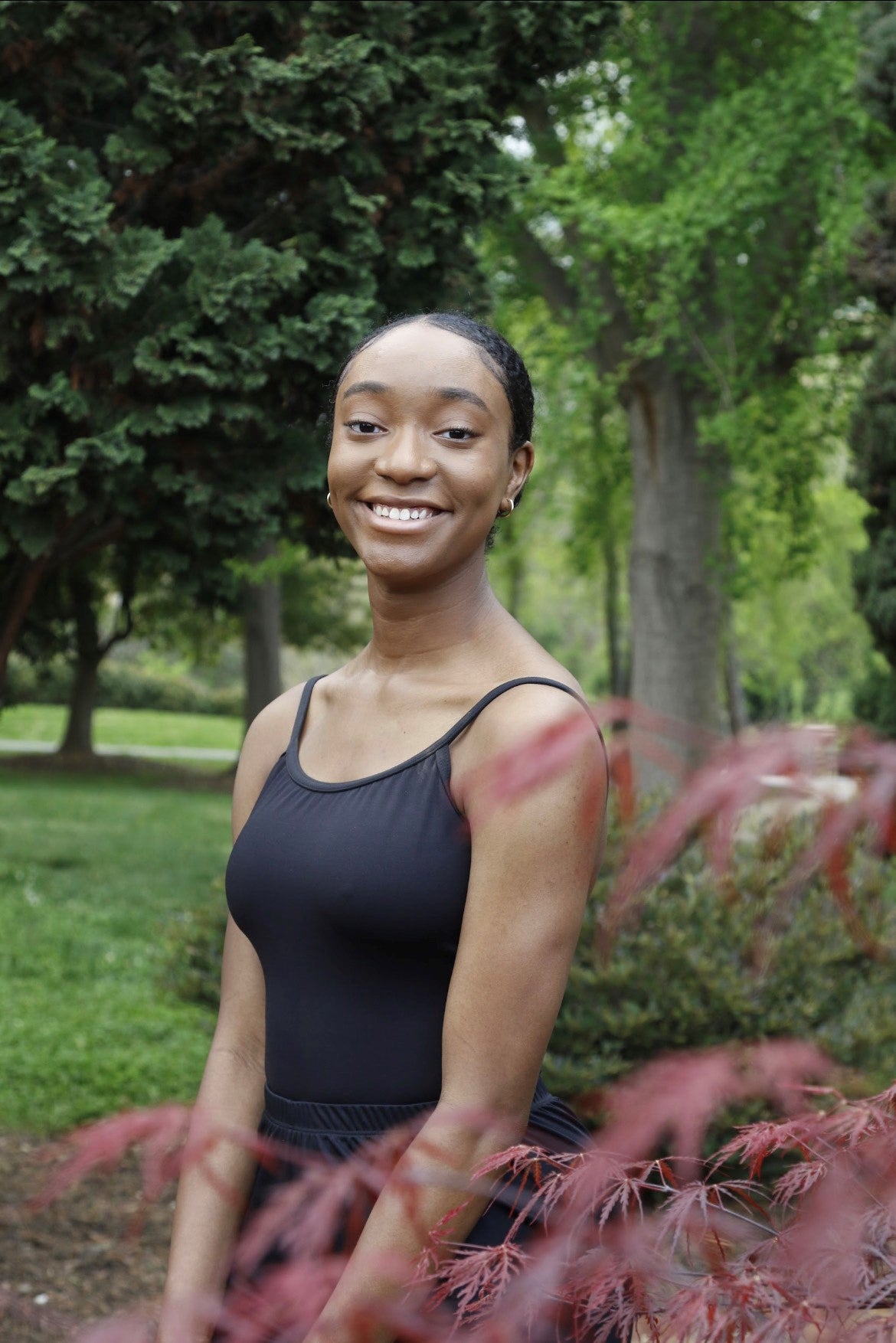 Her dance training has been extensive and multi-faceted. She has attended Arts magnet schools from K- 12, studied dance at a studio focused on competitive dancing and trained in a ballet conservatory program.
"What I did not know in my early years of dance training that I learned later is that you can have the talent and the work ethics, but without the opportunity, it is difficult to move forward," Brothers wrote in her personal statement for the Mary Doctor Performing Arts Scholarship.
Dance training is often expensive and the cost for summer intensives can be prohibitive for many families, including her own.
Brothers said auditions became like Master Class opportunities, where she could pick up important skills on presentation as well as challenge herself with new methods and forms of dance. Thanks to her ability and perseverance, she earned spots and scholarships to participate in summer intensives with the Alvin Ailey Dance Theatre, Complexions Contemporary Ballet, and the Limon Academy's pre-professional program.
"I am so grateful for having the opportunity to learn from loving and caring dance educators who invested time and patience with me over the last 16 years," Brothers said. "Through them, I learned that I could do it all if I choose to."
When she learned that she had been selected for the Mary Doctor award, Brothers says she was elated, grateful and relieved. It meant that she would be able to pursue her dream. Her sister, Amil, is also a dancer and a 2019 recipient of the Mary Doctor Performing Arts Scholarship. She'll be a senior at Point Park University, when Brothers begins her journey there next fall.
"Having siblings from the same household attending college at the same time can be stressful for any family," Brothers said. "The Mary Doctor Scholarship will help with college expenses allowing me the opportunity to attend one of the top dance programs in the country, a dance program that is a great fit for me."
While unsure of her exact path after college, Brothers' primary goal is steadfast: to use her art to enrich the lives of others through dance.
Know someone who would be a good candidate for this scholarship? More info available here.