A Sneak Peek at New Artwork from the Blumenthal Fellows Class of 2023: Part 1
The second Charlotte International Arts Festival will feature amazing visual and performing arts from around the world. Among the creations will be exciting new works from the nine local artists selected for the Blumenthal Fellows Class of 2023.
Their works are colorful, interactive and wildly inventive. In the next few weeks, we'll take a closer look at each of the projects, the artists behind them, and where you'll be able to find them.
First up, artists Dorne Pentes, Claire Kiester, and Tara Spil!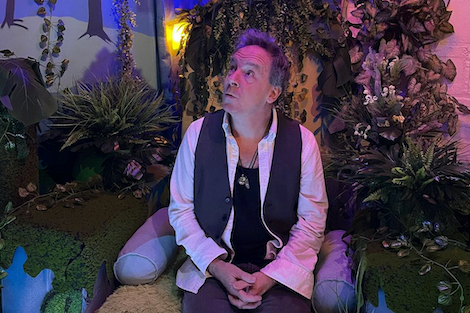 2023 BPA Fellow: Dorne Pentes
Project Name: Critterz
Where to Find it: Ballantyne's Backyard
About the Artwork: Artist Dorne Pentes aims to bring happiness and joy through his creations. His inflatable, whimsical Critterz started as doodles during the pandemic. The Critterz had personality and were easy to draw, he says. He first turned them into characters in several children's books he created.
As he continued to draw them, he kept searching for the best medium to give them life. Pentes, who is part of the Burning Man culture—the desert festival and movement known for large-scale, experimental art installations—wanted to go big with his concept but wasn't sure how best to do that.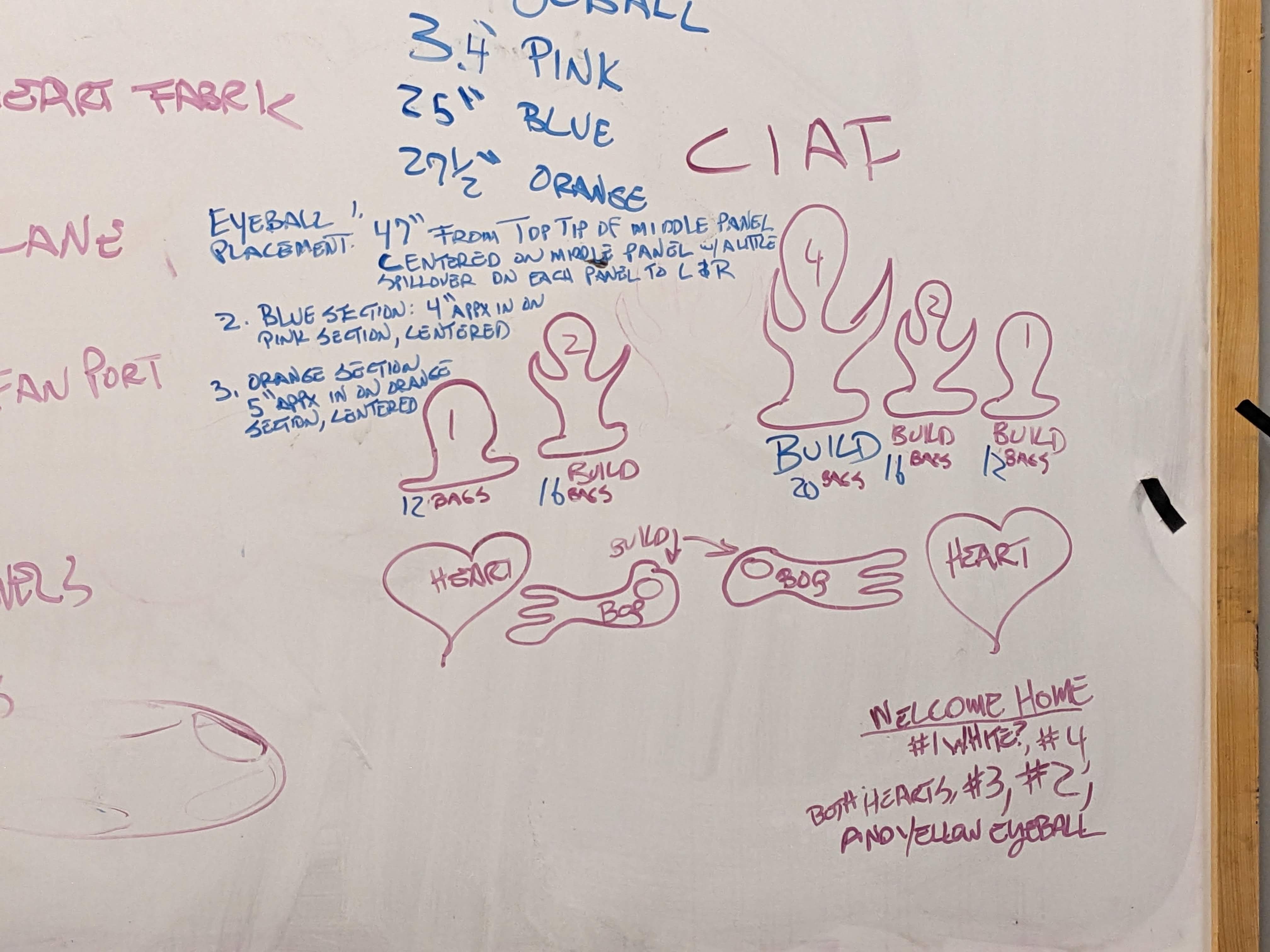 "I don't have a lot of skills that would enable me to, say, build a ferris wheel, or make something heavily mechanized," Pentes says. "But I figured I could learn how to sew."
One night, he headed to bed, still perplexed by the best artistic route to take. He dreamt of the Critterz floating through the air, telling him they wanted to be big and blown up.
So, he set to work. The Critterz will make their official debut at the festival. Pentes plans to construct at least nine of them.
They include standing figures as well as giant hearts and eyeballs that will be suspended in the air. Made from ripstop nylon fabric (the same material used for outdoor tents), they range in size from about 4 to16 feet tall. Sound and colorful LED lights will also help bring the Critterz to life.
Pentes hopes people, and especially kids, will come up to hug them and ask them questions.
"You want kids to feel as if they're surrounded by these beautiful, benevolent creatures that are kind of taking care of them," he says.
Pentes says he's enjoyed his experience as a Blumenthal Fellow, which has felt more like a mentorship than a typical vendor-client relationship. Fellows are actively engaged in the whole process and learn how to move in the specialized world of large art installations.
There's training and support to help make the work the best it can be, he says, but also help navigating the business end with an eye toward the future and subsequent opportunities. He's learned, for example, how to develop contract riders for other potential festivals and gotten help connecting with vendors who could help with other large projects down the road.
"I love it," he says. "...It's great to connect with the other artists, learning what they're doing and supporting them. It's kind of like we're all up in our little corners doing our thing and then we come together for a while and we're like a little family and then off we go again."
About the Artist:
Alongside his illustration and inflatable art, Dorne Pentes is a filmmaker. His production company, Wonderworld, works with corporate and non-profit clients. He has also written and directed independent feature films, for which he's won acclaim at national and international film festivals. He's also the son of the late artist Jack Pentes who created notable works around Charlotte and beyond, including the theme park "Land of Oz."
Learn more about Dorne Pentes and his artwork at pentesstudios.com or at Instagram @pentesstudios.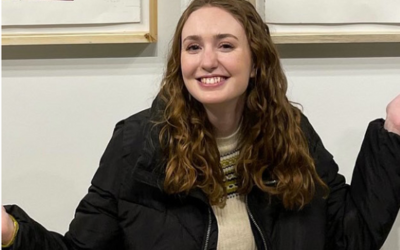 2023 BPA Fellow: Claire Kiester
Project Name: Luminous Loops
Where to Find It: Ballantyne's Backyard
About the Artwork:​​​​​​ When people think of fiber arts, they often envision wearable fashion like sweaters and socks. Artist Claire Kiester is ready to expand your fiber arts universe. Her creation, Luminous Loops, is a large-scale crocheted installation in gorgeous shades of blue.
Constructed with pvc pipes, rope, paracord and yarn made from recycled plastic bags, it's large enough for groups of people to walk inside. It will also have lights that illuminate it at night.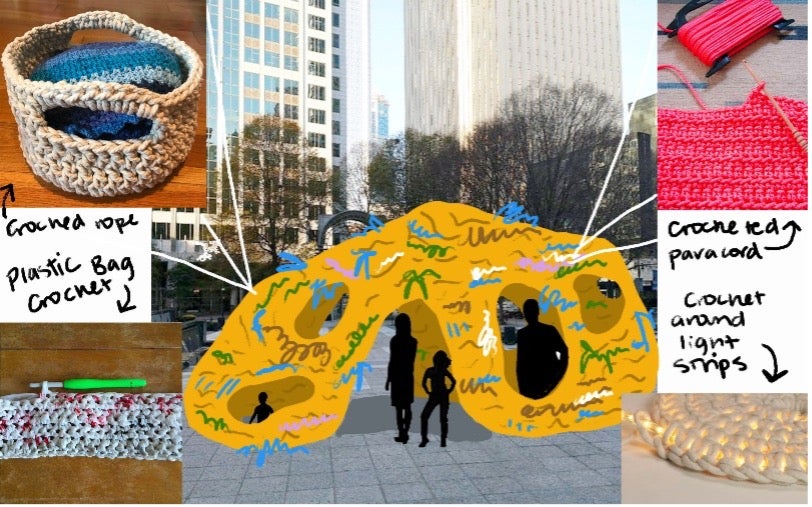 Kiester has always loved textures and textiles as well as discovering what can be created using a simple line.
"One piece of yarn can become so many things," she says. "A sweater all the way to a huge installation or a weaving on the wall…. So, I think there's a lot of freedom and ways to kind of add your own individual touch to it."
Craft arts and fiber arts, in particular, have historically been seen as a pastime for women and not taken seriously as an artform, she says. Kiester and other contemporary artists seek to change that perspective, she says, by elevating the artform. She hopes projects like hers will showcase the beauty as well as the time and craftsmanship involved in creating fiber arts.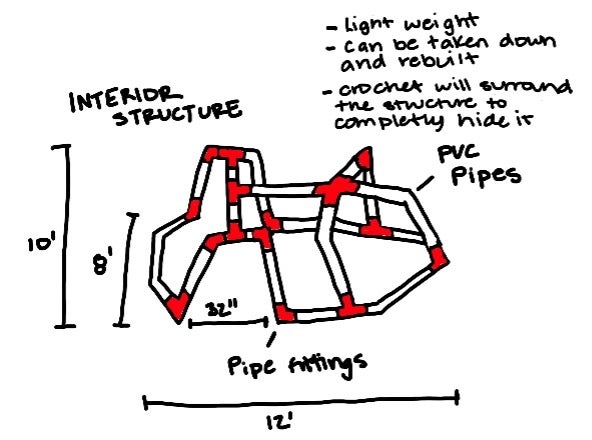 She also has a special interest in using recycled materials and reducing waste in her work. Besides the yarn from recycled plastic bags, her project incorporates recycled ropes and reused outdoor tarps to create the roof.
"I really like to try and reuse what I have and I also think it's really powerful for audiences to see what they can do with what they already have," she says.
Instead of spending money on items like canvases and oil paints, she wants to show all of the amazing things that can be done with objects we have around us already.
Kiester says this project has taken her art practice to another level as she considers factors like weather, how people will interact with the work, and how it will appear during the day versus night. She has also created it to be accessible and welcoming to people in the disability community. Doorways to enter are wide enough to easily accommodate wheelchairs, and windows within the structure are at different levels to accommodate all visitors.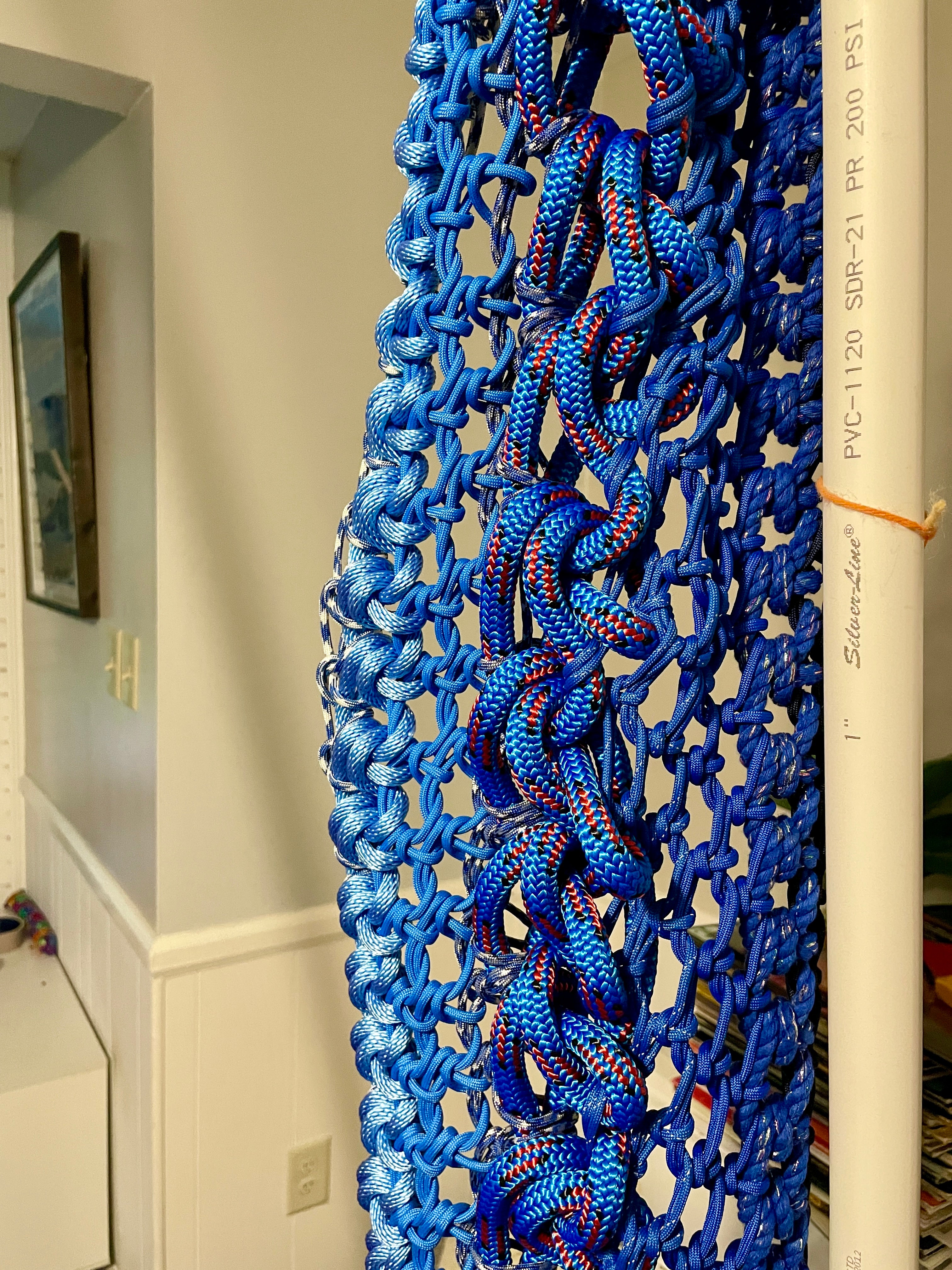 "It was also really important to me for people to be able to touch it so people that can't
see or are visually impaired… can physically experience the project and kind of feel the stitches and feel the different textures, which is something that I'm really excited about."
Young kids also love being able to walk inside installations and touch things, she says. "I really wanted it to be that kind of accessible art that everyone can kind of have a piece of."
Kiester says she loves what she does and puts a lot of joy and thought into her creations. She hopes people will be able to share in that joy as they experience her art.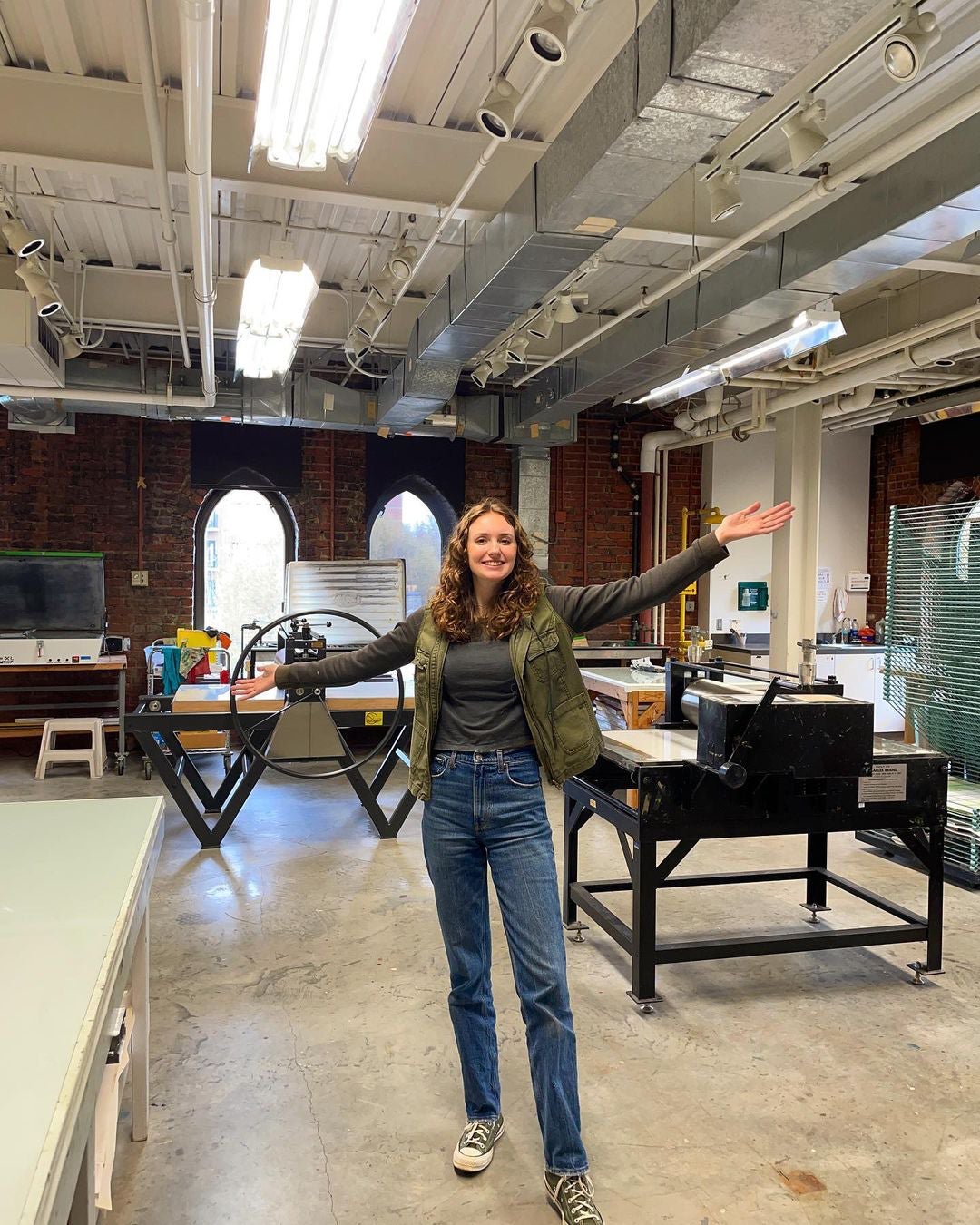 About the Artist
Claire Kiester is a 2021 graduate of the School of the Art Institute of Chicago, where she focused on printmaking and fiber arts. She's originally from Chapel Hill. She hosted her first solo show this past spring at the Sertoma Art Center in Raleigh. Her work was also featured at this year's CharlotteSHOUT! and she participated as a 100 Tiny Things artist for the inaugural CIAF.Learn more about Claire Kiester and her artwork at clairekiester.com or on Instagram @clairekiester_art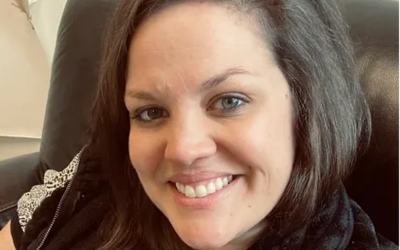 2023 BPA Fellow: Tara Spil
Project Name: Framing Our Roots
Where You Can Find It: Levine Avenue of the Arts
About the Artwork:
Artist Tara Spil uses her artwork to visually explore important issues and data points that affect communities. Her colorful creations make information accessible and easy to understand.
At CIAF, her work will showcase and celebrate the international community. For this project, she has consulted with International House of Charlotte to identify information and numbers that are relevant to the local community.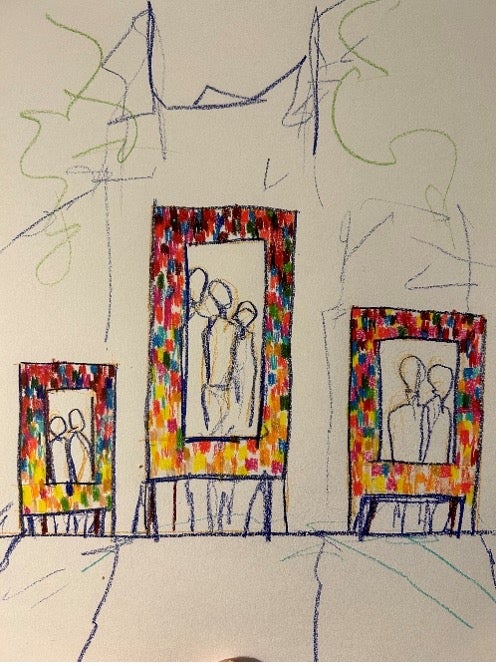 Framing Our Roots will consist of three interactive frames for visitors to use for photo opportunities. In addition to being fun to look at, each frame will highlight numbers or stories about the international community. As visitors step within the frames, they'll be surrounded by numbers, colors and information.
A fourth frame will be on display for the community to add pieces to throughout the festival. Community members will be polled on their international food preferences and be able to add to the work.
They'll also become part of this "picture" of the community, Spil says.
The featured data will include facts about how many people in our community have foreign roots and how that plays out across the community.
Spil has learned many new things through her research, she says. Some examples:
Charlotte's foreign born population is about double the foreign born percentage in the rest of the state.
Charlotte Mecklenburg Schools students come from households that speak more than 200 languages.
There are currently 74,219 court cases awaiting trial in North Carolina's immigration courts.
Spil says this project, her second public sculpture to date, is really pushing her artistically. She's grateful for Blumenthal's investment in her work and other artists' creations. It's not only a financial commitment, she says. The organization also serves as a resource in other ways.
"I think Blumenthal provides support for projects that's pretty unparalleled… if you don't have what you need they'll connect you to it."
She's excited to share information with the public on issues they may not be aware of and to create something that reflects and, hopefully, connects with the international community.
"I care about the immigrant community and honoring their experiences," she says. "Events like CIAF serve as a great opportunity to bring people together to celebrate different cultures."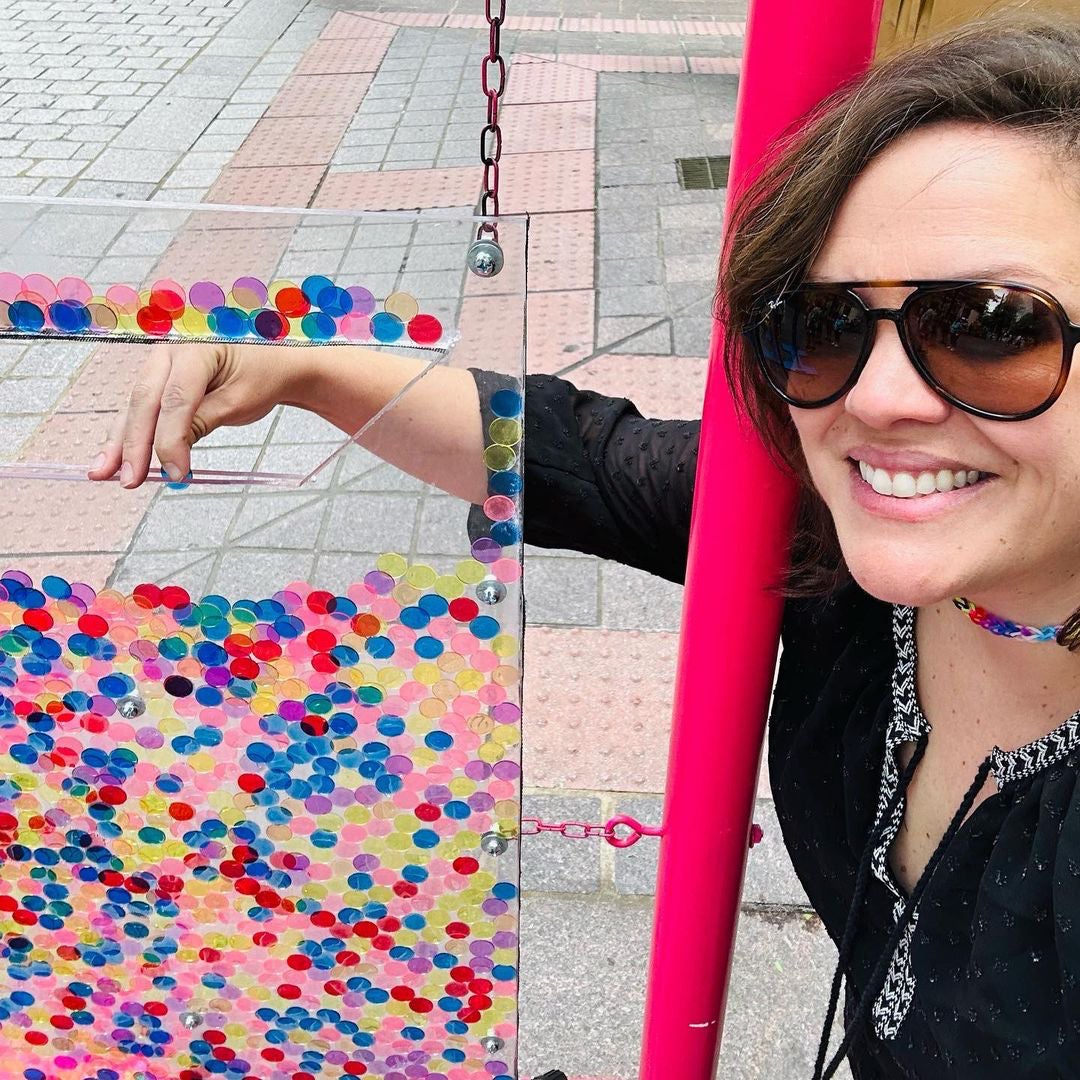 About the artist:
Tara Spil holds a BFA from Western Carolina University. Alongside her career as an artist, Spil also spent years as a grant writer for nonprofits focused on the arts and children. Her data-driven artwork incorporates her passion for community with abstract visual arts creations. In 2021, she participated in a six-week artist residency at Immersive Van Gogh with the support of Blumenthal. For that project, she created a triptych that included nearly 50,000 brushstrokes created by more than 1,000 visitors with the goal of raising awareness of suicide rates and mental health. "One of the biggest purposes of this work for me is really starting conversations with people," she says.
You can continue the conversation and learn more about Tara Spil at taraspil.com or on Instagram @tspilart.
We can't wait to see all of these installations on display during the 2nd Annual Charlotte International Arts Festival September 15th - October 1st! For more info about the 2023 Fellows, click the link below!