Behind the scenes with Broadway Director Benjamin Endsley Klein: On Bringing "I Am Queen Charlotte" to the Stage
This Sunday, March 6 Blumenthal Performing Arts will host a one-of-a-kind world premiere production at Belk Theater, celebrating the lives and contributions of local Black women. I Am Queen Charlotte is the kick off event in a week full of arts and educational events running through March 12
Featuring storytelling, music, dance and more, the show takes inspiration from a new book of the same name, written by award-winning poet and storyteller Hannah Hasan with photographs by documentary cinematographer Scott Gardner, to honor the stories of 50 Black women.
The theatrical piece, with stories adapted by Hasan for the stage, will also feature an impressive roster of Charlotte-based artists. Among that talented crew is Broadway director Benjamin Endsley Klein, who recently moved back to the area with his family, after spending 20 years in New York. Klein grew up in Charlotte and attended local public schools here, including Northwest School of the Arts.
His directorial credits include the play, Ann about the life of Texas Governor Ann Richards, for which lead actress Holland Taylor received a 2013 Tony Award nomination, and in 2020 premiered on Great Performances on PBS. He's also served as the Resident or Associate director on numerous Broadway productions including The Ferryman, Carousel, The Curious Incident of the Dog in the Night-Time and for the recent West End revival of Hairspray.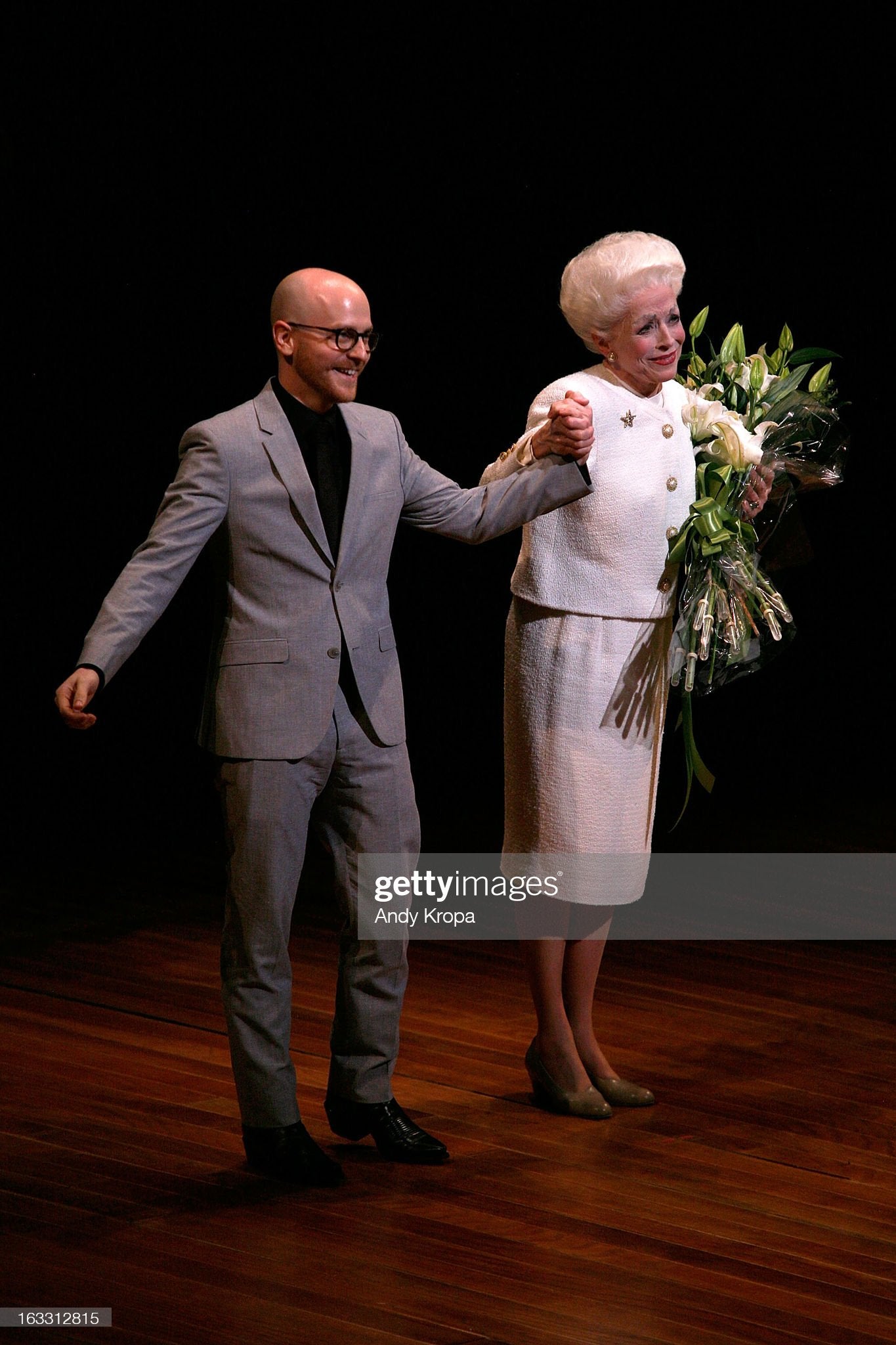 (Director Benjamin Endsley Klein and Holland Taylor attend the opening night of "Ann" at Vivian Beaumont Theatre at Lincoln Center on March 7, 2013 in New York City. Photo by Andy Kropa/Getty Images)

HOW HE GOT INVOLVED IN I AM QUEEN CHARLOTTE
Klein met Blumenthal's president Tom Gabbard in 2017 when he came through Charlotte as director of the national tour of The Curious Incident of the Dog in the Night-Time. Gabbard knew he had now relocated to Charlotte and was looking for projects.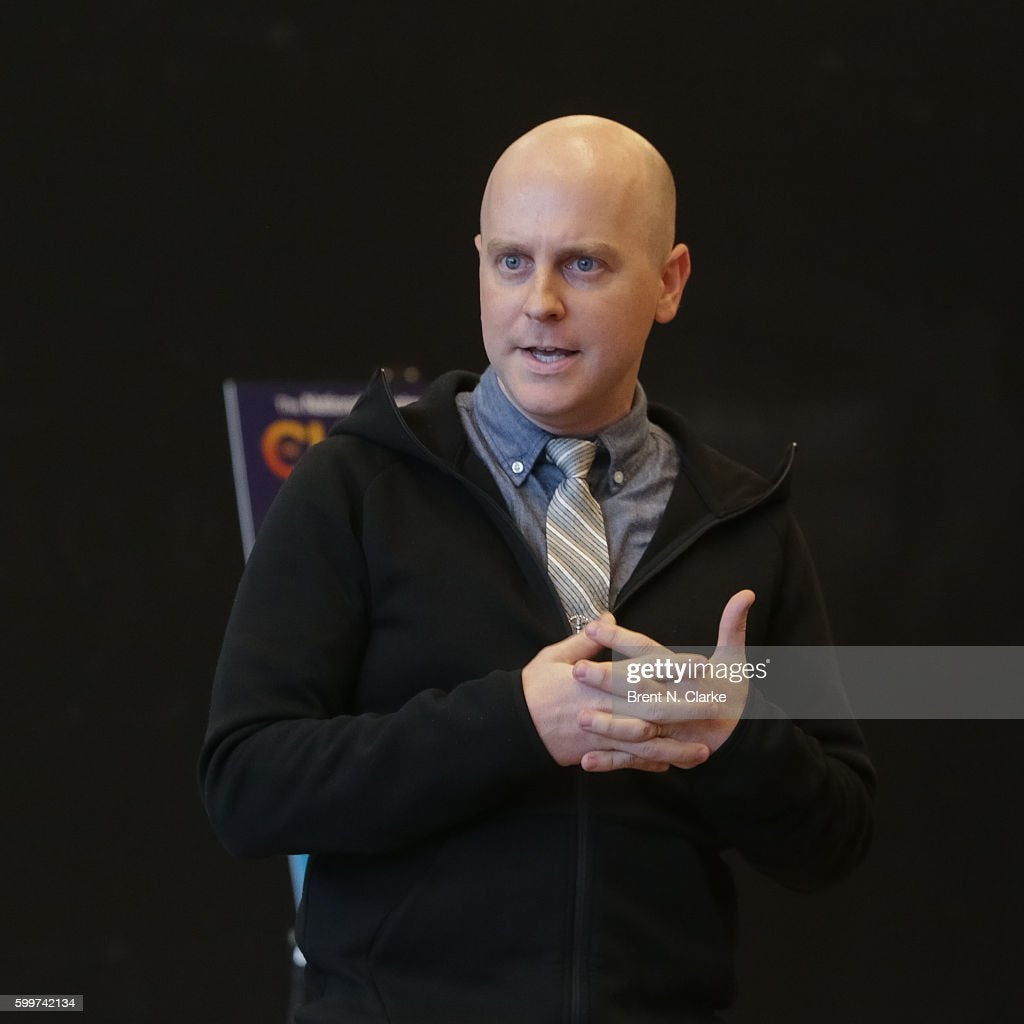 (Associate Director Benjamin Endsley Klein attends the "Curious Incident Of The Dog In the Night-Time" North American tour photo call held at the New 42 Street Studios on September 6, 2016 in New York City. Photo by Brent N. Clarke/Getty Images)
Klein's mother, artist and facilitator Dana Endsley, is also a Programming Lead for About Face Charlotte, one of the collaborating organizations behind the weeklong celebration of Black women. She also thought Klein could be a good fit and simultaneously proposed him as a possibility. (Fun fact: Endsley's giant, vibrantly colored StoryBowl art piece—which incorporates all the stories from Hasan and Gardner's book plus the names of nearly 1,000 women who have inspired the honorees—will be featured onstage during the kick off event.)
"As I started talking to Hannah about the vision for the evening, it felt like such a vital, important and unique experience to be a part of," Klein says. "And I was so honored to be asked to help create something that's never been seen before here in Charlotte."
WHAT HE'S LOOKING FORWARD TO
Klein calls the evening a "glorious celebration" of Black women in Charlotte. "We're tapping into the incredible artistry that exists in Charlotte," he says.
At the center of it all will be six storytellers, all of whom are Black women. Klein says from the beginning, the performers found connections to these stories and could draw from their own personal experiences. They could lead the way since as a white man, he didn't have access to those same lived experiences.
"I just loved the ability to collaborate with them and for them to let me know how they would see these stories being delivered on stage," he says. "...[T]hey're wonderful. I'm so incredibly impressed by them every time we rehearse and I can't wait for them to be able to show up and blow everybody away on Sunday."
Interspersed throughout the stories will be music from Charlotte Symphony and Charlotte Symphony Youth Orchestra musicians, an aria performed by a member of Opera Carolina, dancers from UNC Charlotte, as well as other young artists from the community.
Violinist Lady Jess, a Charlotte native who has skyrocketed to stardom, will also be a guest performer with the symphony. Among her many credits, she is a soloist for Beyoncé and has collaborated with other artists including Stevie Wonder, The Roots, and Diana Ross. She has appeared in concert halls across the country as well as on late night TV like "The Tonight Show with Jimmy Fallon" and "Saturday Night Live." She's also Artistic Director and concertmaster for Urban Playground Chamber Orchestra, a New York-based group which prioritizes music composed by women and people of color.
Her roots are in classical music and she actually got her start as a member of Charlotte Symphony Youth Orchestra.
"She's incredibly rad," Klein says. "...She's kind of blowing up all over the place."
HOW THEY'VE PREPARED
It's taken some creativity to juggle schedules and rehearse in the midst of a pandemic. Some of the work has taken place on Zoom, which has worked well for segments where the storytellers work independently. Other parts of the show, however, have required more intentional collaboration. For example, three of the stories are intertwined in the production, which allows the audience the opportunity to see these Black women relating to each other. That element is something Klein really wanted to bring to the stage since the core of the evening is dedicated to sharing their stories.
"In the theater world, you always need more time," Klein says, "but you take every minute that you have and you always succeed."
Tight schedules are something he knows well. By next Tuesday, Klein will be hitting the road again for Los Angeles, where he is remounting the play Ann at Pasadena Playhouse for its West Coast Premier. But for now he is laser-focused on I Am Queen Charlotte and what it represents.
"I just feel an overwhelming sense of gratitude that this is an opportunity that exists in Charlotte and I'm just so honored that I'm even able to be a part of it," he says. "...I know it's going to be a unique evening in the history of Charlotte theater and performance."