Beyond Broadway
A newly retooled Club Blume expands its focus to include comedy, concerts and festivals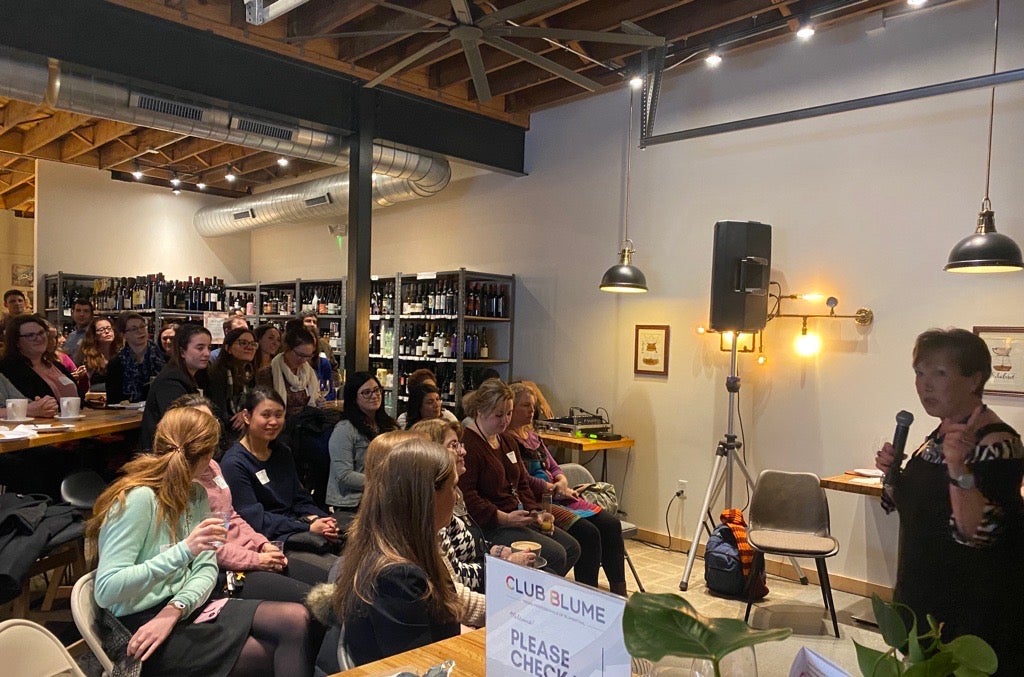 "Team Blume" is thrilled to unveil a rebooted Club Blume.
For those unfamiliar, Club Blume – the original version – was a group of theater-loving professionals in their 20s and 30s. Members received access to discounted season tickets and single tickets to select Broadway shows as well as invitations to members-only parties and events.
With a membership roster of over 2000, the club was an unqualified success. But Blumenthal leaders decided: The more events, the merrier. And beginning this fall, Club Blume will expand its scope.
While Club Blume's previous focus was on touring Broadway shows, the revamp will showcase the full breadth of the Blumenthal's offerings, including comedy, concerts and festivals. "We're already known for what we do inside the theater and on stage. We can't wait to show you what we do out in the community, too," said Blumenthal's community programs marketing manager, Ana Ogbueze.
Club Blume members can expect invitations to more events that take place outside of Blumenthal's theaters. "We'll be getting out in the community – in lots of Charlotte neighborhoods – with pop-ups and activations of all kinds," said Ogbueze. "If you've already been participating in Club Blume, we hope you'll continue. If you've never taken part, we encourage you to register today and get involved."
Joining the club couldn't be easier. Simply visit BlumenthalArts.org and register with your name, address and email. No need to enter a credit card number; joining is free. After that, simply watch your inbox for Club Blume emails. But when the invitations and offers hit your inbox, you'll need to act fast. Discounted – and, in some cases, free – tickets to touring shows and Club Blume mixers will be limited and are expected to go quickly. Tickets will be allotted on a first-come, first-served basis.