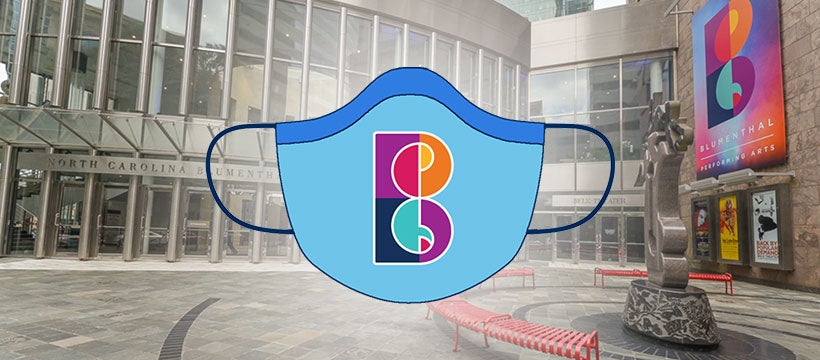 Blumenthal Employee Leads Project to Make Hundreds of Masks for Airline Personnel
In early April, when the Centers for Disease Control and Prevention began recommending the general public use masks where social distancing is not possible, Josie Peralta was looking for a way to help. "I wanted to do something for the community and something so that I could save [masks] for the hospitals," says Peralta, who works both as an usher for Blumenthal Performing Arts and as a Customer Service Manager for American Airlines.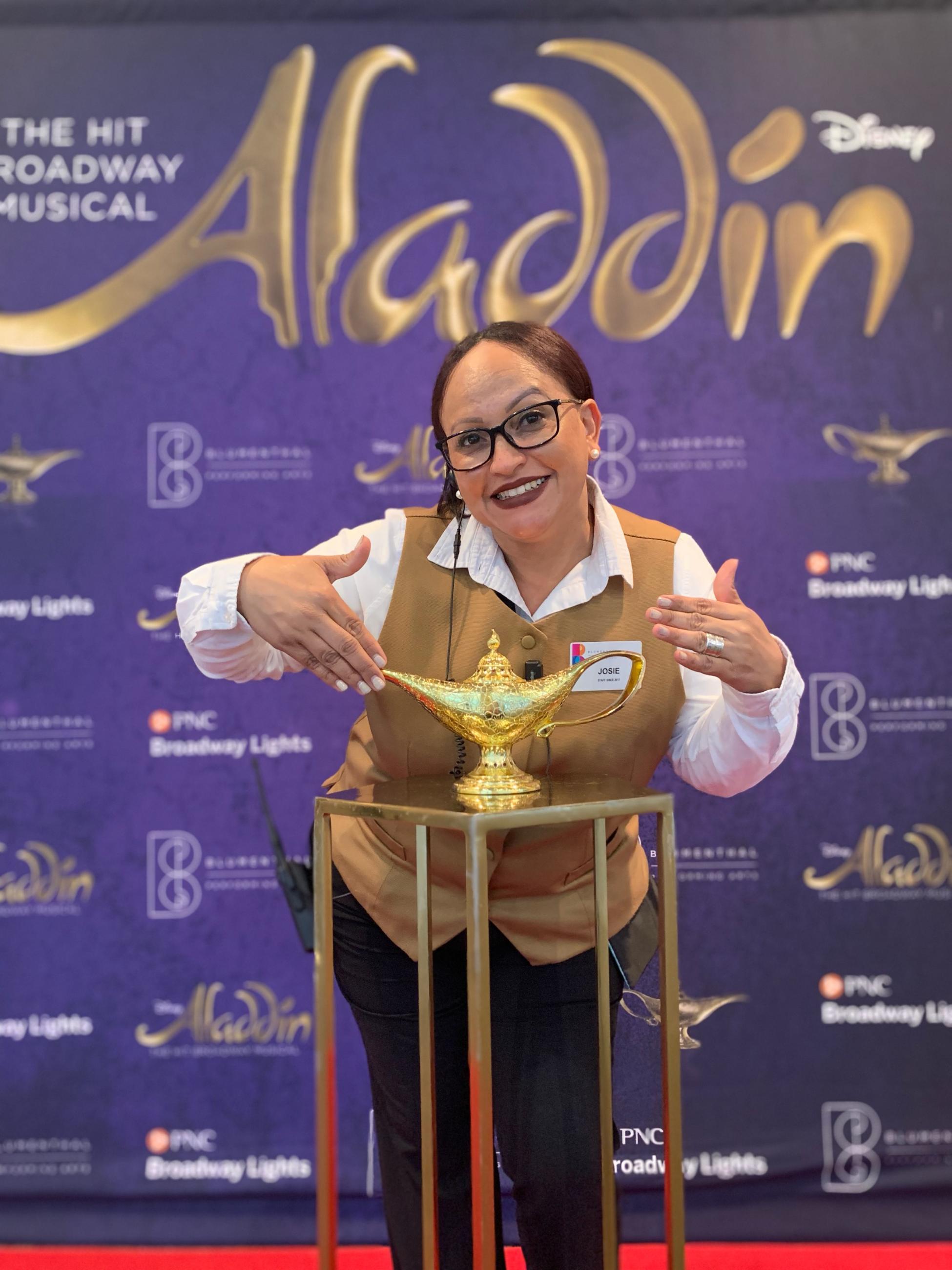 (Peralta ushering at Belk Theater during Aladdin)
The theaters were closed due to the pandemic, but work continued at the airport. She talked with her boss about the current situation and the need to keep team members safe. Peralta mentioned how she and a friend had been thinking of making masks to support hospital staff. Her boss had a different idea: what if Peralta led an effort to make masks for local American Airlines employees?
She got started the very next day, enlisting the help of her friend (who already knew how to make masks) and her brother, who purchased a sewing machine in order to lend a hand. Peralta converted an office into a little make-shift factory and started recruiting others for the project. "It was amazing how many of my agents volunteered to do this," she says.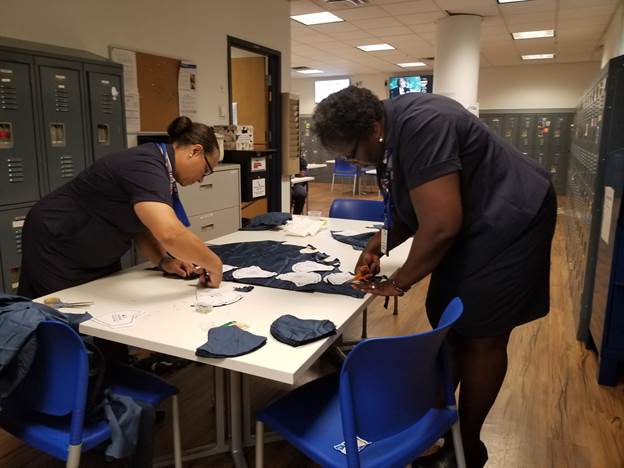 (American Airlines employees making masks)
By day two of the project, five machines had been brought in, some of them now set up in break rooms in the concourse. Peralta organized the volunteers into different teams: there were cutters and sewers, as well as people to iron and bag the masks along with wash and care instructions. Over 60 agents volunteered to help during the five-day project, transforming navy blue and white bed sheets into masks that would match employee uniforms.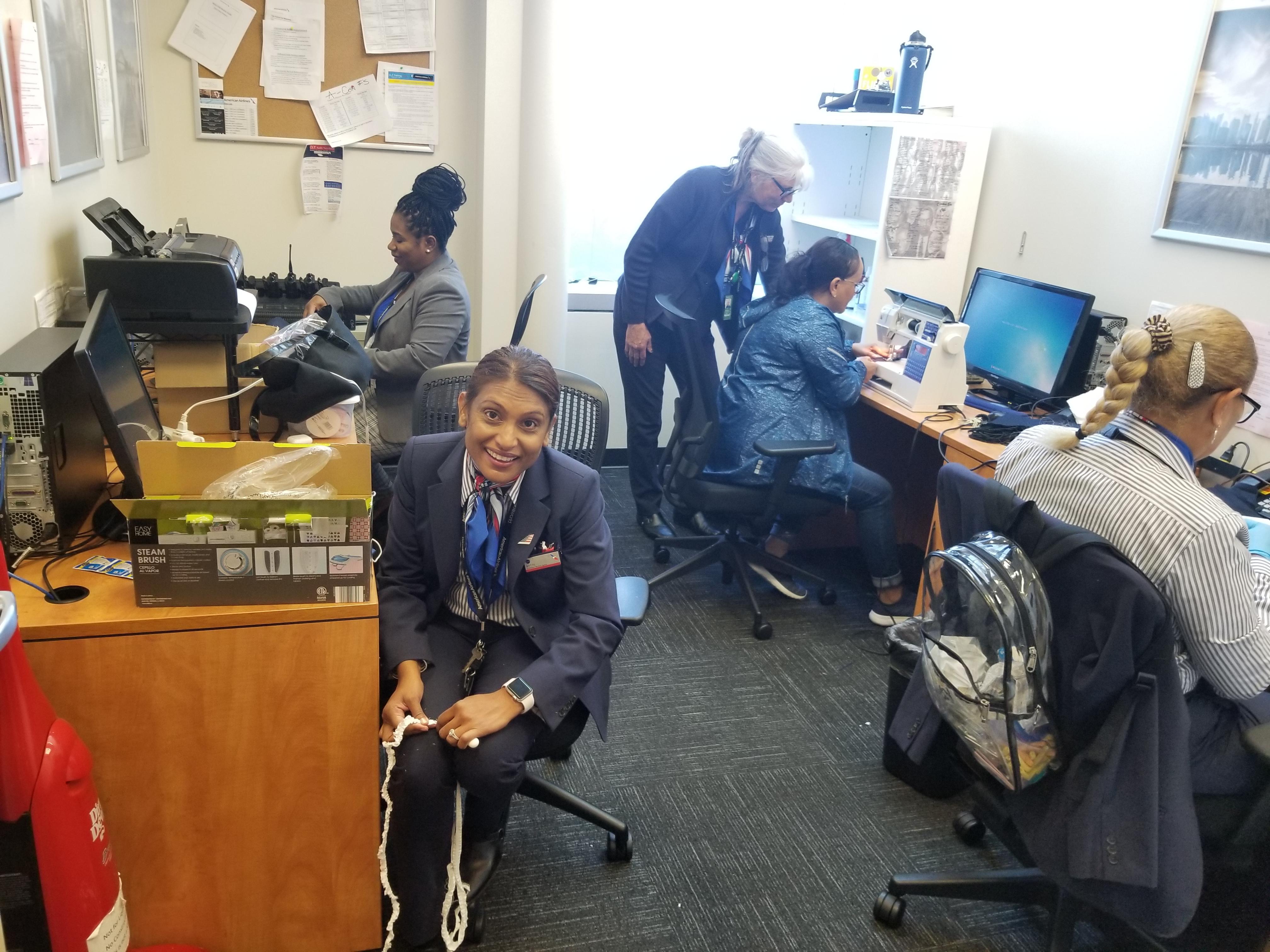 In all, they produced 750 masks to be worn by American Airlines staff and airport vendors.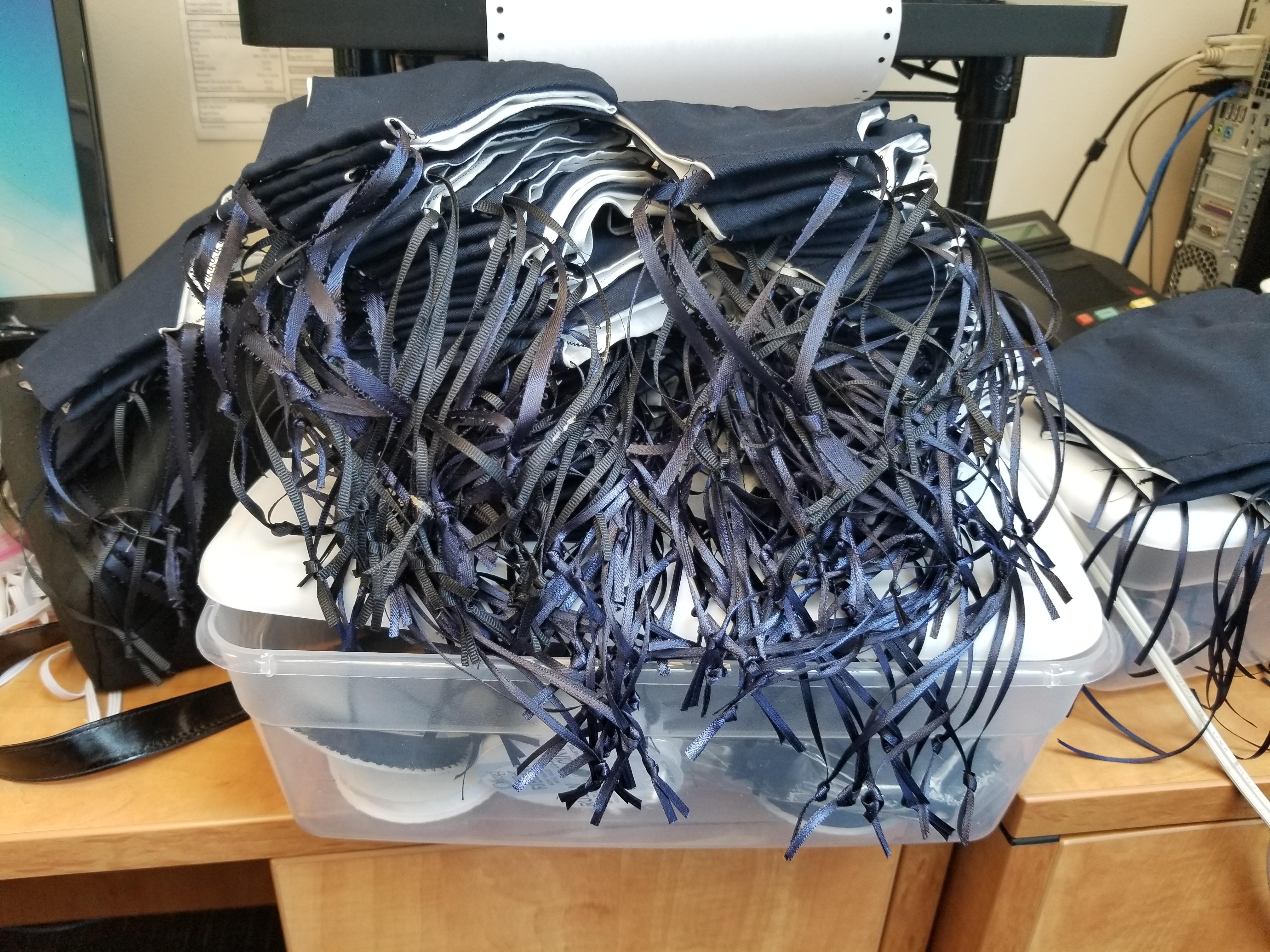 "I never did that before, did you know that?" says Peralta. "That was amazing. I got so much out of this; it was great because I learned how to sew … and I realized it was a great stress relief at the same time. It was very fun."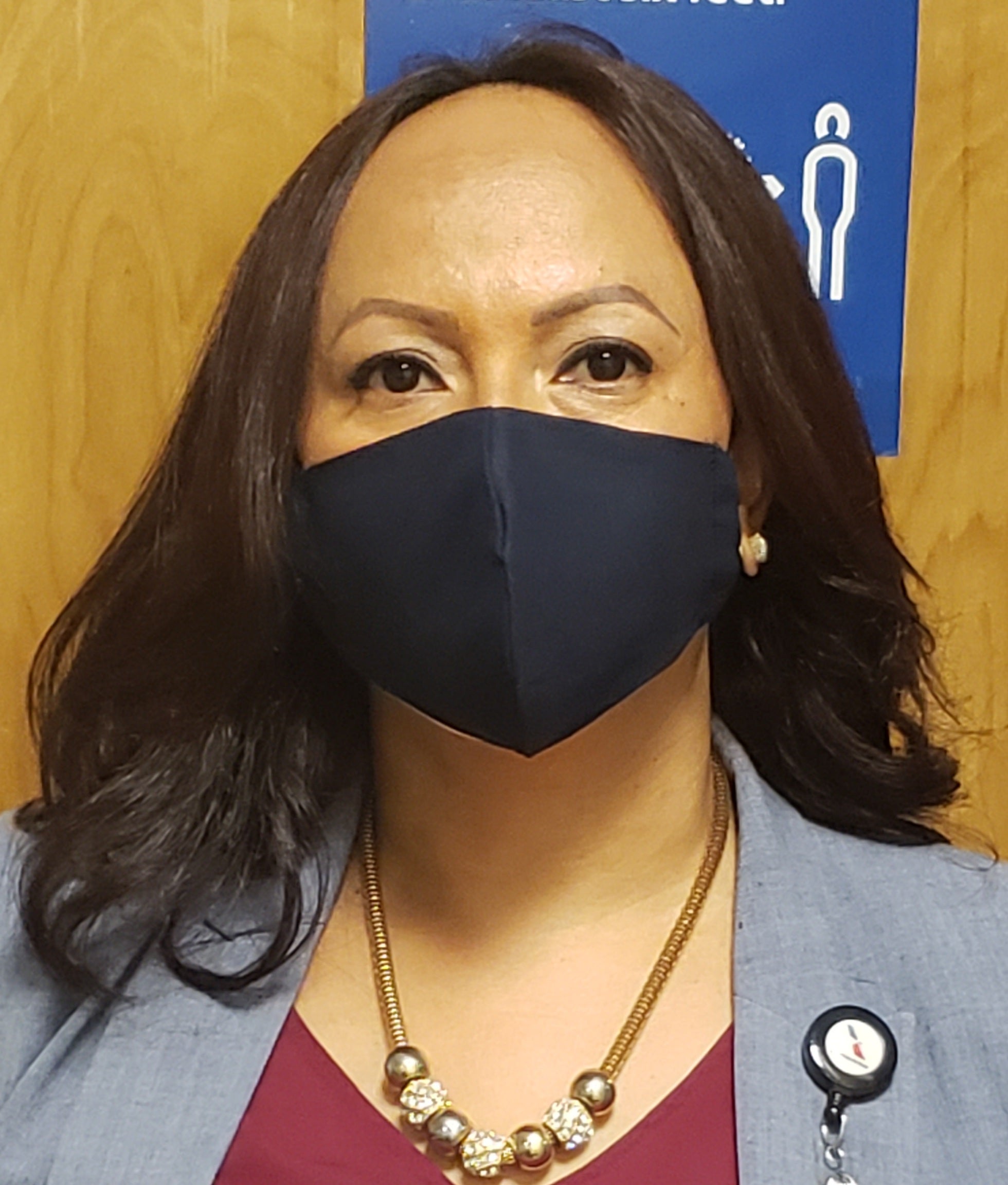 (Peralta wering one of her masks)
For Peralta, it has been hard not being able to work at Blumenthal during the pandemic. She misses her co-workers, the shows and welcoming people to the theater. "... American Airlines is my stress job," she says. "Even though you do deal with people at Blumenthal, it's in a different way. People are happy and, you know, I miss everything about Blumenthal really and I can't wait to go back."