Blumenthal Hosts a Teen Night at Freestyle Love Supreme and School Shows are Back!
This week, Blumenthal Performing Arts will be hosting 47 local community organizations and schools for a special teen night at Freestyle Love Supreme, the show that Lin-Manuel Miranda and his buddies created before turning their sights on In the Heights and Hamilton.
Blumenthal's Education department bought out an entire performance and fully subsidized the cost of tickets so these young people could attend this unique production that fuses hip hop music, improv and comedy.
Some groups will also take part in one of the 15 freestyle rap workshops being offered leading up to the performance, with hands-on activities designed for teens to hone their skills and build their self-confidence.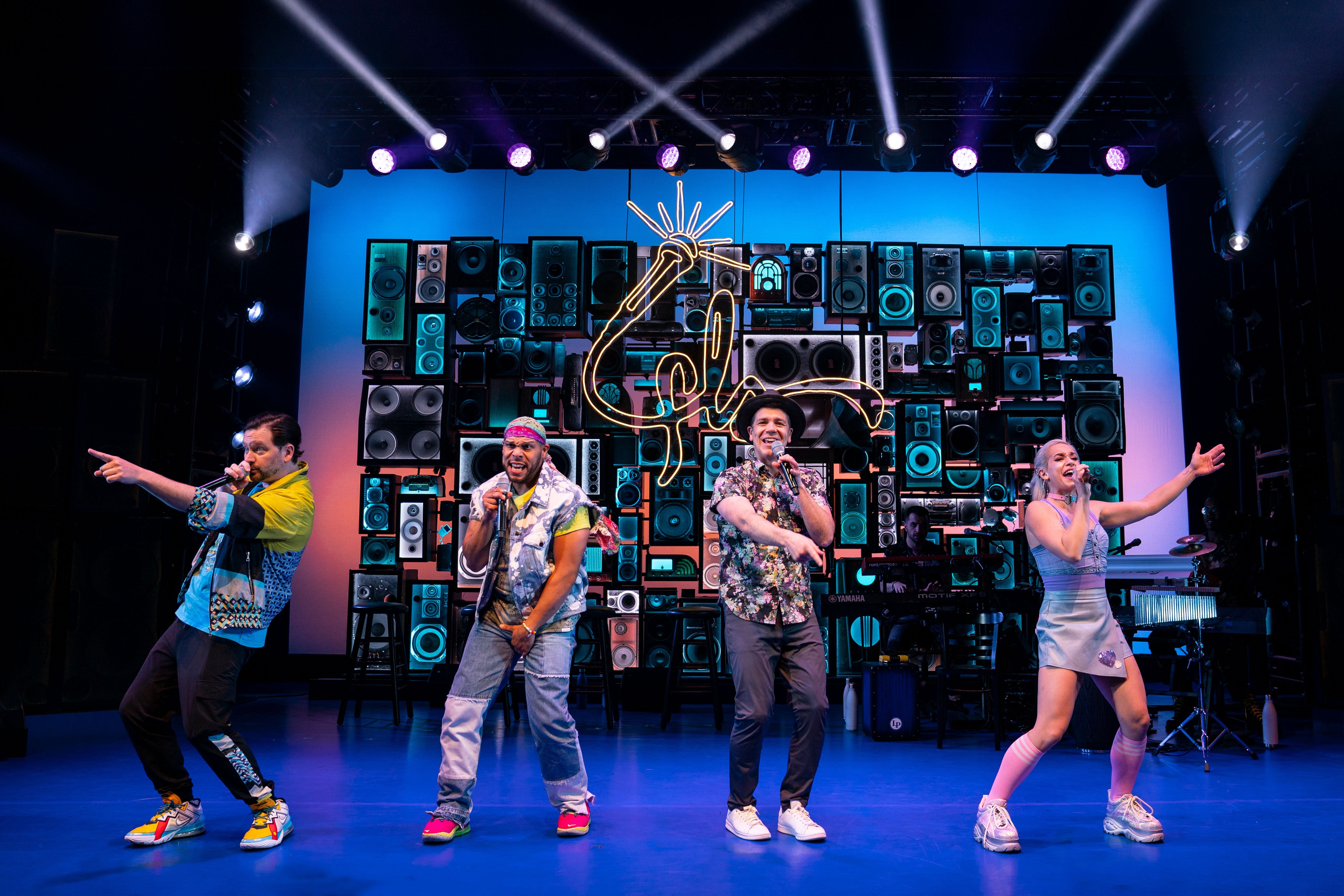 This initiative is just one example of the many opportunities Blumenthal's Education team makes possible for student groups each year.
Another is School Shows! These special, reduced-price performances for K-12 students and their teachers restarted this spring, after a hiatus of nearly two years due to the pandemic. Performances take place during the school day and tickets are available for a fixed rate of $10 per seat.
Schools can also apply for subsidies to help cover transportation and ticket costs.
"We were thrilled that school show offerings were able to return as part of our '21-'22 season," says Micah Hein, Blumenthal's Education Initiatives Manager. "These events were mini-celebrations for our entire staff at BPA as the tremendous energy of these students back in our venues was contagious."
In February and March this year, more than 4,100 students and chaperones from across the region attended productions including Black Violin, Step Afrika! Drumfolk, and BalletX: The Litttle Prince.
(Black Violin School Show at Belk Theater in February)
"Blumenthal offers an amazing opportunity for our school aged students to attend cultural experiences they may not have access to outside of school," says English teacher Jacquie Tinsley, who brought a group from Cabarrus-Kannapolis Early College High School in February to see Black Violin, a grammy-nominated duo that combines classical and hip hop music. "There can be no value placed on bringing these opportunities to our students!"
For many children, School Shows represent the first time they get to see a professional production in an uptown theater. Reservations must be made in advance and tickets are limited. The number of available shows recommended for each grade level varies each season, depending on the specific productions that come to Charlotte.
"School shows allow us to foster and cultivate our next generation of artists and patrons through this arts exposure," Hein says. "We are already beginning to look ahead towards student matinee offerings for 2022-2023 and can't wait to continue to serve local students through this program."
→ For more details, visit the School Shows page at BlumenthalArts.org. Want to be the first in the loop about school shows as they are announced? Sign up here.
→ Know a student who wants to catch Freestyle Love Supreme during its run, May 24 - 29? $25 Student Rush tickets are sold at the Box Office two hours before show time, subject to availability. Click here for full details.
Want to attend with your friends and family? Groups of 10+ receive 10% off, plus one complimentary ticket. Valid on select performances. Student Groups - Learn More