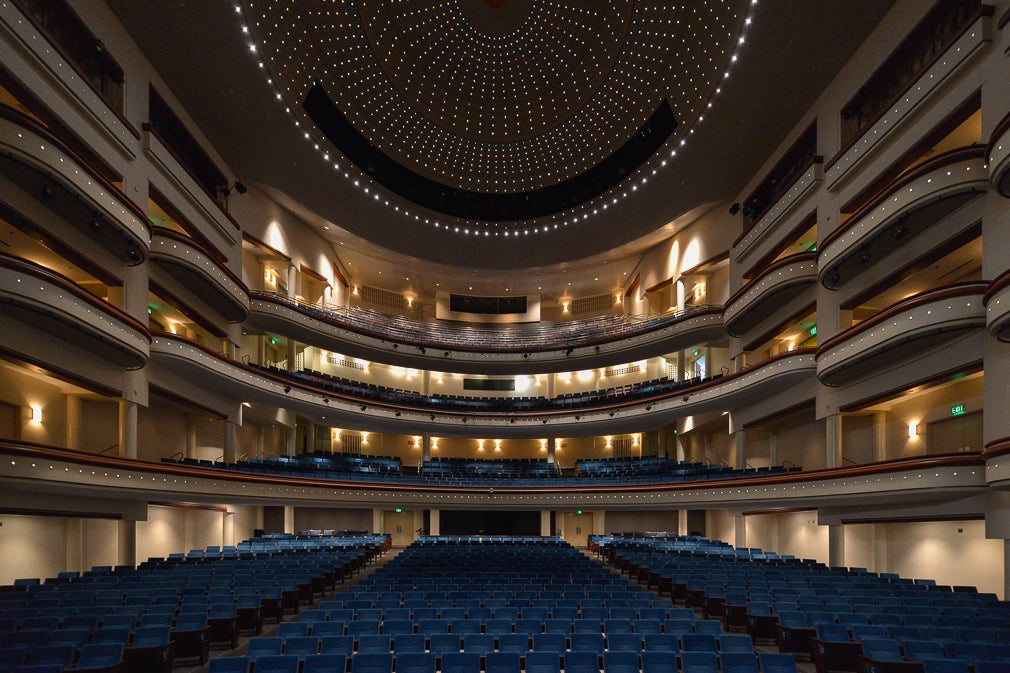 Blumenthal Performing Arts Suspending All Public Events In Its Venues March 14 – April 12
(March 14, 2020) Charlotte, NC - In response to the Executive Order from NC Governor Roy Cooper to suspend all gatherings of 100 or more people, Blumenthal Performing Arts has suspended all public events in its facilities from March 14-April 12, 2020. This includes: Belk Theater, Booth Playhouse and Stage Door Theater at Blumenthal Performing Arts Center; McGlohon Theater and Duke Energy Theater at Spirit Square; and Knight Theater.
Events slated in Blumenthal managed facilities March 14-April 12 have been postponed or cancelled. In addition, Blumenthal's presentation of The Color Purple at Ovens Auditorium has been postponed. For complete list of affected events, visit BlumenthalArts.org/eventalerts.
"The safety of our guests, our volunteers and our staff must always be our primary concern and that is why we are taking this action," said Blumenthal President Tom Gabbard. "We deeply regret the disruptions our community faces as a result of the coronavirus, but hope our action and that of our performing arts peers across the country will be helpful in controlling spread of the virus. We will continue to follow guidance from state and local officials as we move forward and will keep our customers apprised through our websites (Blumenthalarts.org and CarolinaTix.org) email and phone alerts."
Blumenthal is working closely with the events scheduled March 14-April 12 to identify new dates. Rescheduled dates for ticketed events will be provided to current ticket buyers as information becomes available. Ticketholders are encouraged to hold on to existing tickets until new dates are announced. If new dates are not acceptable, buyers will be refunded in full. For complete information, visit BlumenthalArts.org/eventalerts.
Blumenthal's ticketing department, which also serves many other organizations under the CarolinaTix banner, will continue to operate on-line and by phone to assist patrons. The Belk Theater Box Office will be closed March 14-April 12.
Shows scheduled for later dates also will remain on sale through these channels: BlumenthalArts.org; CarolinaTix.org; 704.372.1000.
Because of past experience with weather related event disruptions, Blumenthal has a plan that allows its customer facing operations like ticketing and communications to work from home if necessary. "We have invested in the technology and training to support work-from-home and will be implementing that for many team members. Our goal is to be available to assist customers with their needs even though performances are temporarily suspended," said Gabbard. "Be sure to check our website for information that may help resolve questions since we anticipate call volume may be higher than normal. We thank everyone for their patience and understanding as we navigate through the current situation."
LOCAL MEDIA CONTACT:
Becky Bereiter
(336)508-2146
rbereiter@blumenthalarts.org
###
ABOUT BLUMENTHAL PERFORMING ARTS
Blumenthal Performing Arts serves the Carolinas as a leading cultural, entertainment and education provider. For more information, call (704) 372-1000 or visit BlumenthalArts.org. Blumenthal Performing Arts receives operating support from the Arts & Science Council and North Carolina Arts Council. Blumenthal Performing Arts is also supported by PNC Bank, sponsor of the PNC Broadway Lights.