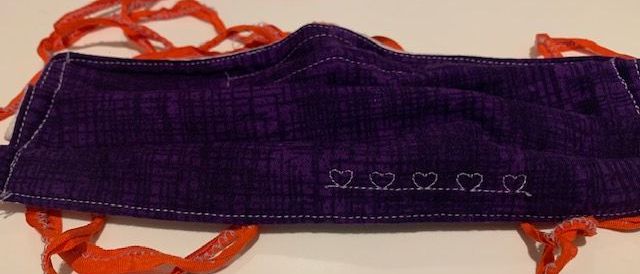 Blumenthal Volunteer Makes Masks with Ingenuity and Love
When Blumenthal Volunteer Usher Cheryl Bruins saw there was a shortage of masks, she decided to get busy sewing. At first she made them for some elderly relatives with health issues. Then word began to spread. Before long, she was sending homemade masks to family and friends all over the country: from North Carolina to Arizona, Maryland, Michigan, Georgia and Florida.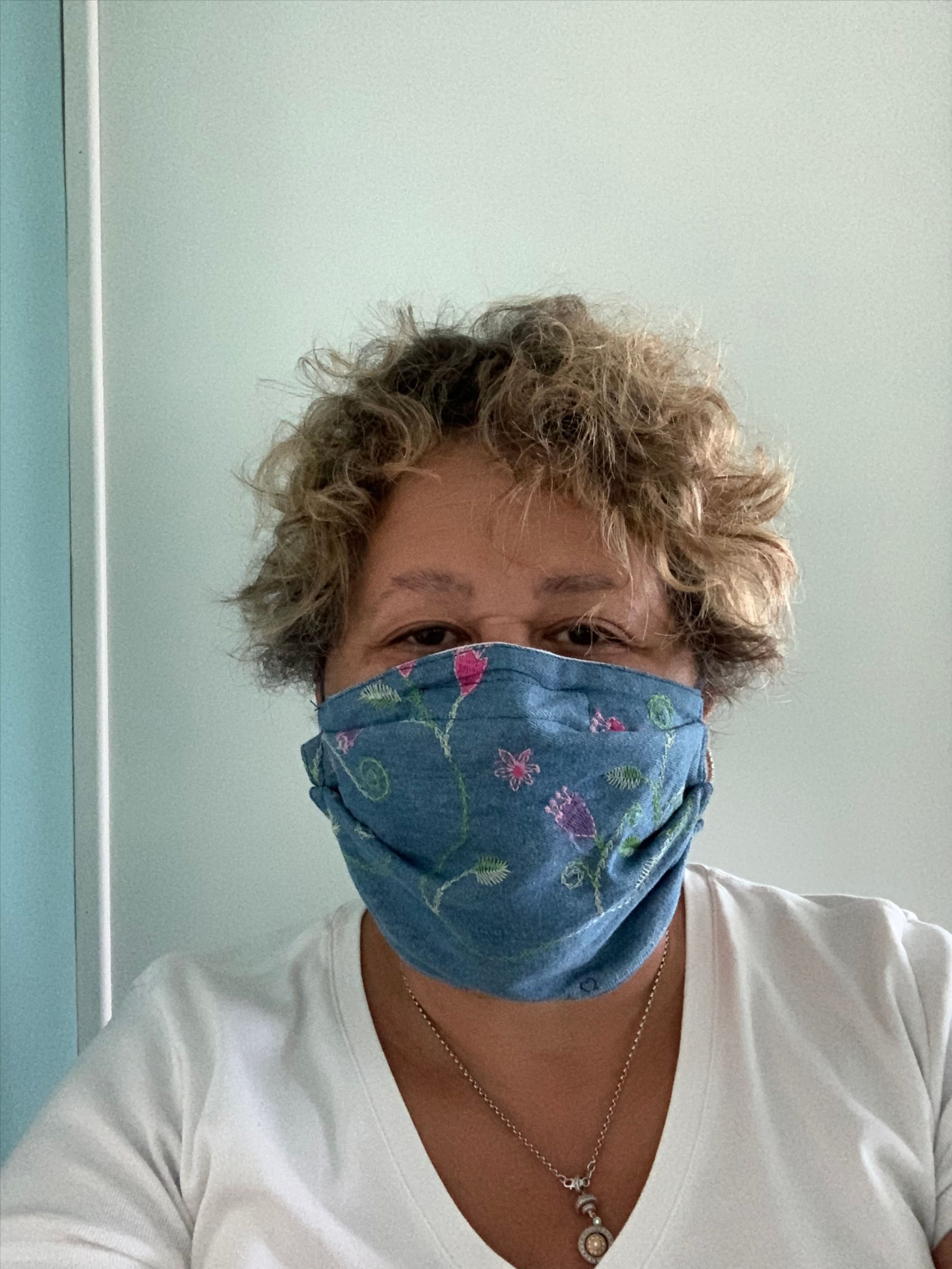 (Volunteer Usher Cheryl Bruins in one of her hand crafted face masks)
Her masks have gone to help medical professionals too, like her step sister—a physician in Durham who works with geriatric patients. She had only been allotted one reusable mask per week by her office. Bruins sent her a few to help out. "The nurses there, when they saw hers, they were very jealous," she says, "so they were very happy when I sent them a whole slew of masks."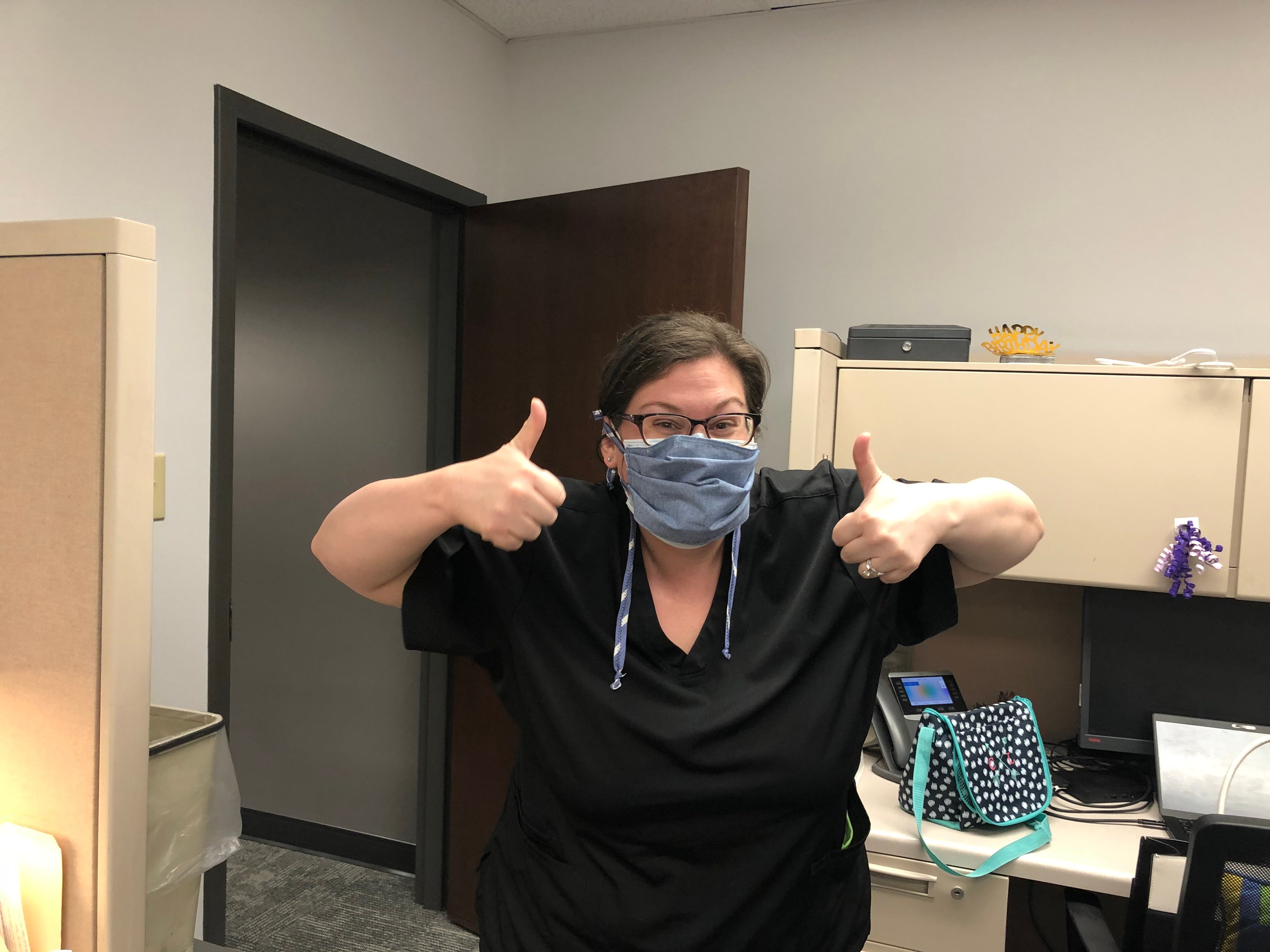 In all, Bruins made 77 masks this spring—with ingenuity and love.
Bruins, who is retired, started volunteering at Blumenthal in 2019 shortly after relocating to the area from Detroit, where she had been a long-time volunteer at the Detroit Opera House. She loves live music and musical theater; it's been hard during the pandemic having to put that part of her life on hold. "I like being around people," she says. "That's kind of the hardest part of all this."
Making masks seemed like a good way to fill her time and use some of the scraps of fabric she had lying around the house. "I was like, 'Hey, why not. I can't do anything else,' recalls Bruins. "At the time there were no masks available. This is what I [could] do to help out because I can sew and I have time."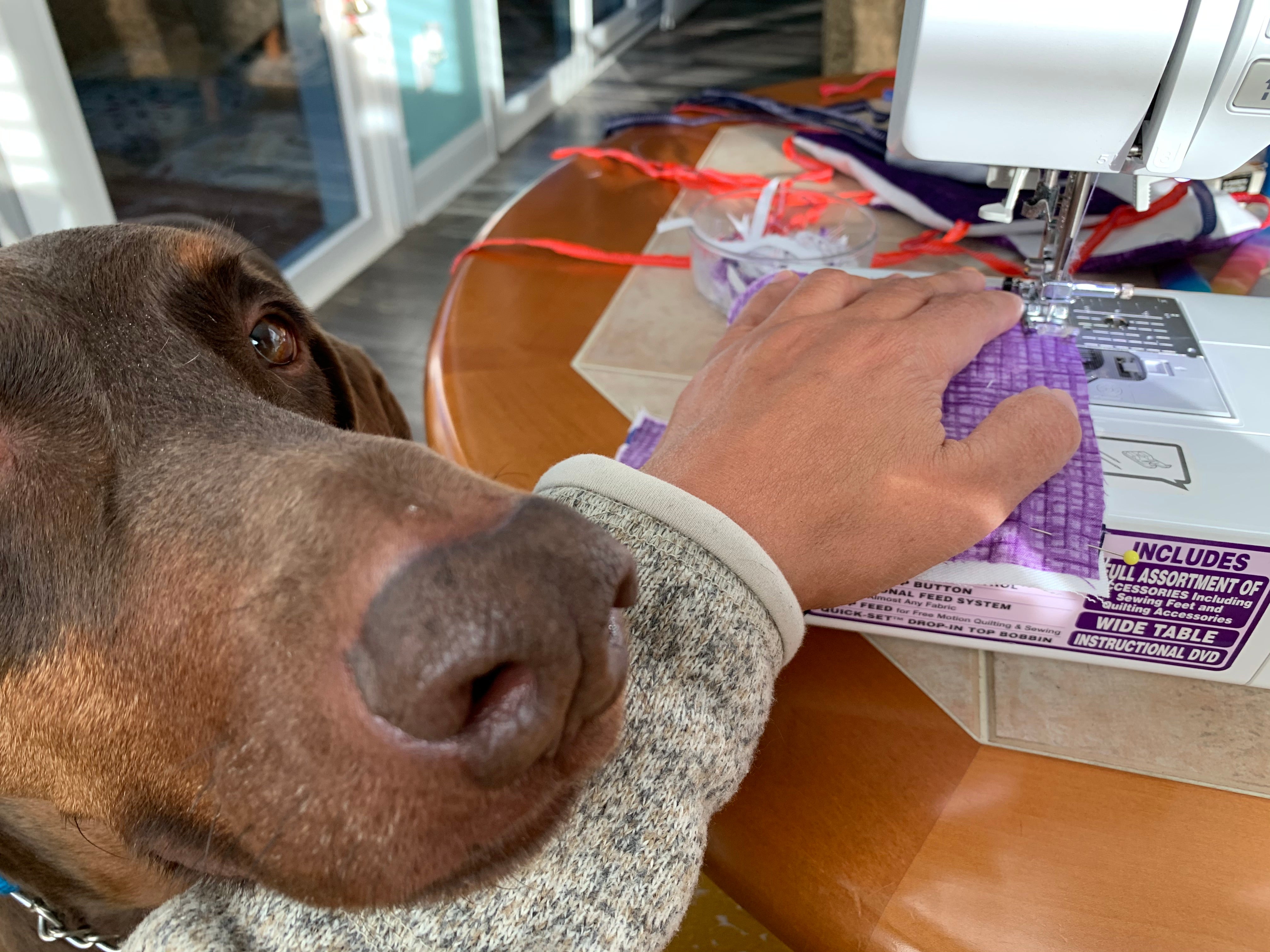 She taught herself how to make them, using a pattern and some videos she found online as a guide. Despite the dozens of masks she sewed, Bruins can't say how long it actually takes to produce one.
With a background in auto manufacturing, she immediately looked for a way to streamline her project and make the masks in batches, just like she would have done when she was building cars and trucks in Detroit. That meant one day she would cut out the fabric, liners and ties for a bunch, and the next day she would sew them. "You don't just do one, you figure out a process," says Bruins.
She has added some modifications too, such as a little interior pocket with a paperclip inside to allow for an adjustable nose piece. She also eventually switched to handmade ties rather than elastic to ensure a better fit, since each person's head size is different.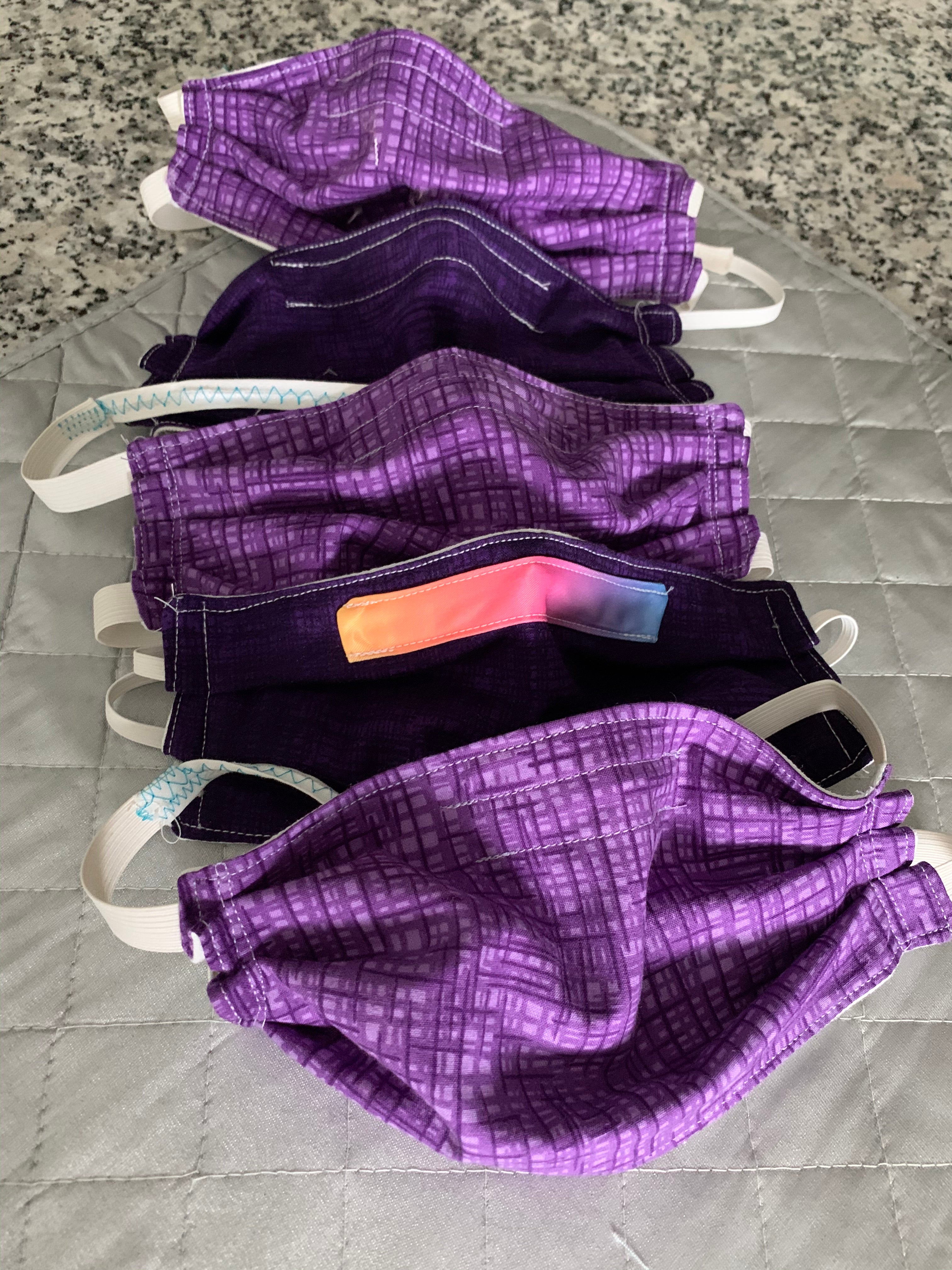 But Bruins' masks are more than feats of engineering, they also come with a very personal touch. The liners, for example, are made from old chef's coats that once belonged to her husband. He passed away 10 years ago. "Especially all my family know that the liner of their mask is made with love," says Bruins.
And for those who don't recognize the fabric, they still can see the love inside them. At the very bottom of each mask, Bruins embroidered five little hearts.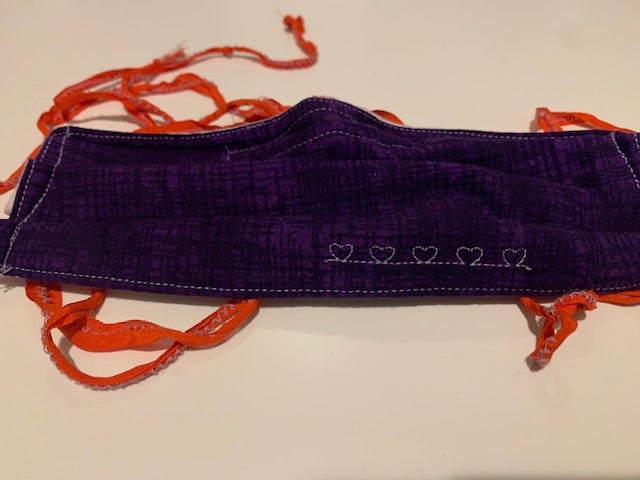 Thank you, Cheryl Bruins, for your big heart and service to our community!