Blumenthal's 2nd Annual Juneteenth Jam: A FREE Community Event Celebrating Freedom for All!
This weekend, Blumenthal Performing Arts is bringing the party outdoors with its 2nd Annual Juneteenth Jam. Enjoy music, dance, food and more as the community comes together June 17th and 18th to celebrate freedom for all.
What is Juneteenth?
Juneteenth celebrates the moment—June 19, 1865—when news of the Emancipation Proclamation finally made its way to the enslaved people in Texas, the last community to learn they were free. It was two months after the Civil War ended and two and a half years after the proclamation had been issued by President Abraham Lincoln.
Long celebrated in African American communities around the country, last year the holiday also became an official federal holiday.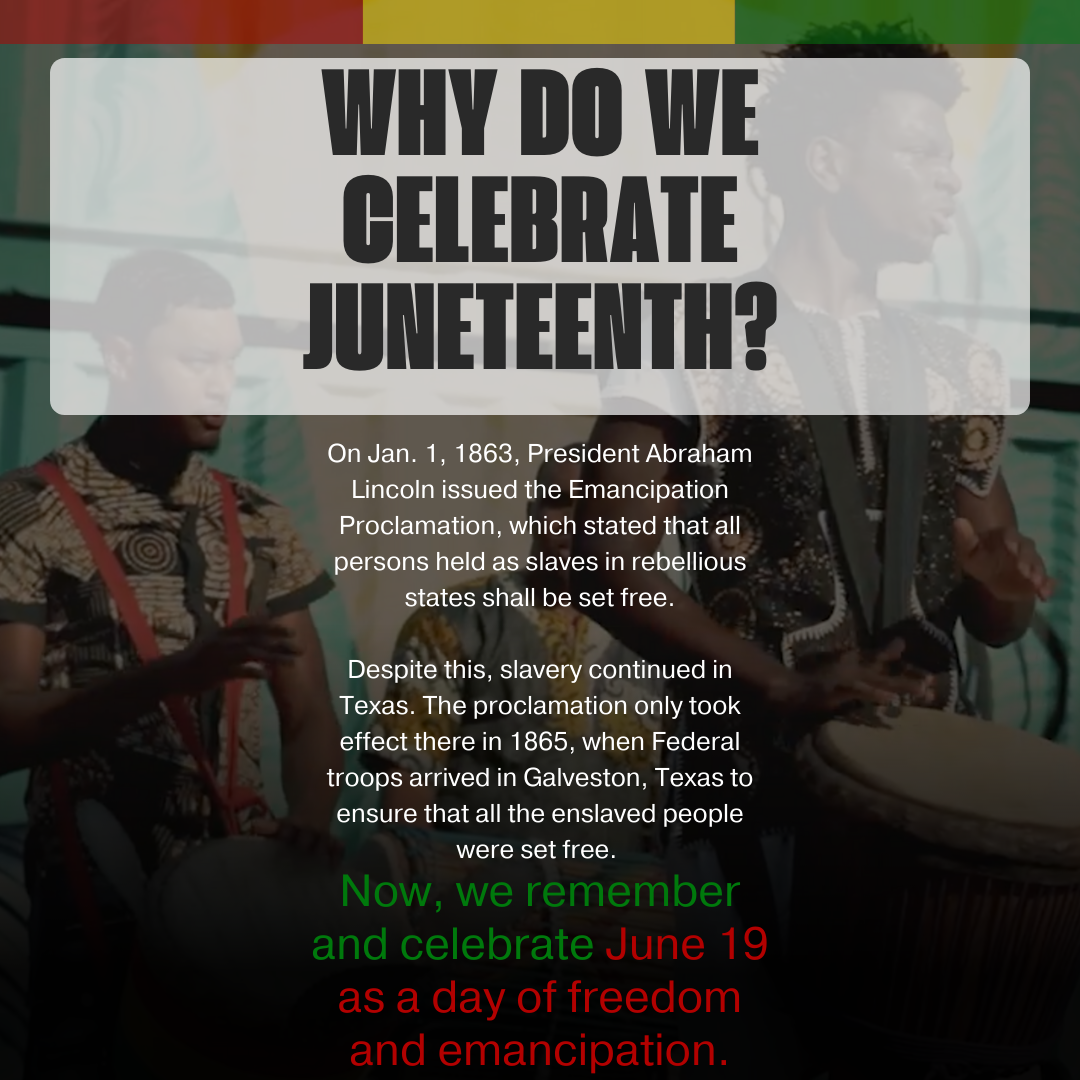 "It's a big deal—it's a big moment in American history," says Ana Ogbueze, Blumenthal's Marketing and Publicity Manager. As a cultural pillar in the community, she says Blumenthal's team thought it was important to help honor the occasion by providing an opportunity to spotlight local talent and bring people together.
Another goal is to welcome and engage the entire community in the celebration—including people who are learning about the holiday for the first time. "As much as we've progressed as a city, a country, a people," she says, "it's the constant reinforcement of that idea that we can celebrate each other even if we're not exactly the same."
What's Happening?
The Juneteenth Jam kicks off Friday, June 17 at 6 pm at Bechtler Museum of Modern Art with Sua Casa, an event focused on African Brazilian art and culture. Co-hosted by Queen City GINGA Project and the North Carolina Brazilian Arts Project, the free programming includes performances and workshops in samba dance and capoeira.
Then the party continues Saturday, June 18 all day long at Victoria Yards (corner of North Tryon Street and 7th street). From 10am - 10pm, there will be live music and entertainment, food and fun for the whole family. Featuring an all new lineup of musicians, visitors can enjoy a broad range of styles including classic R & B, gospel, pop, hip hop, reggae, and Caribbean.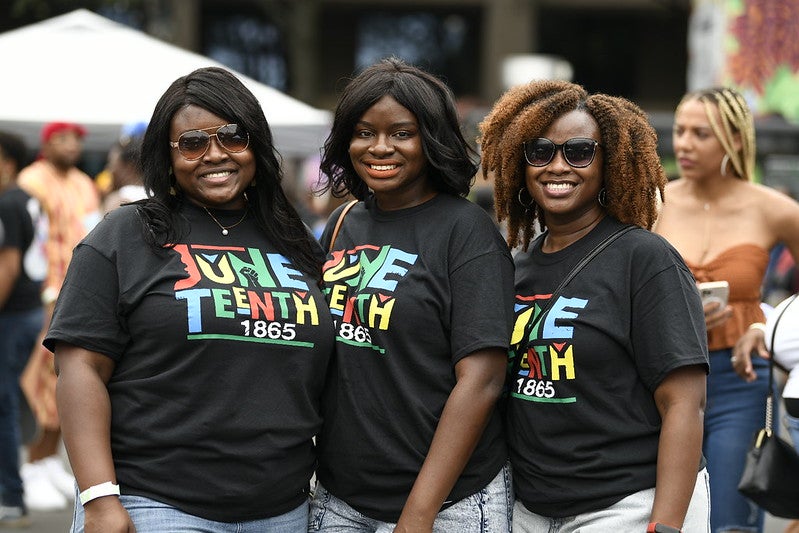 Some artist highlights:
→ Hip hop and reggae from Rawallty.
→ Jazz piano/keyboard from Kobie Keys.
→ Hip hop from Yung Citizen.
→ Poetry from 2019 Individual World Poetry Slam Finalist Cocoa Flo.
→ Big sounds from musician and host of Blumenthal's Acoustic Grace, Jessica Macks.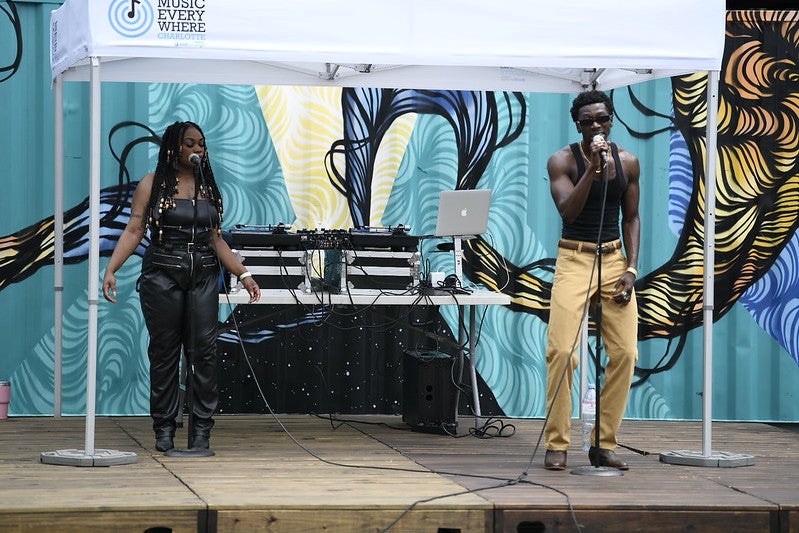 You can also catch three different DJs spinning tunes throughout the day: DJ Steel Wheel, DJ Heff, and superstar DJ Fannie Mae (who's now the official DJ of Charlotte FC!).
**On Sunday, June 19 at 2:30pm, Blumenthal's neighbor—the Mint Museum Uptown—will be dedicating two new works commemorating Juneteenth by North Carolina artist Nellie Ashford. This event, which includes art, culture and Southern desserts, is free but requires pre-registration. Use this link to sign up!**
Looking ahead
Organizers say the goal is for the Juneteenth celebration, which welcomed about 1,000 guests last year, to continue growing. Plans are in the works for a possible community parade to be added to next year's festivities. The hope is to connect and strengthen collaborations with other local cultural organizations and the creative community as a partner, not an interloper.
"We definitely want to be integrated and a part of the help, a part of the implementation and not trying to do something to outshine someone else," says Bluz Rogers, Blumenthal's Director of Creative Engagement. "… We want to be a part of the celebration but want to make sure the focus is on those who are also, and have been, doing the work."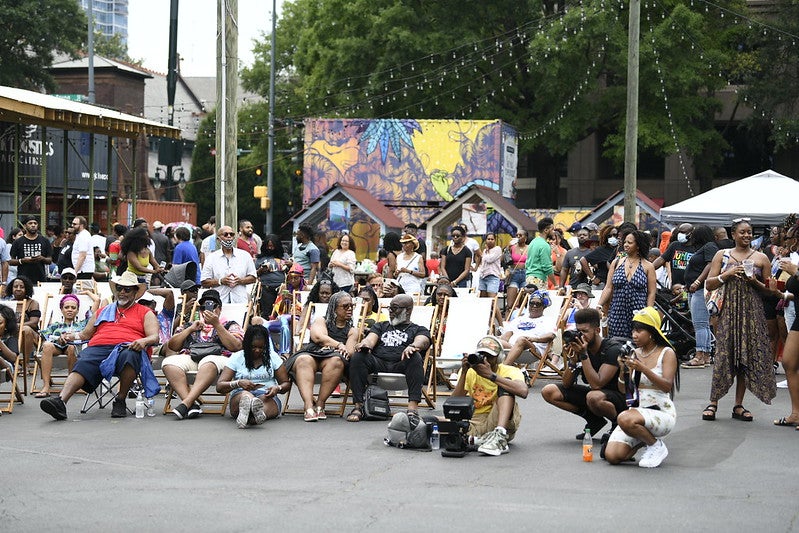 There are many celebrations that take place around the city, Rogers says, like the annual event hosted by House of Africa, an African art gallery and gift shop, located in the Thomas Street neighborhood, which has been hosting a block party celebration for Juneteenth for more than 20 years. Rogers says the goal is to provide an additional outlet for groups like this to expand their footprint in the community.
"That way some folks can still celebrate in their neighborhoods but also have this opportunity to present uptown, present something as a part of the block party that represents where you are from but also part of this bigger celebration of the day."
Rogers says what Blumenthal strives to do is bigger than simply bringing Broadway shows to Charlotte. It's about connecting with the community, creative artists and supporting the creative economy "so that we can reach beyond Juneteenth and… really extend who we are and what we do."
Click here for more details on this year's Juneteenth Jam!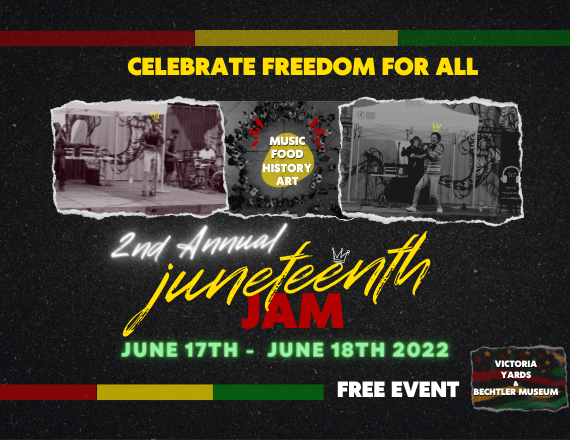 A joyous celebration marking the day freedom was realized for all enslaved people of the United States.
A joyous celebration marking the day freedom was realized for all enslaved people of the United States.