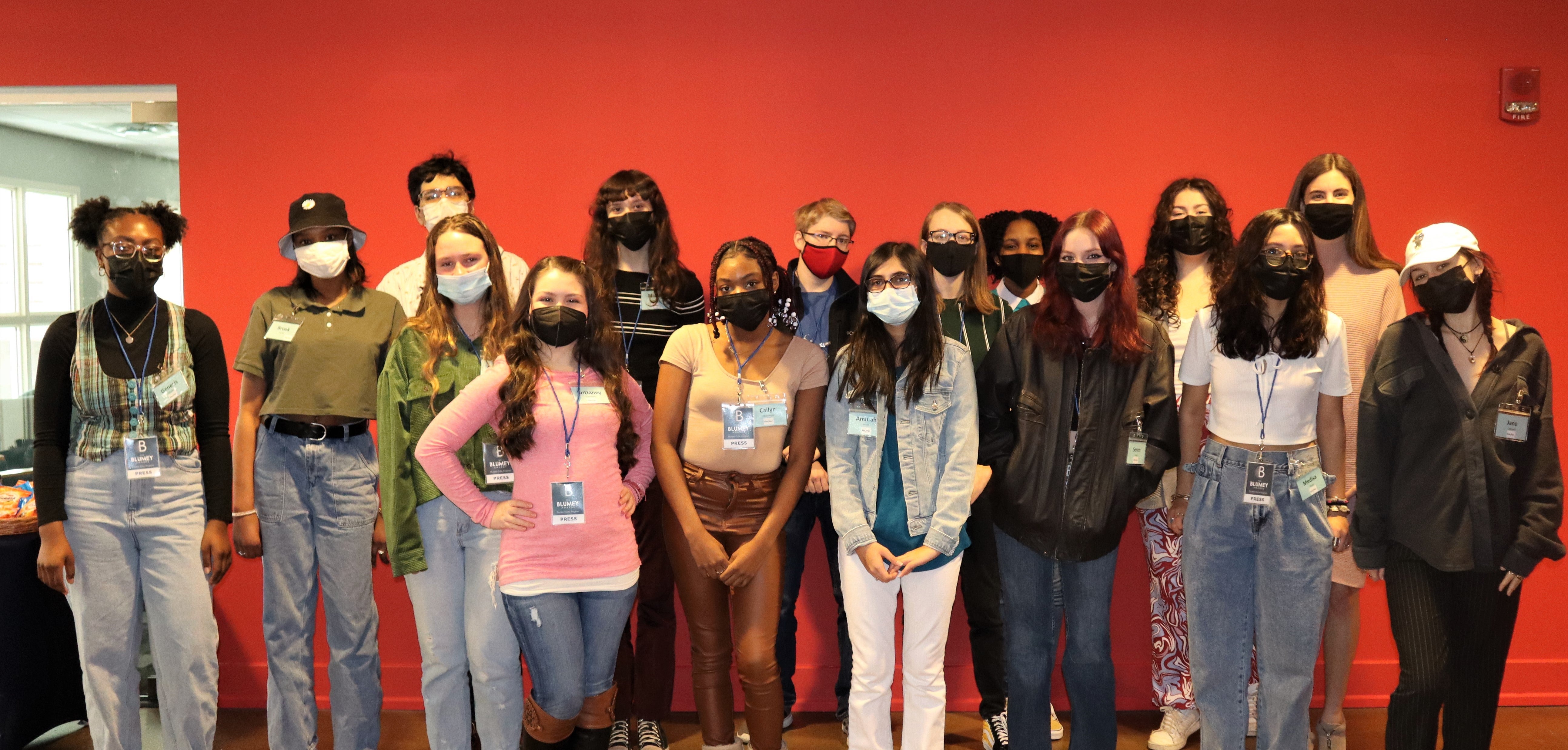 Blumey Awards Celebrates Return of Student Critic Program
As the Blumey Awards ceremony returns in person for the first time in two years, much of the focus has been on student performers. But there's a whole cohort of students who have participated this spring without ever stepping on stage.
The Blumey Awards Student Critic Program officially relaunched this year. It's been in hibernation since 2020 due to the coronavirus pandemic. The program provides a unique hands-on experience for students with an interest in topics like arts journalism, marketing and film.
"The student critic program spotlights the importance of non-performance disciplines in the arts," says Tommy Prudenti, Blumenthal's Education Special Programs Manager. "... I think being able to bring students into that process is really special."
The program came back in a big way too. With 16 participants, it was the largest group of student critics since the initiative began in 2013. This year's competition also incorporated new media for the first time.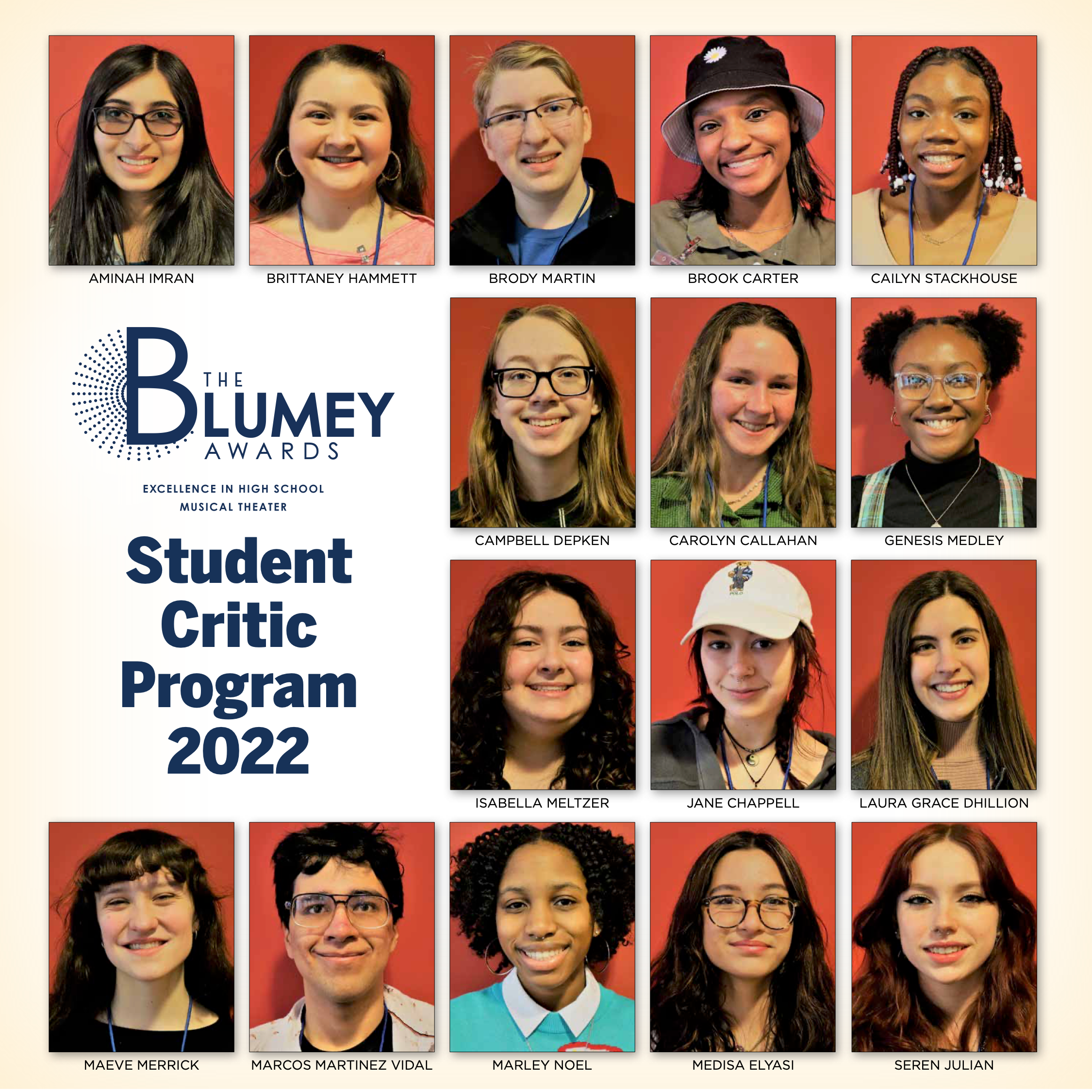 To be considered for the program, students submitted an application in January. Those selected attended a half-day workshop to learn about best practices in theater criticism, for both traditional and new media. They also got tips on how to create engaging content for different types of audiences, technical advice on using cameras, lighting and editing to their advantage, and encouragement to find their own authentic voice.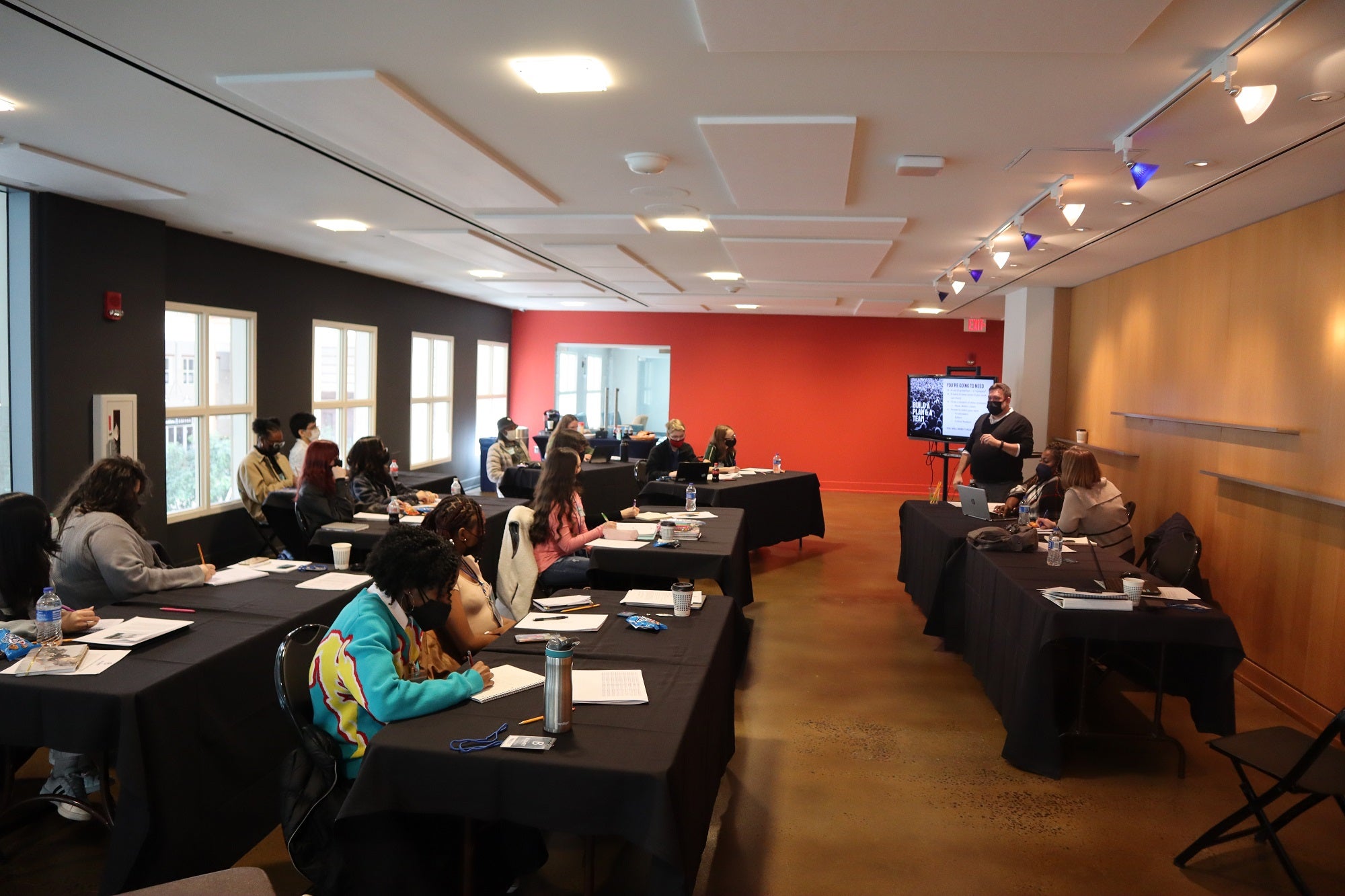 Student critics then were assigned three different high school productions in the region to critique: two of their submissions were written and a third incorporated new media.
For this latter category, students created everything from podcasts and vlogs (video blogs) to TikTok videos and more.
"The enthusiasm and the creativity after the program sat dormant for two years was really refreshing to see," Prudenti says. "Especially the work they did on curating the new media pieces because they really didn't have a lot of time to put that together."
The adjudication process was also formalized this year, with a rubric system that corresponded with other components of the Blumey Awards. "We poured a lot of time and energy into making sure the adjudication for the Blumeys was very strategic and we felt we should do the same thing for (these) student nominees," Prudenti says.
(Full disclosure: I helped lead the workshop and adjudicate the competition along with Tim Miner, co-founder of Charlotte is Creative, and award-winning veteran news anchor Brigida Mack. I can vouch for the high quality of critiques we reviewed! They really were outstanding.)
This year's finalists for the Blumey Awards Student Critic Program include
Brody Martin – Central Academy of Technology & Arts

Izzy Meltzer – Northwest School of the Arts

Maeve Merrick – East Mecklenburg High School
The winner will be announced at the 2022 Blumey Awards Ceremony on May 29.
EXTRA! EXTRA!
In addition, student critic Izzy Meltzer is also in the running for a chance to serve as one of two student reporters who will broadcast live from The National High School Musical Theater Awards® (a.k.a., The Jimmy Awards®) in New York City on June 27. She is among the seven finalists from across the country vying for this incredible opportunity. Nominees are selected in part by the amount of social media support they receive.
Click here to watch, like, share and comment on her video, and check out the other candidates too!