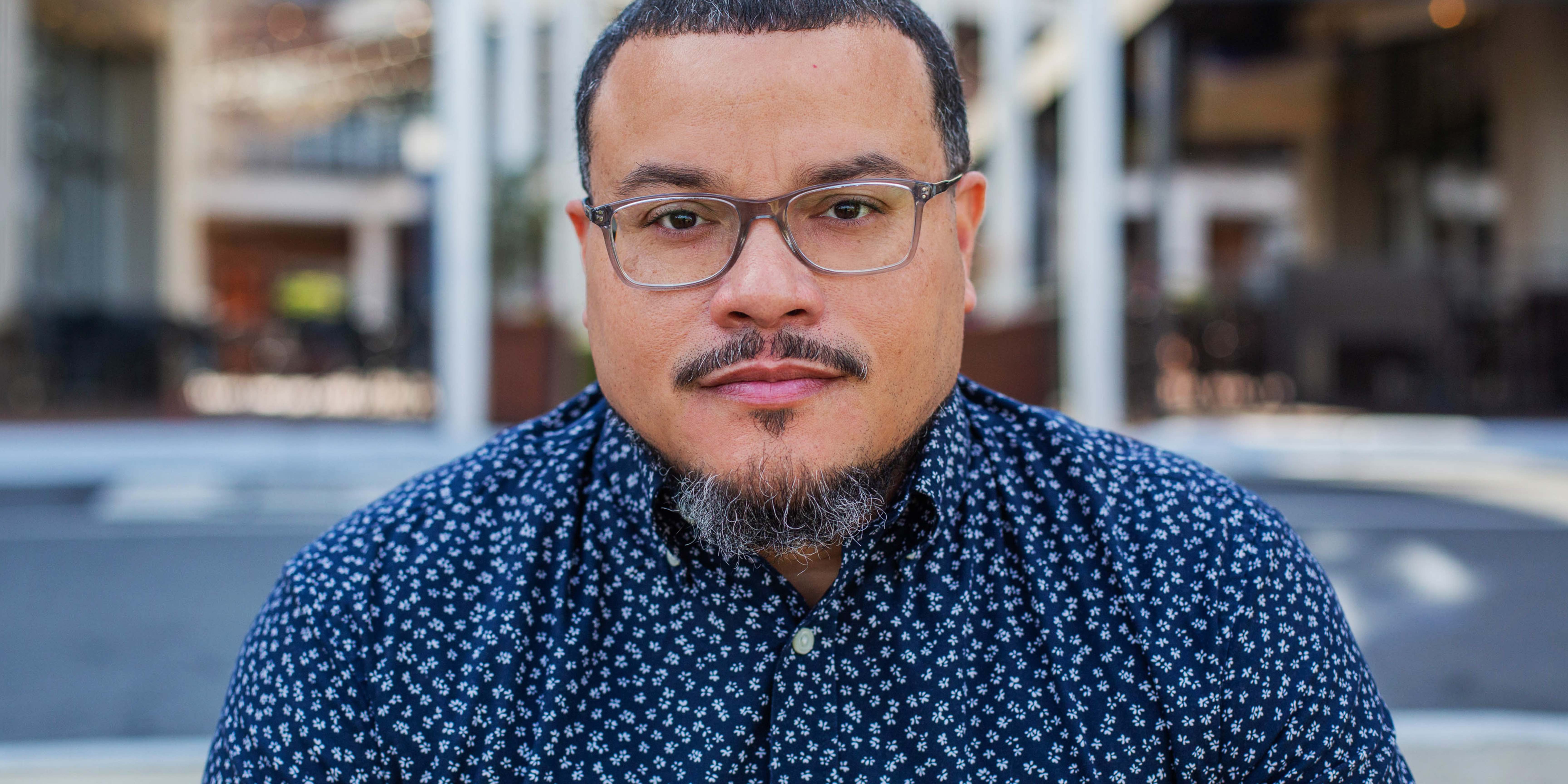 Catching up with Charlotte's First Poet Laureate, a New Poetry Fellowship and more!
The art of poetry is thriving in Charlotte and Junious "Jay" Ward, Charlotte's first-ever Poet Laureate, has played a big role in making that happen.
Ward, who was a member of SlamCharlotte's National Poetry Slam championship team in 2018 and crowned an Individual World Poetry Slam champion in 2019, began his two-year term as the city's Poet Laureate in April.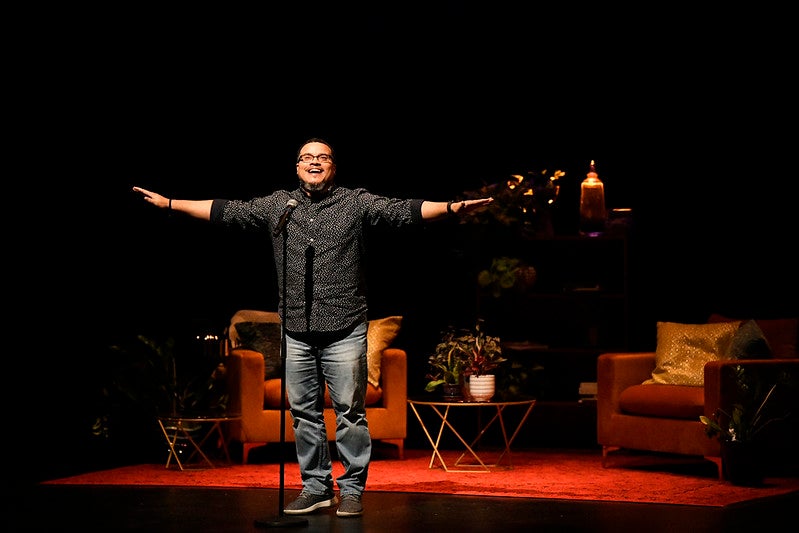 (Jay Ward performing at Let the Laureate Tell It in April 2022 where he was named Charlotte's inaugural Poet Laureate.)
It's already been jam-packed with activity: from crafting commissioned poems and forging innovative partnerships, to developing new opportunities for a diverse spectrum of community members to experience poetry and develop their own skills in creative writing.
But Ward is quick to point out that he is only one of many poets and organizations working to expand the footprint of poetry in Charlotte. He sees a big part of his new role as amplifying the work of others and facilitating collaborations that can open up even more possibilities.
We caught up with Ward to talk about his new role, his longtime relationship with Blumenthal Performing Arts, and announce some upcoming opportunities for local poets, including a new year-long fellowship for an emerging poet in 2023 (applications are due December 15—more details below!)
On Being Charlotte's Inaugural Poet Laureate
For Ward, his new role has been full of emotion. "It's exciting and scary and all those things," says Ward, who was selected from a group of five finalists by a committee of city staff and arts leaders. His appointment was officially announced at "Let the Laureate Tell It," a special event hosted last April by Blumenthal that brought together nine poet laureates from across the country for an evening of performances.
Becoming Charlotte's Poet Laureate, Ward says, has made him feel more empowered to reach out to local leaders and a greater sense of responsibility to accomplish things. Over his term, he hopes to raise the profile of poetry and make it better for everyone. That includes bridging what he calls a "perceived gap" between performance poets and literary poets, helping emerging poets who want to grow and expand their work, and creating opportunities for new audiences to experience poetry.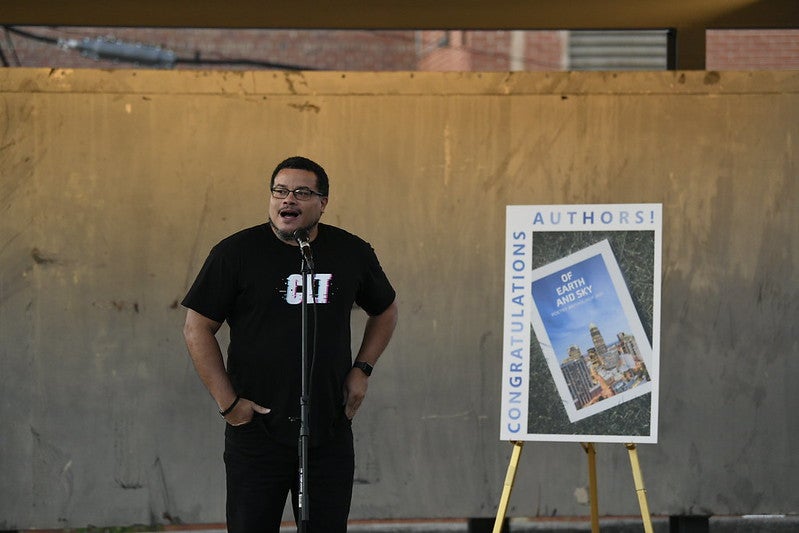 He's already on track with many of these goals. Among his 2022 accomplishments, he established a full scholarship—with support from Charlotte is Creative—for a local writer of color to attend the 10th annual The Watering Hole Winter Retreat. He just announced the recipient, poet Honora Ankong, who will attend that event in late December.
Ward also worked with the Mecklenburg County Detention Center to develop what he describes as "a robust creative writing program" to be facilitated by Shane Manier of Guerilla Poets, along with a music program, facilitated by musician Omega Sparx
Recently, Ward brought in world renowned spoken word and literary poet, Paul Tran, to work with young writers at Time Out Youth, a supportive community space for LGBTQ+ teens and their allies. The project was possible thanks to collaborations with Goodyear Arts, CharlotteLit, BreatheINK, Guerilla Poets and Blumenthal.
Connections with Blumenthal
Ward says he has had a long and positive relationship with Blumenthal and the recent Paul Tran residency is just one piece of that. "They are very willing and eager to do things that are of benefit to the community so I really appreciate that," he says.
He has experienced that support first hand as a member of SlamCharlotte, the city's three-time national championship-winning slam poetry team, and as a program director for BreatheINK, an organization dedicated to nurturing youth poets. Blumenthal has provided financial and in kind assistance to both programs for years.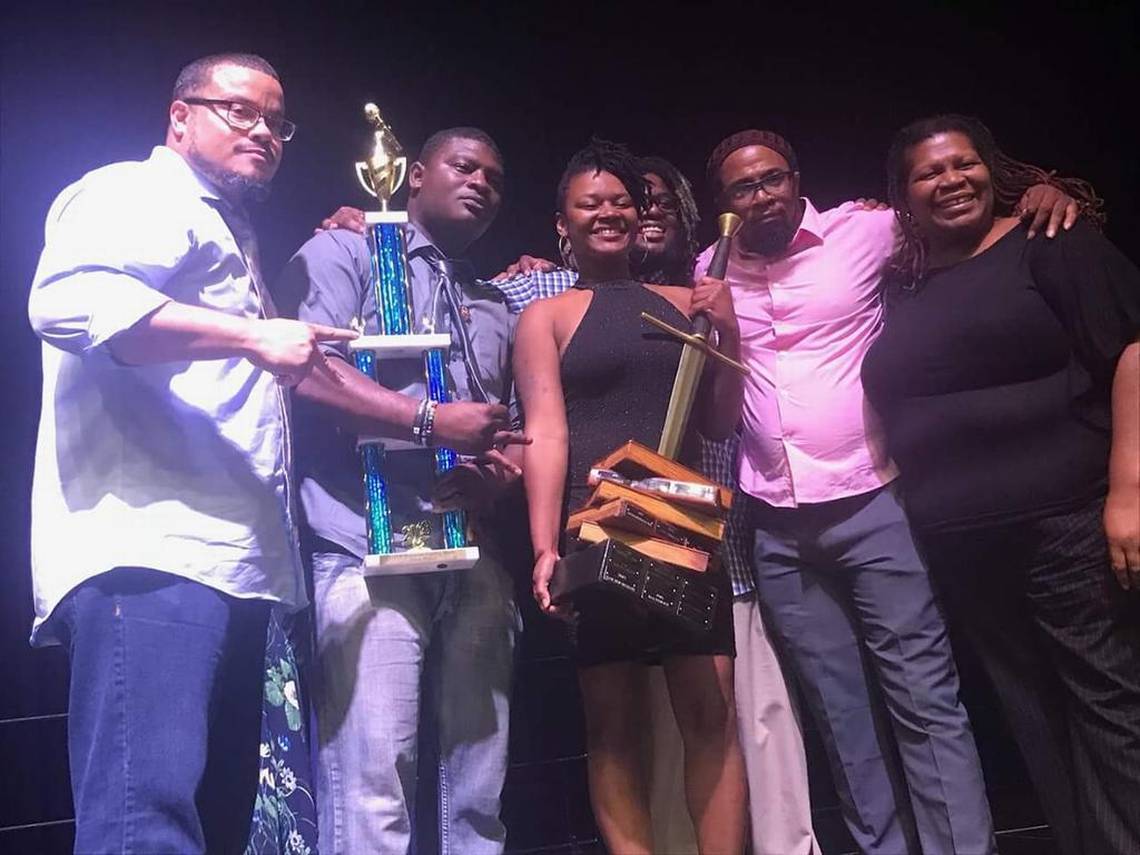 (Jay Ward, far left, celebrates with fellow members of SlamCharlotte, which won the National Poetry Slam Championship in Chicago in 2018.)
Ward served on the team of Project Leaders and Poetry Curators behind the Charlotte version of "Of Earth and Sky," too. The community-wide initiative produced by Blumenthal in fall 2021 (and based on the creation of international artist Luke Jerram) placed dozens of engaging poetry installations around uptown and included an anthology featuring a poem by every local poet who submitted to the project.
"That was amazing to really be able to connect with the community, to see the poems as they were being formed but also see them as they came in," Ward says. "And then to walk the streets and be able to see the words."
Ward says Blumenthal's Director of Creative Engagement Boris "Bluz" Rogers played a key role in advocating for the establishment of a citywide Poet Laureate position, too, something he lobbied for during nearly two years.
"That's really important because Bluz is a person that easily could have, and maybe should have, been the first Poet Laureate here," Ward says. "… he's fulfilled that role, without the position title, for so long. And I think that's a lesson for all the poets here that the title might give you the boldness to act in a certain way. But in reality there's so much change and so much that everybody's already—and that they can continue [doing]—regardless of what title goes with it."
New Opportunities for Charlotte-area poets
Ward has big plans for 2023. Here are some of the opportunities coming up this winter and beyond.
2023 Charlotte GoodLit Poetry Fellowship (Applications due Dec 15, 2022)
This opportunity for an emerging poet (age 18+) includes a year-long membership to Charlotte Lit, a free month of private studio space at Goodyear Arts, a six-week workshop with the Poet Laureate, poetry feedback from West Trade Review and more. For full details and application, go to: jwardpoetry.com/2023-goodlit-fellowship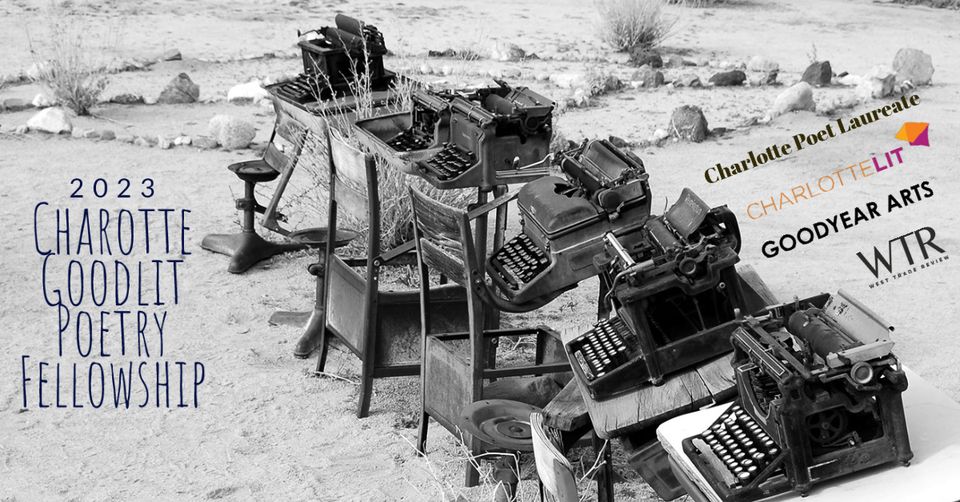 Laureate Workshop Series - Beginning January 14 and continuing through September (with support from ASC)
Workshops will be held monthly (dates vary) at University City Regional Library from 1 - 3pm, facilitated by local poets.
Poet Laureate Office Hours
Beginning January 14 and continuing through September
Writers are invited to drop-in to discuss poems, manuscripts, publication, performance, etc, with the Charlotte Poet Laureate. Held monthly (dates vary) at University City Regional Library from 3 - 5pm.
The Black Charlotte exhibit - February 1, 2023 at Harvey B. Gantt Center for African-American Arts + Culture (with support from ASC)
Fifteen of Charlotte's best known poets will kick off Black History Month by premiering new poems, written to highlight events, people and neighborhoods drawn from the city's own rich Black history.
Ward's new book, "Composition," his first full length collection (published by Button Poetry), will be released in early February!
You can pre-order it now at buttonpoetry.com/product/composition/ .
Follow Charlotte's Poet Laureate on Instagram --> @jward2030