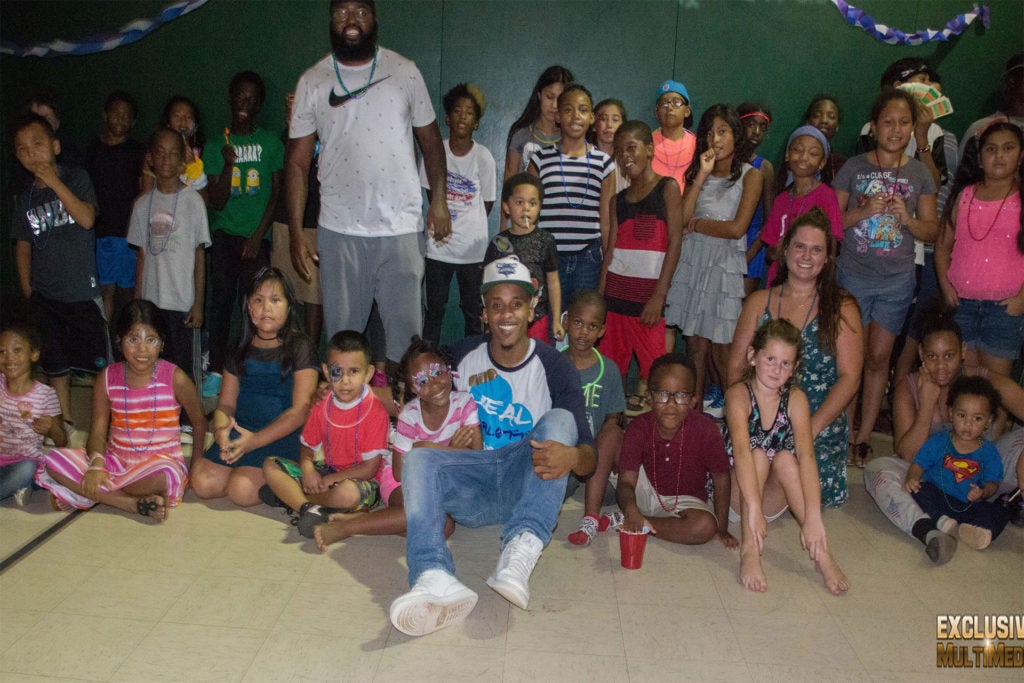 CREATING OPPORTUNITIES: Heal Charlotte Youth Camp participants head to THE LION KING
Every day Blumenthal partners with other area organizations to expand access to arts' experiences that entertain, inspire, and educate. These partner organizations serve the diverse needs of our community in many ways and Blumenthal is proud to support their efforts. Here's a look at one of those groups making a difference in Charlotte.
Heal Charlotte Youth Camp
From a sparsely decorated community room in the Orchard Trace condominium complex, just Northeast of Uptown Charlotte, Greg Jackson and his team are making big things happen. They are improving the lives of local kids and bringing hope to the community through Heal Charlotte Youth Camp, an after school program for kids, ages 5 - 13. The organization also runs a summer camp to keep kids active during the school break. The program provides a variety of activities and mentoring at no cost to participating families. It also engages area high school students, who serve as Junior Coaches.
The after school program launched in February 2017, in response to the Keith Lamont Scott shooting and the subsequent protests that rocked the city that prior fall. Jackson wanted to proactively deal with problems of inequity in Charlotte and to improve quality of life in the Hidden Valley neighborhood. The organization focuses on developing relationships and dialogue between urban youth and the community—including elected leaders and the Charlotte Mecklenburg Police Department.
"[We] take pride in being like a Baby Y," says Jackson.
Each week is full of themed activities, such as: Art Day, CMPD Engagement Day, Karate Day, Sports Day, and Game Night. Local experts volunteer to lead these activities. Donations help cover the cost of daily snacks and art supplies. About fifty-five kids have registered so far for the program that aims to build kids' confidence, boost community morale and provide opportunities for youth that they might not have otherwise.
That's where Blumenthal has been able to lend a hand, by providing tickets and covering transportation costs for groups of campers to see shows at Belk Theater. Participants head to see THE LION KING this month. They also attended the THE HIP HOP NUTCRACKER last December and ALVIN AILEY in February.
"It's greatly inspiring to them just to know the opportunities are there," says Jackson, who adds the kids are amazed to see young people performing professionally.
Performances also provide opportunities to build connections between the counselors and the campers. Arts experiences tap into their passions and help participants open up about other things that might be on their mind.
"It's easier to have a conversation when they're doing something they want to do," says Jackson. "Through the arts, their brains are functioning, moving… they love it, especially the dance."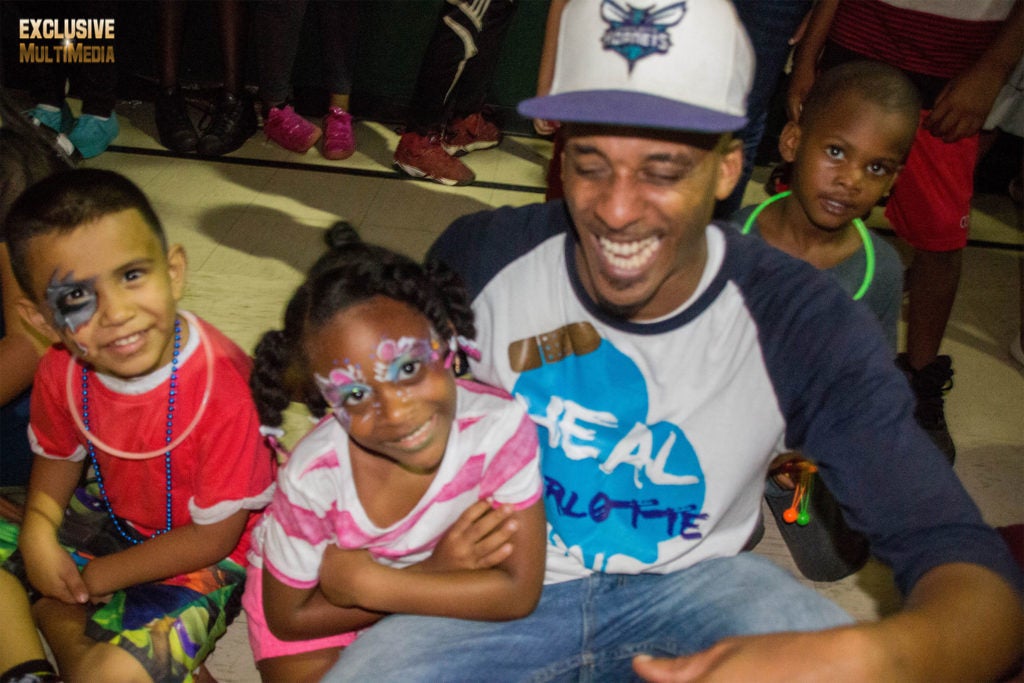 Jackson went from working in the culinary arts and performing as a rapper to leading this group. On a recent afternoon, his patience and love for the kids was evident, as he encouraged them and kept them engaged in the day's activities. He had an eye out for stragglers, checking on them, and making sure they knew someone cared about them.
"[W]hen we have something going on in our lives, Greg always gives us more attention," says 12-year-old Deily M. "[T]his camp is awesome because if this camp wasn't here I'd be home being lazy… every day we have something that we do."
Regina Flores, Property Manager at Orchard Trace, says she's happy to see neighborhood kids experiencing the arts as well as using the once shuttered indoor basketball court through the program. For a long time, kids were hanging around a nearby shopping center with nothing to do. CMPD and YMCA reached out to the management company to see how they might be able to find a solution, and Heal Charlotte was the perfect fit.
She also believes having CMPD officers come in weekly to spend time playing games and sports with the kids has been a vital aspect of the program, since many community members are fearful of reporting incidents to the police. She wants kids to have positive experiences with police officers to help alleviate their own fears as well as their parents'.
"It's a good thing for the children, the parents, the residents and the community itself," says Flores.
This fall, Heal Charlotte Youth Camp is expanding to include a new after school location at Renaissance West. In fact, THE LION KING will be the first joint field trip between the two programs. Jackson hopes to replicate the program in other Charlotte neighborhoods and envisions as many as seven locations by 2019.
"It would be amazing to have other communities pick up something like this," says Jackson. "If a lot of us do a little bit, then a lot of us can do a lot."