Farewell To Spirit Square
Last week, Spirit Square officially closed its doors in preparation for groundbreaking on several new development projects, including an updated main library, and mixed-use retail and housing construction. Both the historic McGlohon Theater and black box Duke Energy Theater will be preserved and updated, but closed for a number of years during the make-over.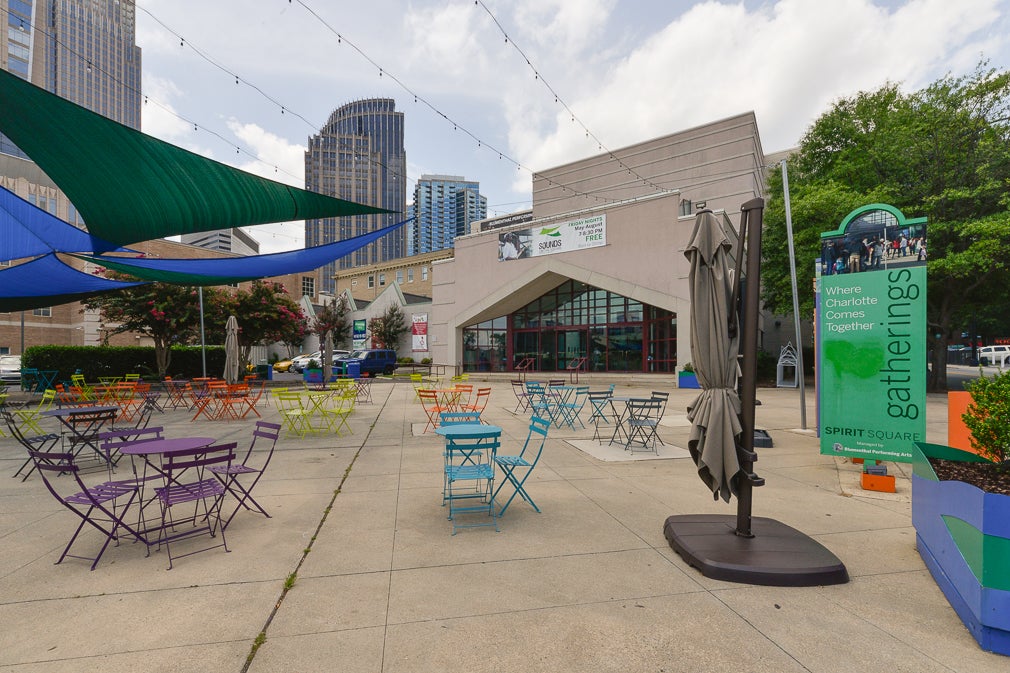 For the last 24 years, Blumenthal Performing Arts has managed Spirit Square—the beloved arts complex known for its theaters, galleries, classrooms and meeting spaces (as well as a few alleged ghost sightings!)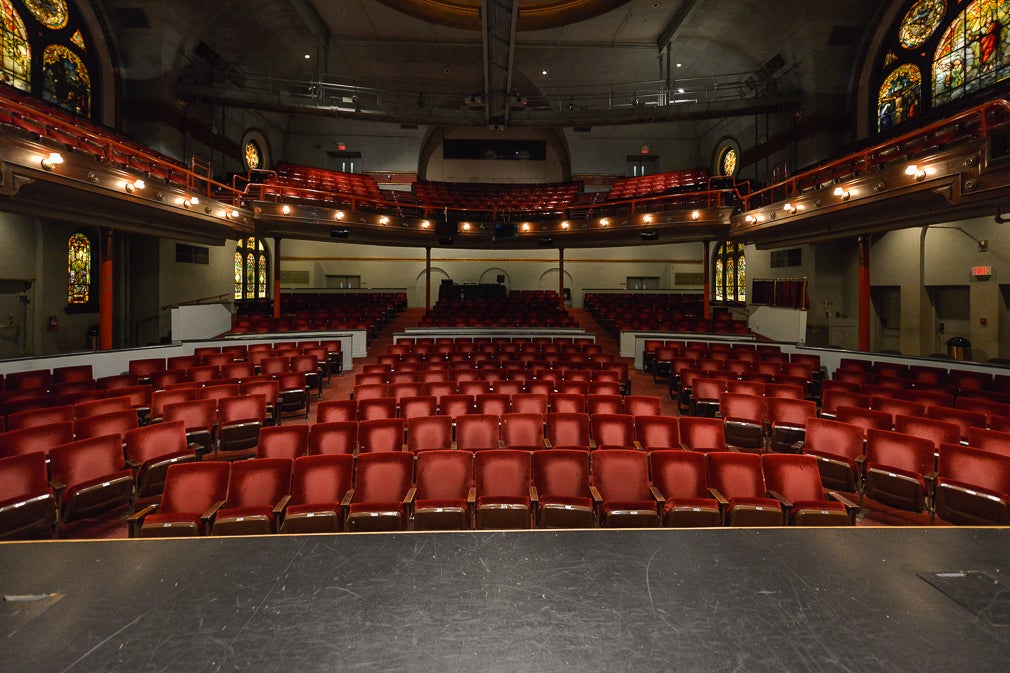 It has served as a home for the arts for many school kids, grassroots organizations and nonprofits over the years. Here's a look at some of our community members' favorite memories and hopes for what comes next.
An Arts Educator
Cheryl Maney, Visual Arts and Dance Curriculum Supervisor for Charlotte Mecklenburg Schools, has seen generations of students discover new possibilities in the arts in the halls of Spirit Square. She remembers when Northwest School of the Arts used to convene advanced performing and visual arts classes in the building. It was the perfect spot for these young, aspiring artists to catch rehearsals of professional performance groups and take walking field trips to uptown museums.
"It was such a unique opportunity for our students to learn from those 'behind the scenes' experiences," she writes in an email interview. "... the whole building just vibrated with creative energy--that it felt alive. People could not help but stop to look in on classes or have conversations with students."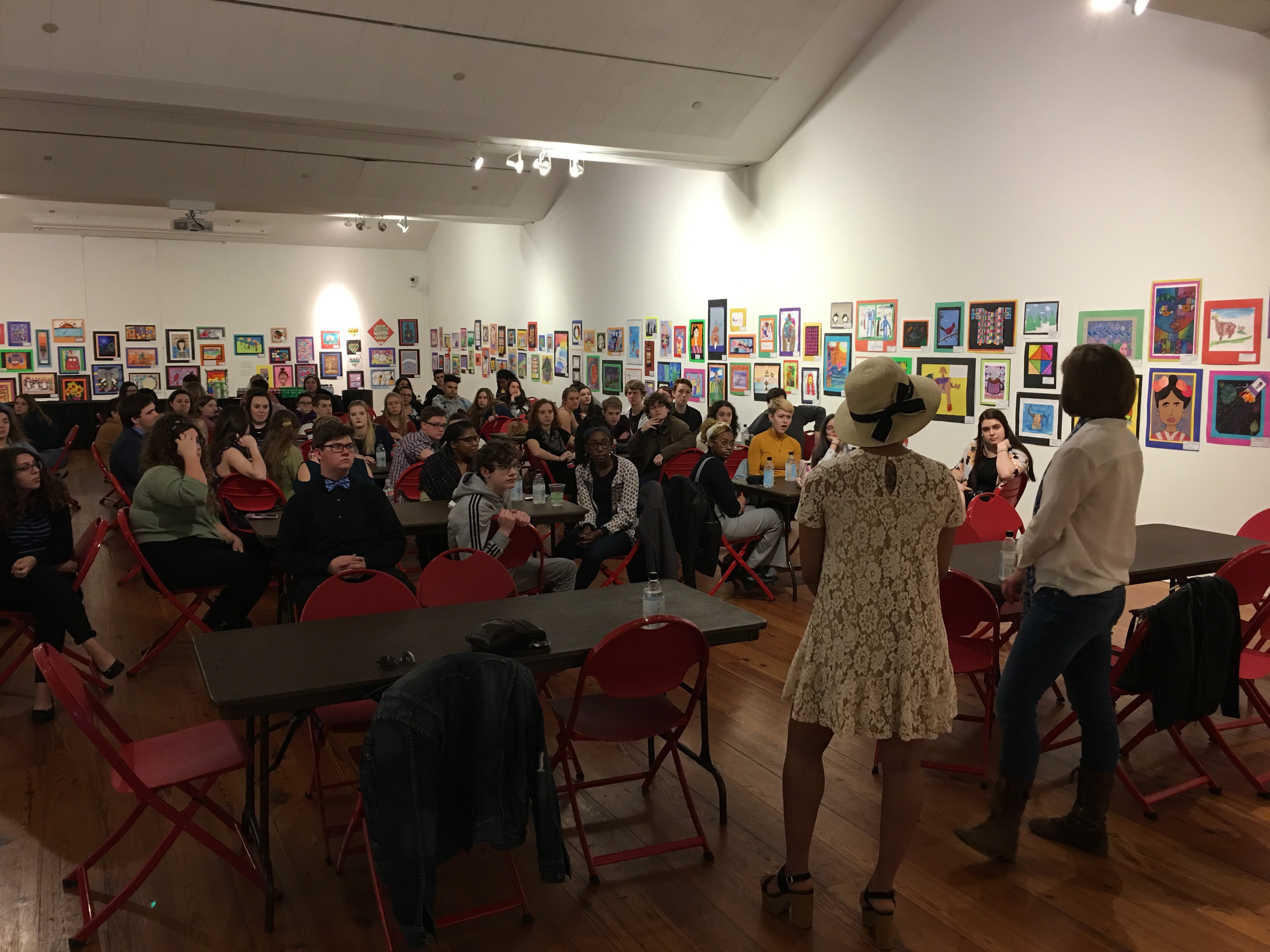 She also recalls years of student art exhibitions, including shows where all 90 CMS elementary schools were represented in one of the small galleries. "The entire wall was covered from ceiling to floor and the bases for sculptures had 2D work on them as well," she continues. "But in all that time, no matter how many parents and students we had come to the opening, everyone was cheerful, laughing and having a great time."
Later, when school exhibitions moved to the larger Knight Gallery, she saw students arrive " with these shy smiles on their faces. You could tell they were proud of themselves, but weren't quite sure if it was 'okay' to show that emotion. Looking at the grandparents and parents that rounded the corner and with disbelief, ask 'Are you sure this is the right place?' 'This is so fancy. It's a real gallery.' And then they would look at their children with new respect and awe."
(Counterbalance was the last art exhibition installed in Knight Gallery at Spirit square)
A HipHop Dancer and Instructor
For twin brothers Sanwone and Santae Benjamin, founders of TwinNation Dance Company, Spirit Square helped open new doors for them, by providing much needed studio space at no cost to them. After getting their first big opportunity at the Breakin' Convention in 2015, they started rehearsing their own act at Spirit Square. As their reputations as performers grew, local kids and young adults would often reach out asking how they could get started dancing too.
Sanwone and Santae wanted to teach but didn't know where to go. When Jeff Parker, then Spirit Square Operations Leasing / Rentals manager, heard about their dream to offer low-cost classes for other aspiring dancers in the community, he told them to look no further.
"What are you guys looking around (for)," Sanwone Benjamin remembers him telling them. "This is your home now."
Sanwone says they are grateful for the communal feeling and continual support they have received from staff across Blumenthal's organization.
Last year, Blumenthal helped them make another dream come true by covering travel and hotel expenses so the brothers could perform as dancers at Super Bowl 55 with The Weeknd's halftime show.
"That was a huge, huge blessing," says Sanwone. "I'm just super honored...Anything they need, we're there for them... They're like our family over there."
A Local Theater Company
Spirit Square has also played a pivotal role for other local arts organizations' ability to grow and create.
"Moving into the Duke was so game-changing for us," says Robin Tynes-Miller, artistic and operations director of Three Bone Theatre. "That space going dark for several years is really going to have an impact on local artists. We love that space. It allowed us to elevate our work. Before that, we were performing in an upstairs bar that seated 60 people."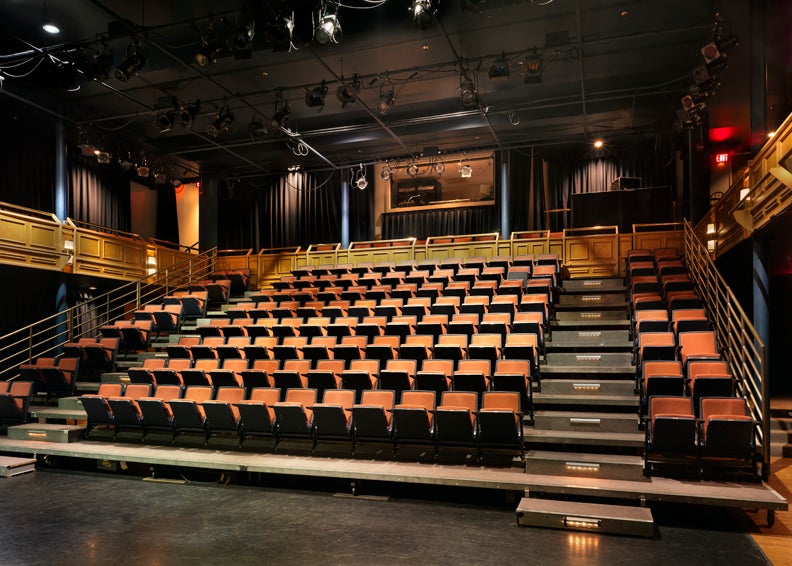 She will miss the vibrancy of the old Spirit Square, which offered a unique creative space for so many years in Charlotte. "It is a real loss," she says, "but we're excited for it to come back."