Blumenthal Partners with Local Organizations during Fiddler on the Roof to Raise Funds and Awareness About Refugee Resettlement
This week, the beloved musical Fiddler on the Roof, comes to Charlotte's Belk Theater (May 31 - June 5) as part of a new national tour. With some of the most familiar songs in the musical theater canon, its humor and bittersweet storyline about the clash of generations and different cultures, Fiddler has resonated with audiences around the globe for nearly 60 years. (See the documentary, "Fiddler: A Miracle of Miracles," if you have any doubts.)
Set in Czarist Russia around 1905, Tevye and his family of five daughters live in Anatevka, a shtetl (or small Jewish town) located in the Pale of Settlement. That's an area encompassing modern day Ukraine, in which Jews were restricted to live.
As conflict and forced displacement are once again plaguing the region, Blumenthal Performing Arts has partnered with local social service organizations on multiple projects to raise funds and awareness about the challenges refugees face and the process of resettlement in the Carolinas.
SUPPORT REFUGEES WITH YOUR TICKET PURCHASE
As part of this effort, Blumenthal has set up a ticket initiative to support the work of International House of Charlotte, a nonprofit organization that serves immigrants, asylees, and refugees from around the world.
For each ticket purchased to Fiddler on the Roof with the code INTLHOUSE, a $10 donation will be made to International House of Charlotte.
Funds will go to providing resources for people in need, including assistance through the organization's Immigration Law Clinic.
Refugees from Ukraine, for example, may arrive with temporary legal status granted by the U.S. government. International House can help these individuals acquire work visas, enroll their children in schools, provide language assistance and remove other barriers that may be blocking their access to services.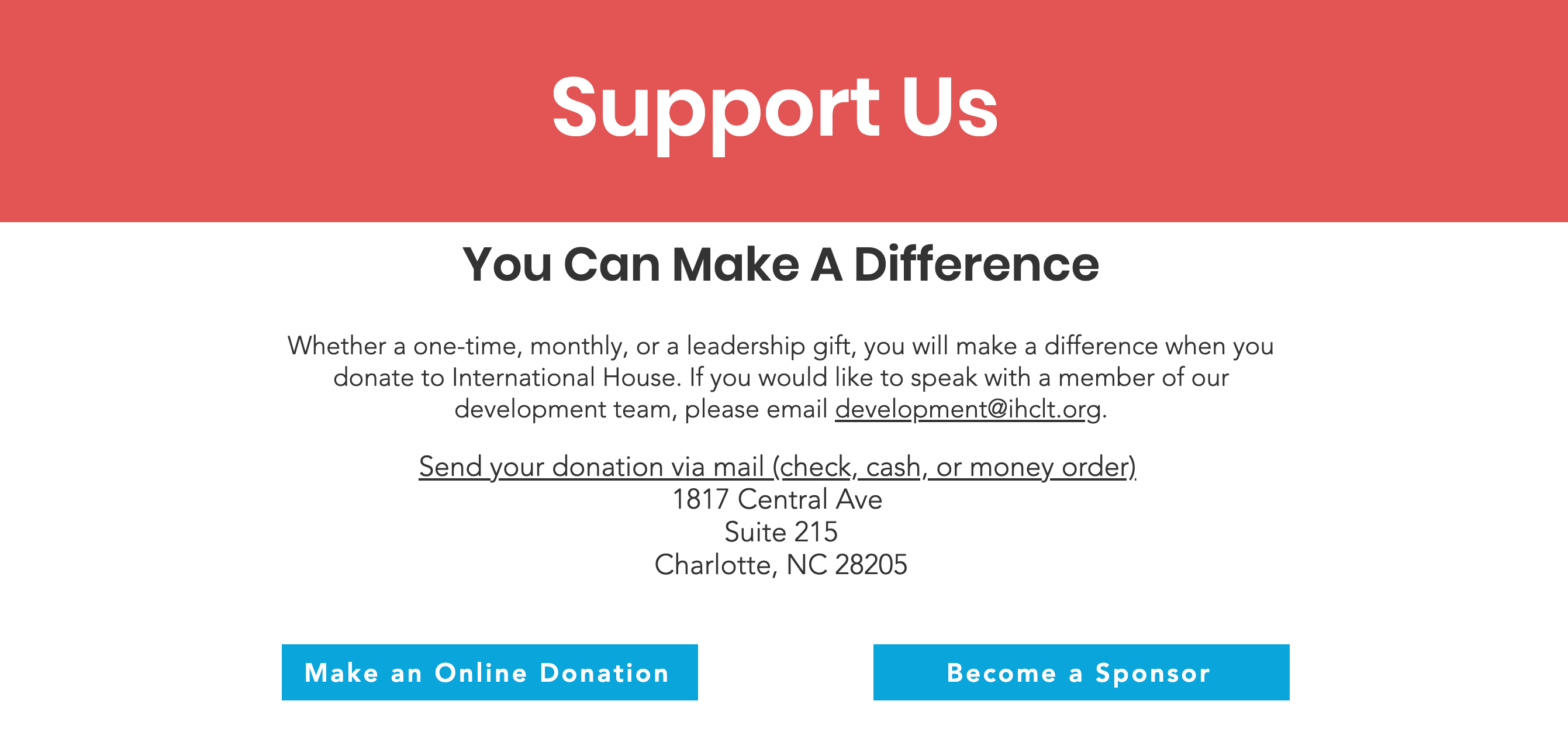 The organization also helps with family reunification, when someone in Charlotte wants to bring over family members from a troubled international location on a temporary or permanent basis.
"Any time there is a humanitarian or military conflict or crises in another country, we see an influx," says Autumn Weil, executive director of International House of Charlotte.
In recent months, she says they have seen more requests coming from people fleeing Afghanistan and now from Ukraine. But they also have a continual flow of people coming from other regions around the world, such as Eritrea, the Dominican Republic, and the Congo.
On average, International House handles about 250 calls or walk-ins each month for people needing assistance.
In addition, the organization works to build cultural understanding and respect by hosting a variety of activities. These include free conversation hours in multiple languages and an international book club for the local community.
Weil says she is grateful for Blumenthal's support, which also includes an opportunity for audience members to learn more about International House onsite at the theater, during this production.
"The way that they're partnering with us with Fiddler on the Roof is phenomenal," she says, "and will just allow us to get our mission in front of so many people."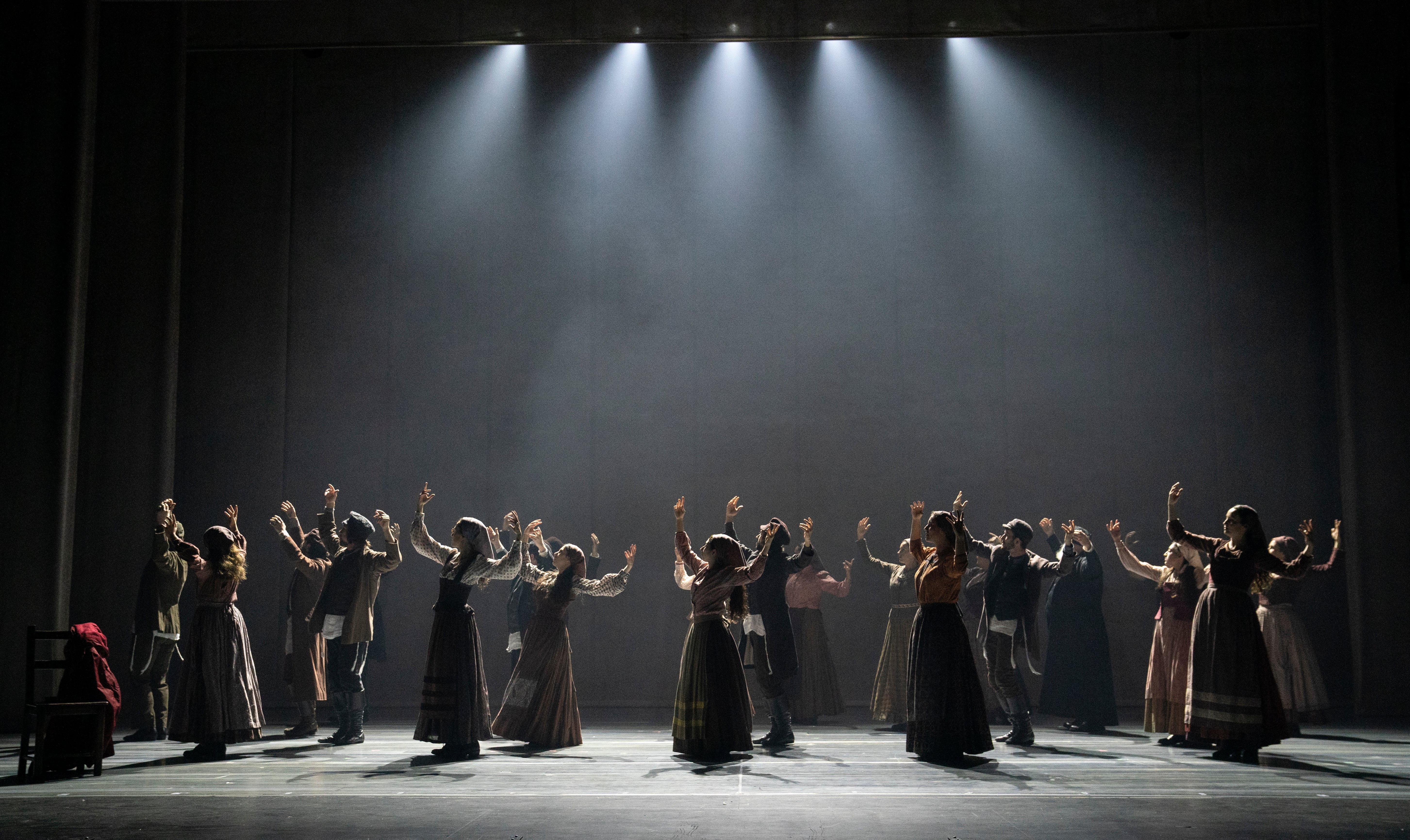 ENJOY LIVE MUSIC AND LEARN ABOUT REFUGEE RESETTLEMENT AT THIS FREE COMMUNITY EVENT
On Wednesday, June 1 at 5:30pm, Blumenthal is also hosting Community Cue: The Refugee Resettlement Process with a pre-show program inspired by Fiddler on the Roof.
Click here for location details and to reserve your space at this Community Cue.
The FREE event will include live klezmer music (a Jewish instrumental style with roots in Eastern Europe), conversation with local organizations about refugee resettlement in the Charlotte area, as well as heavy hors d'œuvres and a cash bar.
"It will be a festive evening along with an evening of learning and community," says Arlethia Hailstock, Community Impact Manager for Blumenthal's Education department.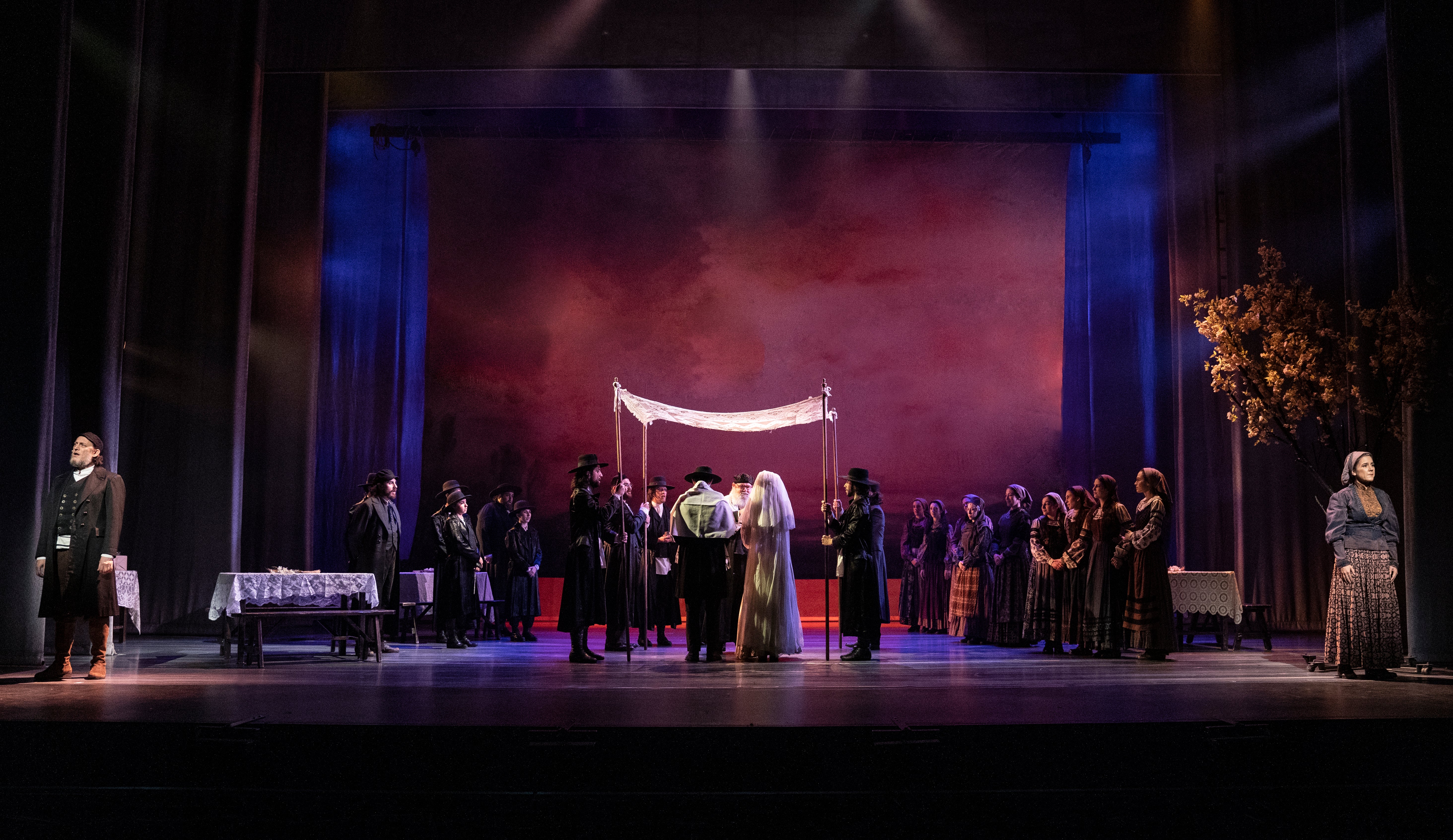 At the event, local band Viva Klezmer! will play a medley of songs from Fiddler as well as traditional klezmer tunes. The group will also explain the cultural significance of the music and other aspects of Jewish tradition.
Then Laura Jones, Assistant Regional Director of Refugee Services with Catholic Charities, will speak about the refugee resettlement process and how the Charlotte community can help new arrivals.
Blumenthal has also partnered Carolina Refugee Resettlement Agency, Jewish Community Refugee Initiative, and Refugee Support Services, as well as Catholic Charities to bring some refugee families to the event and the evening's performance of Fiddler on the Roof.
Hailstock says one of the goals of the evening is to welcome these families and help them feel comfortable in one of Charlotte's main cultural gathering spaces.
DO YOU KNOW ABOUT ARTS FOR ALL?
Blumenthal strives to make the arts accessible to everyone. If someone would like to see a performance but needs financial assistance to purchase a ticket, Hailstock urges individuals and organizations to make a request through Blumenthal's Arts for All Access Grants program.
Through these funds, Blumenthal can provide partial or full subsidies for those in need.
It's a benefit to the community, but it's also an investment that Blumenthal believes is essential. "We want to be able to use this resource," Hailstock says, "and not a lot of people know about it."
Want to attend with your friends and family? Groups of 10+ save 10%. Valid on select performances and price zones.