Get ready for Social Tango Project - something new and different for Charlotte!
Social Tango Project, a new dance show and experience direct from Buenos Aires is on its way to Charlotte for a weeklong residency, culminating in three days of performances and milongas (social dance parties) at Booth Playhouse, April 28 - 30.
Plans for a U.S. tour have been in the works for years and Blumenthal Performing Arts has played a key role helping Social Tango Project finally make that dream a reality.
The show combines thrilling performances from a dozen internationally-acclaimed dancers accompanied by live music, followed by opportunities for audience members to get in on the action.
As a ticket holder, you not only see the stage show, you also get to experience social dancing with an authentic milonga dance party. The party starts with a beginner lesson. Experienced tango dancers can also opt in for several advanced classes over the weekend led by members of the traveling company and local tango instructors.
After premiering at The Kennedy Center in Washington, D.C. and touring to several cities across Canada, Social Tango Project will settle into the Queen City for a jam-packed week that focuses on community-building and educational events alongside performances.
About the Experience
Social Tango Project is all about connecting people through dance. "The show is beautiful," says Blumenthal's Booking Manager Alana Graber, who caught the production's recent U.S. debut performance at The Kennedy Center. "There's something for everybody."
The show features live music, thrilling dance, and a theatrical story that chronicles the adventures of a woman who falls in love with tango and wants to learn how to dance. "It's a literal parallel to the experience that patrons will have" for the second part of the evening, Graber says, when the audience is invited to participate.
Social Tango Project also uses video projections to transport you to the streets and dance halls of Buenos Aires. "It sets the scene really well," Graber says. "It takes you on this journey, even if you don't know anything about tango."
If you are already a tango fan, there are special "easter eggs" just for you, too.
And for the production, Booth Playhouse will be transformed into an authentic milonga setting, with a welcoming ambiance for all skill levels. You can also sample a special menu of tapas items and enjoy drinks like the classic Argentinian cocktail—Fernet and Coke—or an Argentinian Malbec, all available for purchase.
Whatever your comfort level or experience with dance, this show is for you, Graber says.
Maybe TV's "Dancing With the Stars" has piqued your interest and you want to see more, or you've always dreamed about stepping out on the dance floor. Social Tango Project offers a low-pressure environment to experience something fun and different in Charlotte.
Come with friends, make it a date night or simply treat yourself!
How Blumenthal Got Involved
About seven years ago, Blumenthal's President and CEO Tom Gabbard first stepped into the fascinating world of tango, during a family trip to Buenos Aires.
Before heading abroad, Gabbard had asked his Facebook friends for recommendations on unique experiences to check out that might not be found in typical guide books.
An artist manager based in New York, suggested he connect with her friend, Agustina Videla, a dancer/choreographer who lives in Buenos Aires. Gabbard reached out to say hello and Videla generously offered to take Gabbard, his wife, daughter and son-in-law out for an evening at an authentic milonga, an intimate club setting for tango dancing.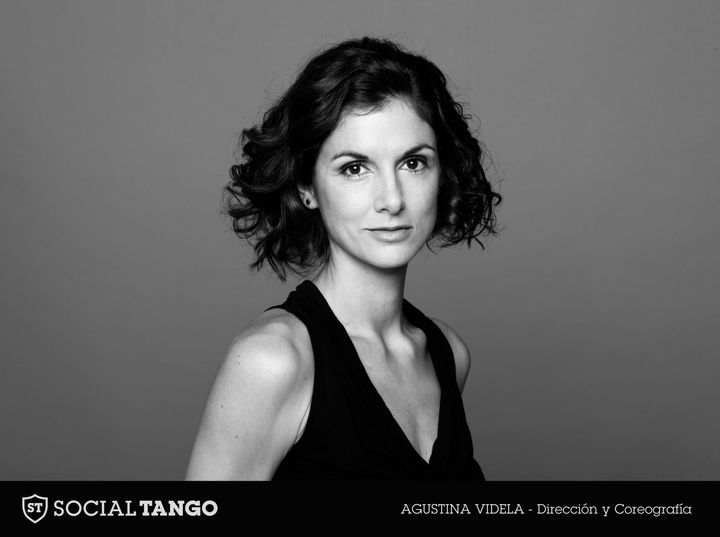 Every single day in the Argentinian capital city, there are about a dozen milongas taking place, Gabbard says. They went to one of the city's earliest gatherings, where doors open at 10pm!
Videla acted as their guide, explaining everything that was going on since this was the Gabbard family's first time experiencing a milonga.
"It's an incredibly rich social tradition that I was totally oblivious to," Gabbard says.
Lucky for them, they were in especially good hands. Videla is the Artistic Director of Social Tango Project, and at that time, she was already working on iterations of the production.
What tango looks like at a milonga
Americans are used to big, choreographed dance shows, Gabbard says, but it turns out the authentic tango experience is something quite different. Milongas often takes place in community centers and meeting rooms, rather than formal theater settings. And rather than precise steps that are choreographed in advance, dancing is often improvised and intuitive, like jazz.
Dance partners don't speak about the steps they will take, even if they have never danced together before.
"There's a beautiful tradition of how this all plays out," Gabbard says.
There are established codes and protocols to indicate whether you are available to dance or not. For example, where you sit at the table indicates your interest, he says. If you're not ready to dance, you sit at the back; if you want to dance, you sit at the side.
Non-verbal communication also plays a role in picking partners. Traditionally, those seeking a partner look across the room and try to make eye contact. If a woman agrees to dance, she will meet her partner on the dance floor.
Tango's Roots
Part of the way these traditions developed comes from the history of the tango and its earliest sociological roots, he says.
Tango originated in the mid-nineteenth century, through a collision of cultures including European, African, and South American music and dance traditions. It was an era where many men immigrated to Argentina seeking work, and they soon outnumbered women ten to one.
Because of the gender imbalance, men had two choices if they were seeking female companionship. They could either hire a sex worker or they could go to a milonga.
"Men would practice, literally, for years," Gabbard says. "...and they'd be taught by other men to learn how to tango—so they could have an appropriate way to have contact with women."
Another thing Gabbard has found inspiring about traditional tango: age and body types are immaterial. There's no expectation about a specific physical look for dancers or partners.
All are welcome, all dance together, and it happens in a very respectful way.
'There's absolutely no pressure," Gabbard says, and that may surprise some audience members when Social Tango Project arrives in Charlotte.
"I think some people will come not expecting to dance," he says, "but once they realize what a safe and supportive environment it is, that they'll be drawn to giving it a shot."
Getting the Show to the U.S.
It's been a long road for the production. Plans to travel to the U.S. were derailed several times, including delays and travel restrictions caused by the COVID-19 pandemic.
For this month-long North American tour, Blumenthal has played a lead role, alongside colleagues at The Kennedy Center and across Canada, in planning and bringing the company here, by facilitating visas and other immigration paperwork. It's a lot of people—12 dancers, six musicians, plus five members of the creative team.
"The hurdles these days have just become incredible," Gabbard says, noting wait times, bureaucracy and the cost of acquiring visas for visiting artists.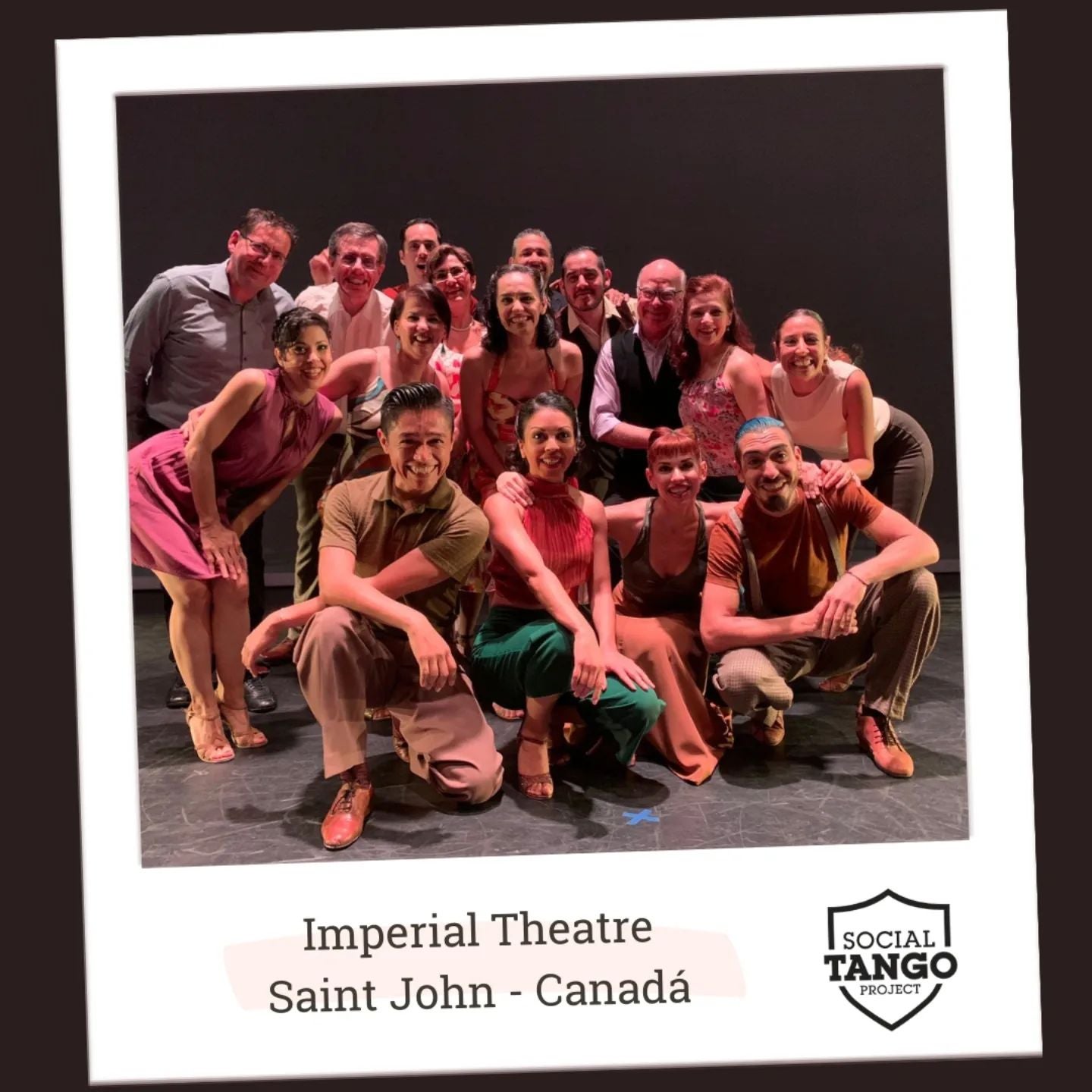 In addition to Blumenthal's team of attorneys, Gabbard says U.S. Senator Thom Tillis' office has been especially helpful in expediting the process.
"We had to turn to them to intervene because the bureaucracy is just almost insurmountable, it seems, sometimes."
Other events happening in conjunction with the production
Part of the hope in welcoming Social Tango Project for a weeklong residency is to intentionally build relationships between the company and the local dance community, and provide opportunities to develop a sense of camaraderie and friendship with an eye toward future collaborations.
"There actually is a really vibrant tango community here," Gabbard says. "And there are people who have been doing milongas, doing weekend-long dance festivals. And so that's been one of the great discoveries here… to understand that we have a really dedicated, talented group of dancers here, people that love tango."
During Social Tango Project's time in Charlotte, a number of special events are taking place. These include multiple master classes for high school students and several free community events in addition to scheduled performances, milongas and classes.
This is just the start, Gabbard says. Plans are already underway for future events, including adding a milonga as part of the next Charlotte International Arts Festival.
Here's your chance to check it all out and be among the first in the U.S. to experience this innovative production.
See below for a schedule of upcoming opportunities for the community to experience Social Tango Project. Be sure to check back on Blumenthalarts.org since more events are still being added!
SPECIAL COMMUNITY EVENTS:
Monday, April 24 @ 7pm - Community Event with Lynn's Dance Club
4819 S. Tryon Street, Charlotte
$15 per person (Practica Only), $20 per person (Class and Practica)
No registration necessary
Social Tango Project company dancers Lucía Aspiroz Larrosa and Sebastian Fernandez are taking over Natalya Kansberg's regular Monday class and practica.
7pm, Doors Open
7:30pm, Lesson
9pm, Practica
Questions? Contact the venue at thelynnsdanceclub@gmail.com or (704) 910-0039
Tuesday, April 25 @ Noon - Lunch and Learn
Booth Playhouse
130 N. Tryon Street, Charlotte
FREE EVENT (advanced registration is required)
Registration link and info: Lunch and Learn - Social Tango Project
This special event will feature Social Tango Project musicians Christian Basto (Bass), Fulvio Giraudo (Piano), Humberto Ridolfi (Violin), Horacio Romo & Federico Santisteban (Bandoneon) Learn about the instruments, sounds and rhythms behind this unique artform. Lunch will be provided and attendees will receive a promo code for discounted tickets to a performance of Social Tango Project.
Thursday, April 27th @ 7pm - Tango Thursdays with Tango CLT
The Market at 7th Street
224 E. 7th Street, Charlotte
$15, pay at the door
No registration necessary
Join Tango CLT for an intro to Argentine Tango lesson at 7pm, with social dancing to follow from 8pm - 10pm with dancers from Social Tango Project. The company will also perform a demo at 9pm!
Questions? Email matthewseneca@gmail.com
PERFORMANCES & MILONGAS:
Come early for extra insights: Blumenthal will host special intro talks 30 minutes before each performance with a Q and A about what to expect.
Friday, April 28 @ 8pm Performance & Milonga
Saturday, April 29 @ 8pm Performance & Milonga
Sunday, April 30 @ 1pm Performance & Milonga
ADVANCED LEVEL CLASSES:
Saturday, April 29 @ 1pm Advanced Level Class focused on improving your musicality.
Saturday, April 29 @ 2:30pm Advanced Level Class focused on sequences for better navigation on the dance floor.
For Tickets and More Info: Social Tango Project, April 28 - 30, 2023 at Booth Playhouse