Gordon Hay Scholarship offers $5,000 for local students pursuing "behind-the-scenes" careers in theater
It's scholarship season! Future playwrights, designers, tech theater folks, art administrators, and stage managers—this one's for you.
The Gordon Hay Scholarship is a $5,000 merit-based award offered annually for up to two Charlotte area students, pursuing an undergraduate degree in a non-performance area of theater. Applications are due June 1. The scholarship is open to high school seniors as well as college freshmen and sophomores.
This opportunity is unique because the money is not intended for school fees or housing. Instead, it is designed to help cover other expenses related to a student's career interest. It can go, for example, toward purchasing technology, paying conference or workshop fees, participating in unpaid internships, getting supplies or attending professional performances.
The scholarship can be used in increments over a four-year undergraduate experience or all at one time.
It was created in memory of Gordon Hay, an organizational development professional, who loved helping employees in his organization achieve their growth and advancement goals.
"We decided as a family that creating a scholarship through the Blumenthal in Gordon's memory that helped talented young people achieve their dreams was a perfect way to honor him," his brother Jeffrey Hay told Blumenthal's blog in 2020. (Note: from 2018 - 2021, Jeffrey Hay served as Chair of Blumenthal's Board of Trustees.)
Focusing the scholarship on people who worked behind-the-scenes resonated with the type of person Gordon Hay most liked to celebrate—talented individuals who often don't get the same recognition that "star" performers may receive.
Recent recipients have used their scholarships to pursue a variety of opportunities. Meet some of them here!
2021 winner Evie Nootenboom just finished her junior year at the University of North Carolina School of the Arts, where she is pursuing a BFA in Lighting Design and Technology. The scholarship has enabled her to excel in a field that requires more upfront costs than she could have covered on her own.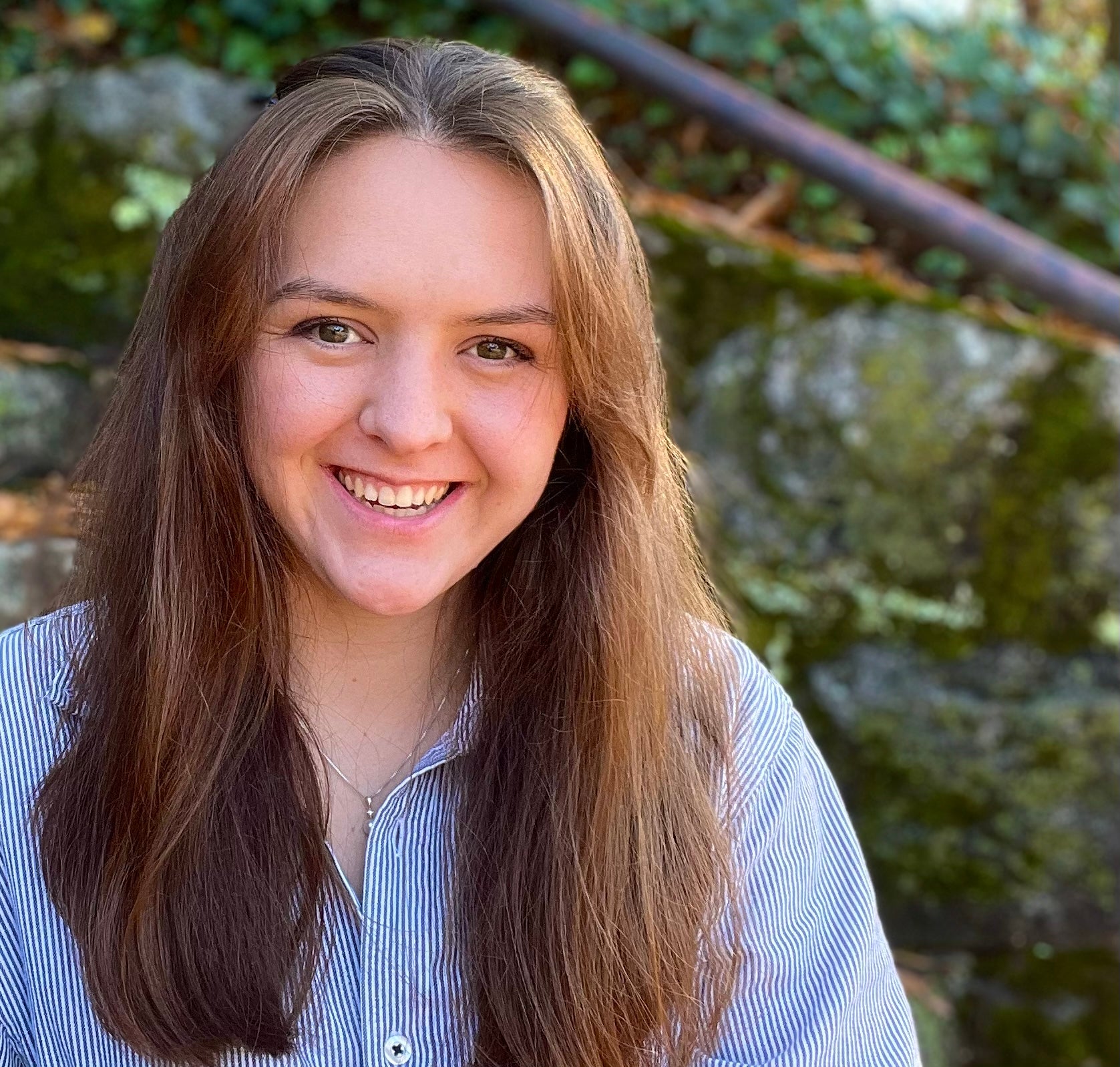 (Evie Nootenboom)
"From technology and softwares to specialty tools and art supplies, this scholarship has set me up for success," Nootenboom said via an email interview.
She has been involved in numerous productions at UNCSA, serving in roles including Head Electrician and Lighting Designer, while also pursuing adjacent crafts of welding, rigging, and visual art subjects of sculpture, painting and drawing.
Last summer, while working for Special Event Services (SES) in Mocksville, NC, she got asked to sub in on the alternative pop band "Glass Animals" tour. She continued to assist the band with electrics and lighting on the remainder of their North American tour through their final tour stop at Brooklyn Mirage in early August. She was the youngest person on tour and the only female electrics person.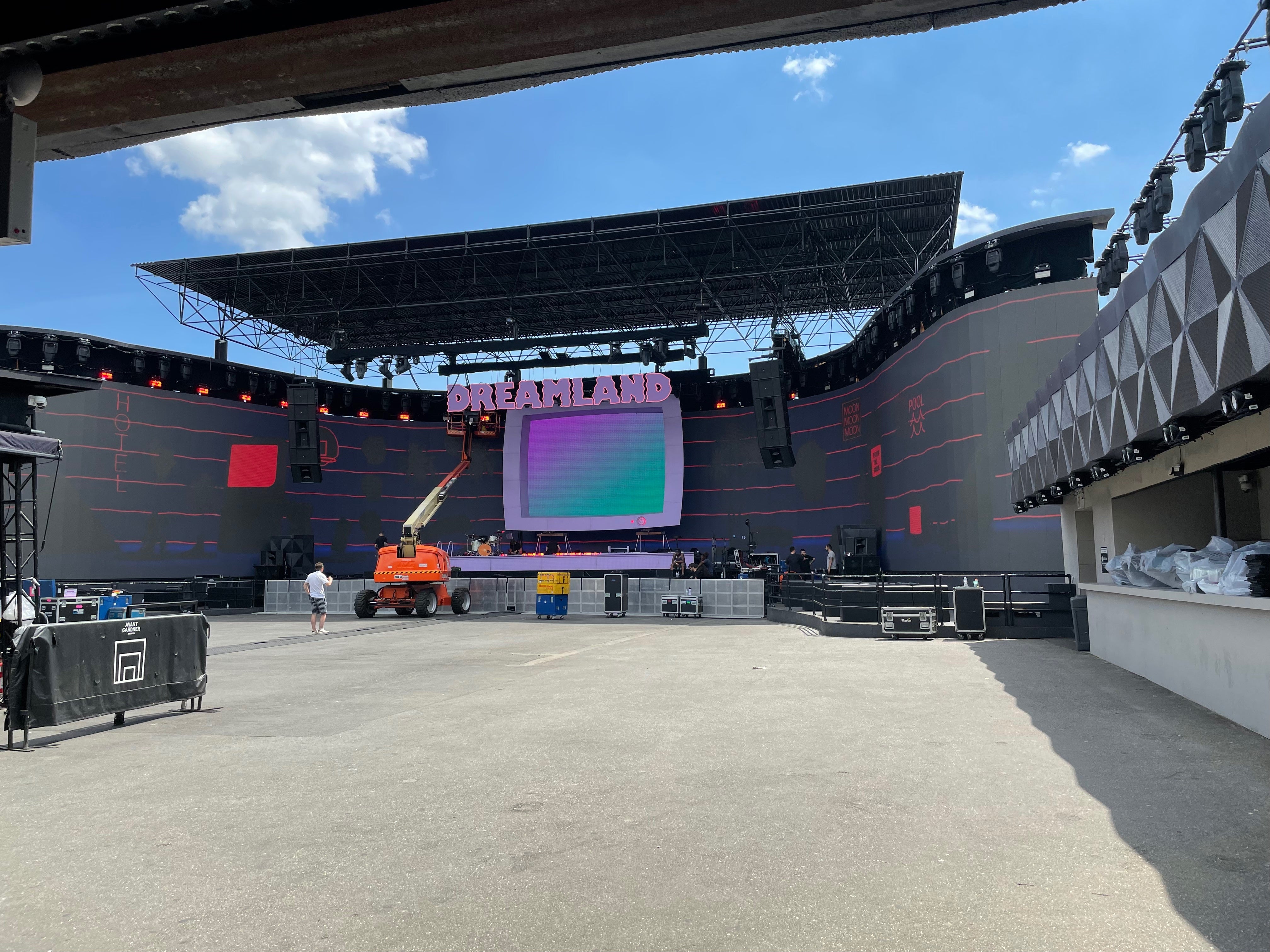 (Glass Animals tour load-in)
"I look forward to delving into my upcoming senior year with rigor," she said, "and I can't wait to see where my following career leads."
Caitlyn Brown, who graduated from Western Carolina University earlier this month, is a 2019 recipient of the scholarship. She received her degree from the college's School of Stage and Screen—a program that gives a comprehensive overview of all the production elements involved in theater and film. Over the last few years, she has used her award to purchase materials including a Macbook, art and makeup supplies, an Apple pencil and a new iPad Air.
Brown has a particular interest in scenic design. She recently designed the set for Western's first production of the season, "Quilters." She spent the summer as a carpenter and scenic artist at Porthouse Theater in Kent, Ohio, where she was randomly assigned to room with Danielle Vanasse, another 2019 Gordon Hay Scholarship winner! The two had never met before.
Vanasse recently graduated from The University of North Carolina Greensboro with a BFA in Drama, concentrating on Design and Technical Production, with a specific focus of Scenic Design and Properties. At UNCG, she has worked as a props director for multiple productions and has scenic designed several shows, including this season's "A Midsummer Night's Dream."
Her grant money has helped her cover expenses like a laptop and printer, an XP Pen Artist 2 Drawing tablet, and registration fees for the annual Southeastern Theatre Conference.
Abi Senthil, a 2020 scholarship winner, just completed her junior year at UNCSA, studying Sound Design. Last summer, she split her time between St. Louis, where she worked on the world premiere of "Karate Kid The Musical," and Timber Lake Playhouse in Illinois to assist with several summer stock performances.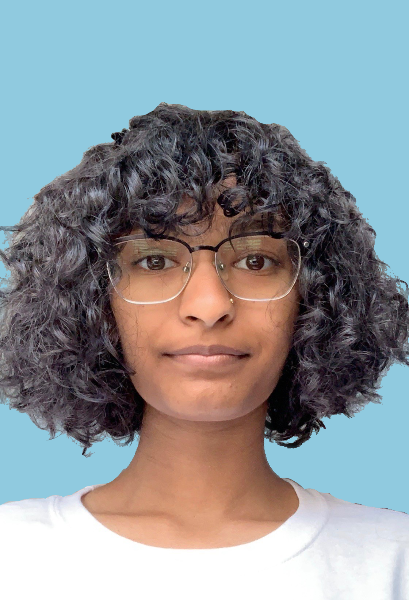 (Abi Senthil)
The scholarship has helped her to purchase necessary technical equipment. "Especially [because] I'm a sound student, getting a good computer was a big thing for me," she said via an email interview.
Having the scholarship has been a privilege, she said, urging eligible students not to pass up applying for this opportunity. "It really does take a lot of the stress out of moments when you need something for your education."
That has allowed her to focus on what she loves.
"Working in tech theatre is such a rewarding experience, collaborating with other artists to create shows and continuing to learn at the same time is just what really gets [me] up in the morning…"
Click here for more details and application requirements on the 2023 Gordon Hay Scholarship. Deadline to apply is June 1st!