Junior Theater Celebration is BACK!
The joy was palpable as students from across the region gathered at Knight Theater March 28 - 30, 2022 for the annual Junior Theater Celebration. About 1,280 kids from 32 different schools came together over the course of three days to cheer each other on. They performed scenes from their respective school musicals, got professional feedback, and participated in workshops to refine their singing, acting, and dancing skills.
It was the first in-person celebration in two years. 2020's event was canceled due to the pandemic and the 2021 edition, dubbed Junior Theater Cyber Celebration, took place virtually.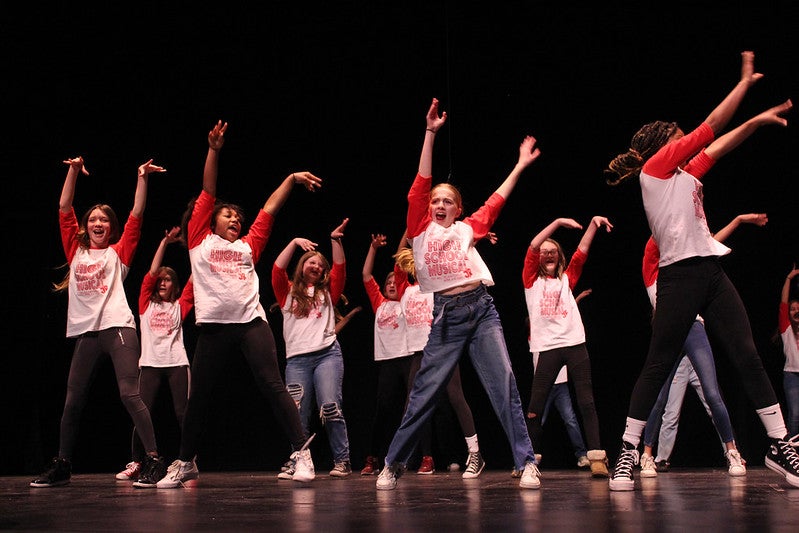 Having to switch to an online format last year introduced some new tools and flexibility to reach students who cannot travel to events, said Cindy Ripley, Senior Educational Advisor for iTheatrics, the New York based musical theater education team that leads local Junior Theater Celebrations and larger Junior Theater Festivals around the world.
"But there's nothing like being in person, if we can," she said. "The Blumenthal has continually supported this model in so many ways, that's why it's so successful. Even this first year back, I wasn't sure they'd have enough groups for three days, but they did."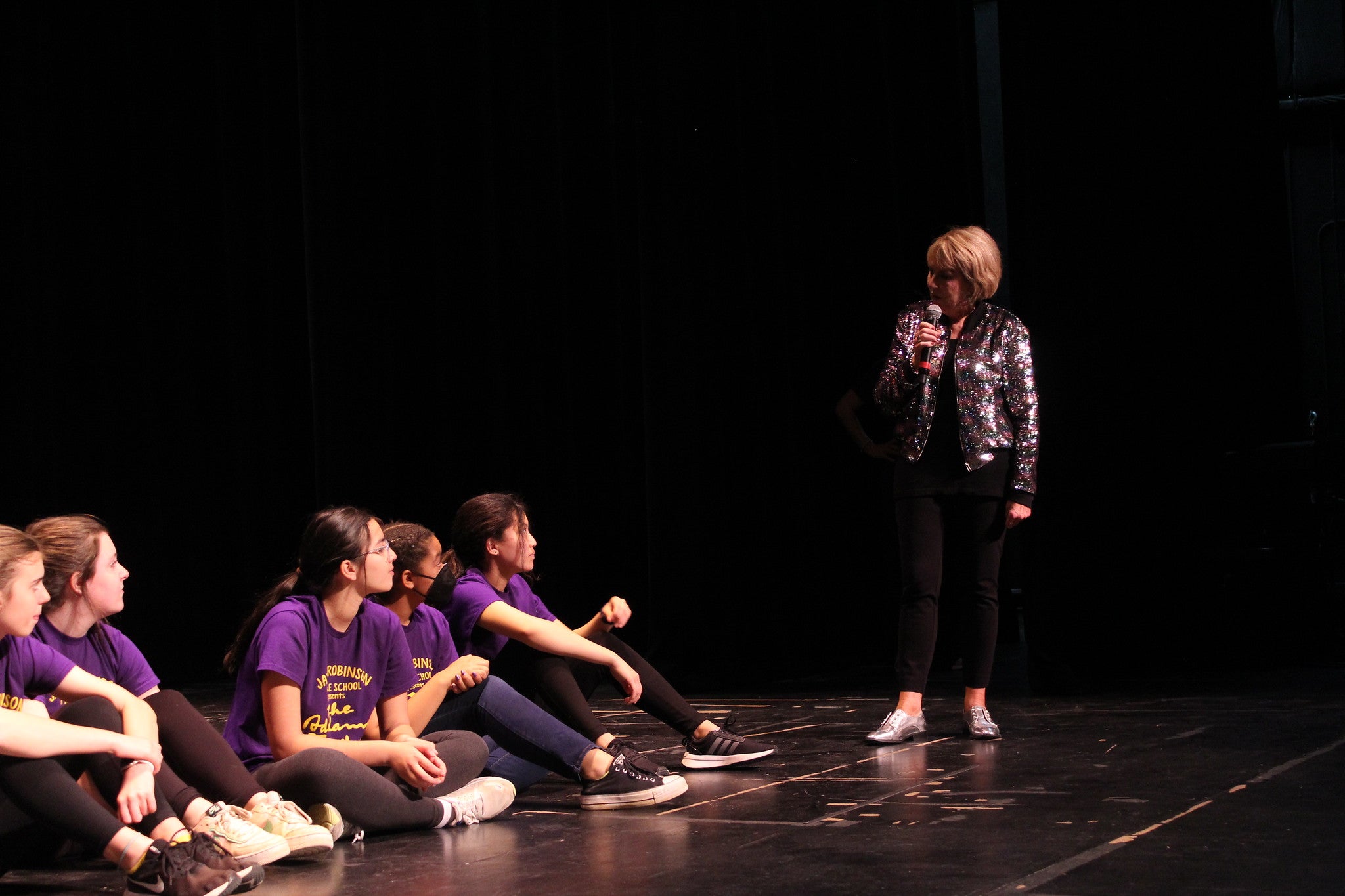 iTheatrics has been coming to Charlotte since 2007. JTC is organized in conjunction with Musical Theatre International—the leading licensor of musicals—and Blumenthal's Education department, with additional support provided by The Doctor Family Foundation and Publix Super Markets Charities.
In addition to hosting events for students and professional development workshops for educators, iTheatrics has created more than 100 licensed adaptations of Broadway musicals for schools around the world to use.
What happens at JTC?
Teacher Ashley Steele brought 101 students with her last year from Union Academy Charter School. It's the largest group she's ever taken to JTC since she began teaching at the school 10 years ago. (Union Academy has participated even longer—13 years!) Steele's K-12 students performed the song "Revolting Children" from their spring production, Matilda, Jr. The Musical.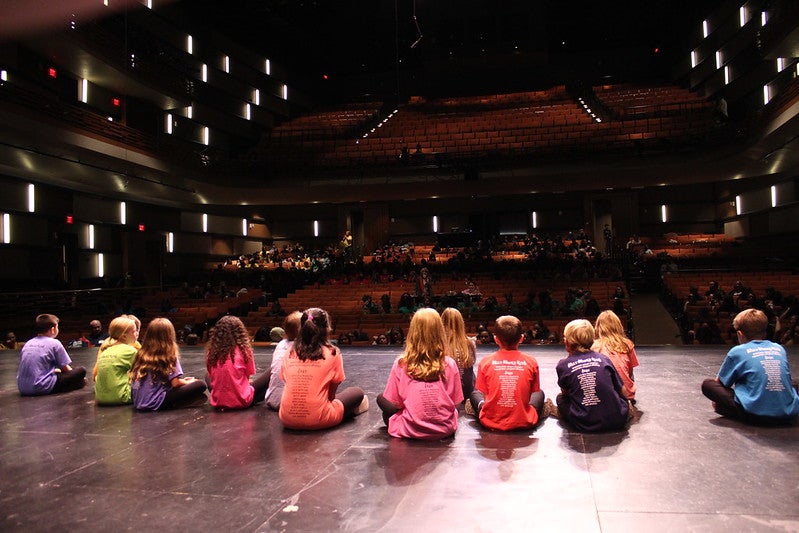 "It's amazing to come here because they always give us such great feedback and it's such a great experience for the kids," said Steele who is the Choral and Theater Director at her school.
"After we get through our workshops and we do our performance and they get this feedback, it just reenergizes them so that we can finish tech week strong and get ready for our performances…"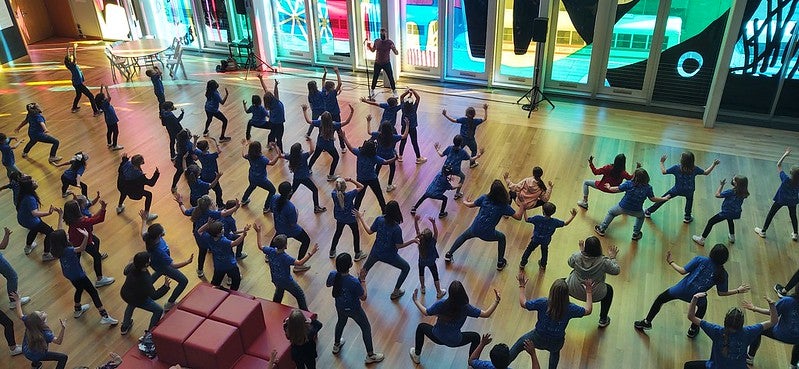 During the adjudication process, the team from iTheatrics focused on celebrating each performance and then targeted one or two areas of growth for students and teachers to continue practicing on their own. They worked on stage with individual schools but the audience remained engaged too, as the experts shared their tips with the whole group.
Watching from the house, you could observe a kind of magic in action as children reacted to feedback and made a small tweak that invigorated and elevated their performance.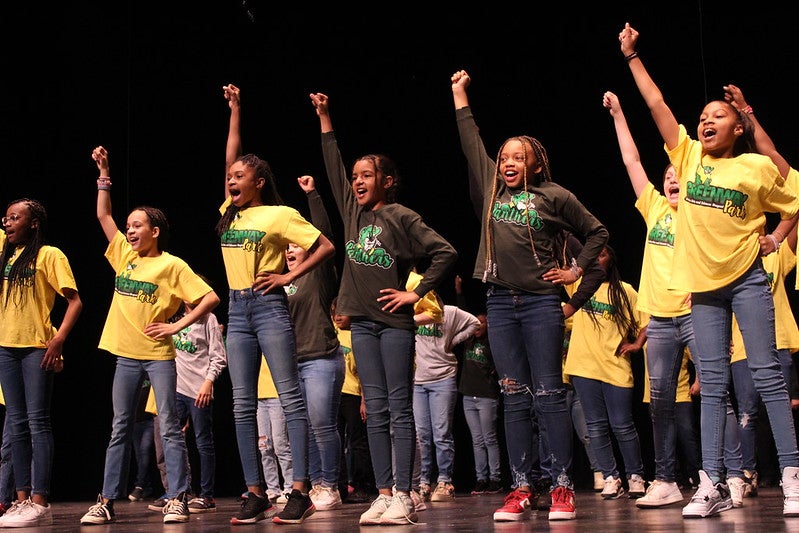 While working on stage with Grand Oak Elementary School, for example, Ripley asked the students to try creating different physical levels and varying the angles of their poses in a scene from The Jungle Book.
"Take risks," Ripley told them and the audience. "That's what that's about—taking positive risks. That's how the best things ever happened on Broadway—someone took a risk."
What does JTC represent for students and educators?
For Carmel Middle School sixth grader Romera Gelinas, the celebration was simply a day of fun. But her mom, Delia, who chaperoned said her daughter's participation in the school musical has had other benefits too.
"It's been tremendous for her confidence," she said. "This is her first musical endeavor and she's learning so much from professionals, [for] which I'm just so grateful."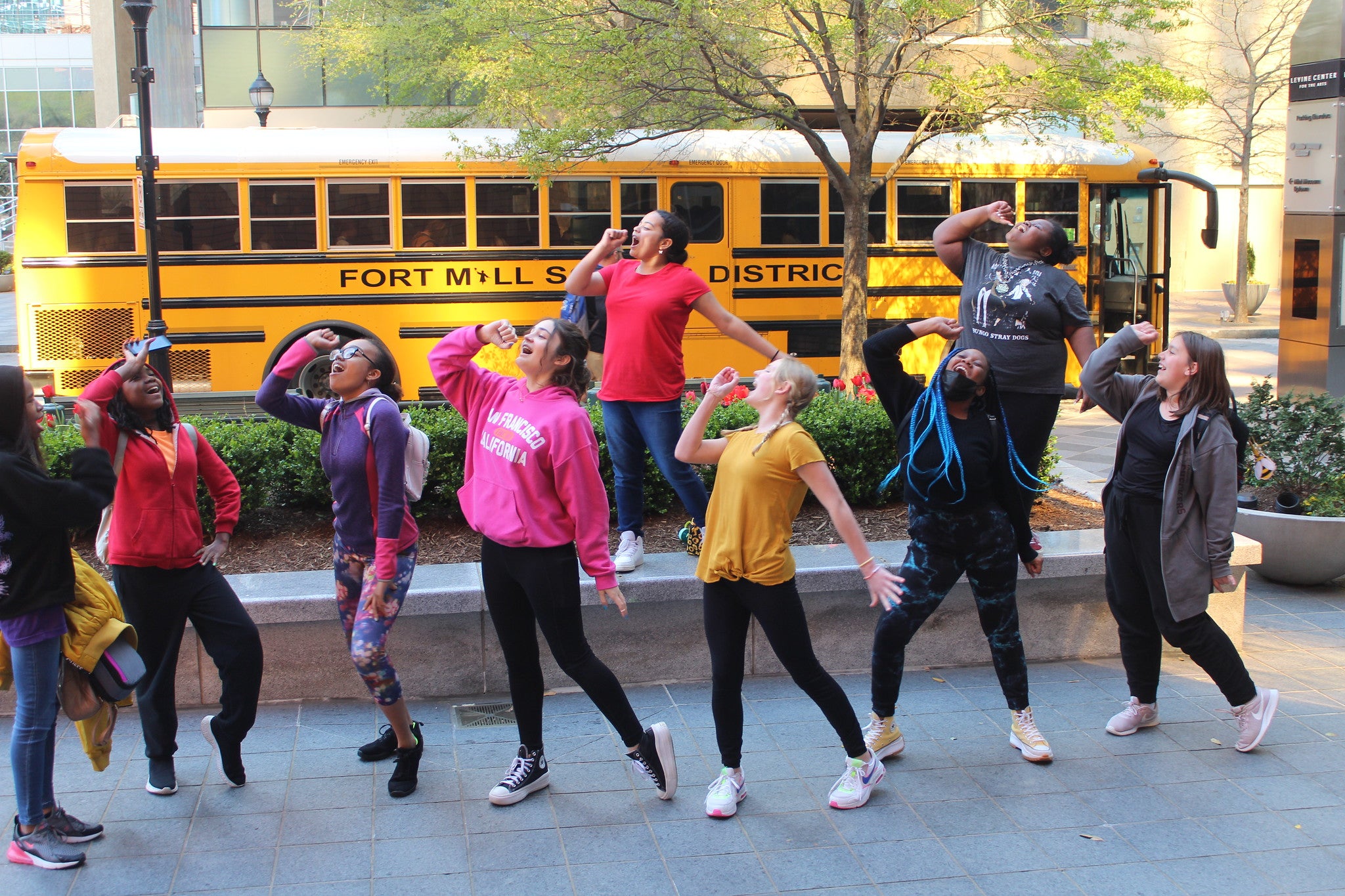 Romera's theater arts teacher, Michael Tuck, attended Junior Theater Celebration this year for the first time. He recently moved to the area from New York, having student-taught at NYC's Repertory Company High School for Theatre Arts and served as an Acting Coach for several years at a performing arts summer camp in Michigan.
He was enthusiastic about the opportunity JTC offered his students. He also described the junior theater adaptations as unique because of the materials and insights they provide.
For typical theatrical productions, a director requests the rights to present a show and then has to figure out everything on his or her own. But the show kits that iTheatrics has developed for young performers include loads of materials, breaking down each production element. They describe what's needed for props and sets, provide suggestions for costuming, include choreography videos and more.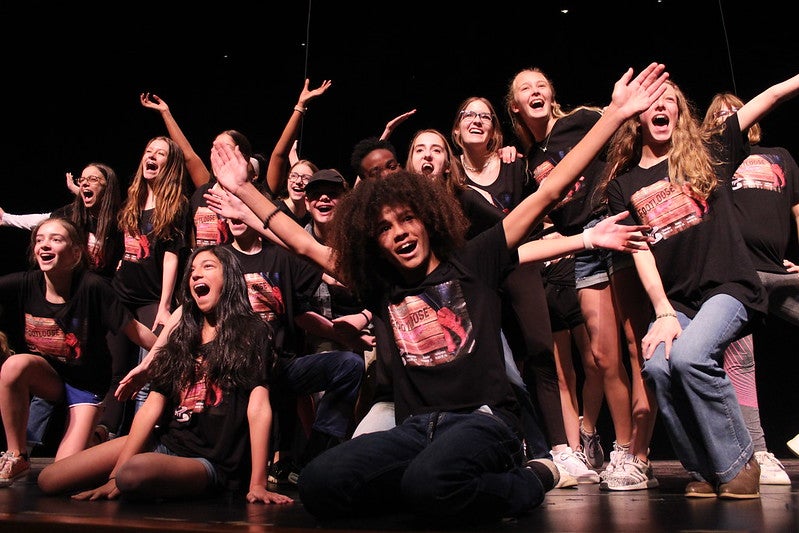 "It's really wonderful what they're able to present the schools with to help them with resources," Tuck said.
Workshops specifically for teachers also take place at the JTC, and iTheatrics leads other professional development opportunities throughout the year.
Ripley said the schools get better each year and it's a reflection of their participation in events like these.
At a time when there have been so many challenges confronting educators, making the decision to put on a school musical and participate in the celebration is already a major accomplishment, the iTheatrics team explained.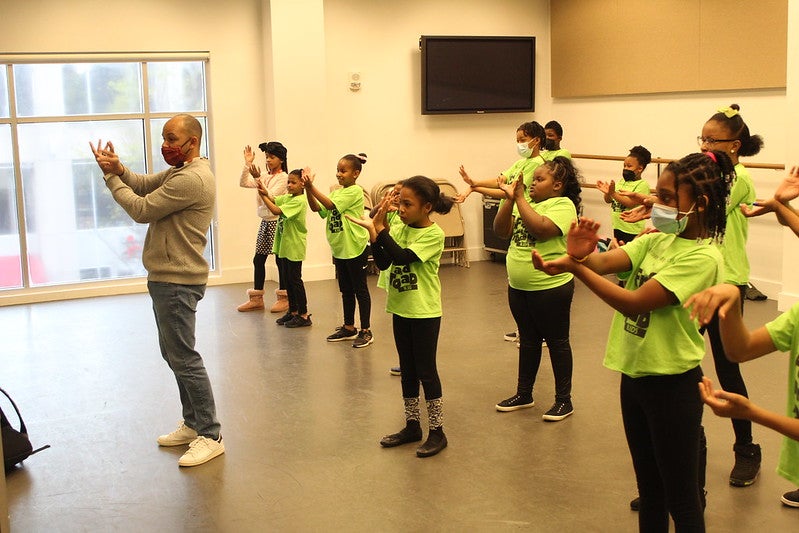 "The teachers are bending over backwards to provide this opportunity," said Jiana Odland, iTheatrics program director and DEI advisor. "They're getting so much support from the Blumenthal and it is absolutely incredible. And it is one of those events where the diversity of the students who get access is unparalleled…They're all here and they're all getting this opportunity to share and celebrate and it's really special."
That celebration aspect is key, said teacher Ashli Calvert of Alexander Graham Middle School, who has been bringing students to the event for more than ten years. "It's such a great day," she said. "First of all, the idea of celebrating theater is awesome because I feel like we celebrate a lot of athletics in our schools but we don't always celebrate theater…
"We're [also] celebrating theater for theater—not theater as a method of doing x, y and z. … it's absolutely worthwhile on its own without dressing it up with any other, you know oh, 'SEL' or 'literacy.' It's worthwhile watching theater just to watch theater and become a better human, put yourself in other people's shoes."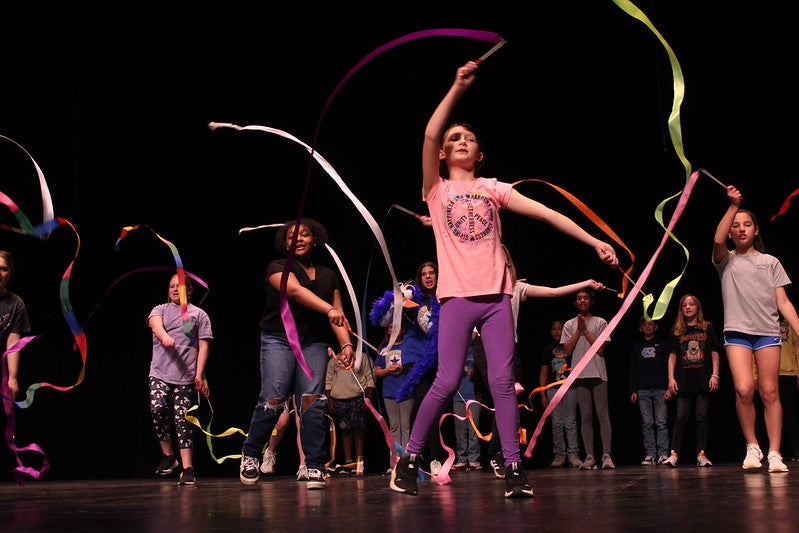 This year, more than 2,000 students and teachers will come together between March 28-30 at the Knight Theater in Uptown Charlotte to share their work and celebrate their peers. Any contribution helps to provide our youngest theater enthusiasts the benefit of working as a team to create something to be proud of as well as a fundamental access to the performing arts.
To make a financial donation to help support this special program, click the box below!
Thank you for your gift to make a difference in these students' lives!