Meet the Winners of the 2023 Mary Doctor Fine Arts Scholarship!
Two local young women with dreams of seeing their names on the silver screen are this year's winners of the Mary Doctor Fine Arts Scholarship. Melody Saxton, a senior at Mallard Creek High School, and Laura Grace Dhillon, a senior at Rock Hill High School, each received the $10,000 scholarship, which can be renewed annually throughout their college studies.
The scholarship is awarded to students who have a passion and demonstrated ability in one or more areas of the fine arts and plan to pursue an undergraduate degree in an arts-related field. Named in honor of Charlotte businesswoman Mary Doctor, a tremendous supporter of young people and Blumenthal Performing Arts, the award can be used for tuition, housing, books and other designated expenses.
A Career Behind the Camera
Melody Saxton will be heading to Savannah College of Arts and Design to study Film and Television. Her passion is behind-the-scenes work, and she hopes to become a cinematographer someday. That's the person who takes a director's concept and translates it visually through lighting, image composition and stylistic choices.
A cinematographer directs camera operators just like a film director works with actors, she said.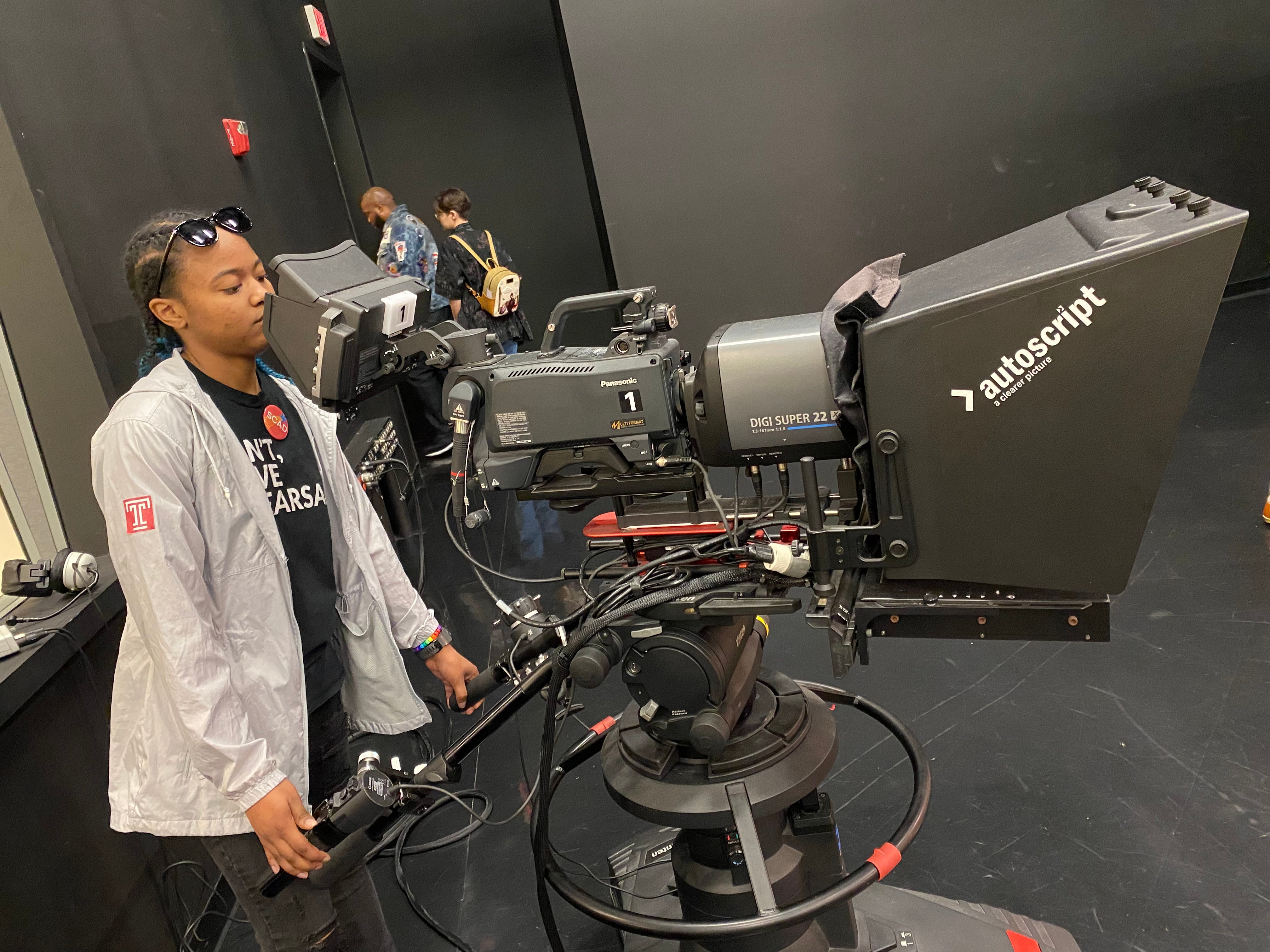 Saxton has always loved the arts but discovered her niche in middle school through technical theater classes. Learning how equipment, such as a soundboard, worked was fun and she enjoyed being the go-to person at school when someone needed help for assemblies or other special events.
She also had her first hands-on experience with film-making as an 8th grader at Piedmont IB Middle School. A professional videographer came in and helped the tech theater students to write, cast and produce their own film. Saxton worked on recording sound and filming the piece.
Saxton, who also served as a Blumenthal Junior Ambassador this year, loves live theater. But she said there's something special about having a tangible work of art that has a permanence and can be rewatched over and over.
At Mallard Creek High, she studied the art of photography through several years of Media Arts courses. And outside of school, she has continued to hone her technical skills. Recent projects include an original music video for her song, "Make a Change." She wrote the lyrics, performed the song and helped film it alongside her dad in 2020. It's a powerful plea for action in response to the year's tragic events, including the murders of George Floyd, Ahmaud Arbery and Breonna Taylor.
This spring, she also helped film a short documentary showcasing the work of D'Skills, a new local startup that connects teens with two-week micro-internships to bolster their skills and help companies with real needs and projects.
"It was a lot of work," she said, "but it was the good kind of work."
Hands-on experience is important to Saxton since she knows the arts can be competitive once you get out of school. That's the main reason she wants to attend SCAD. The school has strong industry connections, she said, with professors coming straight from the field. It's also well-placed for possible internships, thanks to campuses in Savannah and Atlanta. Both Tyler Perry Studios and Marvel have major production studios in the area.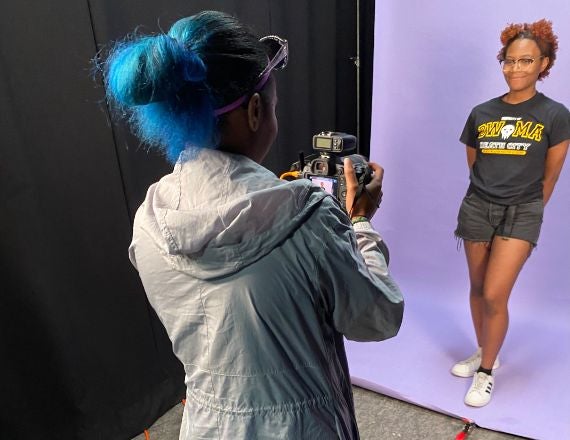 The school was her first choice but would have been out of reach without the Mary Doctor Scholarship. "I was really surprised and happy about it," she said. "It helps me actually go to SCAD because with my parents being educators, it's hard to pay for a school like that, so it really helped narrow down the tuition."
And as she looks toward the future, Saxton hopes someday to use film to capture things she loves—like movie musicals—as well as help provide a platform to tell stories about, and feature people, who don't typically get cast in films. Among them, actors with intellectual disabilities and performers with darker skin tones.
"I really want to be able to portray messages that need to be put out there," she said, "raising awareness for pretty much anything that's not already represented, whether I can personally relate to it or not."
The Acting Life
For performer Laura Grace Dhillon, her passion has always been for what happens in front of the camera and onstage. From the tender age of four, when she first spotted a girl who looked and sounded a bit like her in a TV ad, she was determined to become an actor.
During elementary school, her family headed to Shanghai, China for a few years. The school emphasized the arts in its curriculum, with multiple theatrical productions taking place each year in the lower, middle and high schools.
(Laura Grace Dhillon)
"While I was there I was able to cultivate a lot more of what I already kind of knew in my heart I was going to pursue," she said, "and then, of course, when I came back I was like I want to do more of this… and so I found any way I could get involved and just did."
That included school and community productions as well as pursuing voice lessons, workshops and mentoring programs. That's in addition to a variety of other extracurricular commitments Dhillon has, including serving as president of the high school's drama club and working as a Blumenthal Junior Ambassador.
The hard work has paid off. She and her castmates in Rock Hill High's production of "Parallel Lives," recently took top honors at the South Carolina state festival and went on to win third place at the Southeastern Theatre Conference national competition.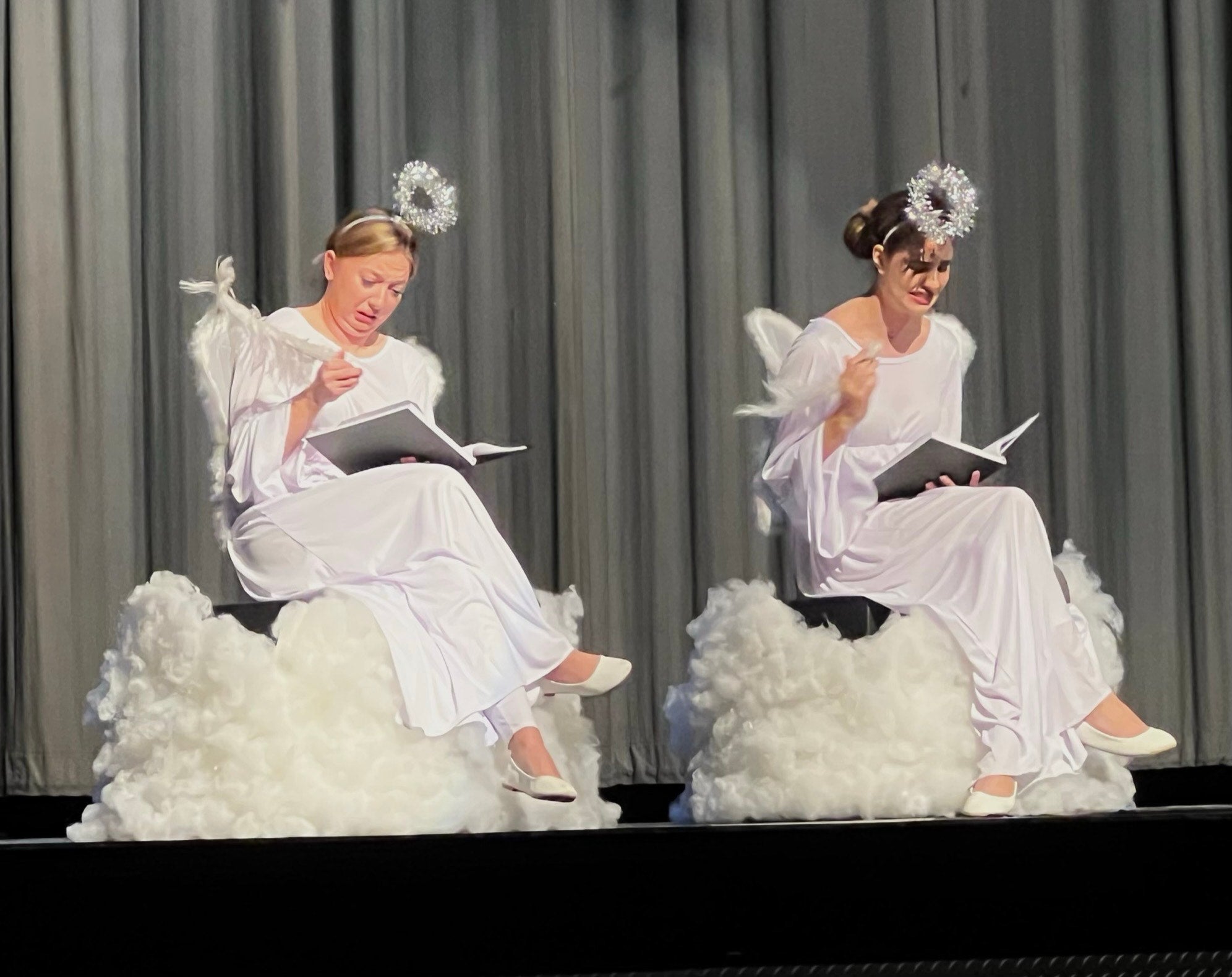 Dhillon, meanwhile, received Best Actor and Outstanding Actor recognitions respectively at the two events.
Winning at state and later nationals was a total surprise and incredibly validating, Dhillon said. And it came at a time when she felt particularly vulnerable.
Only a day before competing, she had received a blow: a rejection letter from one of the top acting programs she'd applied for.
"I just felt like 'Hey I can do this. This is something that I've been working towards and it's real,'" she said. "Because a lot of people don't want to think that performance is something that is actually a job or actually something you study. And I was sitting in front of professionals who were telling me that it was, that it was possible and I was already doing it."
Dhillon learned later she had been accepted into her first choice acting program: New York University Tisch School of the Arts, where she plans to pursue a BFA in Drama and a minor in Creative Writing.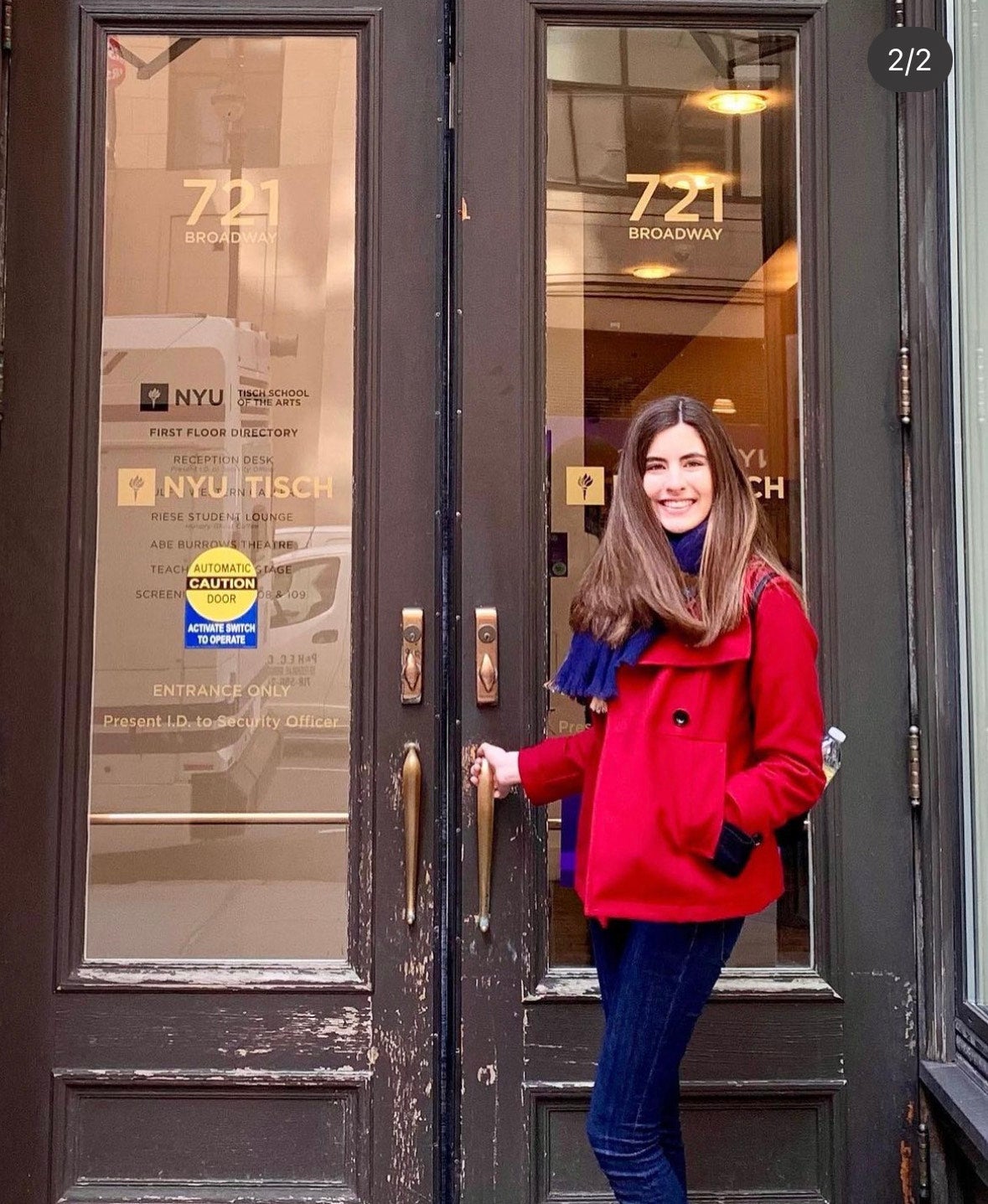 Receiving the Mary Doctor Scholarship means that her room and board costs will be covered at NYU.
"When I found this out… I was so relieved. I was so happy," said Dhillon, whose parents are recently divorced. "I wanted to be able to support myself, support my living situation."
To reduce college expenses, she has also worked hard to try to obtain advanced college credit through a rigorous schedule of International Baccalaureate courses at her high school.
Dhillon said she knows that she's embarking on a career path that can have highs and lows but she's ready to embrace that full on. To have the opportunity to reach people through art, serve as a conduit for connection and share diverse perspectives, is worth it, she said.
"I think honestly, the passion that I have for this is just what keeps me going," she said. "The idea that even if rejection comes… whatever happens is just another way for me to find another opportunity, to find something else."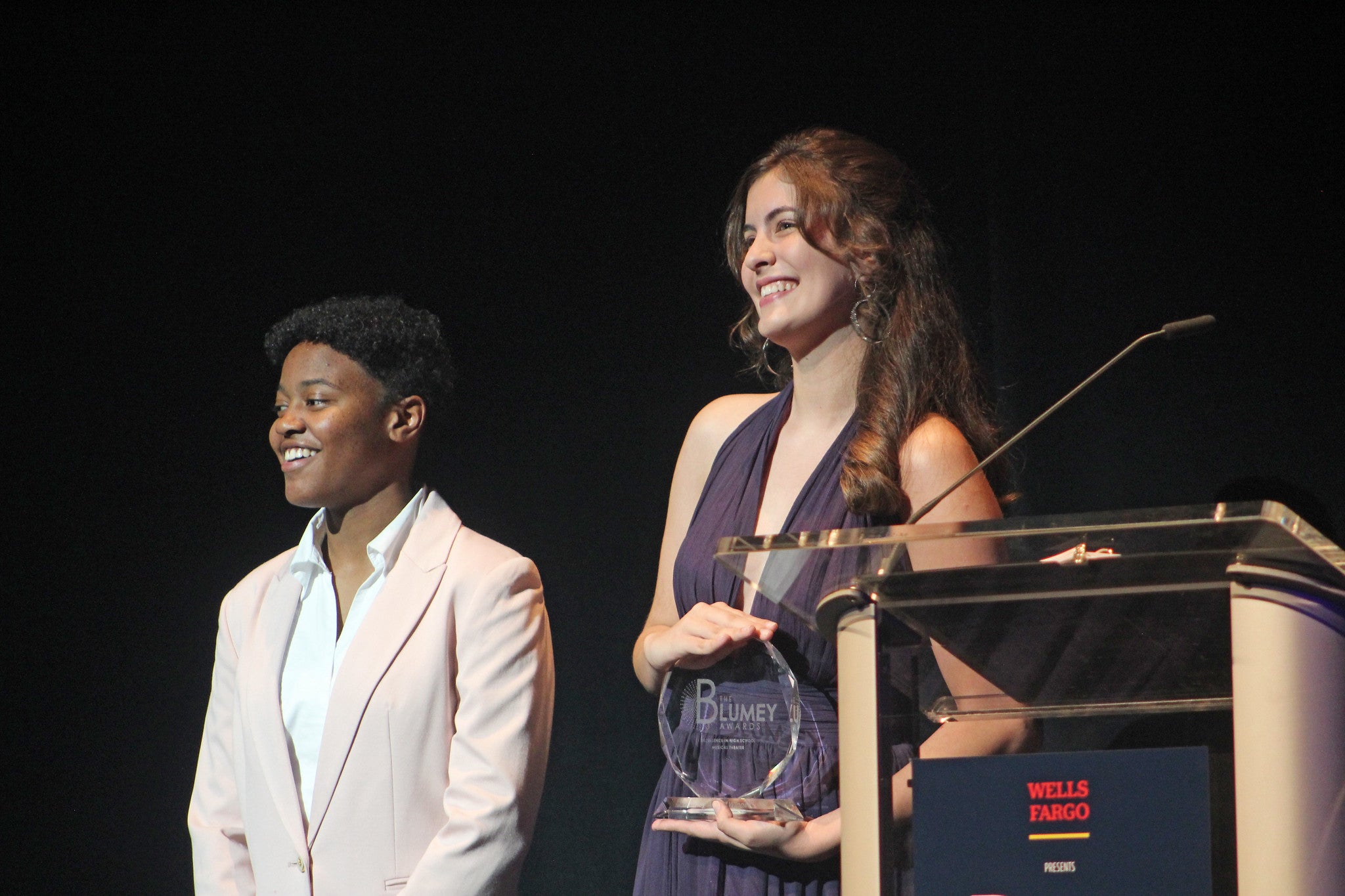 (Melody Saxton and Laura Grace Dhillon serving as Award Bearers at the 2023 Blumey Awards Ceremony at Belk Theater)