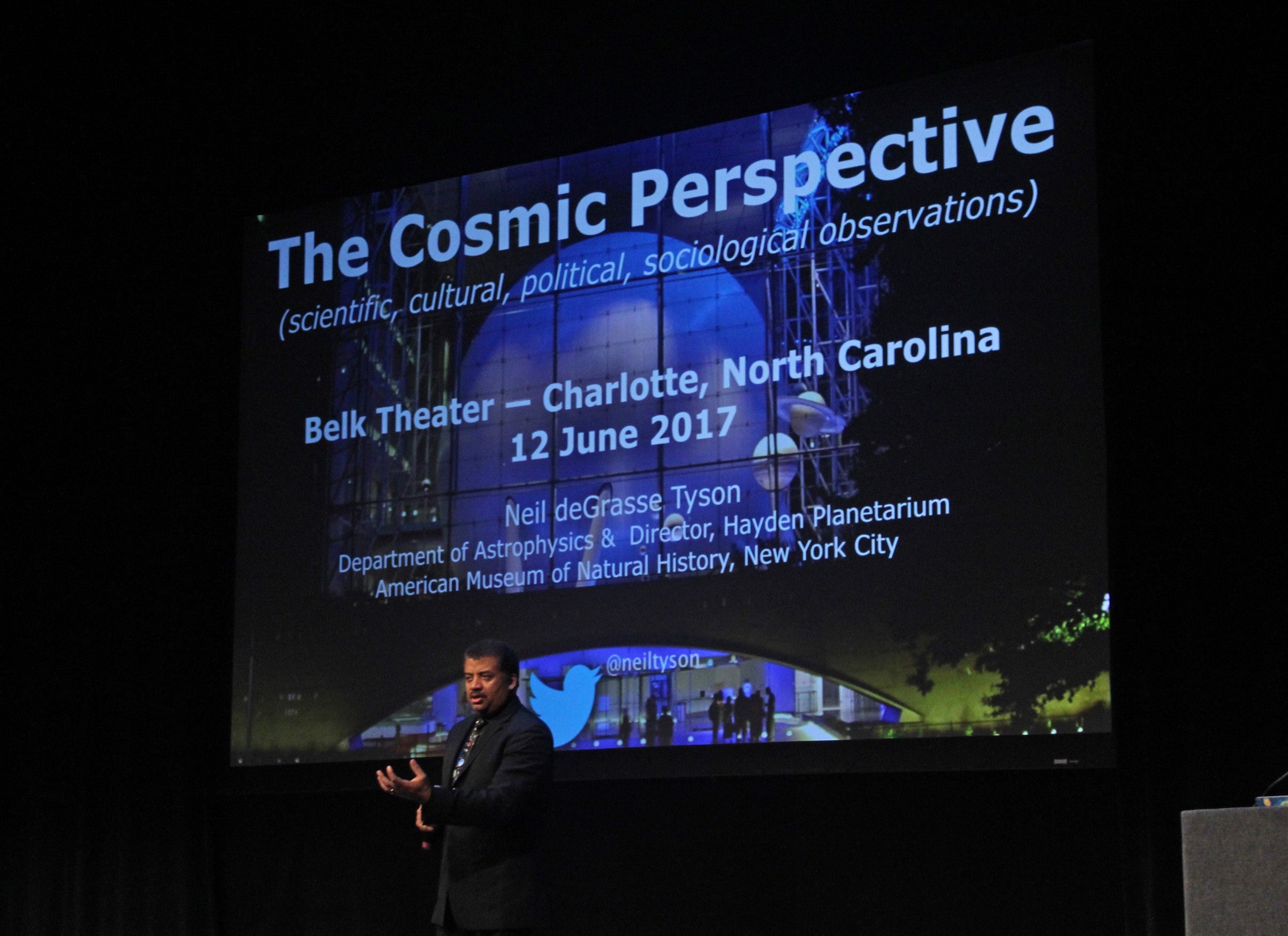 Neil deGrasse Tyson: Your pics, Tweets, and one priceless interaction caught on video
By Becky Bereiter

Jun 13, 2017
Personal astrophysicist Neil deGrasse Tyson graced the stage of the Belk Theater Monday night to another sell-out crowd in the Queen City. True to form, he left his loyal fan base with a lot of laughs and a whole lot more to ponder over, with regards to his truly thought provoking views on the cosmic perspective.
He spoke for about two hours, touching on everything from the earth's creation - to the search for life in the universe - the need for continued space exploration - Pluto in fact not being a planet (see photo below for context) - to exactly how many burgers McDonald's is talking about when it comes to their iconic "over 99 billion served" signage.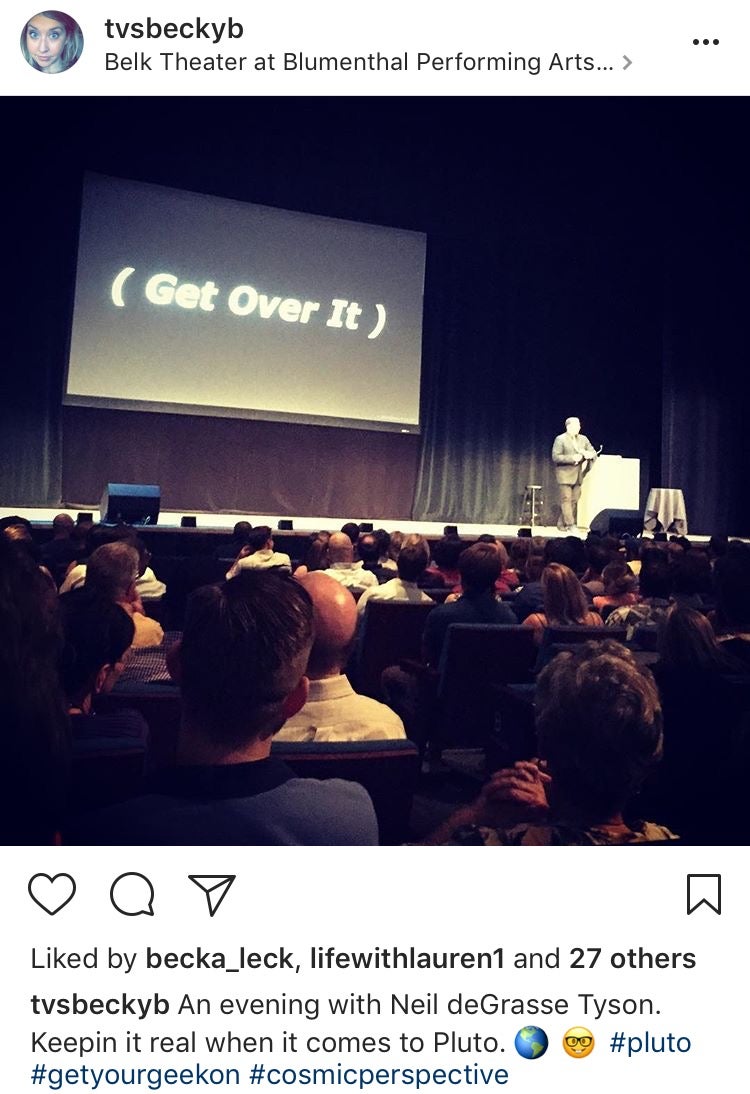 After his "lecture" he opened the floor to questions from the audience and some of the absolute best moments of the night included the interactions he had with kids, all under the age of 11!
One audience member caught this once-in-a-lifetime exchange with Neil and a 9-year-old who could very likely run the world some day.
Many thanks to Dr. Neil deGrasse Tyson for an excellent show last night, and for letting our kids know that smart is cool. @neiltyson pic.twitter.com/V7y4nVvz6p

— Ed Gonzalez (@ed07087) June 13, 2017
He hinted on more than one occasion that he would return to Charlotte next year - so if you weren't able to get your hands on a coveted ticket - 2018 could be promising!
He followed up Monday's performance in Charlotte with another NC appearance in Asheville, Tuesday. Perhaps it's because The Asheville Brewing Company recently brewed a new Belgian beer specifically in his honor? (details in link)
Overall, it's clear that Tyson is a fan of the Tar Heel State - despite the direct and indirect commentary he shared with regards to politics in our state/country (see below).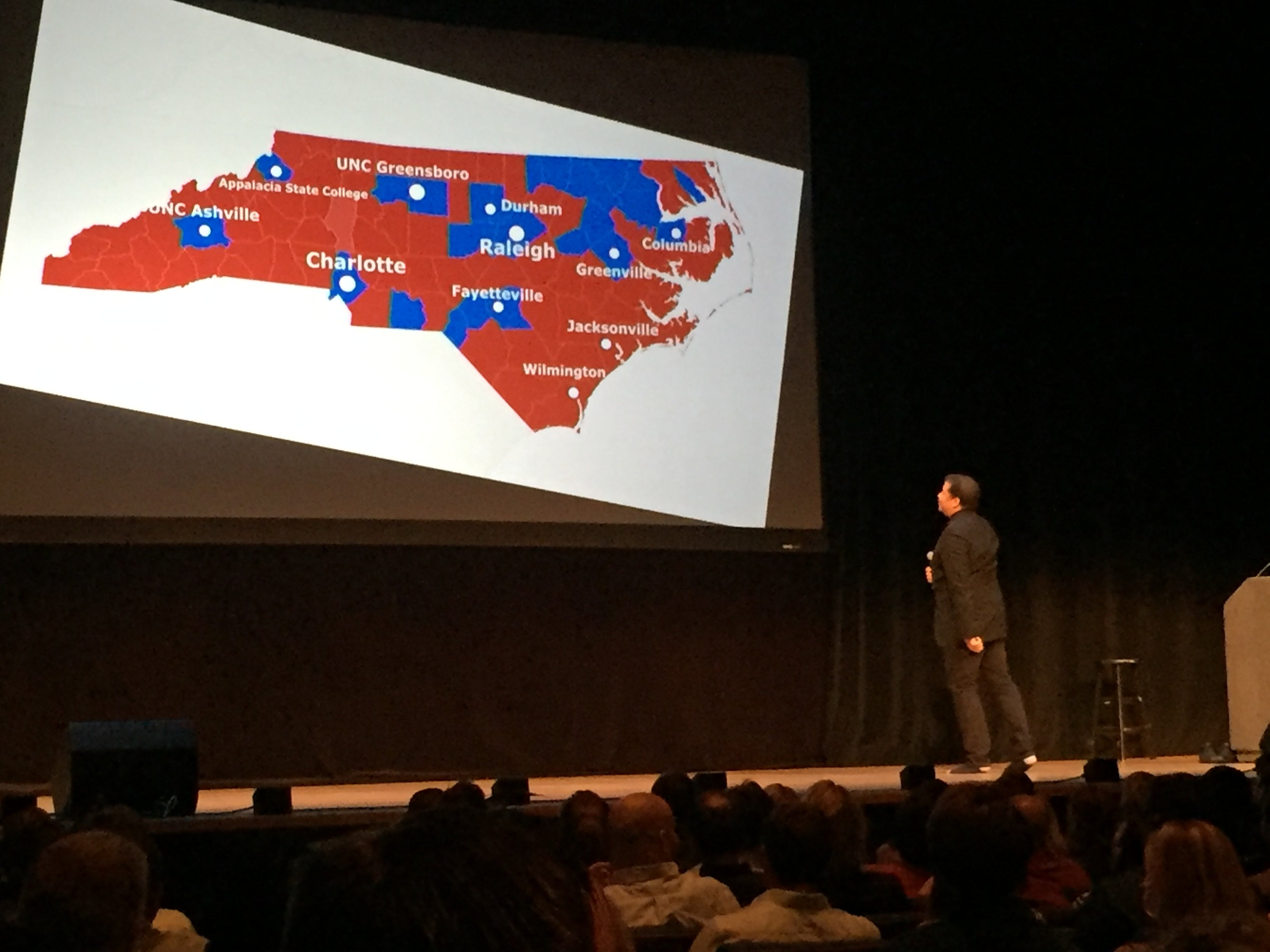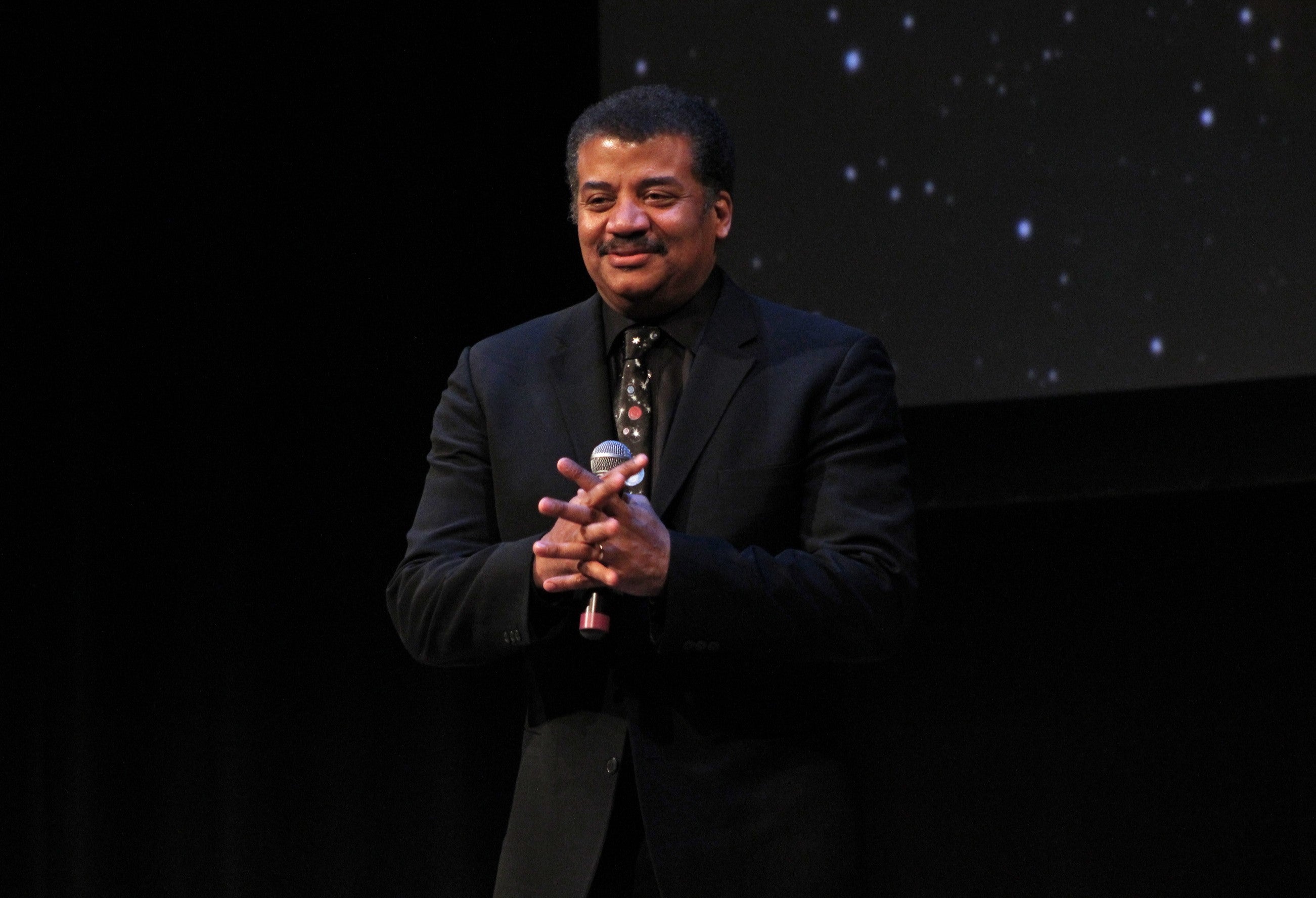 Photo: Daniel Coston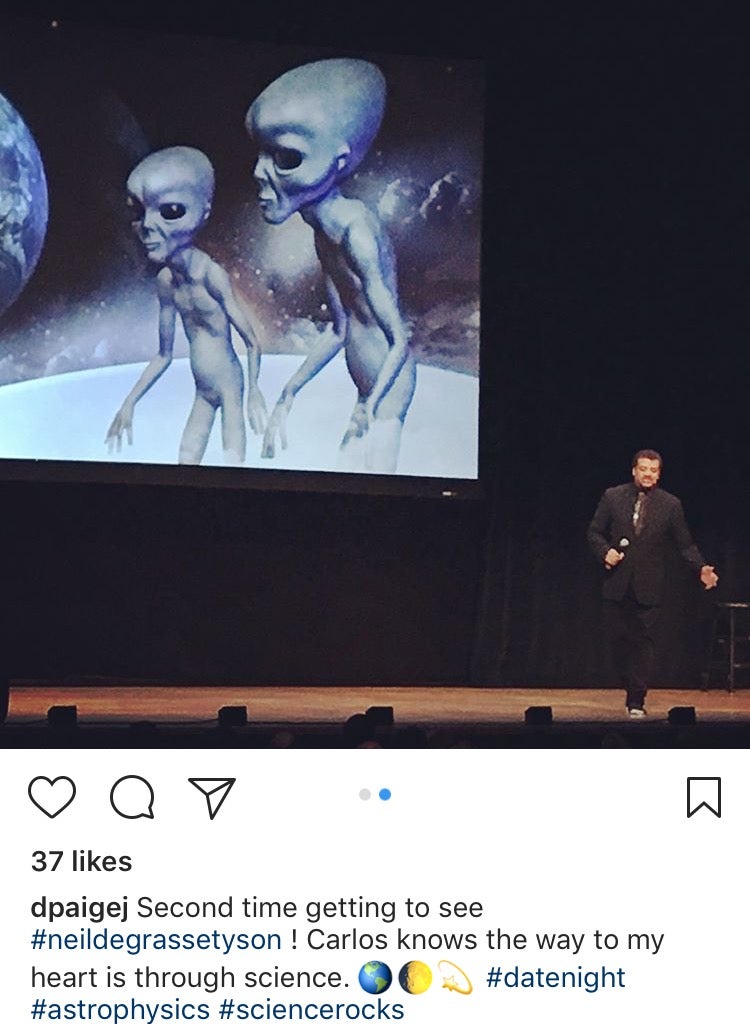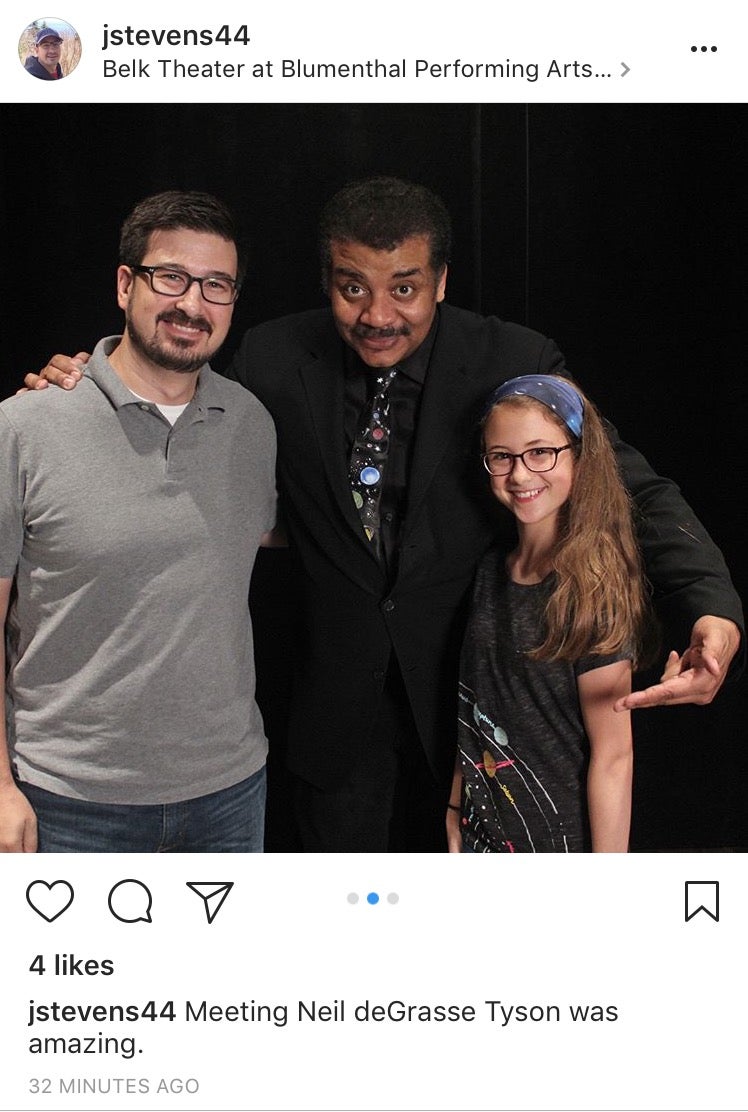 Just saw @neiltyson speak on the "Cosmic Perspective." Amazing talk and he is a very down to earth person. pic.twitter.com/gYWGxyP1cj

— Omar S. Manejwala MD (@drmanejwala) June 13, 2017
Thanks for another FANTASTIC night Neil! We hope to see you soon!