Nerdy Night Out Features Local Talent and Delivers with Intelligent Nightlife
For audiences looking for a fun and smart spin on the typical night out, Blumenthal Performing Arts has good news: its Nerdy Night Out series will be expanding in 2023.
The events, which merge humor with all manner of topics—from sharks to sasquatch to superheroes to stories of amazing women (and that's only the things that begin with the letter "s"!)—will now happen every month. They'll take place at a new location, too: the Carolina E-Sports Hub, which houses a variety of groups interested in competitive and social gaming on Charlotte's west side.
Nerdy Night Out landed there, thanks to a new partnership with the Charlotte Gaymers Network, an inclusive LGBTQ+ organization that welcomes diverse audiences to its many events.
Joe Hunsaker, Blumenthal's Events and Special Projects Manager, says the space provides a perfect fit for the series with its built-in stage and concessions area. The location also supports Blumenthal's new focus on bringing more arts events out of its traditional uptown theaters to neighborhoods around the city, he says.
Here's a look at how the series got its start, who you'll see there, and more on upcoming events.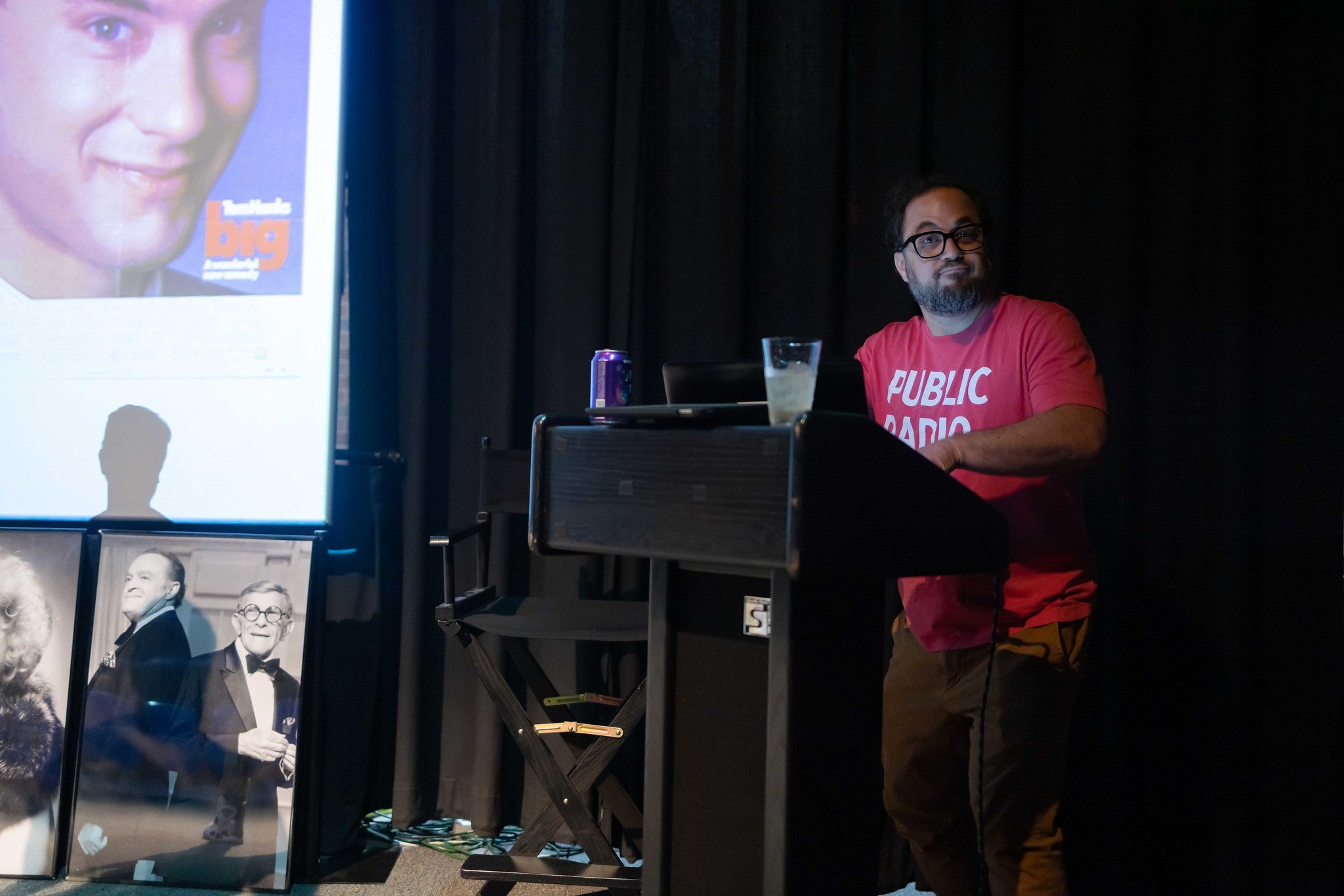 (Joe Hunsaker, Blumenthal's Events and Special Projects Manager)
Origins of Nerdy Night Out
The Nerdy Night Out series was inspired by Caveat NYC, a cabaret-style theater on New York's Lower East Side, co-founded by a physicist and a former theater director/museum consultant.
"Everything they're doing is interesting and fun and sort of like 'intelligent nightlife,'" says Hunsaker, who also co-hosts the Nerd Skool Podcast.
Hunsaker visited Caveat on Blumenthal President Tom Gabbard's recommendation in 2018. What he found was something he wanted to bring back to Charlotte.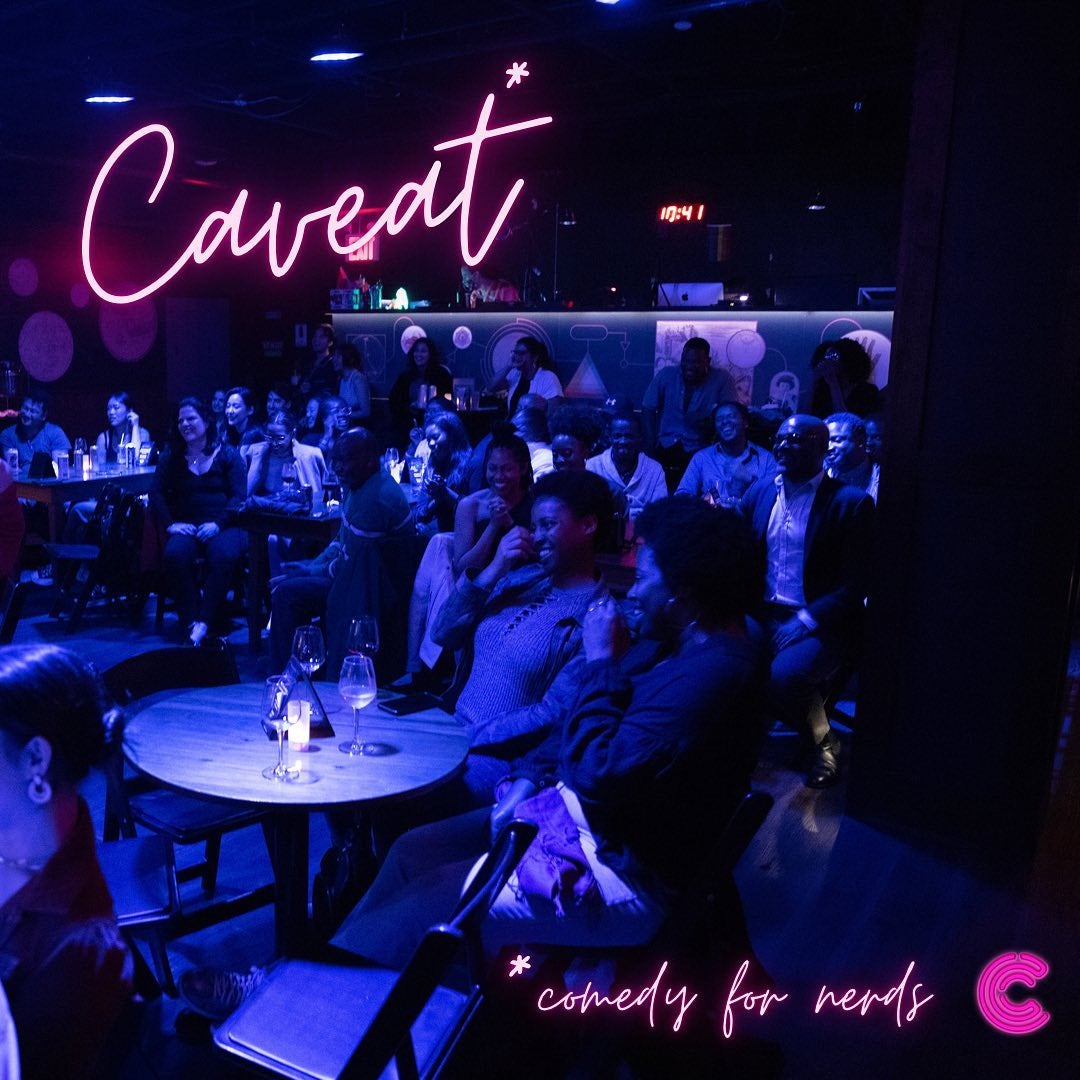 "…it felt like a time where ignorance was being celebrated a lot in society," Hunsaker says. "It was just a nice breath of fresh air to be at a place where… diverse, intelligent audiences [were] having a night out."
In 2019, Blumenthal sent a team to New York to participate in a weekend of workshops with the Caveat team. It also started programming a variety of Caveat-created events in Charlotte to kick off the series.
When the pandemic hit, the series could have fizzled out. Instead, Hunsaker shifted the program online and produced about a half-dozen "Nerdy Night In" events, including a Halloween special, a virtual RenFest, and a Heroes Debate where contestants argued for and against superheroes competing in imagined scenarios.

The online format allowed him to experiment with a variety of formats and get tons of local artists, from poets and sketch comedians to singing pirates involved.
What kind of audience does it draw?
Comic Blayr Nias says Nerdy Night Out is the perfect match for people who enjoy going out and also gravitate toward activities like book clubs, documentaries and trivia nights.
"There's a lot of people out there that consider themselves nerds but also consider themselves as being social at nightlife," Nias says. "… I know a lot of my friends do that. This is literally their equivalent of going to church at night."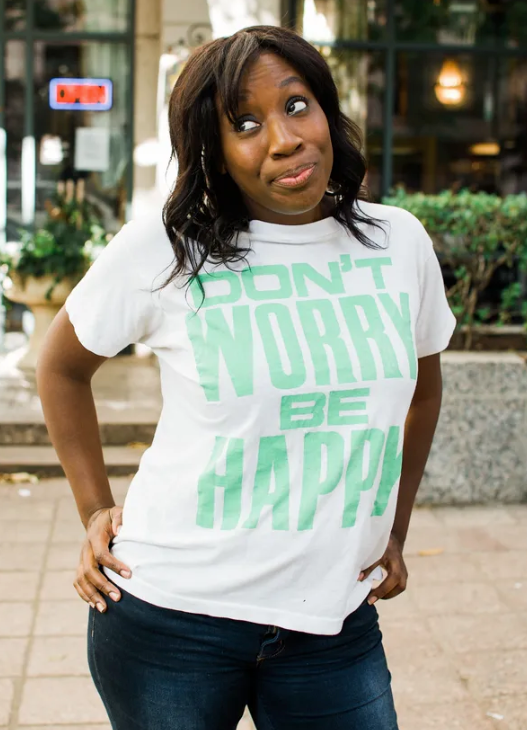 (Comic Blayr Nias)
Nias hosted the most recent Nerdy Night Out, January's Shark Appreciation Show. She performed a stand up set and commentary alongside marine biologist Andrew Goff's presentation on sharks, and Solid Dad Improv Troupe's long-form improv inspired by the lecture.
Nias, who has been named "Best Comedian" by both Charlotte Magazine and Creative Loafing, says it's the presenters who make these events entertaining and informative.
"It's that cool college professor you had who wore a wacky tie… and made learning fun," she says. "And seriously, I learned so much about sharks and not any of it was boring—not one second."
What's in it for the presenters?
Andrew Goff is one of those fun professors. He has been an adjunct faculty member in UNC Charlotte's biology department for the last five years. He says he loves fostering an interest in science related topics, especially for people who are not typically science-minded.
He does that by bringing in a lot of pop culture references and anecdotes. One of his favorite Nerdy Night Out presentations was dedicated to debunking the science shown in 1980s and '90s movies, like time travel in "Back to the Future" or changing sizes in "Honey, I Shrunk the Kids."
(Andrew Goff)
Goff says one challenge within the scientific community is that experts are often so specialized and accustomed to sharing their knowledge with others in their field that they are unable to present topics in an approachable way for others.
"A lot of really brilliant scientists don't have the ability to communicate to the mass public," he says.
But for Goff, making science understandable and interactive is a priority.
"When you get people to open up and engage, you're really fostering community," says Goff, who is known for bringing his students outside the classroom to clean up local waterways. (The student organization he sponsors, UNCC Trash Taggers, was recently named a Volunteer Group of the year by the city's Adopt-a-Stream program. Last year, they collected about 9,300 pounds of garbage out of local creeks throughout Charlotte!)
He says events like Nerdy Night Out help counteract the isolation many people feel, especially since the pandemic.
"The thing I think is missing from a lot of our interactions… is that we don't have that sense of 'you can talk to your neighbor, you can talk to people when you go by them, you can talk to a stranger in a bar.' And I think that this nerdy stuff, we're getting some folks that might be a little more introverted than others and we're giving them this opportunity to come out and be themselves, and be heard and participate at these events that can be pretty damn fun."
For presenter Jenny Kabool, it was great storytelling that first piqued her interest in the Nerdy Night Out series. She got hooked watching Caveat's historical women-focused feature, "Nevertheless She Existed," when it came to Charlotte in 2019, and participated in the accompanying workshop they offered for local artists to hone their storytelling and comedy skills.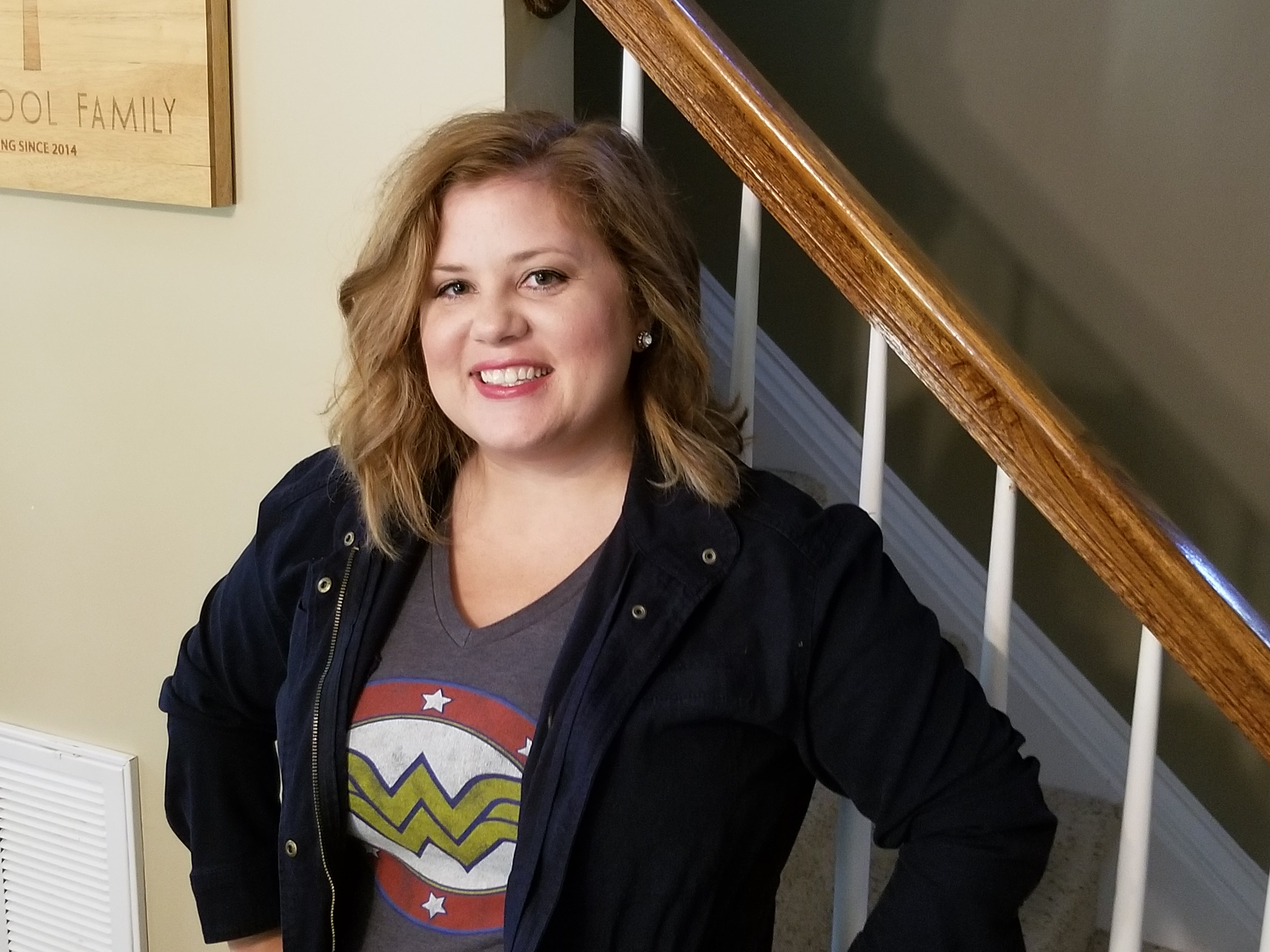 (Jenny Kabool)
At the time, Kabool worked in Blumenthal's Education department, and helped organize the local workshop. Now, she's the Executive Director of the non-profit Palmetto State Arts Education and a lecturer in arts management at UNC Charlotte, as well as the lead organizer for Ladies Who Rock, one of the recurring Nerdy Night Out programs.
Ladies Who Rock highlights women across history who might not otherwise be known in a fun, respectful way. About a dozen local women are part of the team behind the series, she says. They include artists, comedians and media professionals. Kabool says they try to tell a wide variety of stories.
"We want to make sure we're presenting women from diverse backgrounds and not just from the western world," Kabool says.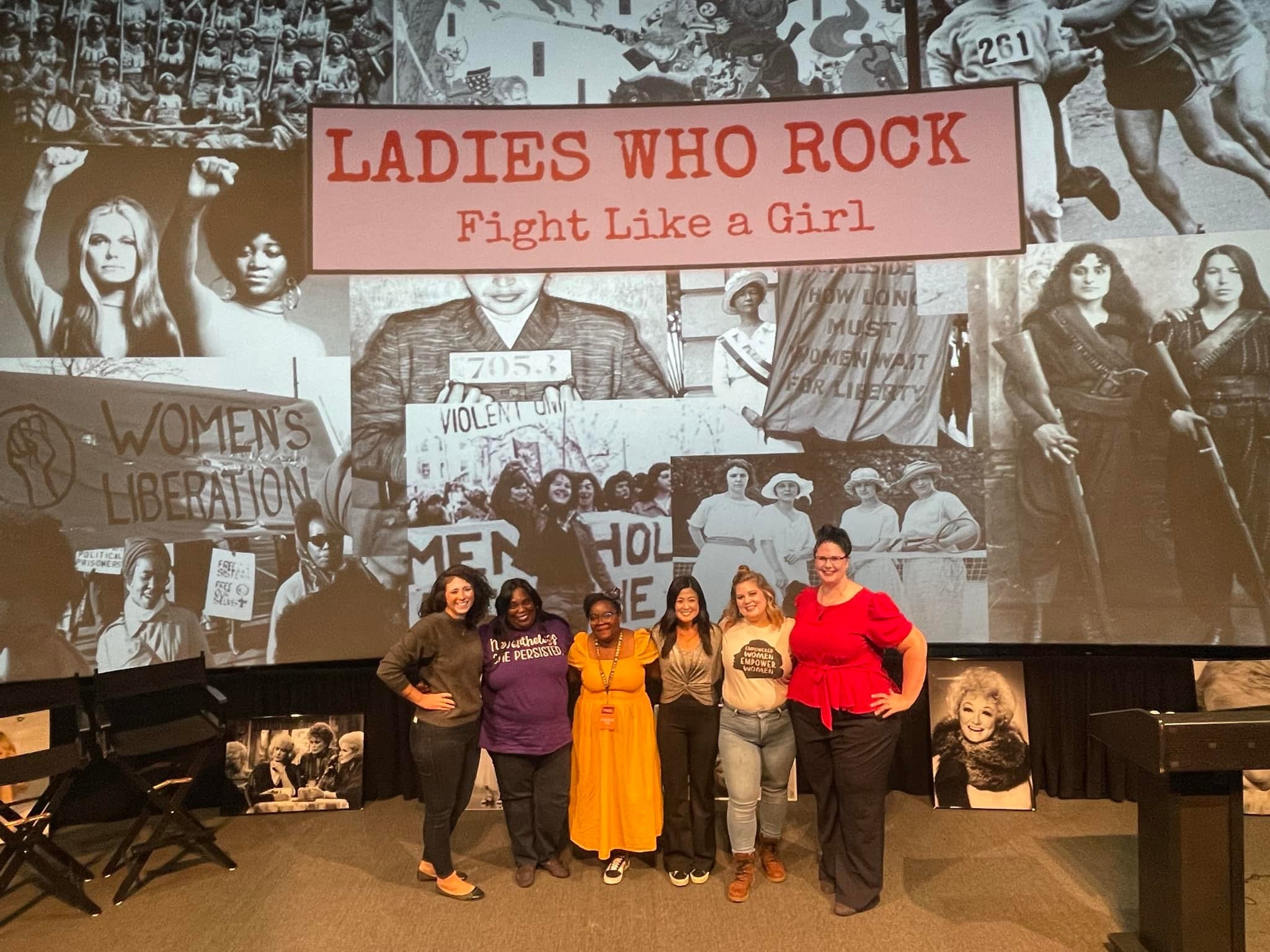 It's not all rosy, either. Many historical women had to overcome tough circumstances. "We show the bumps with the beauty," she says.
Wait, there's more!
The next Ladies Who Rock show (Saturday, February 25) is Valentine's Day themed.
Kabool says it focuses on women who were mothers, mistresses or involved in a murder. Expect storytelling, improv and trivia ("Wife, Mistress or Murderer?") throughout the evening.
The featured subjects include Anne Boleyn (who "lost her head" thanks to England's King Henry VIII), Mumtaz Mahal (whose love inspired the Taj Mahal's construction), and Sally Hemings (the enslaved woman who some experts believe bore as many as six children with Thomas Jefferson.)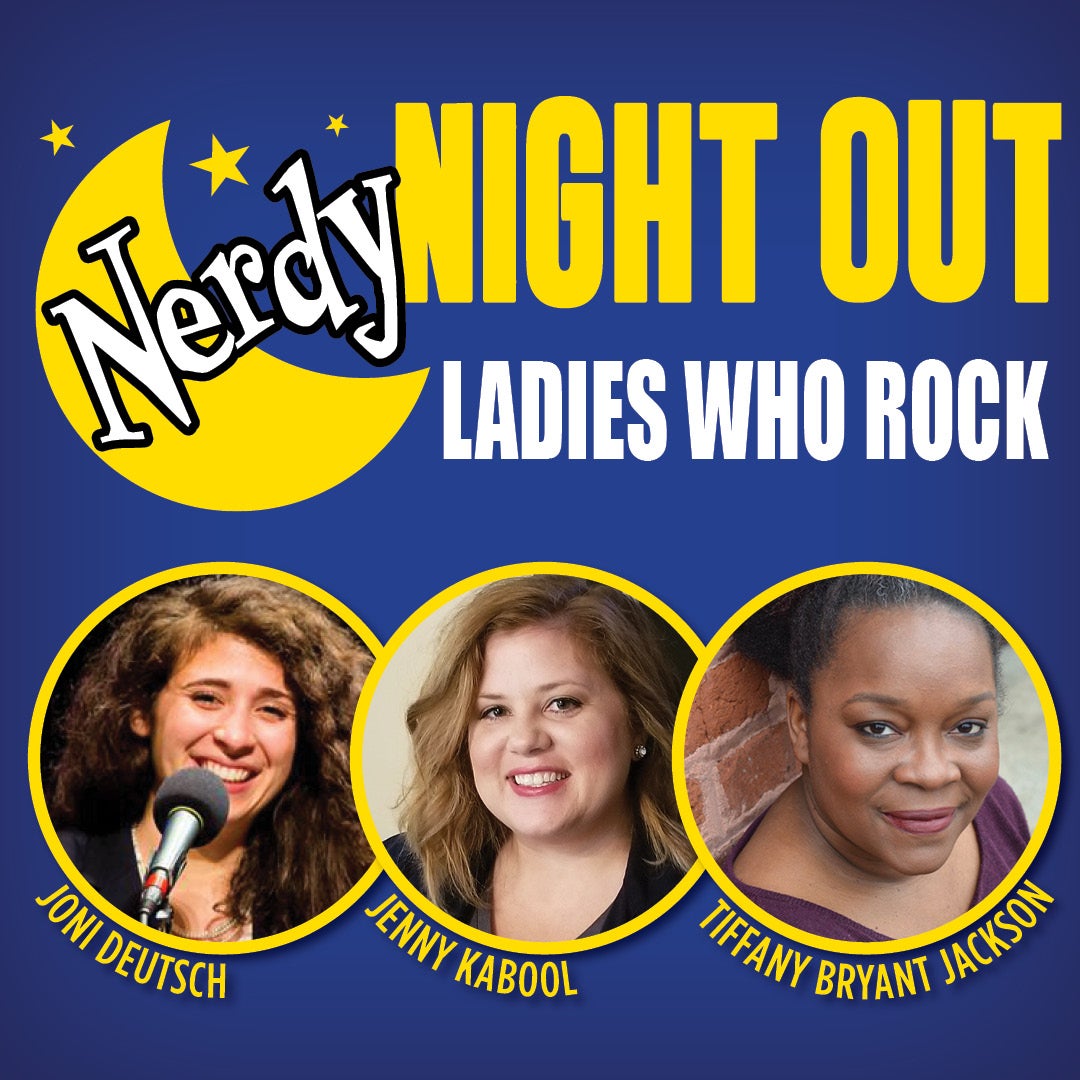 Kabool will perform along with Joni Deutsch (formerly of WFAE-FM, and now part of the team at Podglomerate) and Tiffany Bryant-Jackson (founder of Open Cage Productions). They'll be joined by improvisers Mandy Butler, Jenn Bianchi and Rasheeda Moore who will help tell the history of the bra.
On Saturday, March 25, Nerdy Night Out: The Sasquatch show features cryptozoologist Cher Lambeth of the Charlotte Area Paranormal Society. She will talk about alleged sightings of sasquatch and other cryptids (legendary creatures) in North Carolina. Now Are The Foxes, one of Charlotte's premiere improv groups, will perform a long-form improvisation inspired by the evening's presentation. And improv performers Austen DiPalma and Jason Spooner will also share details about their new comic book, "Sasquatch: War Ender."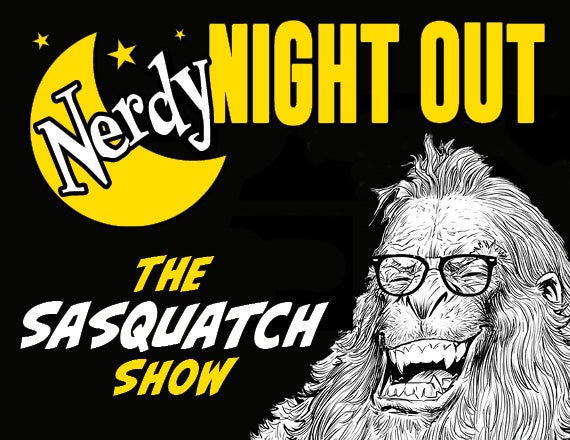 Check Blumenthalarts.org each month for updates on the latest Nerdy Night Out shows!