Newly Expanded Mary Doctor Fine Arts Scholarship now accepting applications!
You may be familiar with the entertainment options Blumenthal Performing Arts brings to Charlotte but did you know the organization also offers several major scholarship opportunities for graduating high school seniors pursuing arts related fields?
The application deadline for one of them, the newly renamed Mary Doctor Fine Arts Scholarship, is coming up soon - Monday, March 13. If you know a graduating senior with a passion for the arts and financial need, let them know about this incredible opportunity! Two graduating students are selected each year to receive scholarships totaling up to $40,000.
Previously limited to the performing arts, the scholarship is now expanding to include applicants pursuing degree programs in the visual arts, including areas like digital art, studio art and film.
"The arts are evolving in exciting ways that blend traditional and new art forms," says Blumenthal President and CEO Tom Gabbard. "As we evaluated the portfolios of student applicants to the Mary Doctor Scholarship the last few years, it was clear that talented students here have really embraced this convergence, and that we needed to tweak the scholarship language.
"We're proud of the young talent emerging in the Charlotte region, and are deeply grateful to Mary and Don Doctor for their commitment to help young people prepare to accomplish wonderful things."
Marley Noel, one of last year's award recipients and now a freshman at North Carolina A&T University, is one example of a student whose interests and experience in the arts span multiple disciplines. You could call her a modern day Renaissance Woman.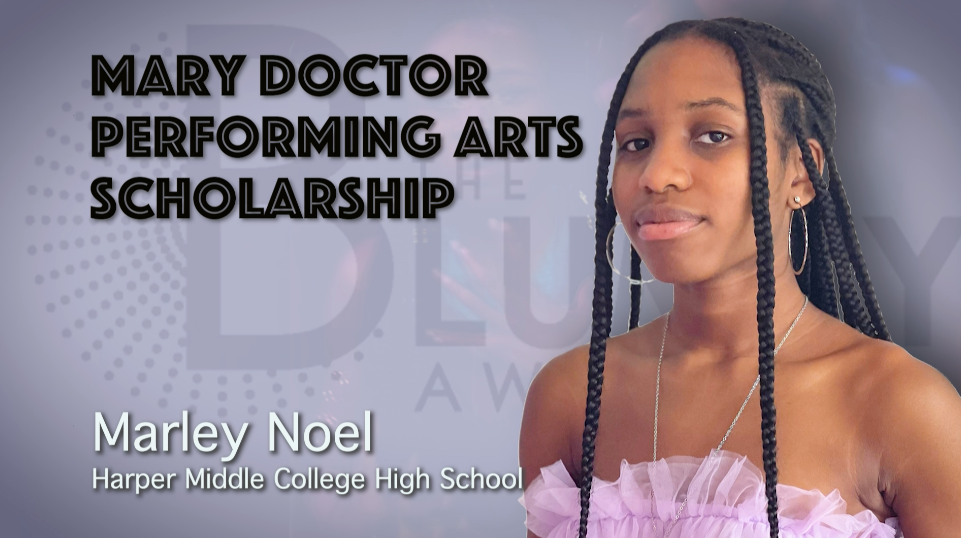 As a high school student, Noel received both regional and national recognition for her writing and visual artwork. She pursued arts opportunities spanning everything from playwriting and poetry to filmmaking, theater criticism and even volunteered as an usher through Blumenthal's Junior Ambassadors program.
She also assisted Blumenthal's Director of Artistic Experiences, Bree Stallings, last summer as an Apprentice Art Director, a paid nine-week position under the newly established Goodman Apprenticeship. (Noel was the second student selected for this opportunity that honors the contributions of the late David Goodman, a former Blumenthal Board of Trustees member.)
Now, thanks to the Mary Doctor Scholarship, she's pursuing a degree at NC A&T in visual arts.
The decision to expand the award was easy, says local business owner Mary Doctor, who generously funds this program and several other educational initiatives at Blumenthal, along with her husband, Don.
"In the past, we had costumers, stage managers and other areas that did not necessarily transfer to the term 'performing,''' she says. "These young adults in other areas of the arts are just as important as the "triple threat," and deserve a chance to audition.
"This scholarship remains important to me," she adds, "because it means the difference of reaching for your dream or moving away from your dream. This scholarship has made the difference in many lives."
That's something 2015 scholarship winner Tre' Booker can confirm.
"I knew I couldn't afford college," Booker shared with Blumenthal last year. He grew up in a single parent home where his mom did everything she could to support his passion for dance, but finances were tight.
The award made it possible for Booker, a dancer, to study at University of North Carolina's School of the Arts for three years and the prestigious Scholarship Program at The Ailey School, part of the Alvin Ailey American Dance Theater, for his final undergraduate year.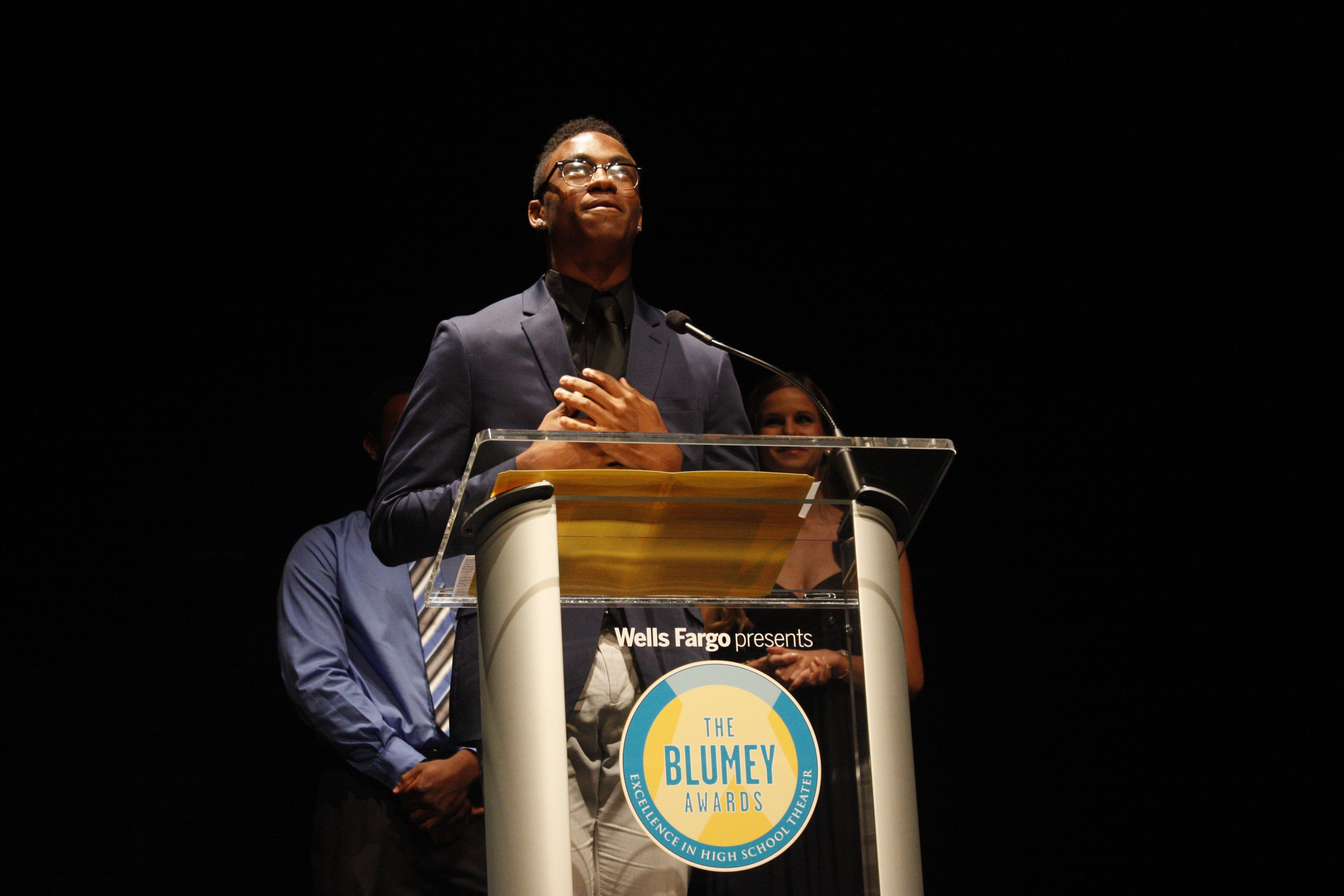 (Booker accepting the Mary Doctor Performing Arts Scholarship at the 2015 Blumey Awards Ceremony)
"They really kind of set me up for the rest of my life," says Booker, who made history in 2021 as one of the first male cheerleaders to join the Carolina Panthers TopCats squad. He recently completed his second season with the organization.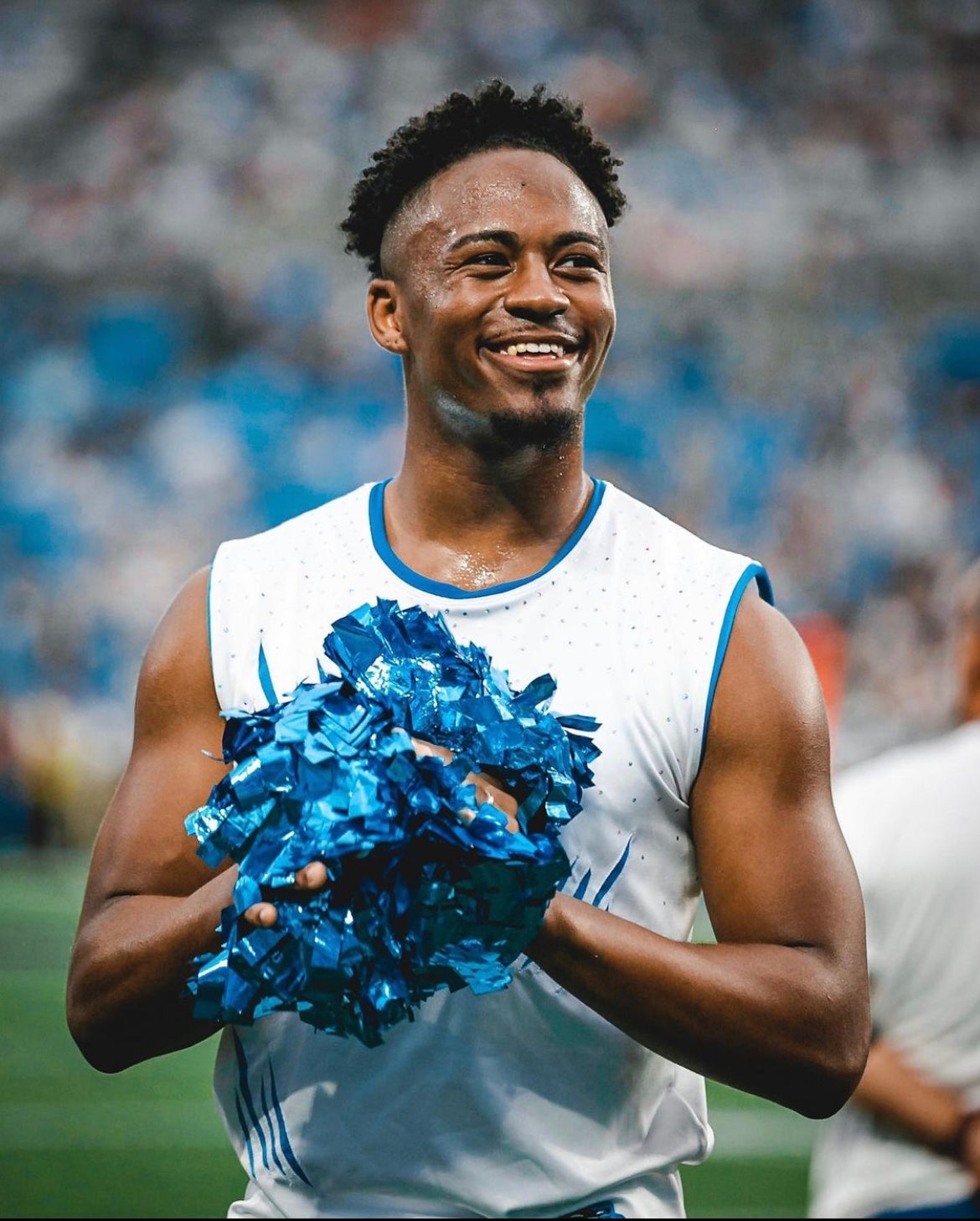 Booker says the scholarship also helped him recognize, for the first time in his life, that he had the artistic ability to pursue his dreams.
"The Mary Doctor scholarship gave me the confidence that I could do it," he says.
Click here to find out more about the Mary Doctor Fine Arts Scholarship and other scholarship opportunities available at Blumenthal for young people with a passion for the arts.