LOCAL TEACHER, MATTHEW HINSON, TO RECEIVE MAJOR AWARD AT THE 2019 NATIONAL HIGH SCHOOL MUSICAL THEATRE AWARDS
If Matthew Hinson had followed his original career plans, he might be working as a chef at your favorite restaurant or singing center stage as a classical tenor. Instead, he went into teaching—where he's perfected another kind of recipe: transforming young performers into stars.
For the last 13 years, Hinson has been the Musical Director of Musical Theatre at Northwest School of the Arts, a CMS magnet program for middle school and high school aged students with a passion for the arts. Among his hundreds of former students are such stand outs as Eva Noblezada, who just received her second Tony nomination for Best Actress in a Leading Role for HADESTOWN; Mekhai Lee who performed in the national tour of THE COLOR PURPLE; Abby Corrigan, who starred in the national tour of FUN HOME; and Renee Rapp, who received the 2018 Best Performance for an Actress Award at the National High School Musical Theatre Awards (also known as The Jimmy Awards).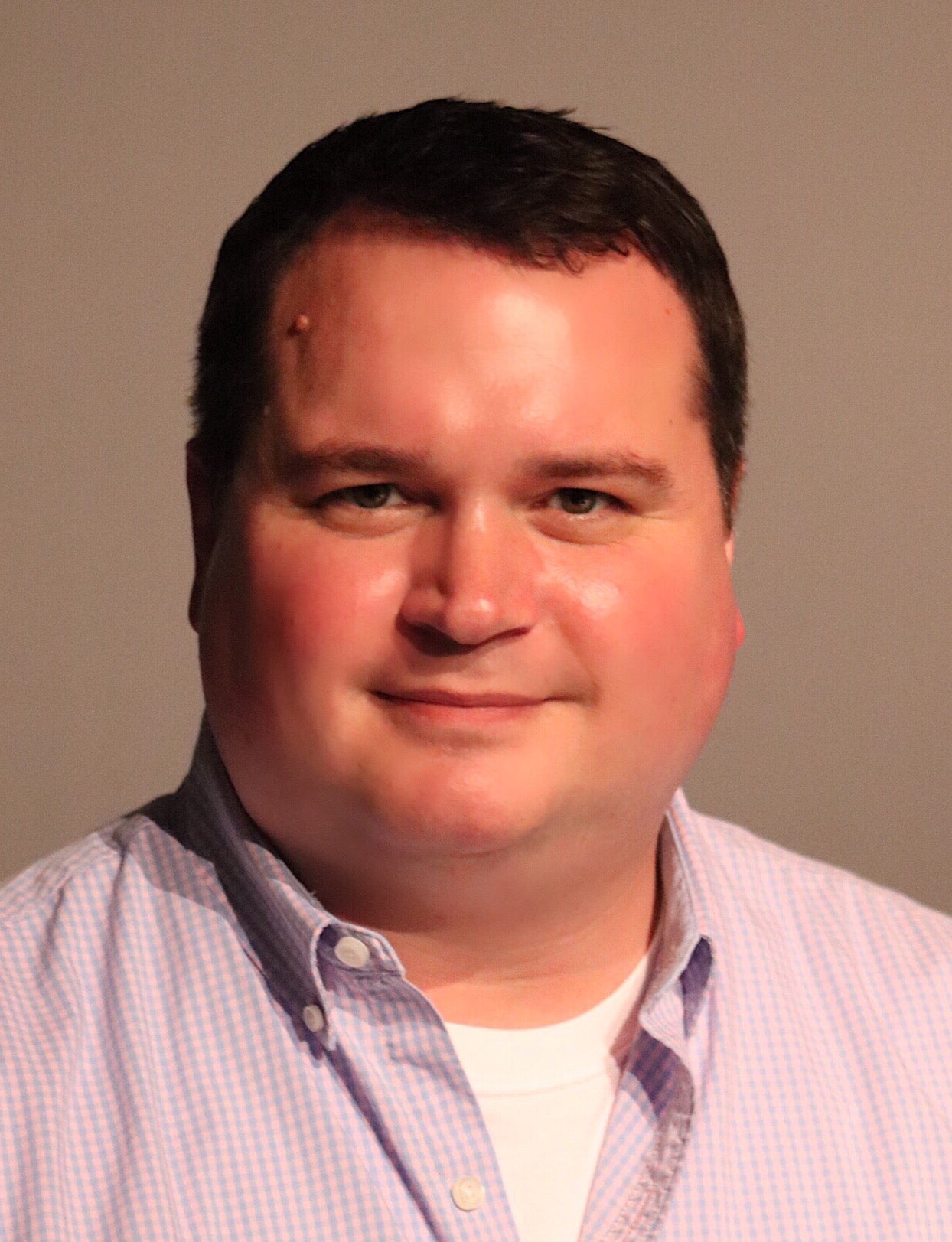 (Matthew Hinson)
Now it's Hinson's turn to be recognized. On June 24, he will receive the Inspiring Teacher Award at The Jimmy Awards, celebrating his work as an educator and support for Rapp on her journey. After taking top honors at last year's Blumey Awards, Rapp competed against the winners of more than 40 other regional high school musical theater competitions, representing over 1,700 high schools and 100,000 students who participate annually in competitions across the country.
"I transfered to Northwest my junior year of high school and I didn't know it then but it 100% changed my life and a lot of the reason that changed my life was because of my teachers," said Rapp from the stage of Belk Theater as she accepted her Blumey Award in May 2018, "and the people I've gotten to work with at Northwest, like Mr. Mitchell and Mr. Hinson, and all the other teachers who gave me a chance and who believed in me. So our teachers matter! And our education matters! And our students matter!"
HOW DO YOU TURN STUDENTS INTO STARS?
Hinson co-teaches musical theatre students from 6th - 12th grade with his colleague Corey Mitchell, who won the first-ever Tony Award for Excellence in Theatre Education in 2015.
What's their magic formula for helping young performers develop their talent? Lots of singing, scene work and repetition, says Hinson, as the two teachers help students discover the best ways to interpret and perform material coming from a wide variety of sources and styles.
A student's attitude toward learning can also be key, and that's an area where Rapp particularly stands out. "We have a lot of great students over at Northwest," says Hinson. "Renee is one of those very—not just talented but grateful—students who appreciates everything that she's given and craves feedback and keeps getting better, and better and better and better [to] perfect her craft. She's always looking for a new song to put into her portfolio. She's always looking to be challenged with choreography. She's always looking to be challenged with an acting scene."
WHO INSPIRED HINSON?
Hinson knows from personal experience the courage it takes to move forward with a career in the arts and the important role teachers can play in students' lives. In many ways, he followed in the footsteps of his own inspiring teacher, Linda Franzese, who was his choral director when he attended East Mecklenburg High School. After Hinson graduated, Franzese spent the remainder of her career at Northwest.
"She tried to retire [from Northwest] for three years and they wouldn't let her," says Hinson, "so she was there part-time for her last three years…" But after seeing Hinson's production of THE SECRET GARDEN at Concord High School, she encouraged him to "audition" to become her replacement at the school. She knew he could teach individual voice (he had his own studio at the time), lead ensembles and choir plus serve as an accompanist on piano for the program.
"I fit the bill and I'd seen their shows and knew how great they were," says Hinson. "I was actually considering going back the next year to get my master's degree, as a fulltime student, and instead I took a leap on this job and said, 'there's no other position like it. Let's just see if it's for me,' and I just fell in love with it on the first day."
It was a big step for Hinson and he is grateful for both Franzese's support as well as his parents' encouragement.
"I love my parents," says Hinson. "They've supported me through this whole journey. They were always there to push me and say, 'I know you're scared but you can do this.' Northwest was a giant thing to step into. I was really nervous about taking that job, and you know, what if I can't do it? What if I don't know what I'm doing? What if my whole life is a sham?! My parents said, 'Go, do it. Do the work and see what you learn and see what you can pick up and if it doesn't work out, then your original plan was to go back to school anyway.'"
As for the Blumey Awards, Hinson says it has transformed the local high school theater experience for kids by providing opportunities for scholarships, workshops with Broadway professionals, and the chance to connect with other students around the city and observe how they create theater at their schools. "Since the Blumey Awards started, I've seen my students have so many more friends in musicals at other schools and they all go and support each other," says Hinson.
No doubt he'll have many of his own supporters cheering him on next month when he steps onstage at the Minskoff Theatre in New York to accept his award. "I'm over the moon," says Hinson. "… there's no words for it."