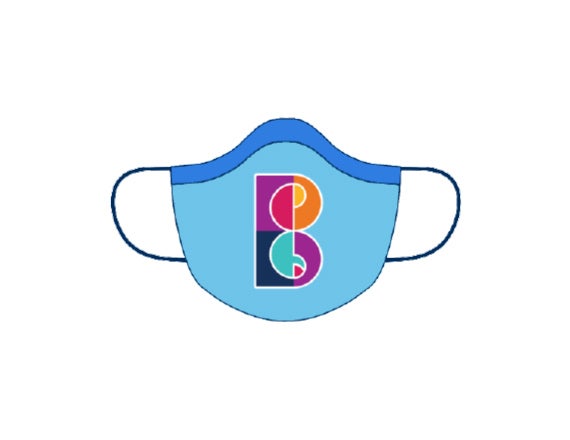 The Show(s) will go on Safely at Blumenthal Performing Arts
New health and safety protocols go into effect with the mask mandate August 18, 2021
August 18, 2021 (Charlotte, NC) – In response to the recent mask mandate by the City of Charlotte, Blumenthal Performing Arts announced today that all patrons will be required to wear masks in all indoor venues, regardless of age and vaccination status, except when consuming food or beverages in designated areas. The mask requirement goes into effect immediately.
"Blumenthal's top priority is the health, safety and comfort of our audiences," said Blumenthal CEO Tom Gabbard. "Though things may look a little different, we are excited to welcome the best of Broadway and the arts back to our venues while doing our part to keep our community safe and slow the spread of the virus." Gabbard added, "We hope audiences will be reassured that, with the new protocols, we can come together again safely as a community to share in the magic of theater and live performance."
Click here to read about the new measures Blumenthal has implemented to cultivate a safe environment for all.
Events such as the recently extended Immersive Van Gogh exhibit (now–October 31), Broadway sensation Wicked (September 8–October 3) and the Charlotte SHOUT! festival (September 17–October 3) will operate at full capacity, with masks required indoors. Guests may use their discretion regarding mask usage in outdoor venues, however masks are encouraged outdoors when it is not possible to socially distance.
While city and county officials have not announced how long the mask mandate will be in effect, Blumenthal Performing Arts is closely following directives from health officials. Guests are asked to abide by the protocols in place at the time of the event. BPA may refund the purchase price, refuse admission, or remove a guest from the venue for failure to follow any health and safety measures in effect at the time of the show.
For tickets and more information about Blumenthal Performing Arts, visit blumenthalarts.org.


Current and Upcoming Events
IMMERSIVE VAN GOGH
Now–October 31
Camp North End
Recently extended due to popular demand through October 31, Immersive Van Gogh is a spectacular, vivid and breathtaking experience that invites audiences to enter the legendary works of post-Impressionist artist Vincent van Gogh—evoking his highly emotional and chaotic inner consciousness through art, light, music, movement and imagination. Housed in Camp North End's historic Ford Building, the exhibit features stunning, towering projections that illuminate the artistic genius's mind, with a curated selection of images from Van Gogh's 2,000+ lifetime catalog of masterpieces.
Immersive Van Gogh is designed with health and safety as a top priority. Capacity is limited in accordance with the county's safety protocols. Additional precautions include contactless ticketing, hand sanitizer stations, social distancing markers throughout the venue and digitally projected social distancing circles on the gallery floors to ensure appropriate spacing.
For tickets and more information, visit vangoghclt.com or call 704-372-1000.
WICKED
September 8–October 3
Ovens Auditorium
The Broadway sensation looks at what happened in the Land of Oz…but from a different angle. Long before Dorothy arrives, there is another young woman, born with emerald-green skin—smart, fiery, misunderstood, and possessing an extraordinary talent. When she meets a bubbly blonde who is exceptionally popular, their initial rivalry turns into the unlikeliest of friendships…until the world decides to call one "good," and the other one "wicked."
From the first electrifying note to the final breathtaking moment, WICKED—the untold true story of the Witches of Oz—transfixes audiences with its wildly inventive story that USA Today cheers is "a complete triumph! An original musical that will make you laugh, cry, and think."
To ensure the comfort and health of audiences, staff, cast and crew, and prioritize their safety, Blumenthal Performing Arts and Ovens Auditorium will work in consultation with local government and public health officials to open doors and welcome patrons back to the theater at full capacity. Health and safety protocols based on current conditions and guidance from public officials will include a mask requirement.
CHARLOTTE SHOUT!
September 17–October 3
Center City Charlotte
The aspirational, multi-week festival is designed to showcase our community by celebrating Charlotte's creativity and innovation through art, music, food and ideas. Located primarily in Uptown Charlotte, SHOUT! will feature exceptionally curated programming from around the corner and around the world.
Charlotte SHOUT! curates a sensory feast that weaves together the inspiring talents of internationally acclaimed and locally-grown artists, musicians, chefs and thought leaders. We present a creative, inclusive, and innovative arts experience through a series of coordinated festival events designed to bring people together.
70% of Charlotte SHOUT! events will take place outdoors, where spread of the virus has proven to be low-risk. Guests may use their discretion regarding mask usage outdoors, however we encourage wearing a mask at any outdoor event at which it is not possible to socially distance six feet away from others.
###
ABOUT BLUMENTHAL PERFORMING ARTS
Blumenthal Performing Arts serves the Carolinas as a leading cultural, entertainment and education provider. For more information, call (704) 372-1000 or visit BlumenthalArts.org. Blumenthal Performing Arts receives operating support from the Arts & Science Council and North Carolina Arts Council. Blumenthal Performing Arts is also supported by PNC Bank, sponsor of the PNC Broadway Lights.