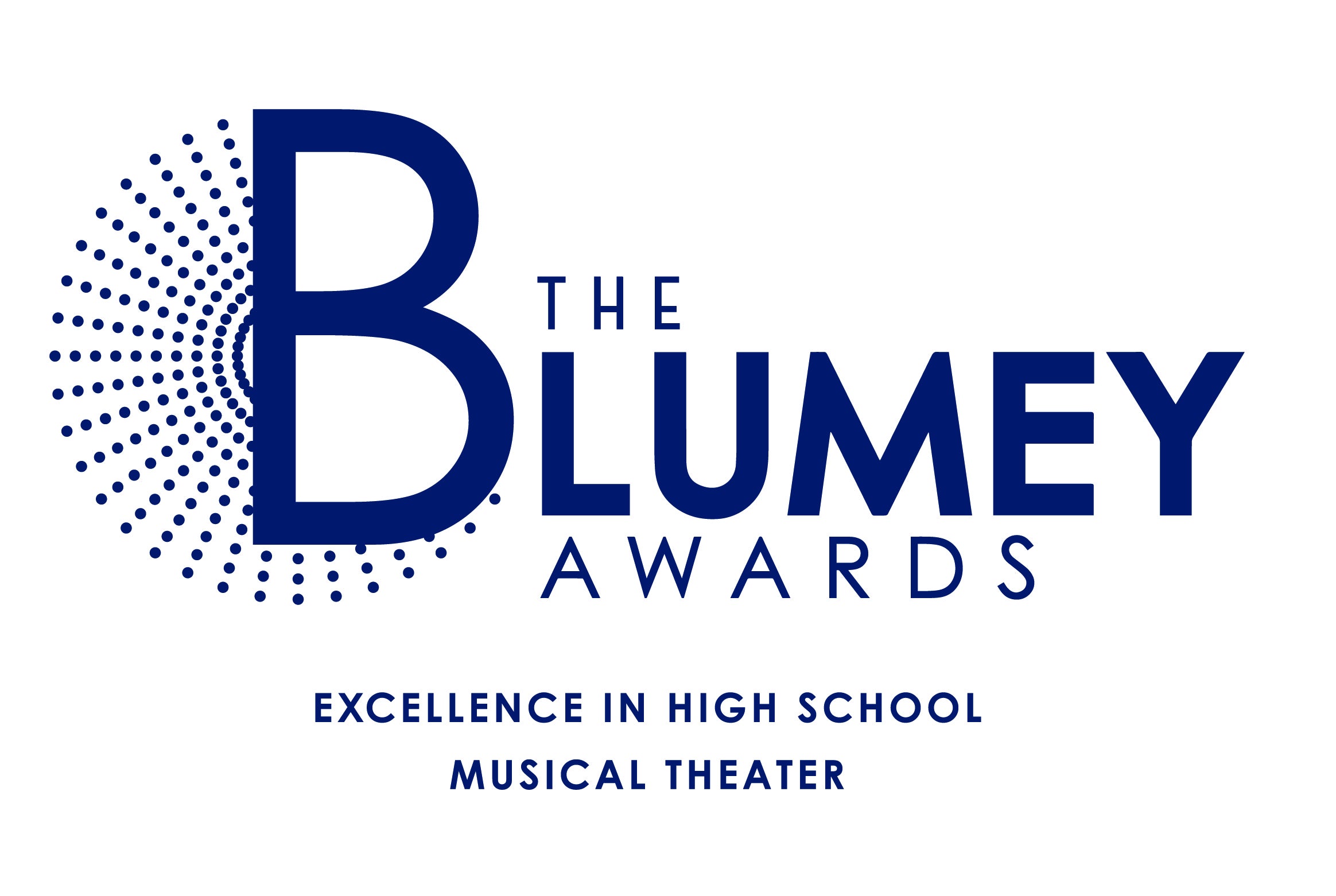 Two Former Blumey Award Nominees Return To Helm Productions at their Alma Maters
Two former Blumey Award nominees are back working on stage in a place they never would have predicted: their old high schools. Liza (Veilleux) Haynes, a 2012 Best Actress nominee and Joshua Little, a 2014 Best Actor nominee, now teach at their respective alma maters. For the last two years Haynes, a social studies teacher, has served as choreographer for South Mecklenburg High School's musical production, including this year's BARNUM. Little joined cfa Academy's faculty this winter as the high school Music and Theater Director and jumped right in directing its production of HELLO, DOLLY!
LOOKING BACK
Haynes, who participated all four years as a student in South Meck's school musical, was part of the inaugural Blumey Awards ceremony her senior year. She was nominated for her role as Rosie Alvarez in BYE BYE BIRDIE. She remembers the thrill of rehearsing Blumey Award group numbers with professional artists and being surrounded by students from around the city who shared her love for the arts. But she also recalls her nerves, thinking: "These people are so much more talented than me—what am I doing here?" says Haynes.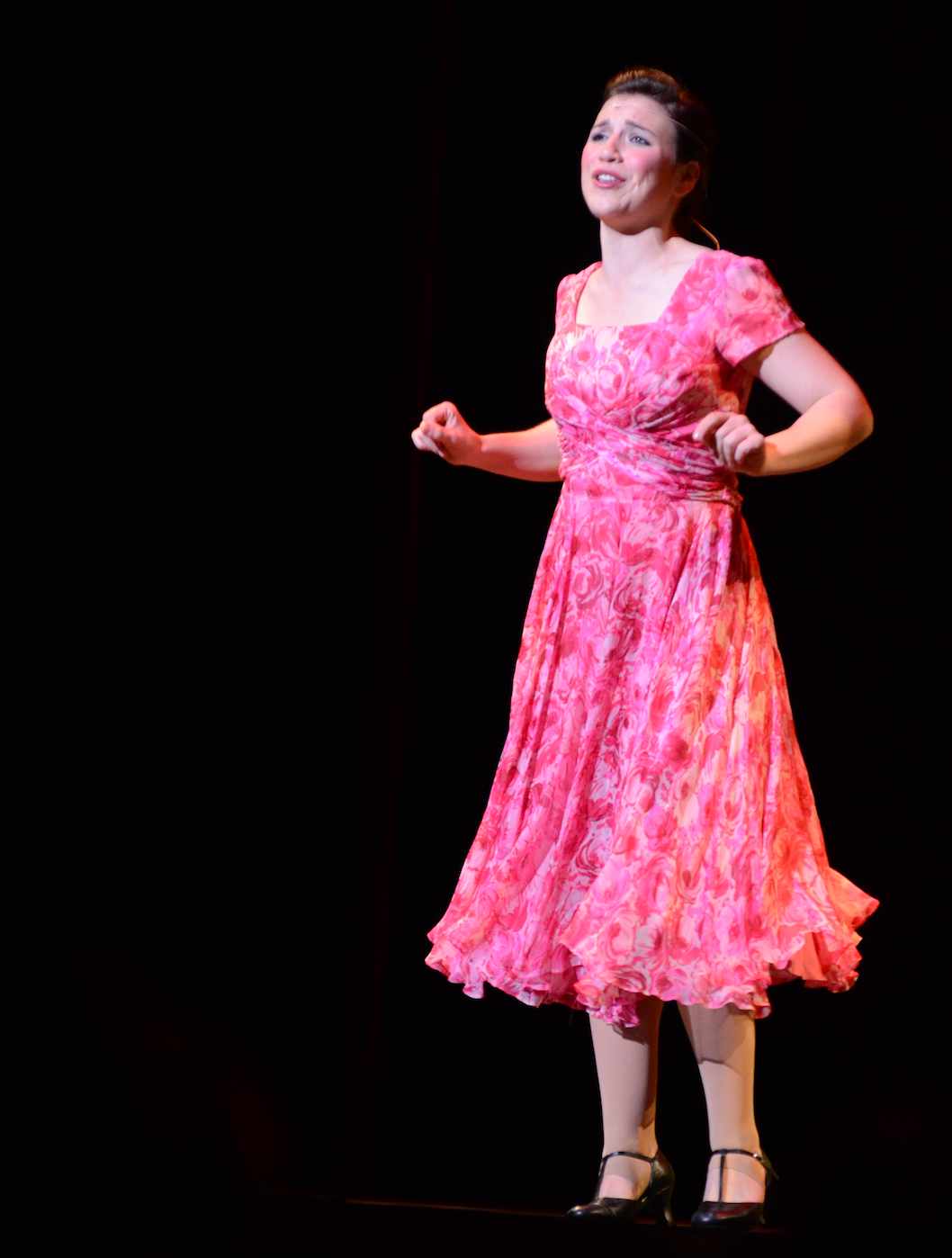 Once she performed, however, she knew the Blumey Awards would be a game changer for the community. "After that night, we knew it was going to be such an awesome thing [for the city and schools]... It felt like a moment when the city was investing in the arts and a wonderful moment to lift up the students who have the talent and passion for the arts."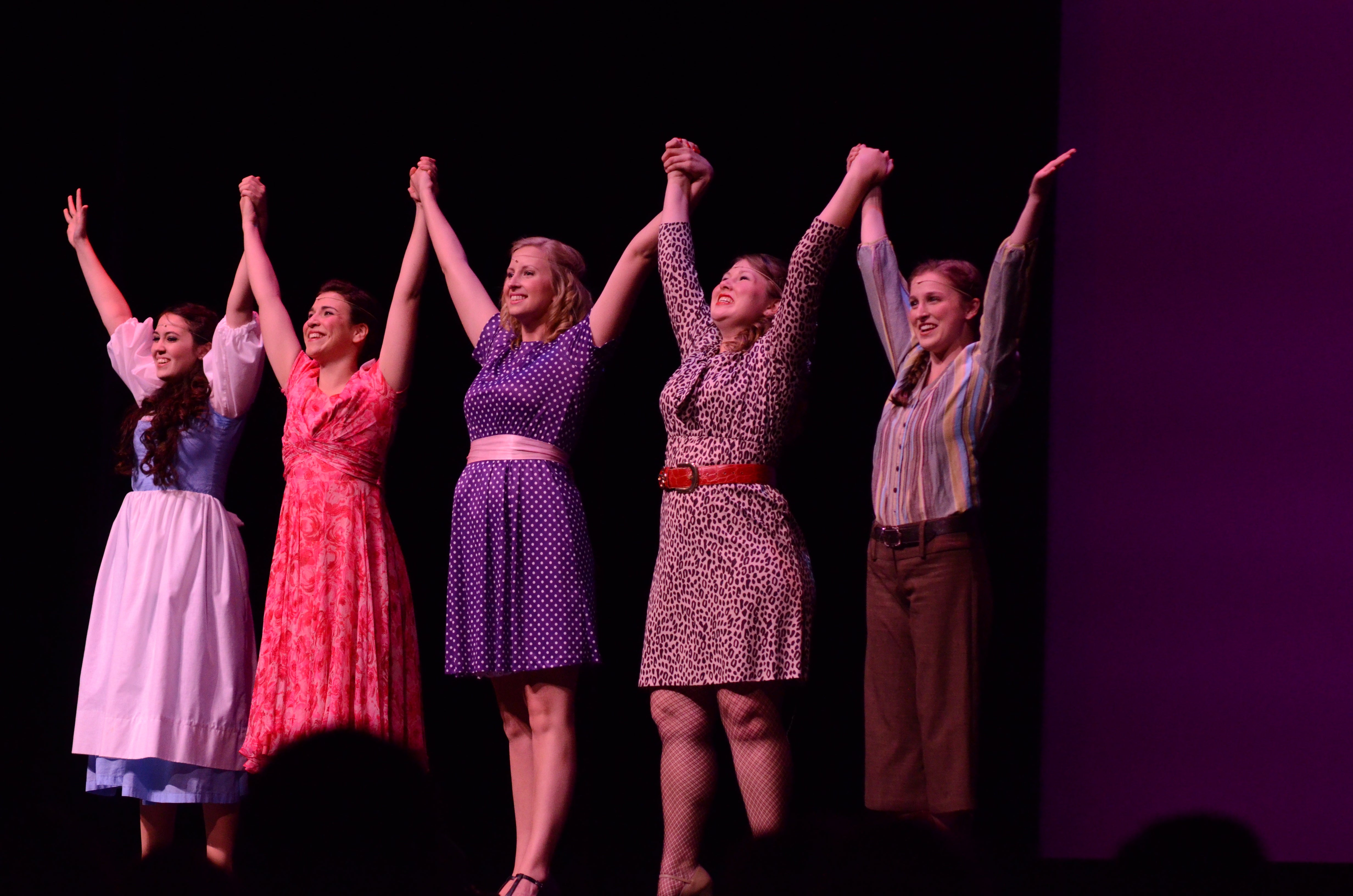 Little had similar jitters his year, as a nominee for his role as the Scarecrow in THE WIZARD OF OZ. "I was so nervous going in because I was like, 'these guys are probably way more talented than I am,'" he says. "But they were so nice and welcoming."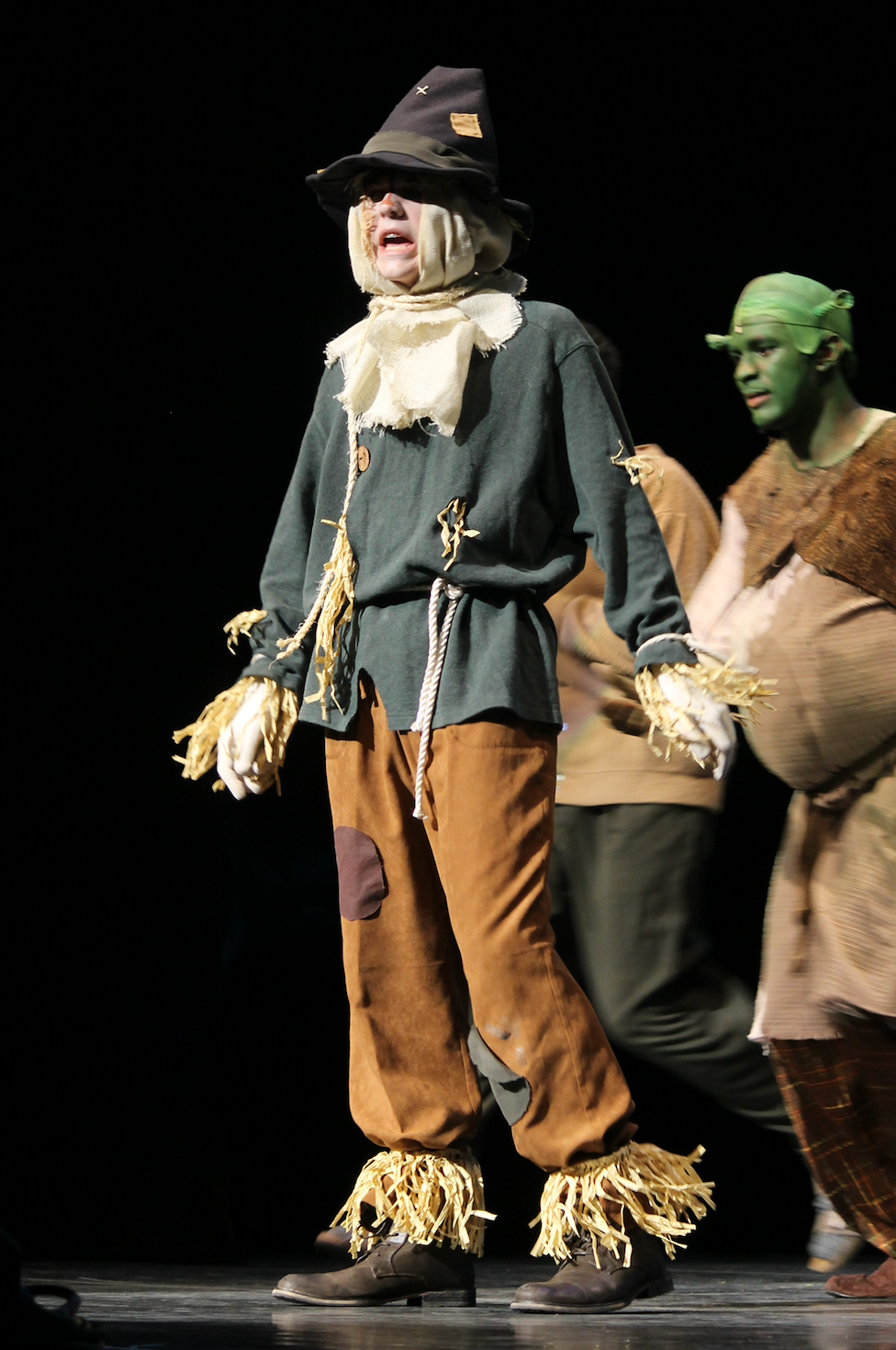 "It was such a surreal experience because we'd never even been to an awards show before," says Little. "I think it opened up our school to a whole new level of community and excellence—being able to grow… Being a part of that pioneering group was really cool. And to be back on the other side as the director is really cool and to be able to spark up passions, the same things I felt in high school."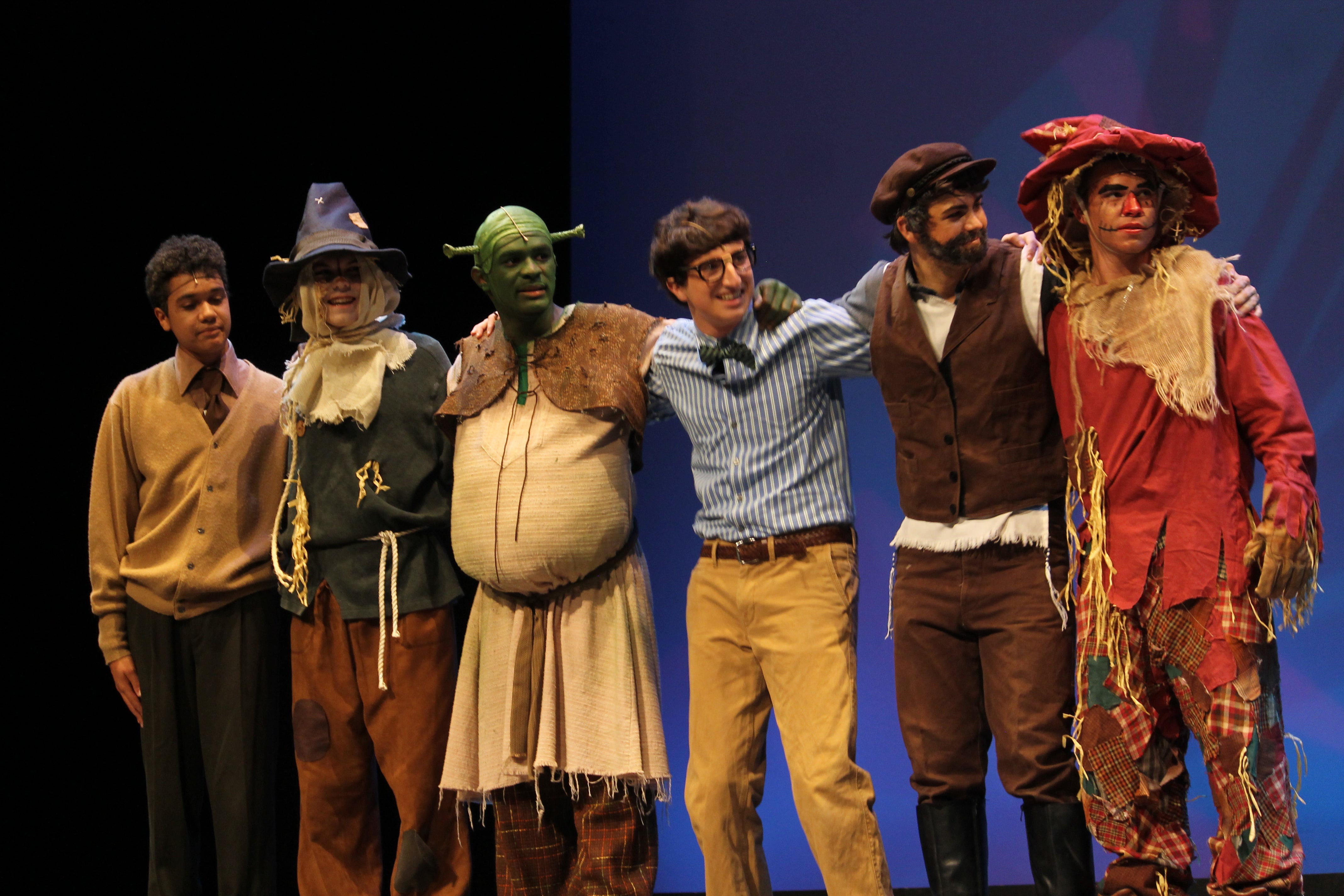 RETURNING AS A TEACHER
After graduating with a history degree from Furman University and teaching a year in Greenville, SC, Haynes returned to Charlotte to be closer to family and her then boyfriend (now husband). At a job fair, she saw South Meck was hiring and decided to give it a try. During her interview, teachers—recalling her past involvement with theater—asked if she would be interested in helping out with the school musical.
Haynes, who had continued performing throughout her college years and during summers at Theatre Charlotte, was excited about the possibility. But she was also apprehensive: would it feel like she had never left high school?
"The first month or two, really the first quarter, was really weird," says Haynes. But faculty made the transition easier. "They've been really respectful of me as a professional, not condescending in any way... They've been very warm and helpful."
Her first week back at South Meck, her former theatre teacher Bonnie Hall also asked if she'd like to choreograph the school show, HAIRSPRAY.
"Dance has always been my favorite part of the musical theater trio," says Haynes, who choreographed some numbers for a few small college groups while at Furman. Still, she worried she lacked the experience to choreograph a full length show with so much dance in it.
Luckily, things turned out well: "It was wonderful and the kids were very patient with me…" says Haynes. "They had no idea this was my first time being a choreographer."
"To watch Liza grow from a student into adulthood and colleague, with a love and passion for theater is the greatest compliment a teacher could ever receive," says Hall.
Little's experiences in the arts also inspired him to pursue a career in music education but he never expected to find a teaching post at his old high school in Concord. In fact, he still had a semester to complete at Evangel University, when he learned about the job opening in summer 2018. Cindy Corl, cfa Academy's director of Media / Fine Arts who acts as producer for the school musical, agreed to fill in for Little during the fall while he finished up his degree and student teaching requirements in distant Missouri. He flew in over Thanksgiving break to run auditions for HELLO, DOLLY!
"We got it all together and we made it work," says Little. "It was crazy but it ended up working out great. It was a lot of fun."
Like Haynes, Little performed in several shows during his college career. His senior year he also co-directed a sold-out musical revue and fundraiser, featuring 12 Broadway numbers, benefitting Convoy of Hope, an international humanitarian organization, based out of Missouri. That was Little's directorial debut but he says it helped him learn how to organize something big.
That experience helped give him the confidence to take the reins of cfa Academy's massive production, which involved about 45 kids, or approximately ⅕ of the high school student body. Little knew that coming in mid-year as a brand new teacher would be challenging but says he received tremendous support from parents, teachers and students.
"It was as smooth as it could be thanks to all the wonderful people here," he says.
PAYING IT FORWARD
Now that they are educators, both Little and Haynes hope they can pass on the same joy and life-long friendships they developed through the arts to their own students.
"Personally, the arts have given me a place," says Little. "It took me a long time to figure out what I wanted to do with my life and the arts are something that I've always been passionate about… it ended up being exactly where I needed to be. It gave me an opportunity to thrive… I think it's really important for students to know that even if they are not planning on pursuing music and the arts, it can connect them with others…We all have that drive to be creative and be acknowledged as creative people. I hope that my students take away that family, that creativity and their ability to grow in their community."
Haynes thinks about the important role teachers played in shaping her. "I honestly do credit a lot of my experiences with teachers like Bonnie Hall and Marc Setzer, who was our choir director at the time… for my desire to become a teacher… The relationship goes so far beyond 'they were my teacher,' they poured into us so many life lessons, a sense of confidence, working hard toward a goal. I think the arts has a really special way of doing that and gives educators a special way to pour into kids in a way that a classroom experience doesn't really allow them to do."
Haynes and Little believe they have found their calling as educators.
"Teaching is a really amazing job—especially as a high school teacher," says Haynes. "You get to meet people at a time in their lives when they're trying to figure out who they are, what their talents are and what their role in life is going to be… if people hadn't been willing to do that for me, I think, where would I be?"