Meet our Final Sew for the Show Judge: Wig and Makeup Designer Jason Estrada
Jason Estrada loves to create: at home he paints, sculpts, draws and tends to his garden. At work, his canvases become fabric, wigs and even faces. A costumer by trade, Estrada specializes in hair and make up design. But as much as he enjoys the hands on creativity, there's something even better: the collaborative art of a theatrical production.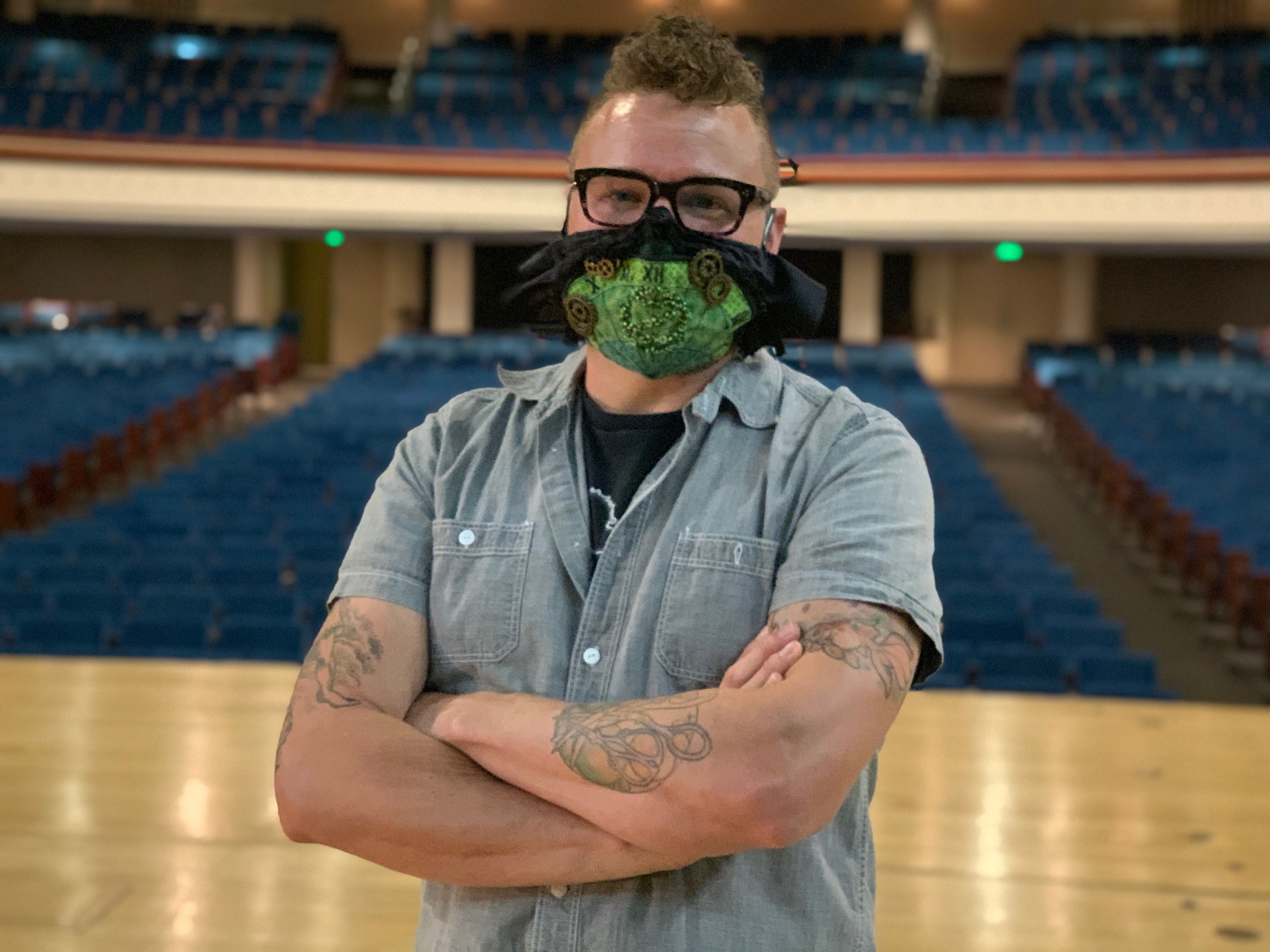 (Estrada sporting his Wicked-inspired mask at Belk Theater)
"It's not just about one thing; it's about everybody's work together," says Estrada, who is one of the three expert judges in Blumenthal's "Sew for the Show: Mask Design Challenge." This week, we are sharing his fabulous design for "WICKED," as well as his insights on the costuming field, to help inspire your own creations for this final week of the contest. ("WICKED," part of the Equitable Broadway Series, will be coming to Ovens Auditorium, Dec. 9, 2020 - Jan. 10, 2021.)
"The thing that I love about what I get to do, as compared to other areas of technical theater, is that I am directly interacting with the performer, I am directly interacting with the characters," says Estrada, whose work has been featured locally at places like Children's Theatre of Charlotte, Charlotte Ballet, and CPCC theater and opera programs. "As a designer, I am part of that conversation of who those characters are, both with the director and with the performers themselves."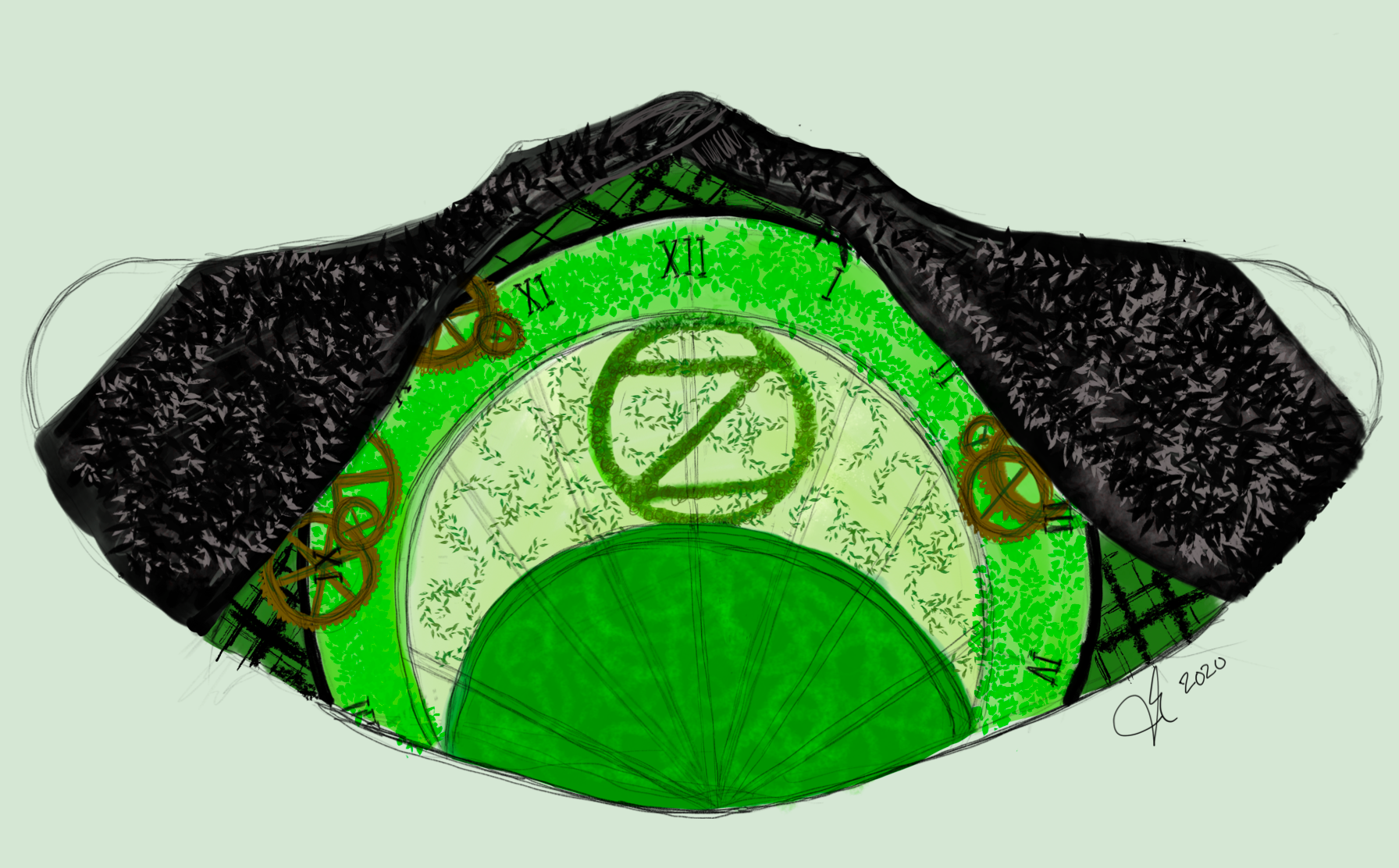 But Estrada had no idea such a role existed in a professional capacity, when he headed off to college. Though he loved being part of the theater and choral arts programs at his high school in Boulder, CO, the focus was always on the performers and who would get the biggest roles. Costuming was generally an after thought—something that parent volunteers or the director's wife would handle.
"I had no idea that someone could make a career and, had I known that, I might have been a theater major in college from the beginning," says Estrada, who instead pursued a degree in Studio Art and stumbled upon the costuming world through an elective course in history of fashion. After that, he took every available costuming course offered at the University of Colorado and learned how to sew, beginning in his junior year.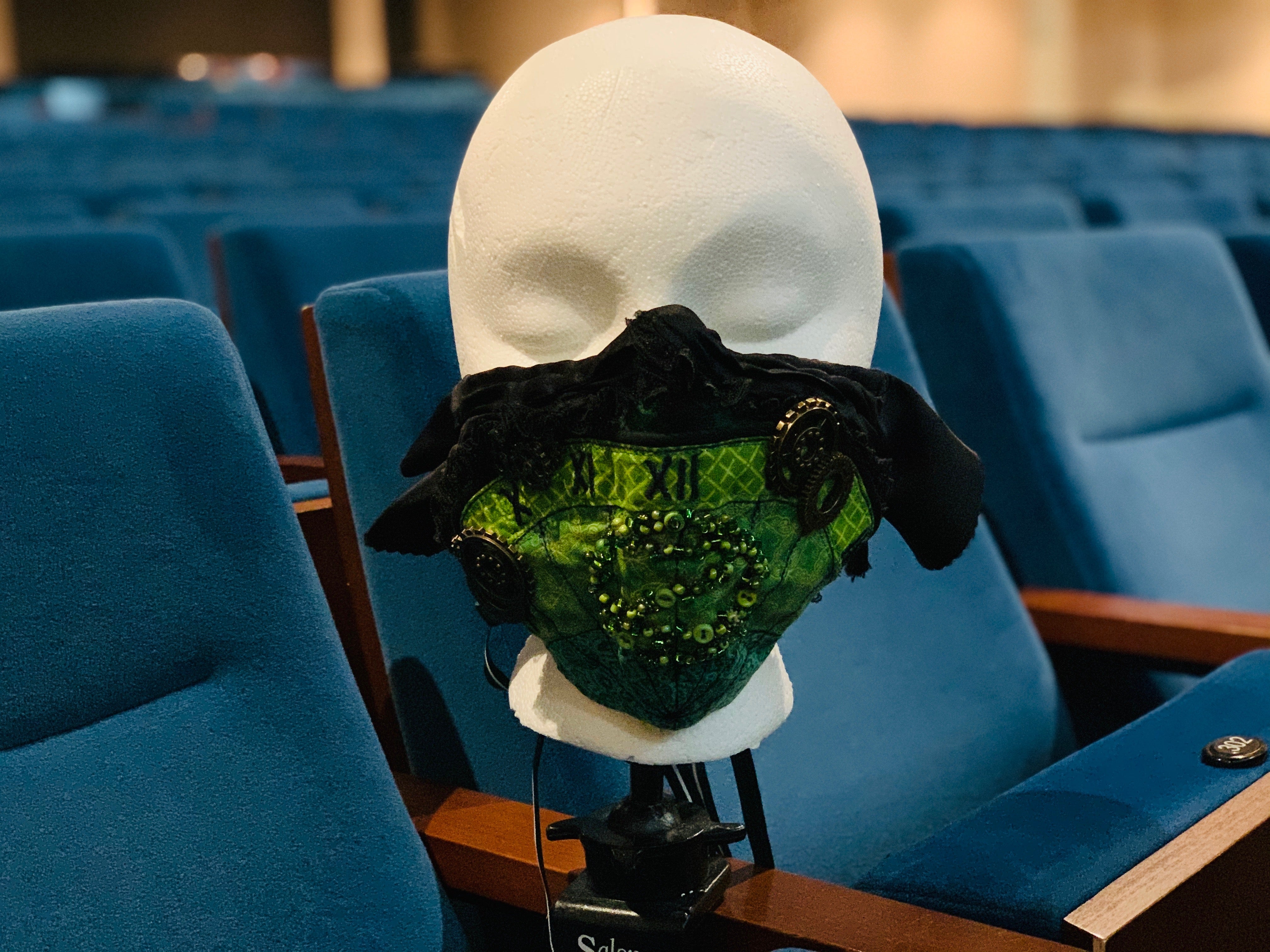 Do you have to have a degree to go into costuming?
After years of working in the field, Estrada eventually pursued an MFA in wig and makeup design at UNC School of the Arts (where he has subsequently served as a visiting faculty member). A degree can be helpful to open some doors and provide intensive training but it is not the only way into the field.
"College isn't for everybody, but the arts can be for everybody," says Estrada. "Some people don't do well at a college level with all the other courses. And so if that's not the way you do it, you go volunteer with a costume shop."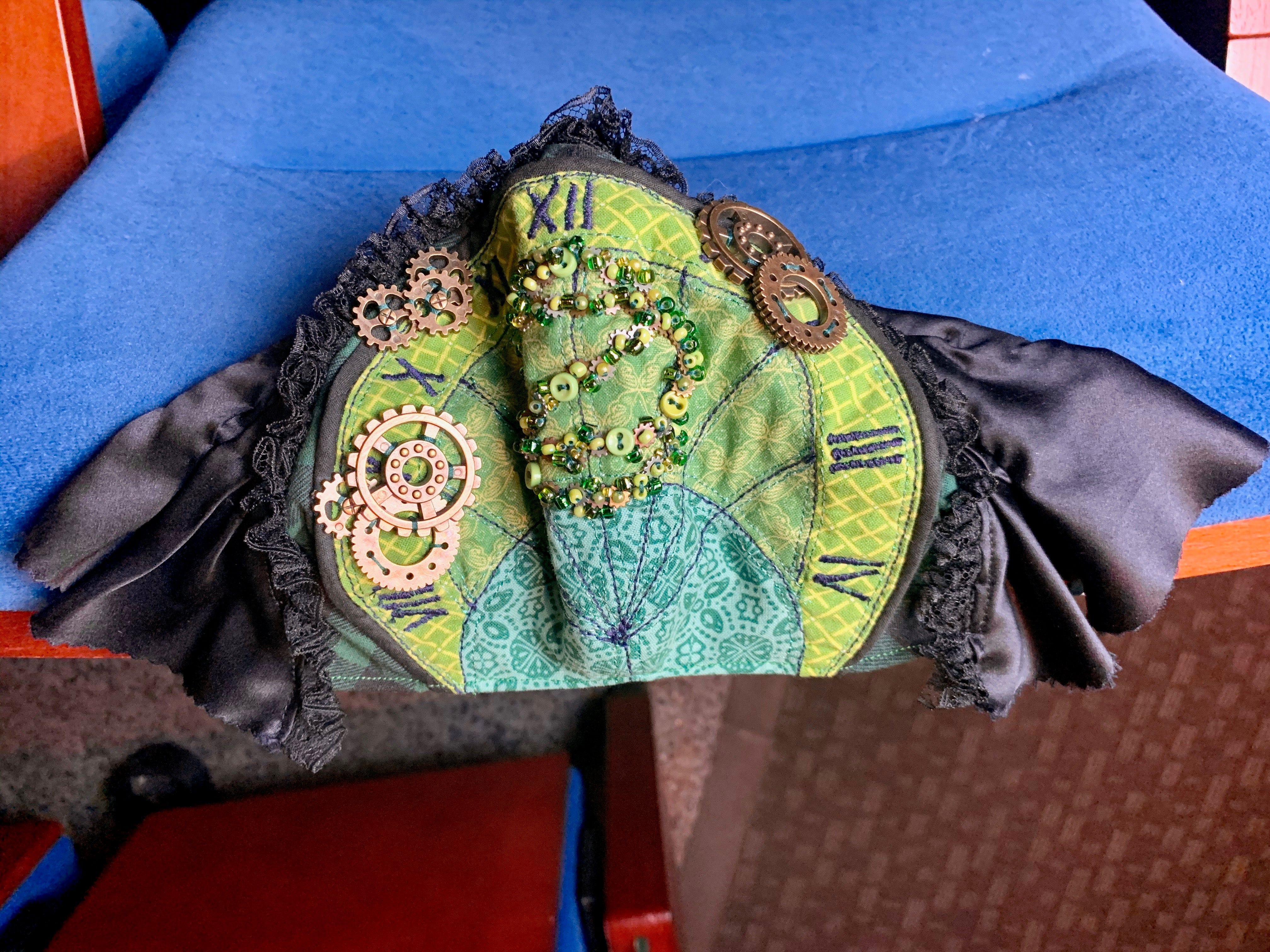 Since the costuming field grew out of an apprentice-style of training, many skills are things that can be picked up with the help of good mentors. Community theaters, YouTube, and Cosplay groups are great places to start. You may even know people already who can help you. "If your grandmother knows how to sew and she has a sewing machine, ask her to pull it out and show you," says Estrada. "... I think some of our greatest teachers are the people in our families."
He regrets that he didn't take advantage of opportunities to learn sewing techniques from his own mom or grandmother when he was younger, or apprentice with his grandfather, who was a third generation western bootmaker. Now, as a professional, Estrada says he is constantly learning new techniques by working alongside others. "Anytime you're with an artist or an artisan," he says, "be a sponge for everything that they do, watch, be observant … and if they're doing something in a different way than you were taught, ask them to show you how they did it because there are a million roads to the same place."
And speaking of roads, how about that yellow brick one?
As you likely already know, the blockbuster musical "WICKED" is a prequel to "THE WIZARD OF OZ" and tells the story of what happened to two other young girls—popular, blond and bubbly Glinda and smart, misunderstood, green Elphaba—before Dorothy arrived. Estrada's mask design draws on visual elements from the production. He worked on the show's wigs the last time "WICKED" came to Charlotte so he had a chance to see the costumes and set designs up close.
"The execution of the costumes were amazing," says Estrada, who was particularly inspired by the use of texture and fabric in "WICKED." To represent the Emerald City, he layered several different green fabrics to form the base of his mask. Drawing from the scenic design, Estrada highlighted the iconography of the massive clock and its gears, which are featured prominently in the show. He also incorporated Elphaba's cape to create the outer part of the mask, a nod toward one of the musical's most magical moments, when Elphaba rises up and flies for the first time.
Sew For The Show Mask Design Challenge: Base Masks Using a Sewing Machine from Blumenthal Performing Arts on Vimeo.
Most of all, Estrada wanted to highlight the beauty of the show's overall design. "[T]he entire design team made this amazing show along with the music and the writers and the performers. But just the visual aspects of the show are so strong and work so well together. I think it wouldn't be the same show, I don't think it would have the same impact even with the music, if those visuals were not as strong."
As for the contest, Estrada says he is really looking forward to seeing what other people—artists of all ages and skill levels—come up with. "I know there's gonna be designs that are gonna way outshine anything I could create," says Estrada. "The thing I love about teaching and everything else is that when I see what other people do, it inspires me."