Rediscovering An Officer and a Gentleman: Nearly 40 years after the movie, an updated musical lifts us up where we belong
"We needed a reason to tell the same story again 39 years later," said Dick Scanlan, co-author and director of the musical adaptation of the 1982 film, An Officer and a Gentleman. "The way we look at the female characters today is much different than it was in the early 1980s. We felt a mandate to update that."
Debra Winger's character (Paula), for instance, isn't fully realized in the film. "Hers is my favorite performance of the movie," Scanlan (Thoroughly Modern Millie, Everyday Rapture) said. "But there's a lot we don't know about her character and what motivates her. She's all reaction to Richard Gere." And the other female lead is single-mindedly determined to marry a military officer.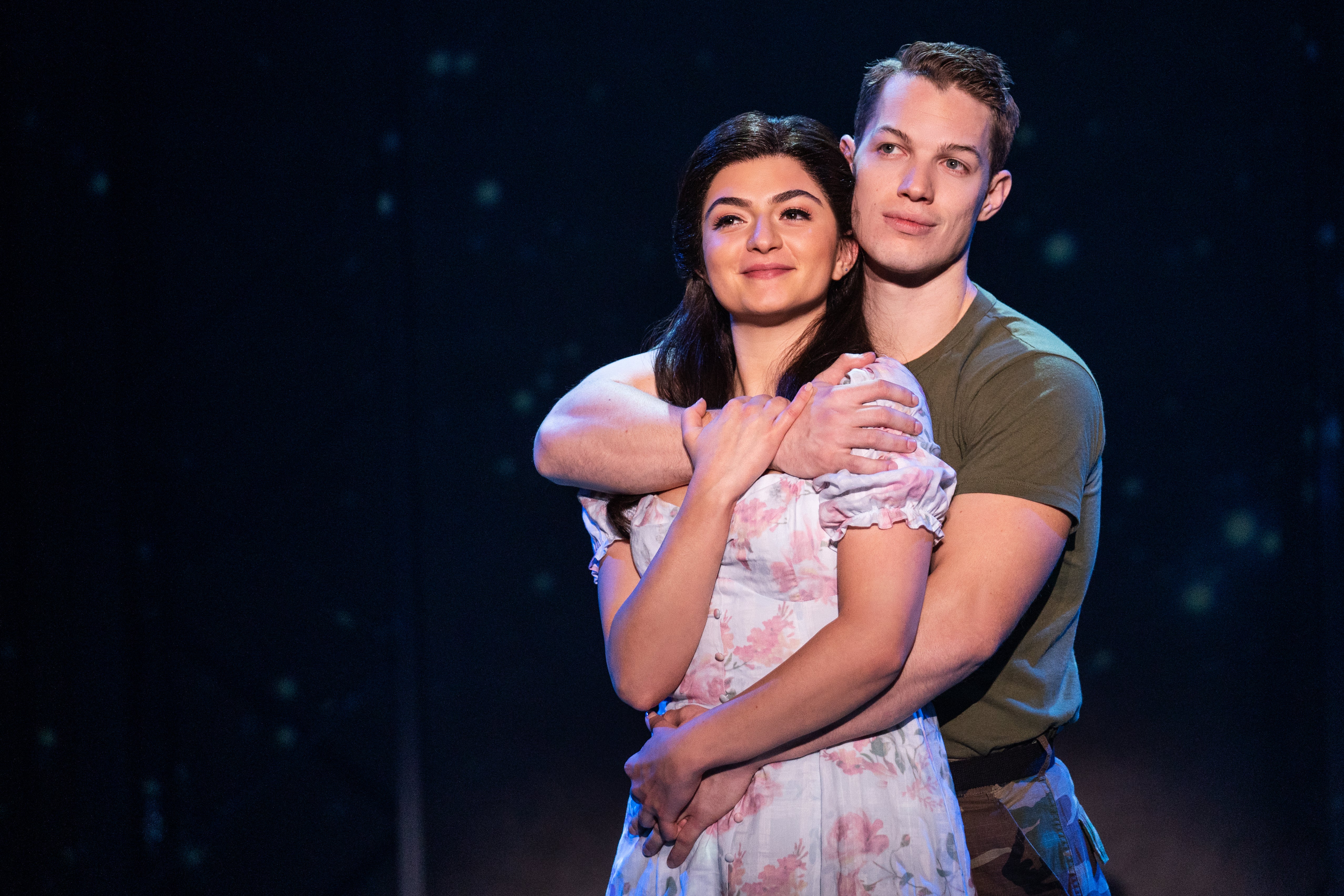 In the stage adaptation, Paula's still in a small town and still a factory worker. (The factory gives her a place to showcase her penchant for advocating for her fellow workers.) But she has a dream: She wants to be a paralegal.
"The Richard Gere character, Zack, reflects back to her that her dream isn't big enough," Scanlan said. "She needs to dream of being a lawyer, he believes. But that's scary for her. The bigger the dream, the bigger the heartbreak if it doesn't come true."
"In the musical, she's interested in more than just the guy."
Still, this is a love story at, and to, its very core.
Wide appeal
If you're a fan of the 1982 movie, you'll likely love the updated musical version.
But even if you weren't a fan of the film, you may still appreciate how it's been modernized while remaining true to its origins.
And if you somehow managed not to have seen the movie, here's a synopsis: Zack Mayo has the determination and stamina for the U.S. Navy's Officer Training School, but his drill sergeant (Louis Gossett, Jr.) doesn't like his arrogant attitude. Graduating from the elite program will secure Zack's future, but Sgt. Foley may prove an insurmountable obstacle.
On his journey of self-discovery, Zack falls for a feisty and independent factory worker. When tragedy befalls a fellow candidate, Zack learns the importance of friendship and honor, finds the courage to become the best version of himself and wins over the woman he's meant to be with.
The show was ready to launch at the beginning of 2020 but – like all theater – was cancelled due to COVID. The pause allowed the creative team – a group of Broadway veterans – to rework the show while quarantining together on location in Cleveland.
The team, led by Scanlan, retooled the musical – which premiered in Sydney, Australia in 2012 and, rare for a "Broadway Lights" offering, has never been on Broadway – and then went directly into rehearsals once the lockdown was lifted.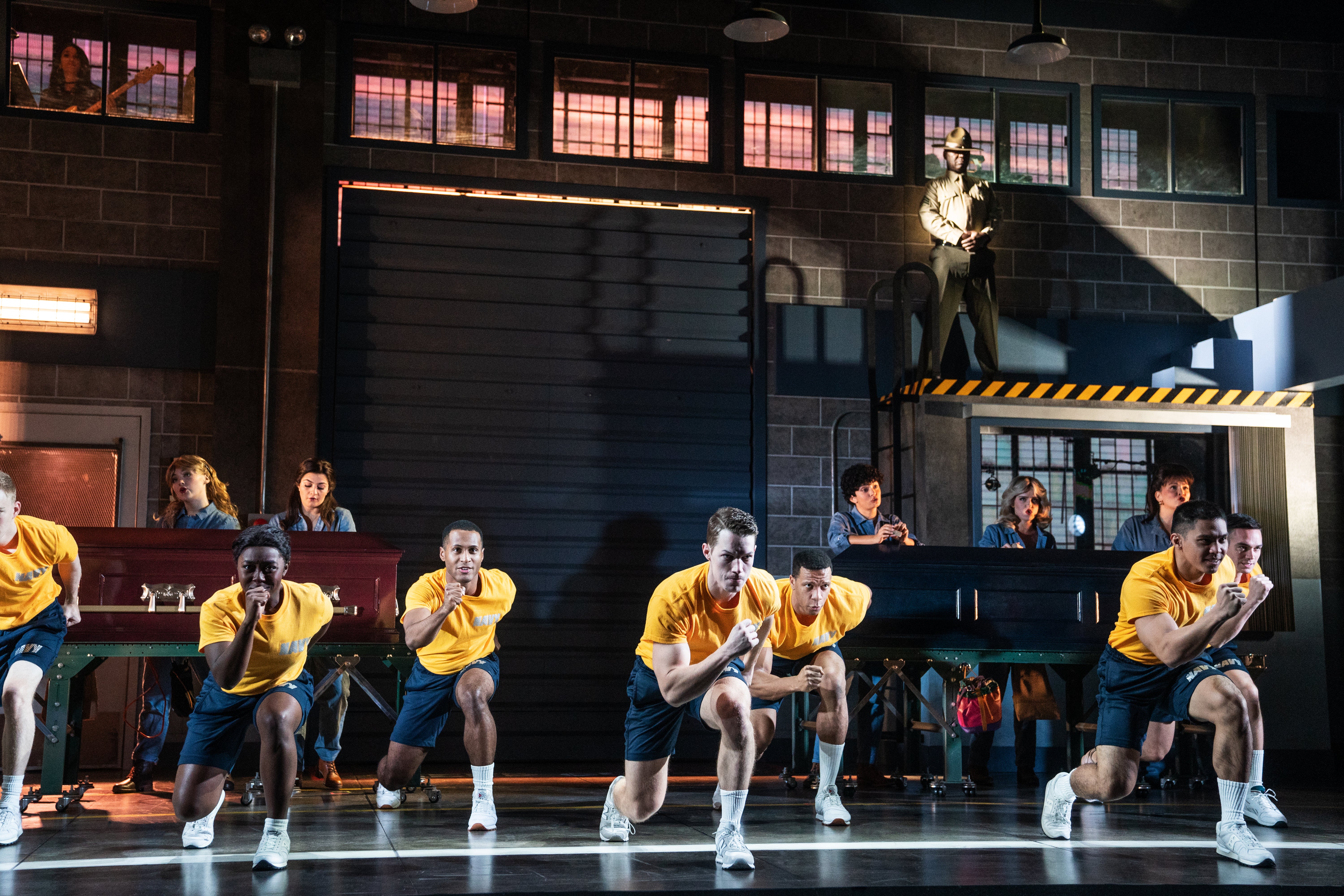 Scanlan described the updated musical as an extension of the film rather than a retelling of it. It's faithful to the spirit and era of the sweeping romance/military paean while reflecting current ideas on women (we're not all in a race to the altar), class and race.
Songs you know by heart
The movie is well-loved for the Grammy- and Oscar-winning #1 hit "Up Where We Belong," sung by Joe Coker and Jennifer Warnes. The musical gives us that – of course – but there's so much more.
If you remember the 1980s, the music will take you back to middle school, high school, college or young adulthood, depending on where you were back in the decade of tight pants, high heels and big hair.
"Higher Love" (Steve Winwood), "Owner of a Lonely Heart" (Yes), "Love is a Battlefield" and "Invincible" (Pat Benatar), "Lost In Your Eyes" (Debbie Gibson), "Right Here Waiting" (Richard Marx) are a few of the popular songs of the era heard in the musical.
It's so much more than a jukebox musical, yet the hits just keep coming.
Others include "Venus" (Bananarama), "I Can't Hold Back" (Survivor), "Never Surrender" (Corey Hart), "Fly By Night" (Rush), "Overkill" (Men at Work), "Renegade" (Styx), and more.
"Just as we did in Everyday Rapture, we wanted to use existing songs in an artful way," Scanlan said. "We wanted the songs to sound like they were written just for this story."
Adapting for the stage
"Theater is a totally different medium from film," Scanlan said. "Movies do literal so well. I'll believe nearly anything I see on screen. With a play, you understand it's a representation. The story points of the musical follow those of the film, but the story is told in a new and different way."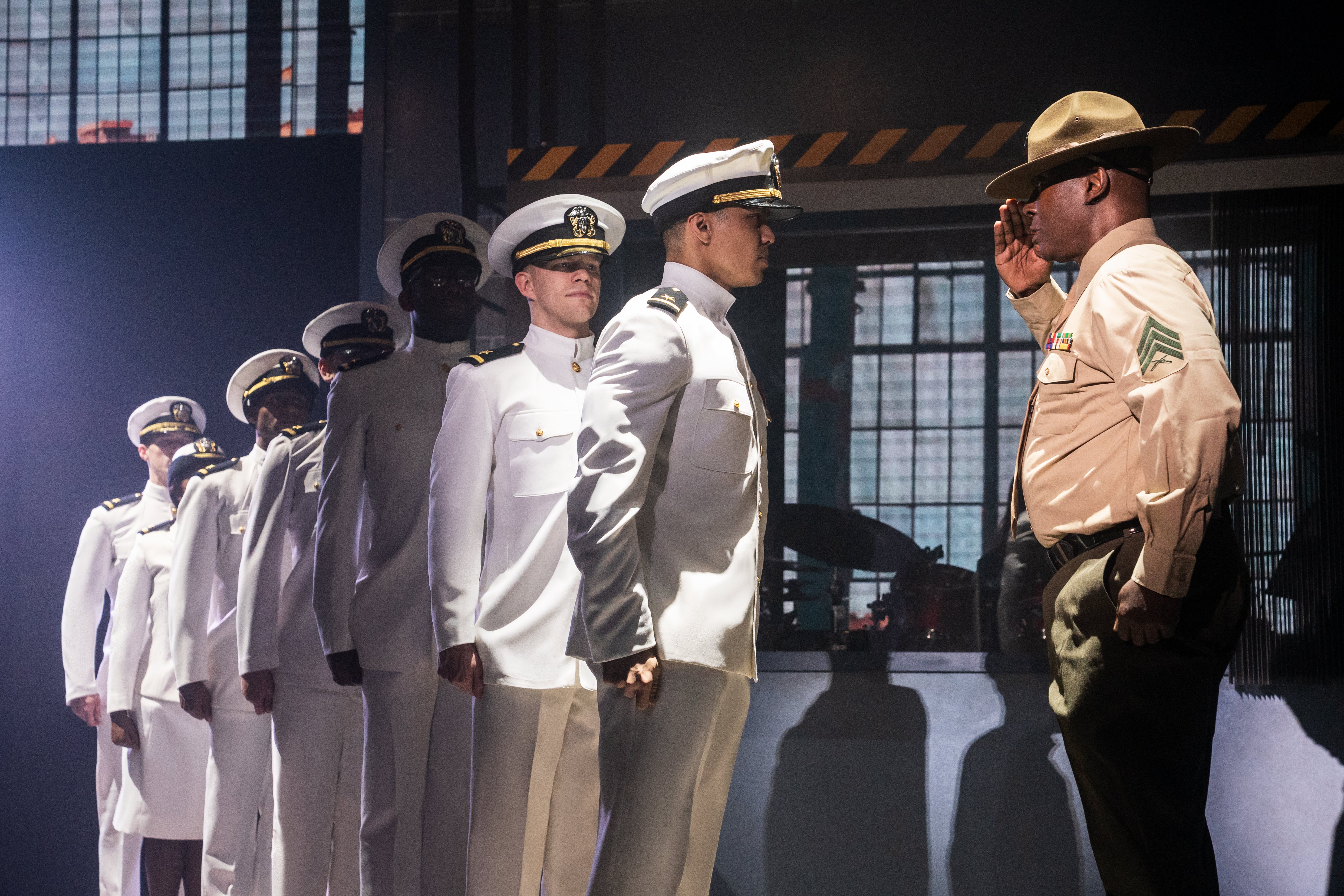 Scanlan is currently working on a stage adaptation of a movie he said wasn't all it could be. It's much harder to adapt a good movie, he said. "An Officer and A Gentleman was well done. You want to serve it."
Stars and stripes
Scanlan took the opportunity to learn about the military – something this actor, writer and Broadway veteran hadn't needed to do before.
"The military is very regimented," he said. "They have a specific way of walking and talking. But within that uniformity, it allows each person to discover themselves. When someone goes into the military, they commit to something larger than themselves to find themselves."
"There's a deep vein of patriotism running through the show," he said. "We really celebrate the military and those who serve. They make a complete commitment to our country to benefit all of us."
It's become cliché to say that a certain piece of art "has something for everybody." (Very few things – besides pizza and Adele – can make everyone happy.) But An Officer and A Gentleman does appeal to hopeless (and hopeful) romantics, fans of 1980s nostalgia and those who served in or admire the U.S. military.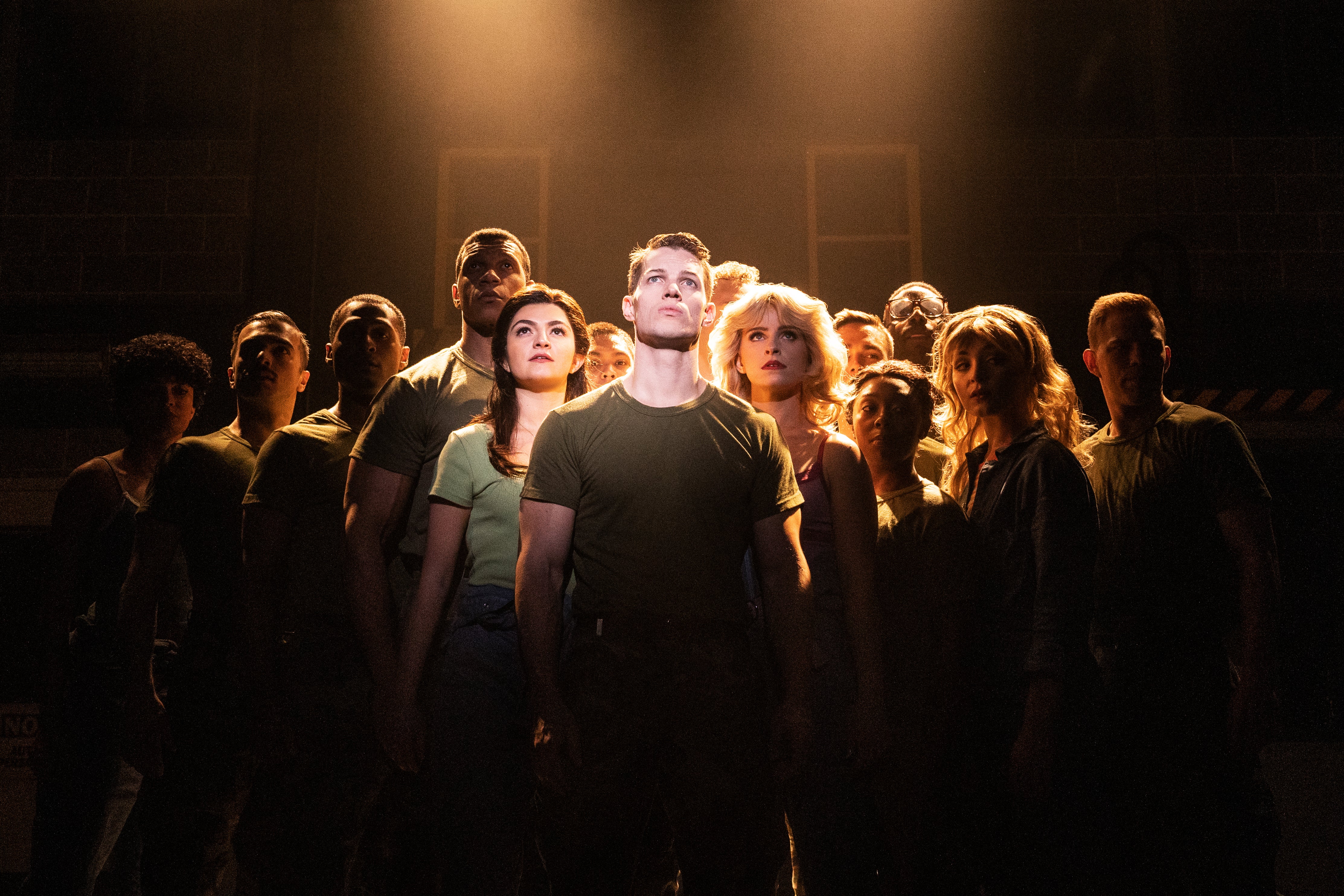 Looking for something to lift you up where you belong this holiday season? The unlikely love story between a naval officer candidate and the factory worker he falls for may be just the thing.
Book your group today! Groups of 10+ receive 10% off. Valid on select performances and price zones.