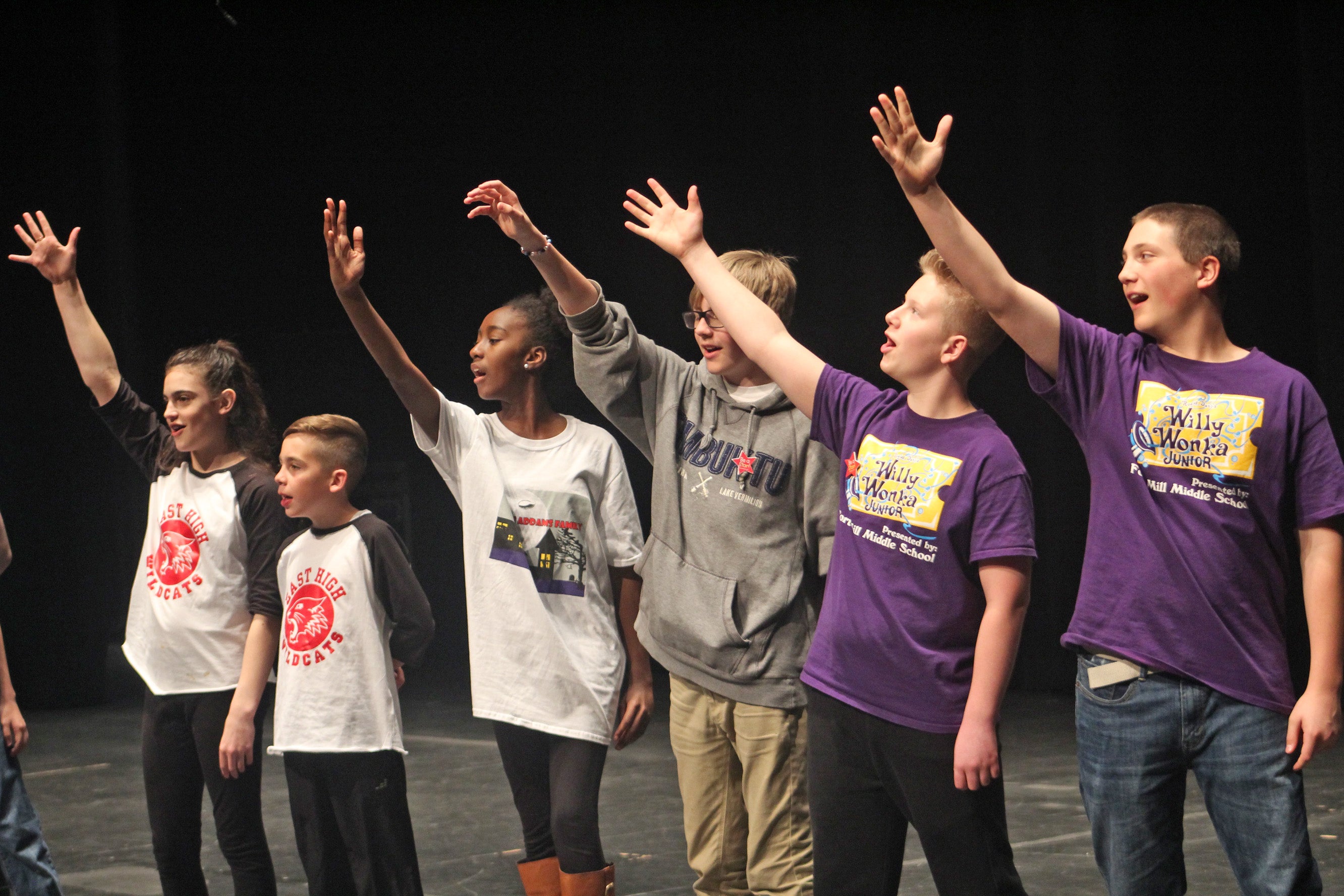 #TBT: The Voices and Faces of Junior Theater Celebration Charlotte
From March 26 - 28, nearly 2,300 kids, teachers and parents made their way to Blumenthal's Knight Theater for the annual Junior Theater Celebration Charlotte (JTC CLT) to connect with others who share their passion for musical theater. Representing fifty local elementary and middle schools, they participated in interactive workshops to build new skills and refine their techniques. Students also had the chance to perform on the big stage in front of their peers and receive professional feedback.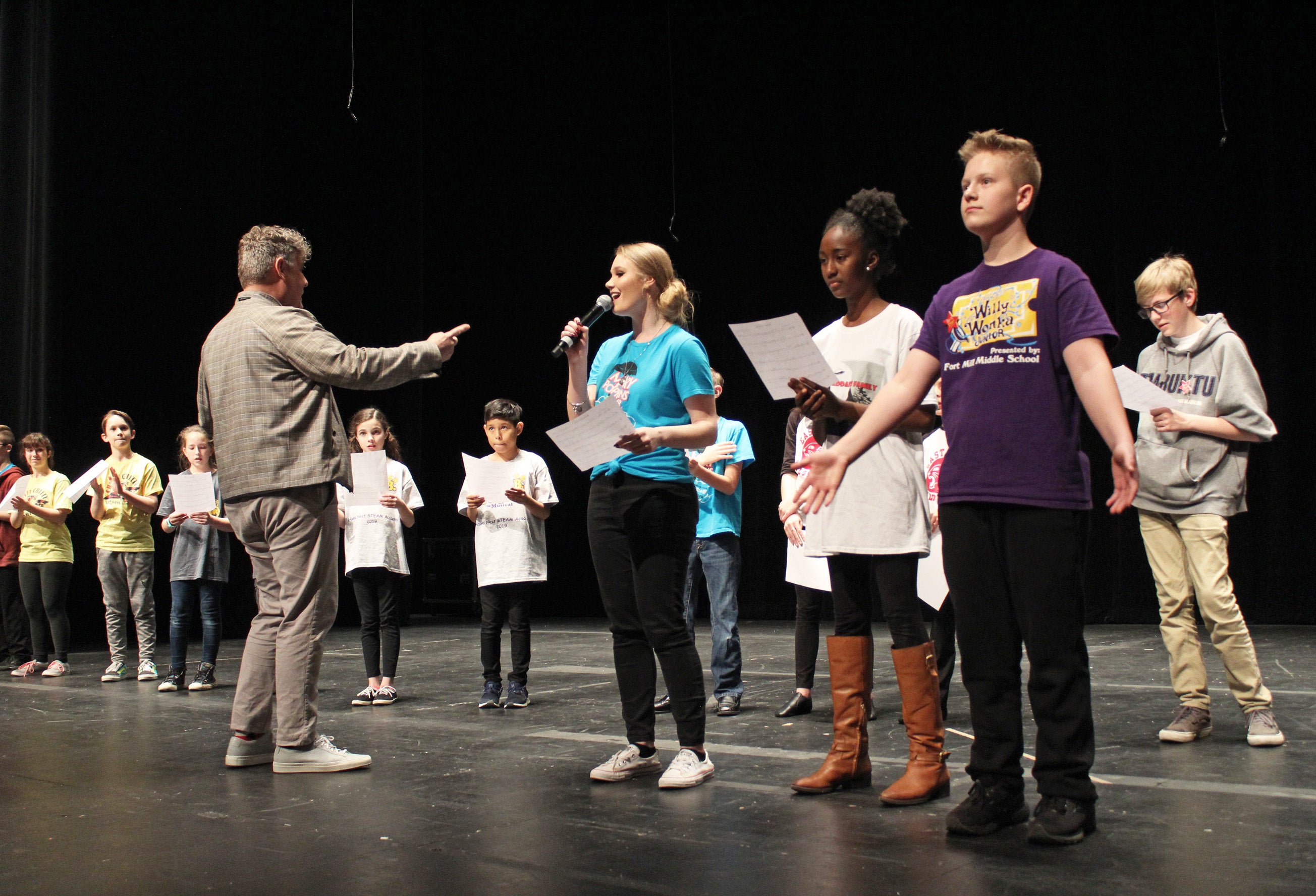 The event is a partnership between Blumenthal's Education department and New York-based iTheatrics, a leading creative consultant and creator of educational musical theater resources for young people. JTC CLT is made possible, thanks to the generosity of the Doctor Family Foundation, Atrium Health, Publix Supermarket Charities and Rose Transportation.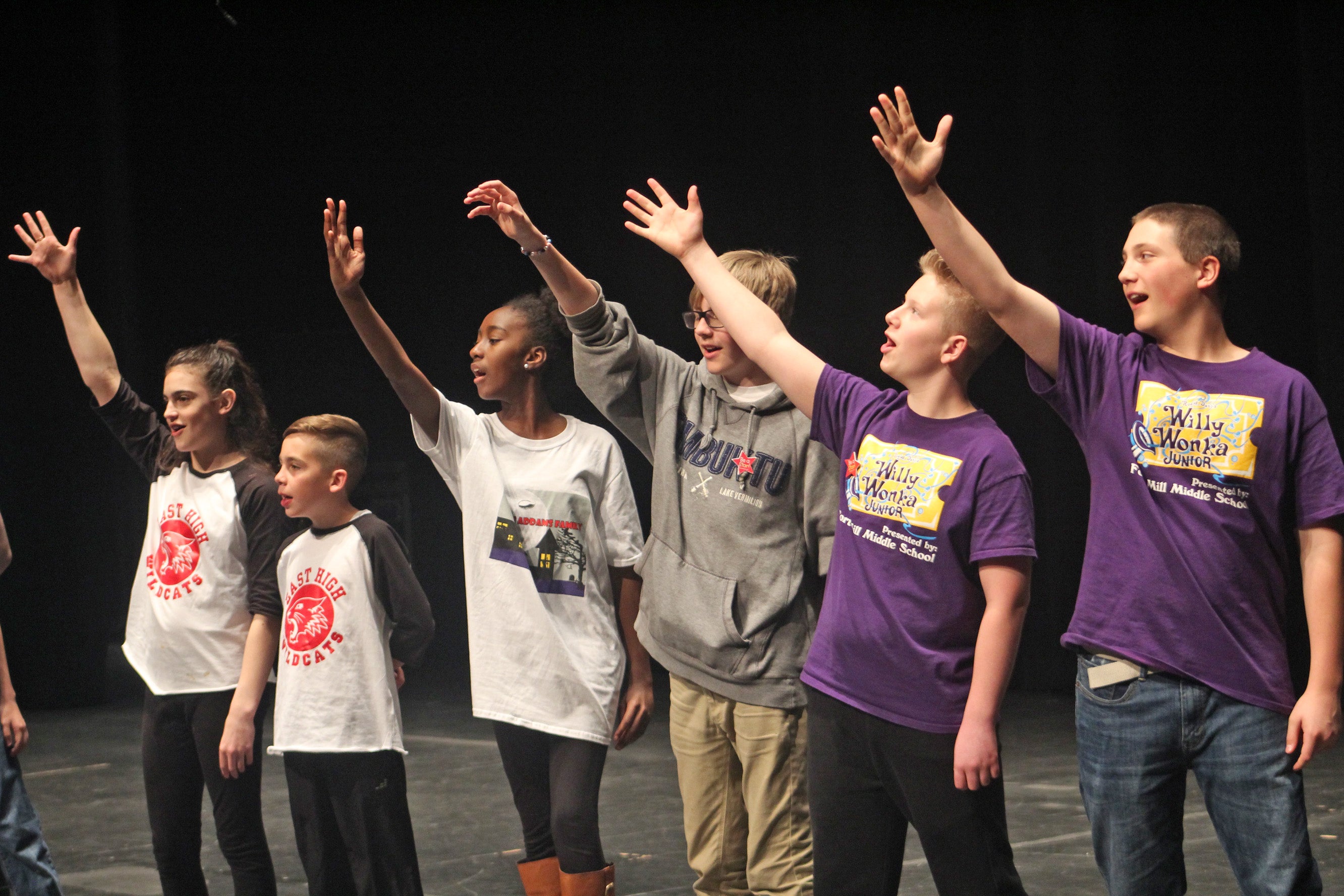 "This all started here at the Blumenthal," says iTheatrics Founder and CEO Timothy Allen McDonald. Now in its twelfth year in Charlotte, the program has been replicated in multiple cities around the globe, stretching from Manhattan to Salt Lake City, and as far away as Australia.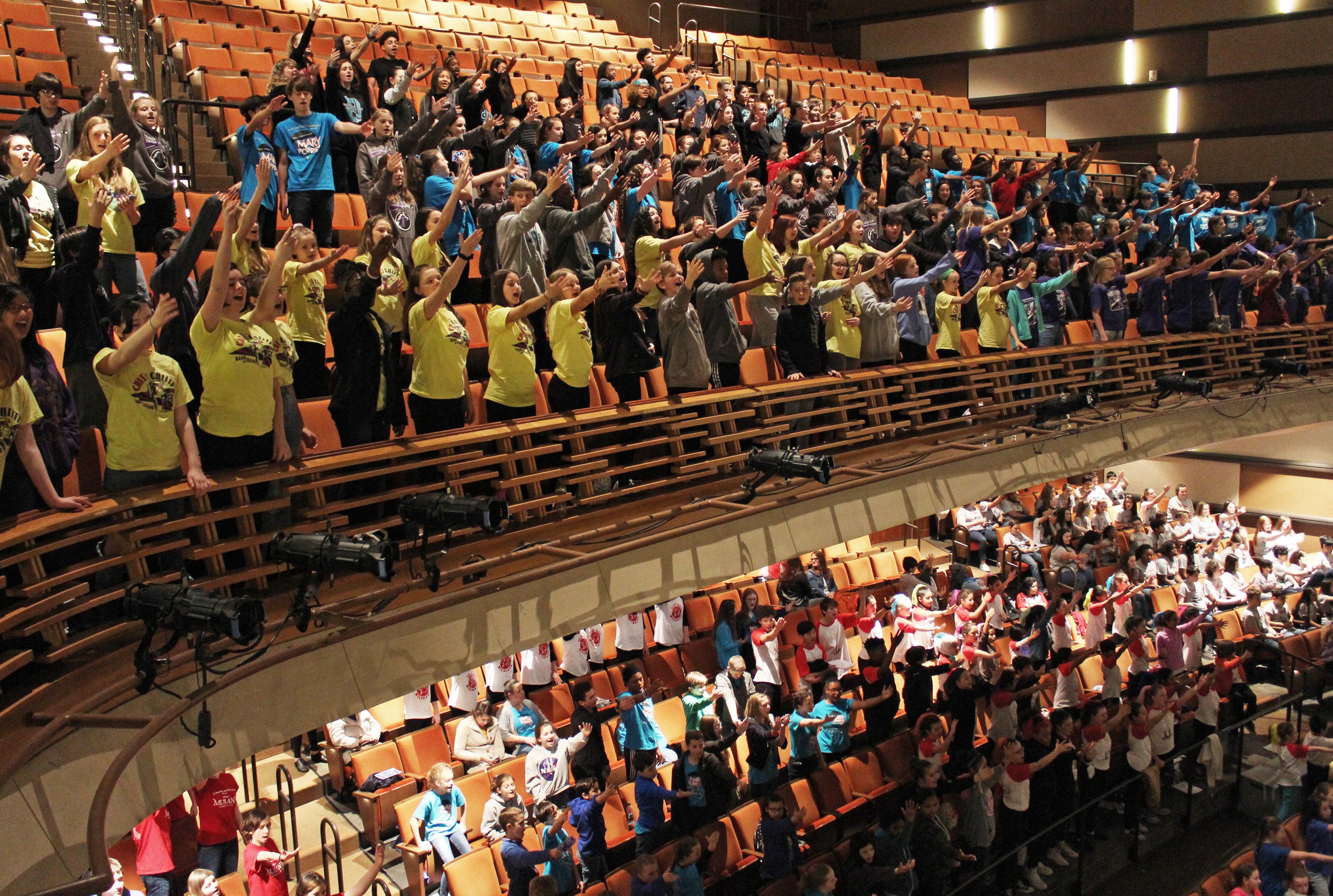 Here are some of the voices and faces of this year's event—sharing what musical theater and JTC CLT mean to them.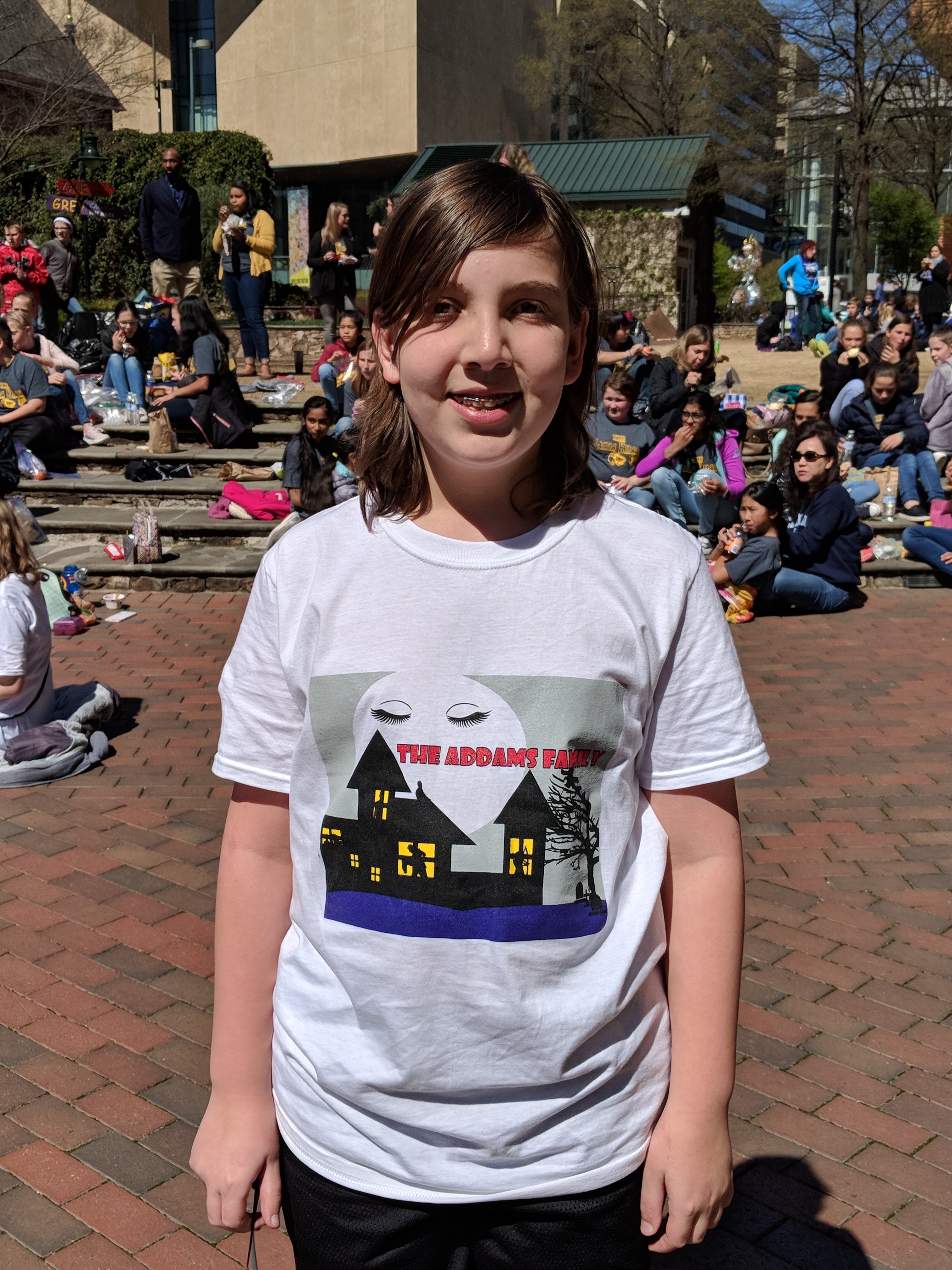 Toby Waller, 6th grade student at Alexander Graham Middle School • Pugsley, The Addams Family
"It has been really fun. I liked that we get to see a lot of other groups performing different shows and we get to see other people's way of doing things...I love that you get to step out of your skin and try to pretend to be someone else for a while."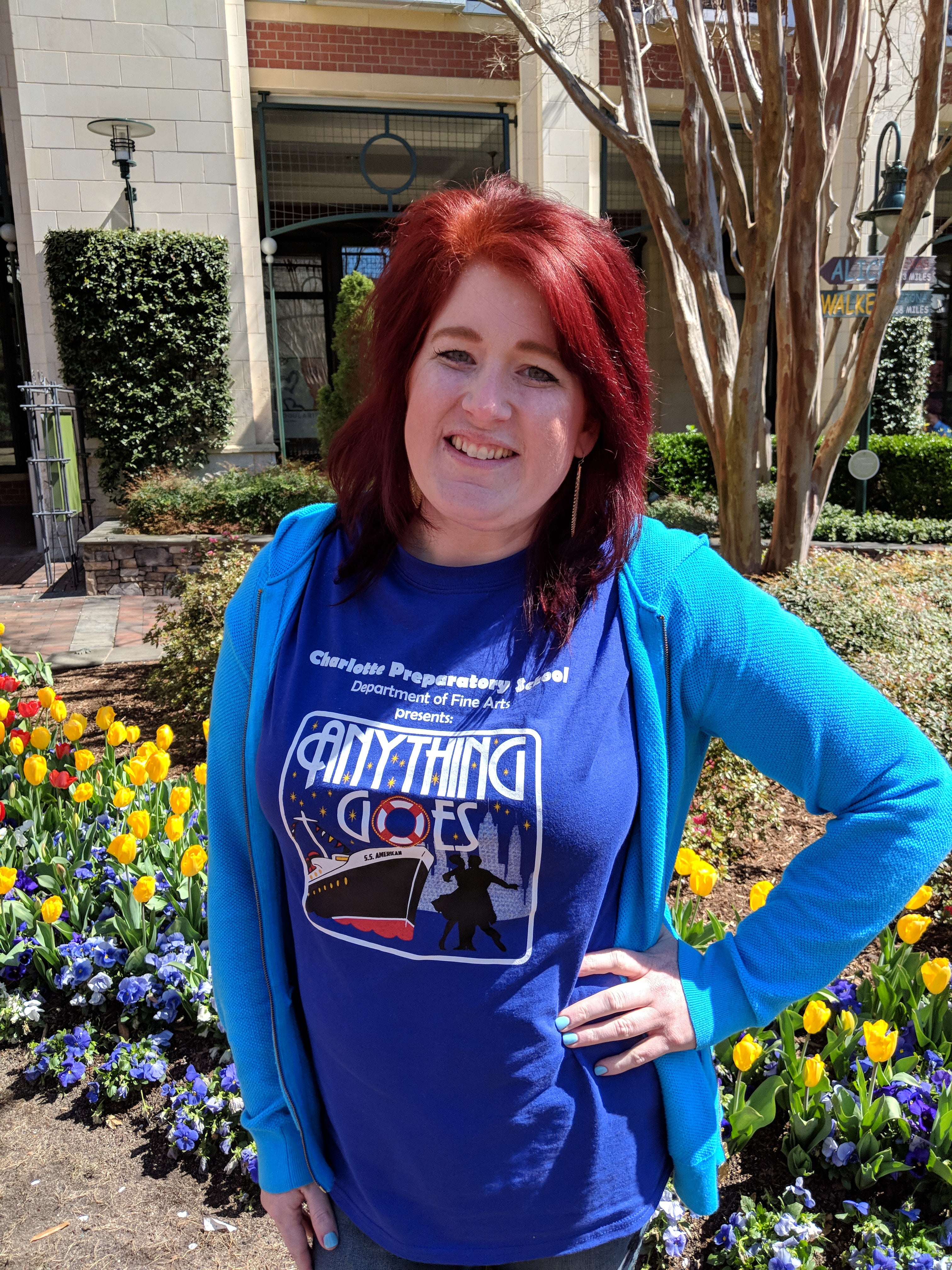 Dyanna Sorvillo, Drama Director at Charlotte Preparatory School • Director, Anything Goes — Young Performers' Edition
"This event is such a great learning experience for the kids, to see other students their age that are interested in theatrical performance, all performing together and attending workshops and learning from industry professionals, getting to see live theater. It's usually a great day. They enjoy it so much. And just learning and growing and sharing their love of the stage for everybody."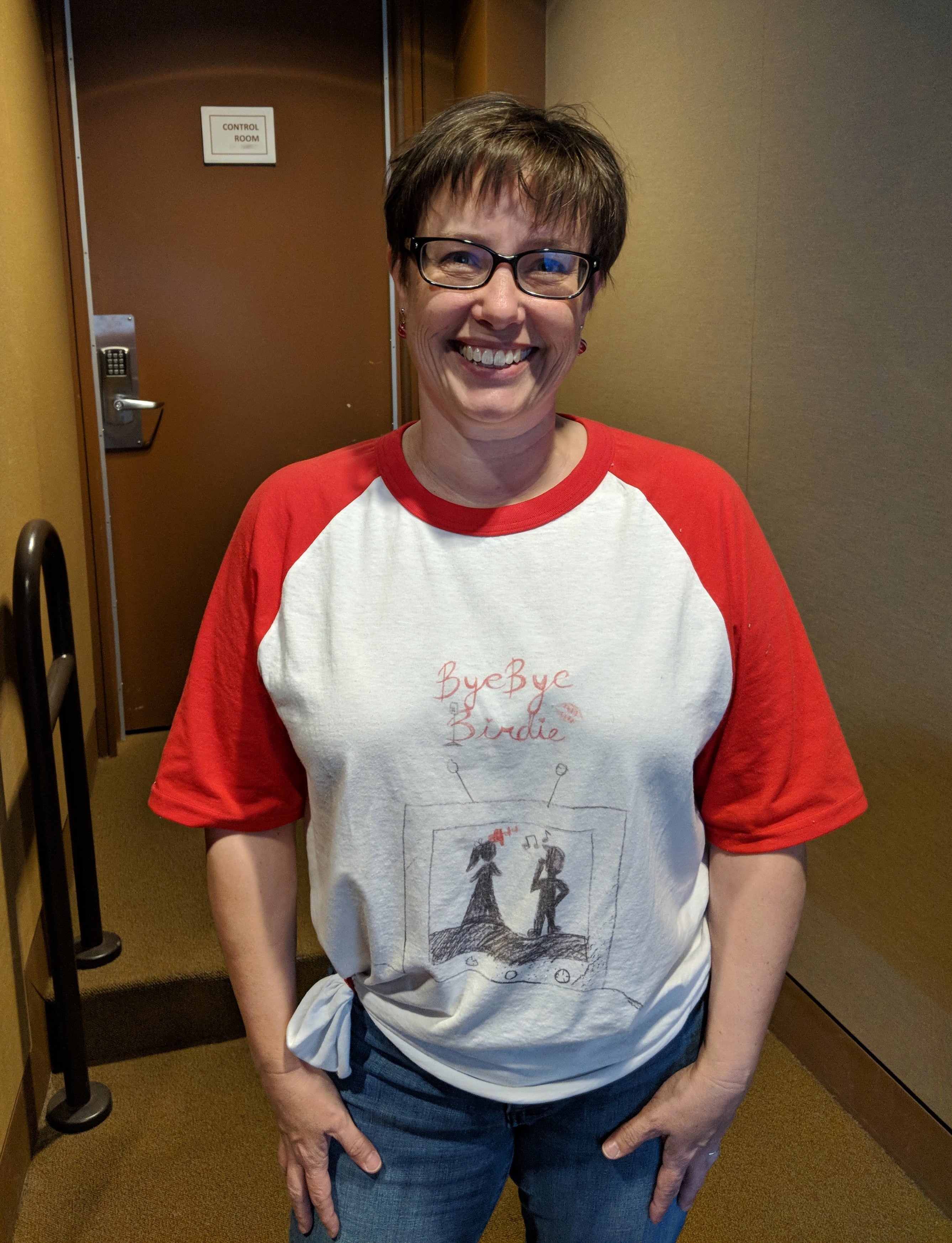 Julie DiBella, Parent, Metrolina Regional Scholars Academy • Costumes, Bye, Bye Birdie — Young Performers' Edition
"We are extremely lucky to have this program and to be able to offer it at our school with Ms. Hinkelman... the 3-month long process of collaboration, of teamwork, of commitment, of seeing something from start to finish, that's invaluable and people I think forget that the arts really teaches some of that essence that we need."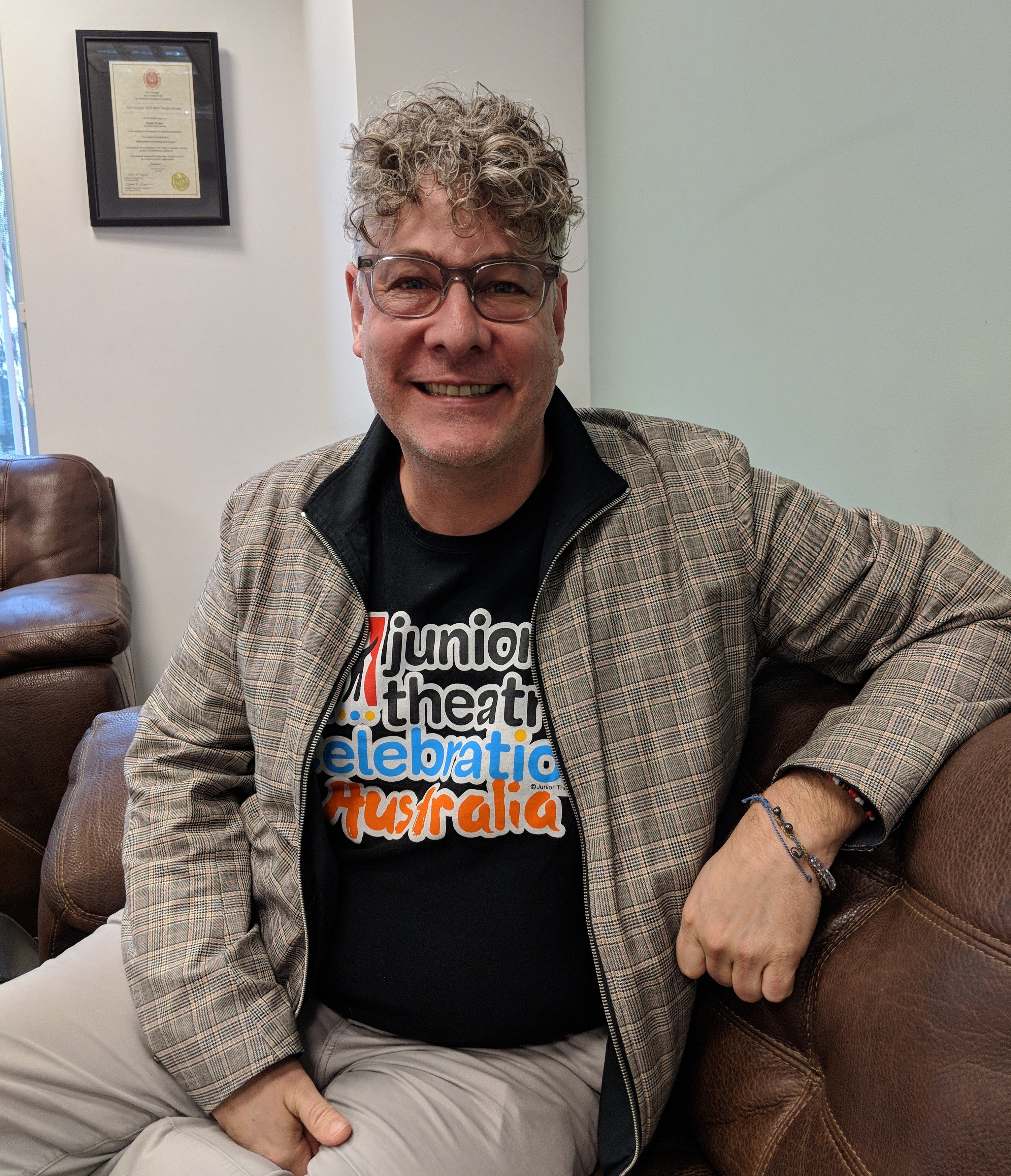 Timothy Allen McDonald, Founder and CEO of iTheatrics
"This is the formative years. This is when you choose your tribes. This is when you decide to a great deal if you're going to accept to be the person that you know you're going to be or not... [Middle School is] a time where it's really important for kids to be exposed to different things and we think that's everything from soccer to piano lessons to chess club. We're not hoping to turn these kids into stars. In fact we're hoping the opposite. We just hope they experience the arts, they discover that expressing yourself and taking risks—positive risks—is a good thing and maybe that's not for you but you know that you did it. You know that you can use your voice and your body to tell a story and that sometime in your life, you will be called upon to do that."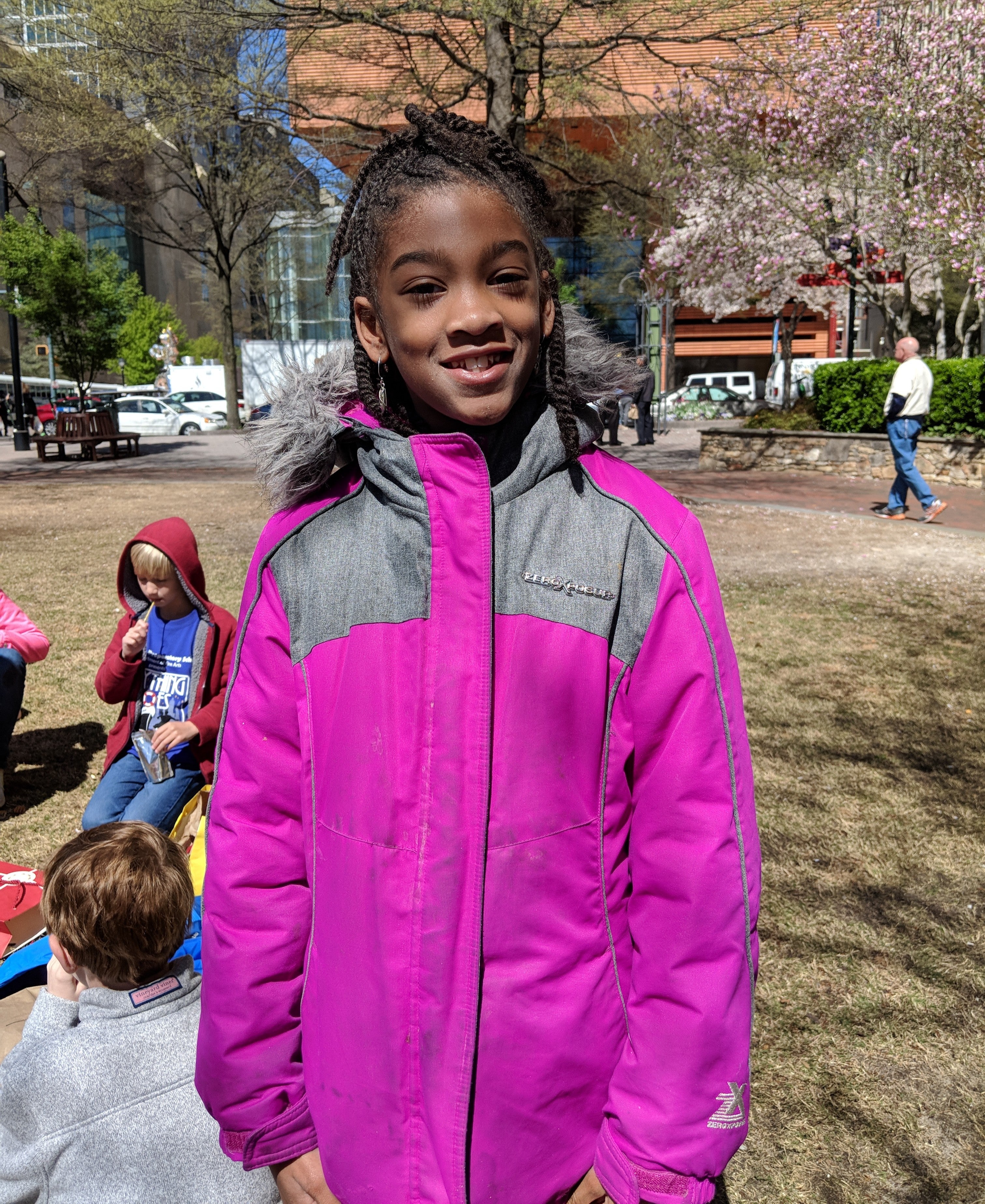 Selah French, 3rd grade student at Charlotte Preparatory School • Ensemble, Anything Goes — Young Performers' Edition
"It's a way you can share your talents and be yourself....I love to sing... I'm excited and nervous. Being in front of judges isn't that scary. I've done piano."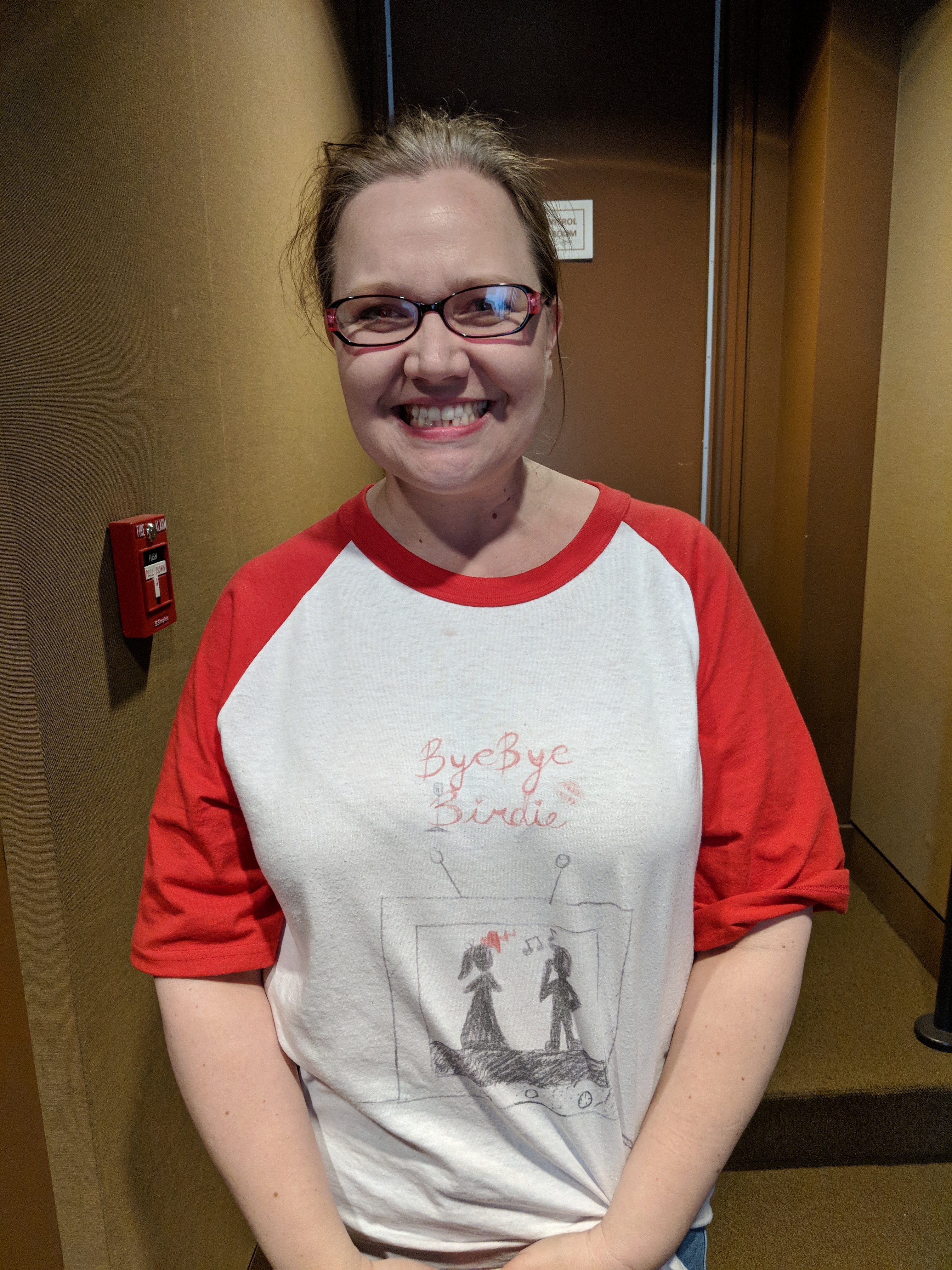 Christy Hinkelman, 4th grade Language Arts and Social Studies Teacher, Metrolina Regional Scholars Academy • Director, Bye, Bye Birdie — Young Performers' Edition
"I think theater provides opportunities for kids to figure out pretty much everything about themselves. I always tell the story of my third grade teacher who really introduced me to theater. My mom sometimes will say, 'I don't think you learned that much that year,' and I'll say, 'Mom, I learned everything that year.' I learned everything about myself and who I am and what kind of person I wanted to be, and about my love of singing and performing, and so I think when the kids come and they see the commitment and they see how honest they have to be and how they have to have purpose in their lives, and live earnestly, I think that those are the lessons that they will carry with them forever... you really can't speak highly enough of what the Blumenthal organization has done for theater at schools in Charlotte."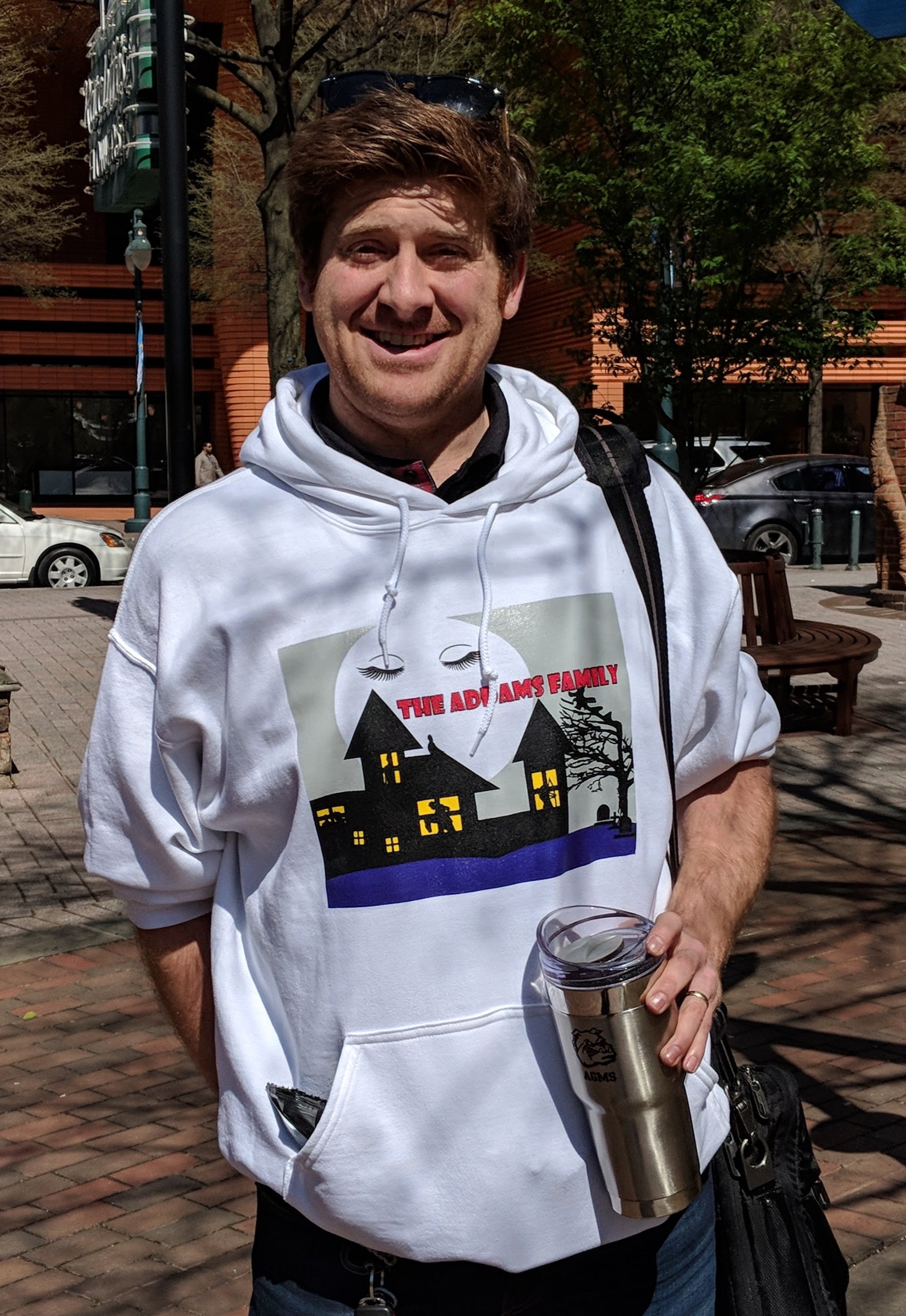 Evan Degorter, Journalism/Media Arts Teacher, Alexander Graham Middle School • Lighting/Tech, The Addams Family [email protected]®
"For our school it gives the kids a chance to see a bigger world/community. They get to share their passion with other people their own age, who also have a similar passion. Our group of kids, who may only be a small portion of the school get to see other kids who are excited about what they do. Participating also allows them to see other talent and grow... by seeing others in the community they can strive for new goals. At the same time our kids become students and mentors. They learn from their peers, and the great instructors, while instructing and showing the next group of middle schoolers what they can achieve as well."
JTC CLT BY THE NUMBERS
2,296 total students, teachers and parents attended
50 participating schools
47 showkits for school productions subsidized (or paid for completely) by Blumenthal Performing Arts
7 first-time schools
4 schools that have returned for 12 straight years
For more information on Junior Theater Celebration Charlotte and to make a gift to support next year's participants, visit BlumenthalArts.org/JTCCLT.