Welcome to Blumenthal @ Home!
While the ghost light shines on in our theaters throughout this prolonged and unexpected intermisssion, the fun doesn't stop! Take a look below for content we've curated just for you - from virtual performances to interactive activities and educational opportunities.
You're Invited to Dixie's Happy Hour!

From the creators of the smash off-Broadway tour Dixie's Tupperware Party comes a brand new streaming show, Dixie's Happy Hour! Dixie brings you some new stories while she's mixing up cocktails and challenging you to see the Happy Hours that are right in front of you that you may be overlooking. You can choose from multiple watch times Feb. 23-Mar. 7. Tickets are only $35 and proceeds from each ticket sold benefit Blumenthal Performing Arts.
Banff Mountain Film Festival Goes Virtual!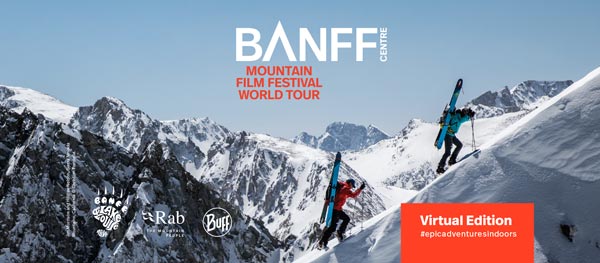 Hosted every March in Charlotte, the Banff Mountain Film Festival World Tour plays to sold-out audiences year after year. Grab your favorite snacks, turn down the lights and hop on the couch because the Banff Mountain Film Festival World Tour is going virtual this year, and we have your exclusive access! For the first time ever you can travel to amazing destinations, embark on daring adventures, and celebrate the most remarkable outdoor achievements - all from home. A variety of programs are available, each containing a number of the year's best short adventure films.
#BTS with BPA
| | |
| --- | --- |
| | We're taking you behind the scenes and backstage with virtual tours of our esteemed performance venues in #BTS with BPA! Click the theater names below to access the virtual guided tour. |
@ Home Entertainment
Check out these entertainment options from shows that have graced our stages, our friends on Broadway and more!
Young, Gifted and Black

Check out this engaging discussion featuring three artists who pursued their Broadway and professional theater dreams!

Nerdy Night In: The Biology of Spooky

In the latest installment of Nerdy Night In you'll learn what makes us so scared, hear some spooky stories and watch a live tasting of Divine Barrel's latest beer release. Sponsored by Tito's Handmade Vodka.

Nerdy Night In: Ladies Rock the Vote

In the second installment of Nerdy Night In, you'll learn the stories of five badass women (who you might not know) throughout history. Sponsored by Tito's Handmade Vodka.

What the Constitution Means to Me

Attention Amazon Prime subscribers! The filmed version of Heidi Schreck's What the Constitution Means to Me is now available to watch on Prime Video! Check out the trailer.
Live from Spirit Square
Revisit the amazing shows we've recently livestreamed from Spirit Square! Click the show names below to access the performance. Stay tuned for upcoming performances.
Sounds on the Square featuring Jason Jet and Christian Johnson
SlamCharlotte Poetry Slam
Sounds on the Square featuring Brit Drozda and Gabby Moore
Sounds on the Square featuring Temperance League and Todd Riley
Sounds on the Square featuring Caroline Keller Band and special guest Jason Allen King
SlamCharlotte Poetry Slam featuring Mason Parker
*contains adult language and content
A Blumey Awards Reunion: Celebrating Past and Present Stars
Sounds on the Square featuring Emanuel Wynter
Sounds on the Square featuring YDMBSM and Courtney J with Special Guest Burpie
@ Home Activities
Are you a self-proclaimed Broadway lover? Check out the quizzes and activity books below to work your Broadway-loving brain, plus a special Braodway-themed workout to work a variety of muscle groups!

Thanks for Your Support!
Help sustain the vibrancy, quality, and diversity of our organization. Blumenthal Performing Arts is looking to the future. We are committed to keeping our community connected and making sure that the arts are accessible to ALL residents of the Charlotte/Mecklenburg area and beyond. To do this, your support is needed now more than ever.
A large portion of operating costs are covered through earned revenues like tickets sales, however during this time ticketing revenues have been impacted from cancelled shows, which means we are more dependent on contributed income for our operating support.
A charitable contribution to Blumenthal Performing Arts supports a critical community asset, ensures Blumenthal remains an economic catalyst for our region, supports our local artists and teachers, provides educational opportunities for students and the community, and continues to allow our team to work behind-the-scenes so we are ready to welcome you back to the theater. Your vision, impact and commitment to our organization is greatly appreciated.
Please consider making a tax-deductible contribution to Blumenthal Performing Arts. With your support we will move forward and continue to be a gathering place for all and deliver on our mission of enriching our community through the arts.